Monomoka: A Knit and Crochet Series of Creative Furniture
For women (and maybe for some men), one of our favorite hobbies is knitting and crocheting. With these, we could make clothes and other fun stuffs. Even shoes or shawls and pillow cases can be made by knitting and crocheting. What we will show you today are furniture made by using that technique. Who will expect that this hobby can actually create high-end modern furniture pieces? Well, it really could. Yarn and thread could give us amazing furniture we will never expect.
Monomoka will change our perspective abut knitting and crochet because it came up with fabulous furniture with creative concepts and design. Sisters Monika and Kasia begin this line of quality, hand-knitted or crocheted pieces in 2004 when they went to Venice. Just imagine how hard it is to actually knit and crochet every single detail of the cubes, stools and other seating. I guess these are quite expensive because of the amount of time and effort spent in making one.
Cubes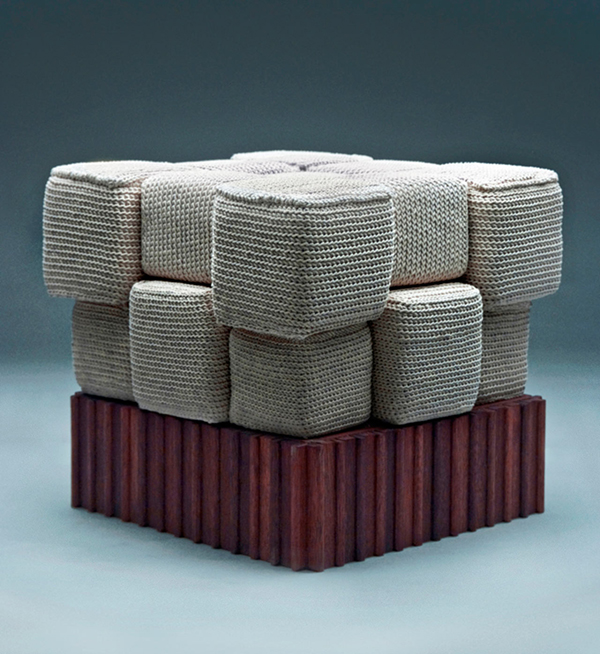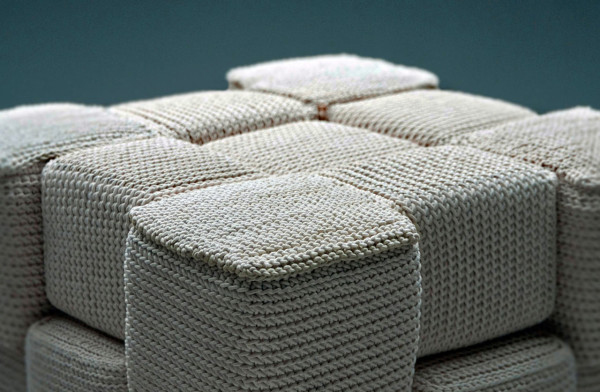 This one is called the Cubes with 18 crocheted cubes placed on a wooden base. It used a Meranti striped platform contrasting with the cotton seat.
Souffle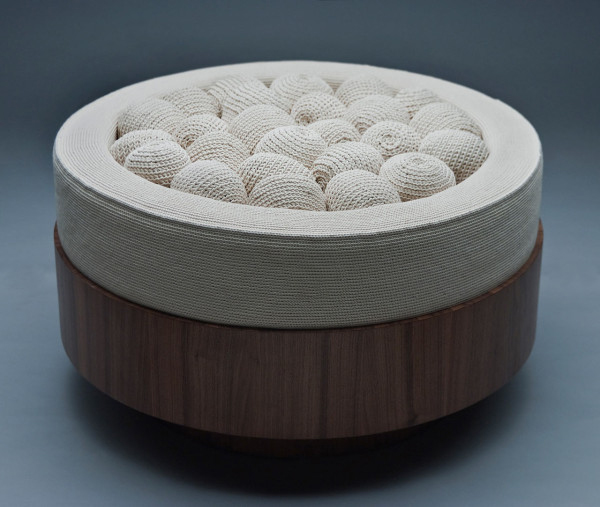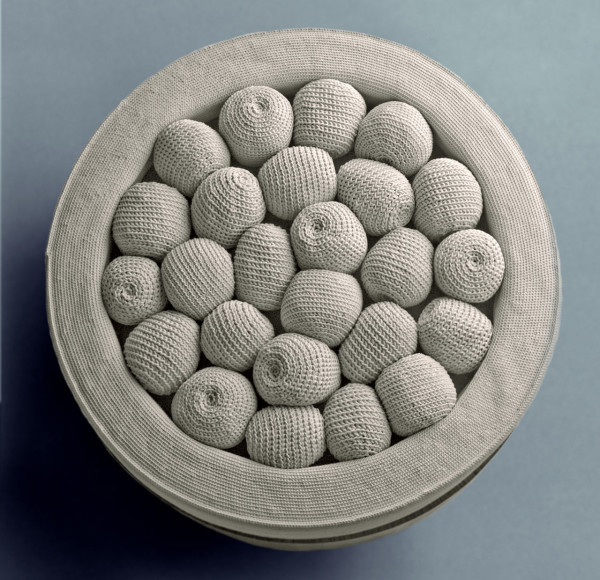 This one looks really cute with 76 crocheted shapes in a wooden walnut mould. 76??? Oh my, that's a lot of work!
The Hive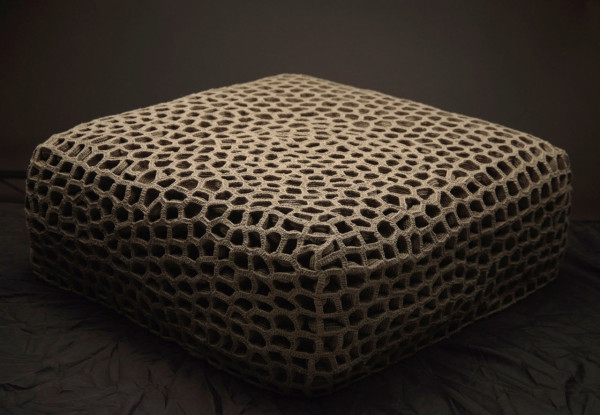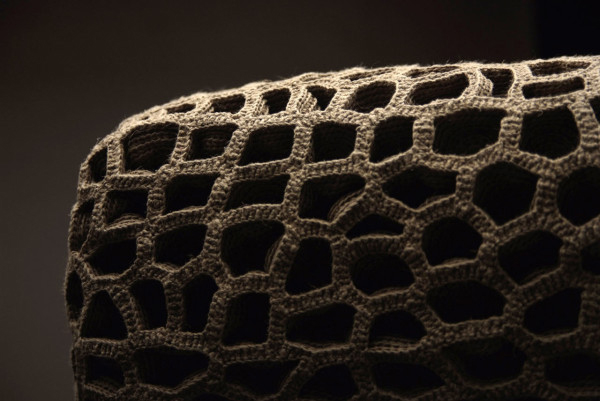 Inspired by the shape and form of a bee hive, this is made of over 1600 pale gray crocheted linen shapes. Even harder than the previous one!
Rack & Roll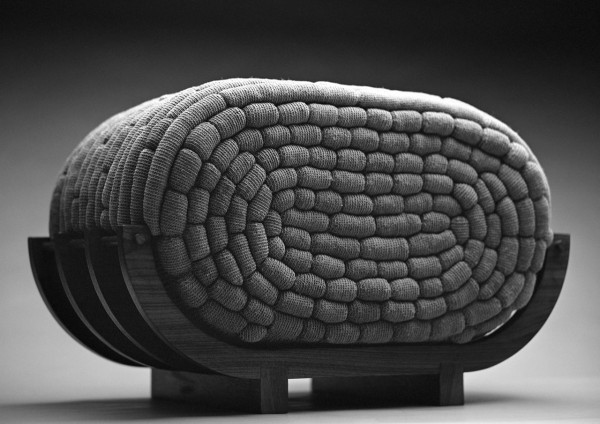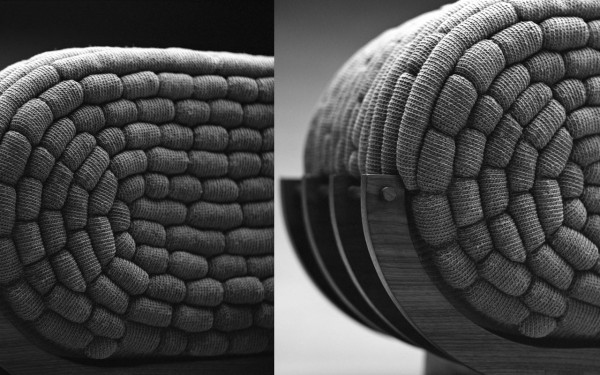 A pale gray roll of 843 crocheted linen cocoons form the seat on a base of 4 walnut arches. Looks really comfy but it really took some time to crochet all of this!
Stormy Rose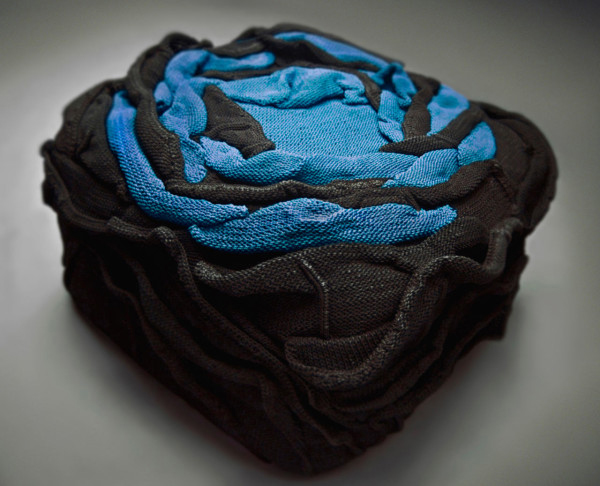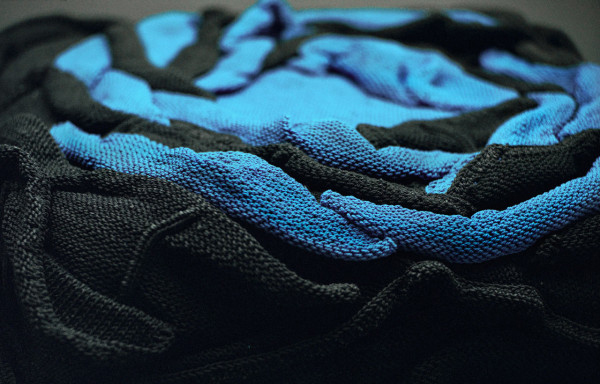 A pouf resembling a rose is formed from 78 knitted petals of black and blue polyester thread. Now this is for rose lovers. I wonder if they have pink and white.
Zebra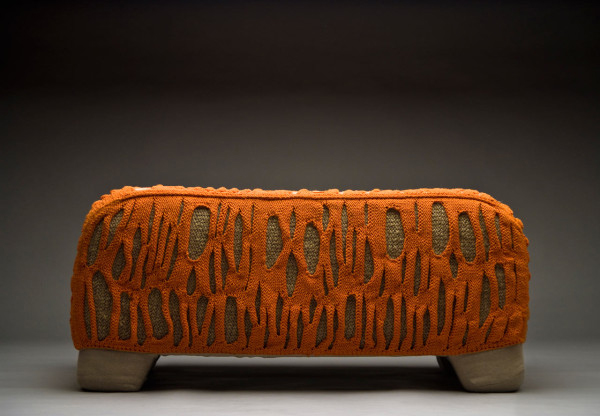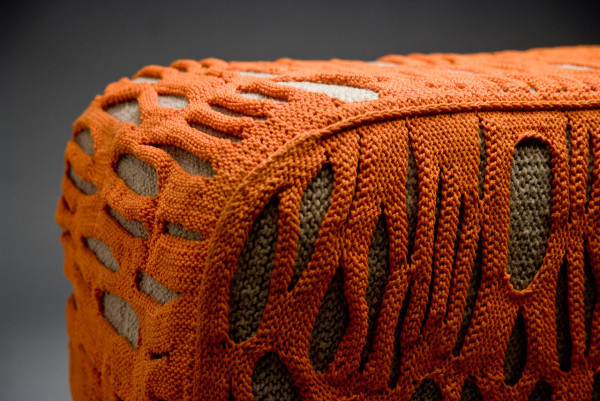 This one is a linen pouf with a crocheted perforated orange polyester cover. It mimics the pattern on a zebra's skin.
Blossom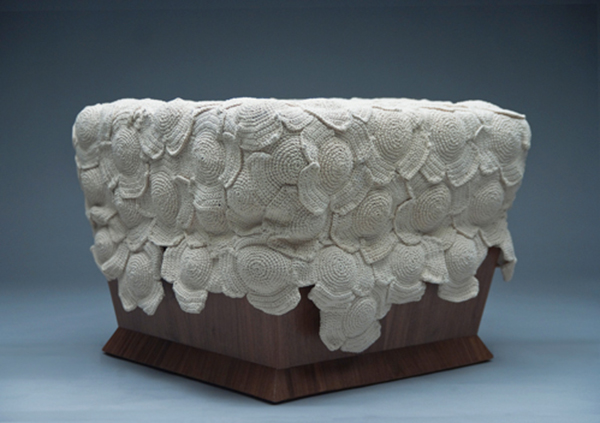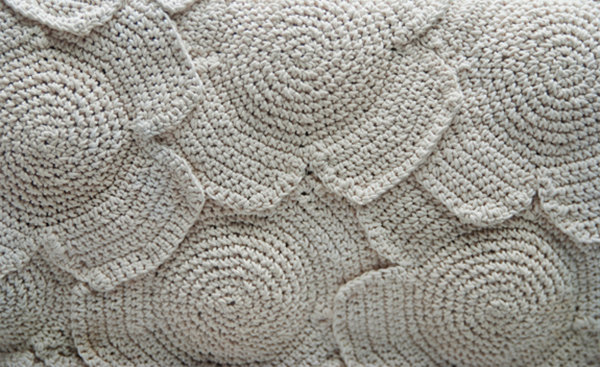 American walnut trapezoidal base is covered with a tablecloth made up of 140 crocheted cotton cord flowers. Pretty stool, right?
I'd say this series of furniture is really mind blowing! It is even hard to crochet a simple item, how much more if you have to crochet and knit this much? I really admire the designers and especially the creators of the Monomoka furniture. They really poured out sweat and passion into these pieces. I will not wonder if each one of them is expensive. The details and the labor itself worth a lot!