15 Enjoyable Rocking Chairs for Little Boys
You have seen a round-up of fun looking girly rocking chairs yesterday. Today, we will feature rocking chairs for your little boys. Surprisingly, designs for boys are more exciting than those for the girls! Maybe this is because more boys find joy in whatever activities that involve action and motion.
Like what we said, rocking chairs for boys are totally spectacular! You will see a motorcycle, horse, pirate ship and a whole lot more! Aside from being creative, these rocking chairs are also very comfortable which will give little boys a high level of fun and excitement. Want to know what we are talking about? Then scroll down and take a peep at the rocking chairs we have gathered just for you!
Retro Rocker Pirate Ship
Ahoy! A pirate ship wooden rocking chair! When it rocks, your kid will feel like sailing on a turbulent sea.
Fergie Frog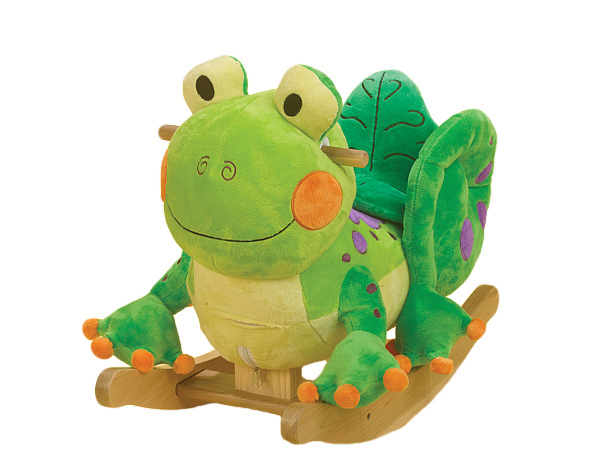 Adorable and cute little froggy that would give your child a whimsical adventure on top of its soft body.
Dolphin Kids Rocking Chair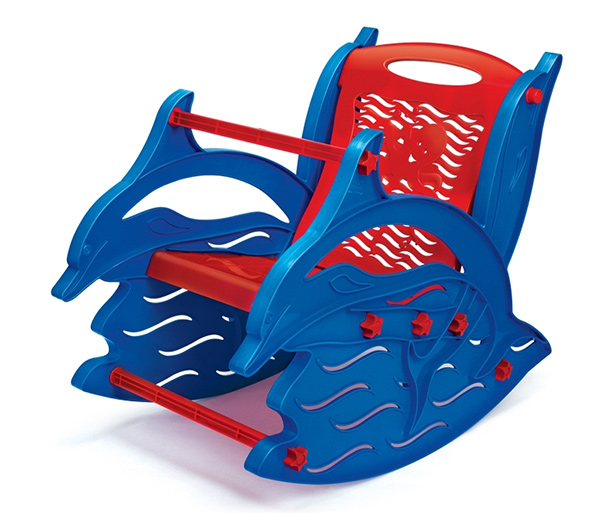 A chair that will provide maximum comfort and joyful seating made from sturdy material and is also portable so you can bring the fun anywhere your kid want!
Papagayo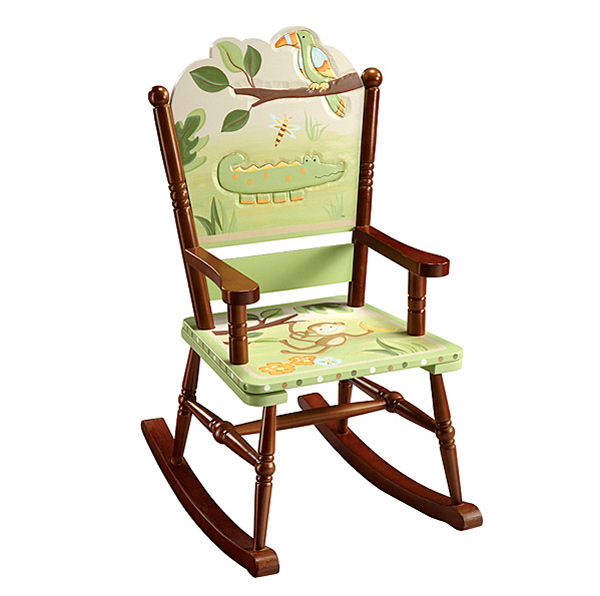 Jungle themed chair showing your kid's favorite jungle animals.
Kids Car Rocking Chair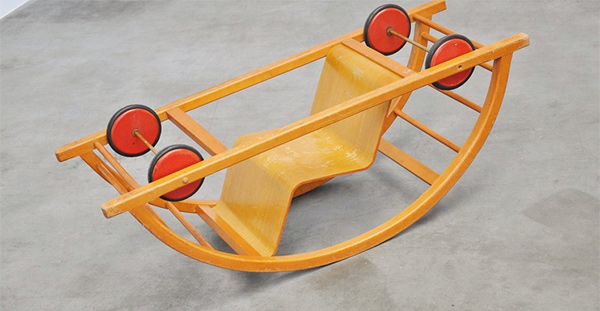 If you think this is an ordinary rocking chair, you are wrong. This can be converted into a car too!
Homer Baseball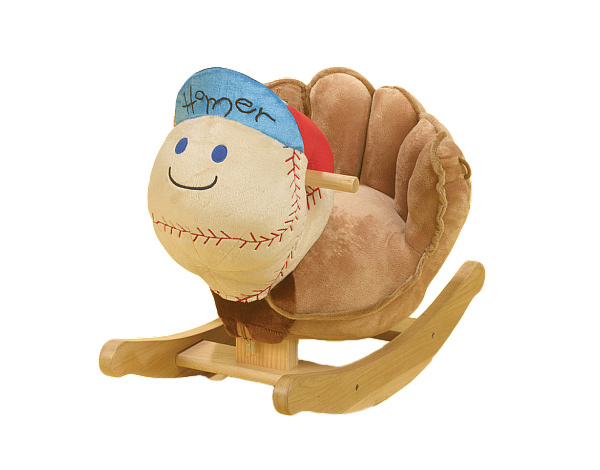 Your baseball lover kiddo is sure gonna leap with joy with this cute chair that took the shape of a baseball glove.
Teamson Kids Dinosaur Kingdom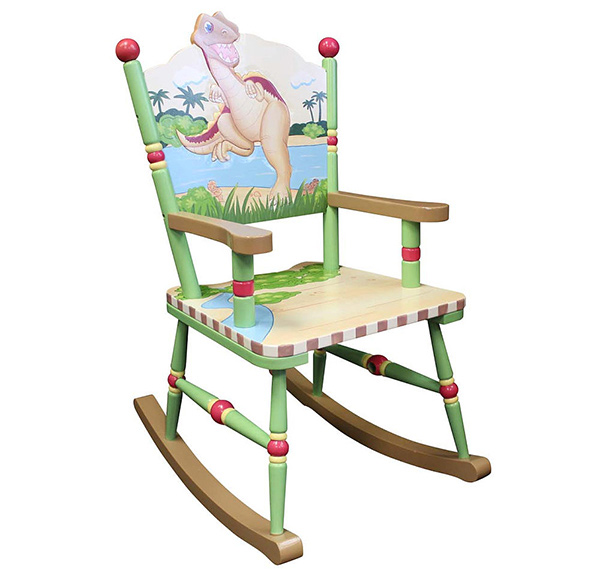 This dinosaur themed rocking chair will drive your kids to the time of dinos and they will roar with excitement!
Sunny Safari Potty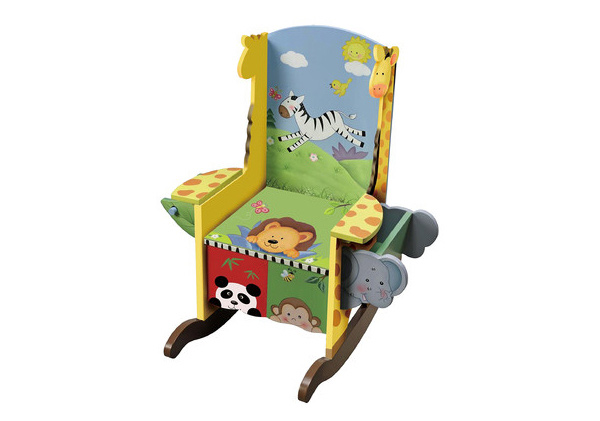 This one is for your toddler's potty training but he could still use this one even if he no longer potty trains because it can also be mainly a rocking chair with those cute animal designs on it.
SpongeBob SquarePants Beachy Rocker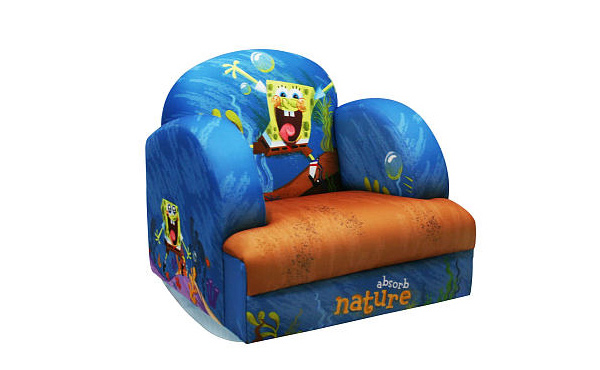 Your toddler could comfortably rock on this upholstered furniture which is a perfect addition to a SpongeBob themed bedroom.
Ahoy Doggie Pirate Ship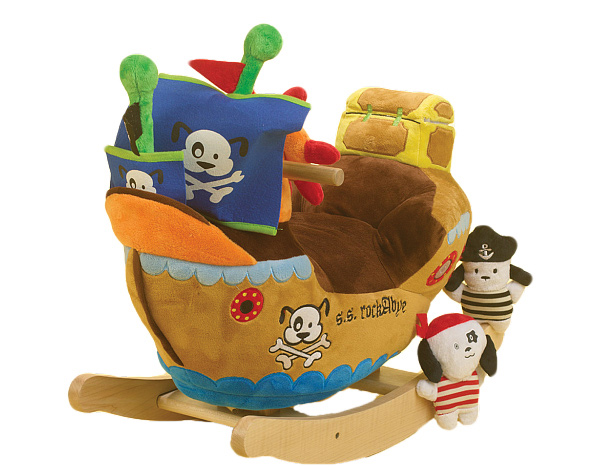 Arrrr..Your little pirate can pretend to sit on his own ship with this over cute pirate ship plush rocker!
Newco Kids Baseball Video Rocker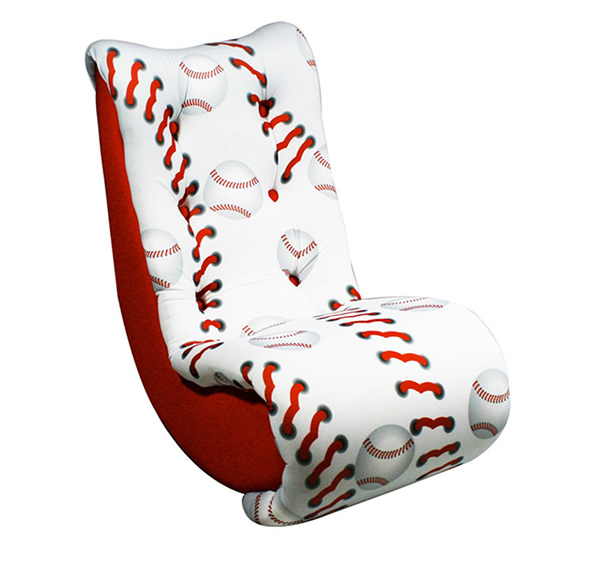 Give your kid this chair and he would surely have a blast not just in playing with his fave video games but as well as in watching movies while sitting on this chair that can provide smooth rocking.
Harley Davidson Roaring Softail Rocker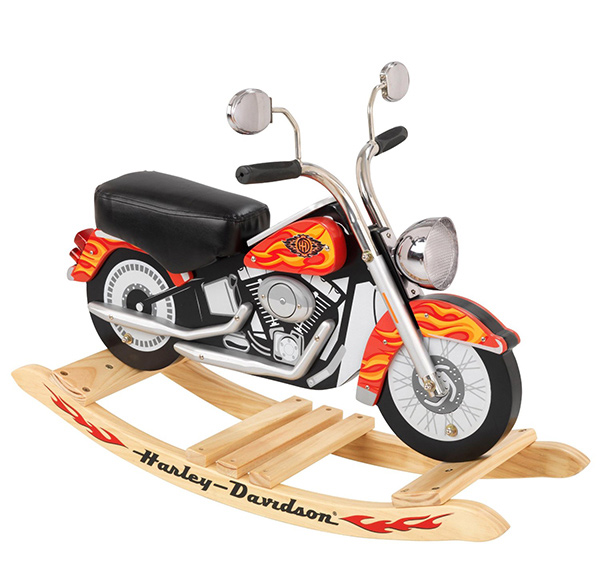 What can be more exciting than a rocking chair motorcycle? Your kid will no doubt feel like the coolest kid in town!
Derby Rocking Horse in Cherry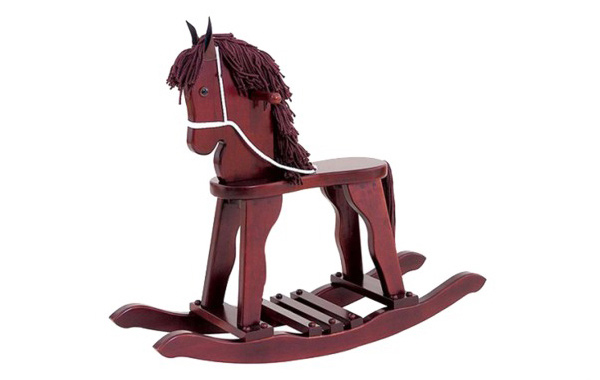 Remember this classic horse rocking chair? Well, your kid will still love to get one and rodeo with it!
Race Car Rocker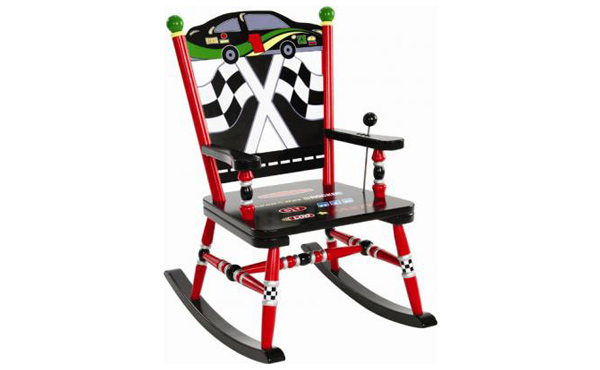 A rocking chair in checkered flag and track design for car race lovers.
Time 2 Read Boys' Rocker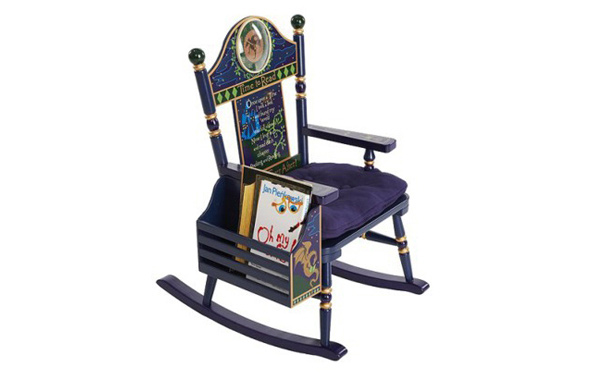 We have featured a girl's version of this yesterday. This one is fit for a boy with a functional clock and a book rack on the side for great reading time!
We were right when we said that these are indeed exciting rocking chairs! You would rock your kid's world with a stunning, fun and beautiful chair that will change their view towards this rocking chair especially if they think it is only fitted for grandpa and grandma. Have a girl? Worry not. We have a list of fab and fun rocking chairs for girls! They look as creative as the ones above. Need more furniture inspiration? Then, come back for more here in Home Design Lover!