15 Fun Girly Rocking Chairs
Playtime will even be more fun if you get your kids a rocking chair. You know how kids are very dynamic and would love to move around. They even want to be in motion even when sitting! And they can do that with a rocking chair. But don't just pick any type or rocking chair. It doesn't have to be a boring chair. There are so many rocking chairs for kids that will surely give your kids the kind of fun they deserve.
For your little girl, a princess rocking chair or even a plush rocking chair would be a perfect choice! You can even get one that features her favorite characters. Well, you will get ideas on what kind of rocking chair you could get for your little princess. Check out the list we have below:
Royal Rocker Princess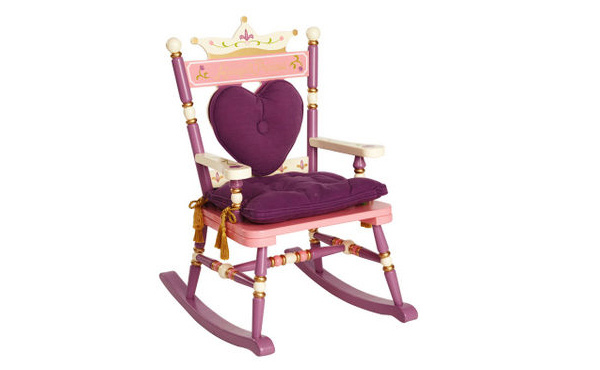 A pretty violet chair with crown backrest and removable heart-shaped back cushion. It also has a special message that says, "always a princess" on its padded chair with tassels.
Rockabye Musical Rocker – LuLu Ladybug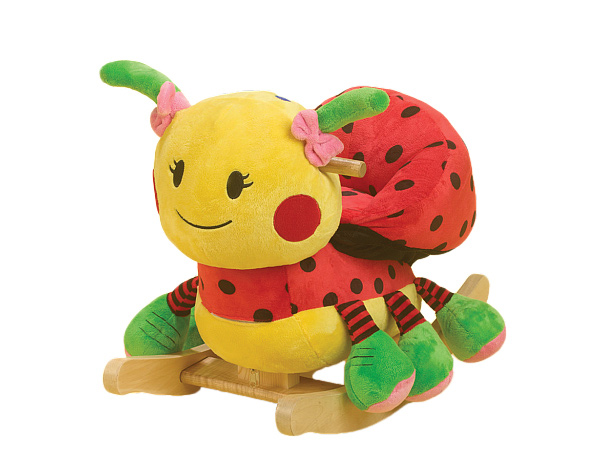 Isn't this ladybug cute? Oh, every little girl would love to sit on this! The good thing about this is that it is soft and comfy to sit on.
TeenNick Rocking Chair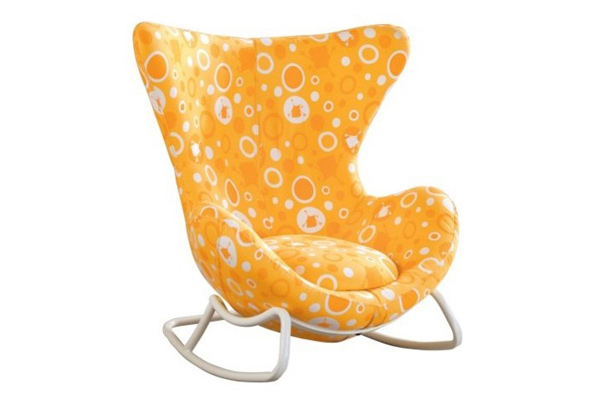 High back durable cotton twill upholstery with a "Simply Spongebob" design pattern. This isn't just a comfy chair but can also be a bold addition to your kid's bedroom.
Sweetie Pie Rocking Chair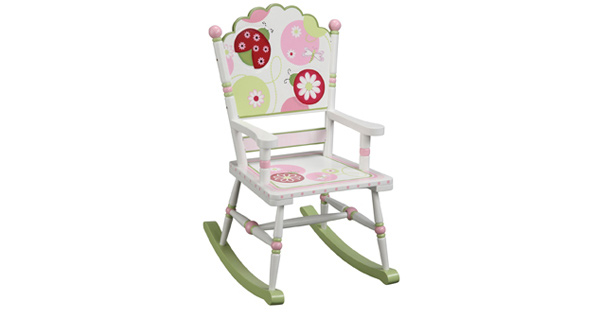 Your daughter will really feel your sweetness if you get her this rocking chair. Its ladybug and flower print is just cute!
Sugar Plum Rocker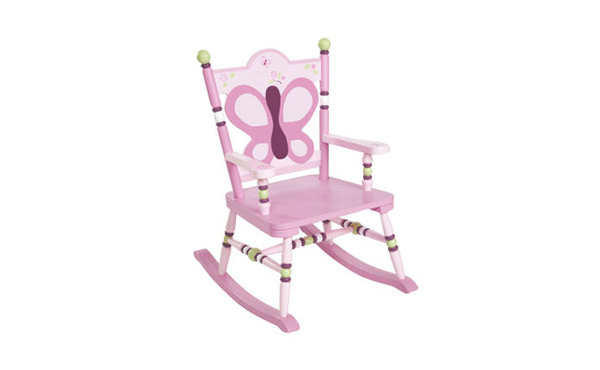 Plum and pink with green and ivory accents- this completes the look of this butterfly and floral rocking chair that is a true charmer.
Giraffe Rocking Chair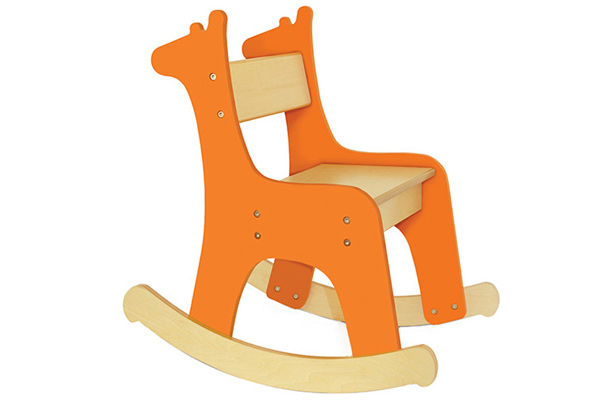 Your toddler will surely have a great time on this rocking chair with the shape of a giraffe. It can even look great as decor alone!
Tweety Bird Deluxe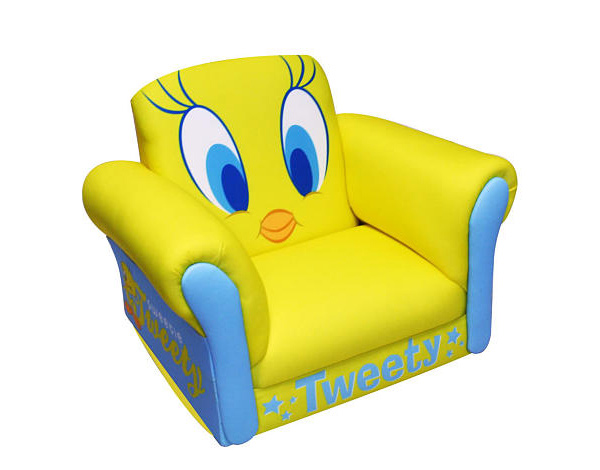 Made from hard wood frame covered with poly urethane foam and upholstered in soft yet durable polyester fabric. Well, we are sure you thought this is an ordinary chair but it is actually a rocking chair!
Prima Ballerina Rocker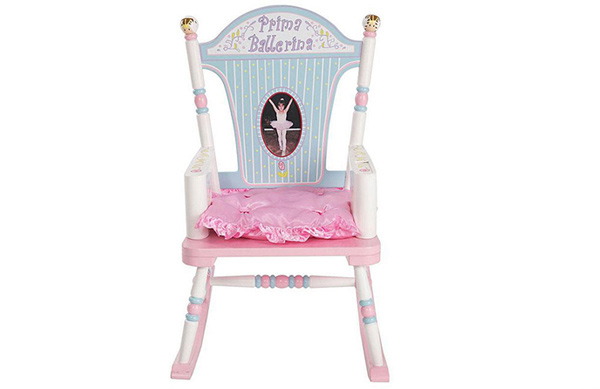 A charming ballet themed chair with a hand-painted dancer. Its delicate pinks and blues would lure your kid to sit on it!
Teamson Kids Magic Garden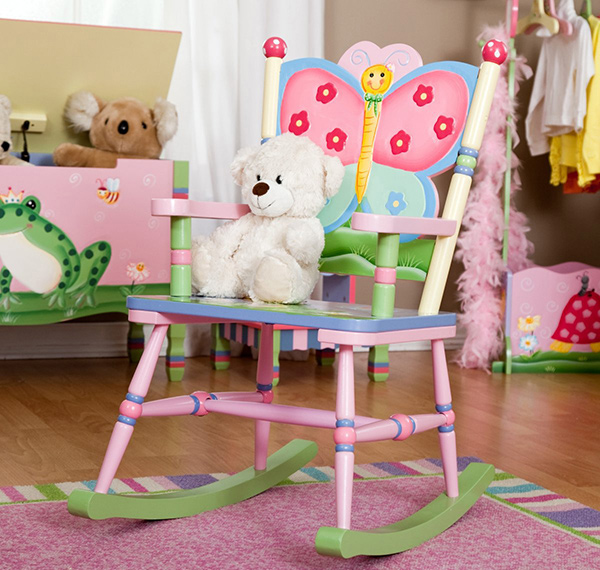 Handmade, hand painted and handcrafted- this lovely butterfly chair is indeed created with love! We like the colors in it giving out a whimsical feel.
Rock-A-My-Baby Double Bench Mini Rocker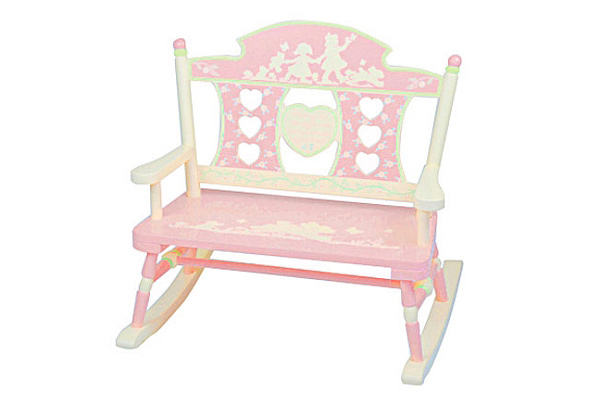 A double rocker for your little lady and even for her friend or another sibling. They'd surely have a great time on this chair with soft pastels and classic stencil design.
Alphabet Soup Rocker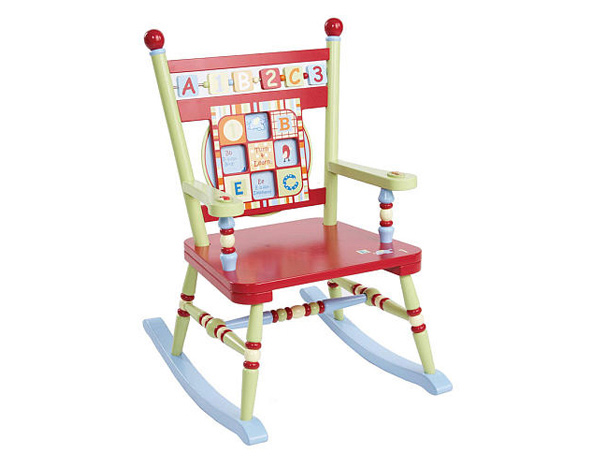 Not just a rocker but this is also good for your kid's learning! It has a turn and learn backseat plus the colors are really attractive.
Time to Read Rocker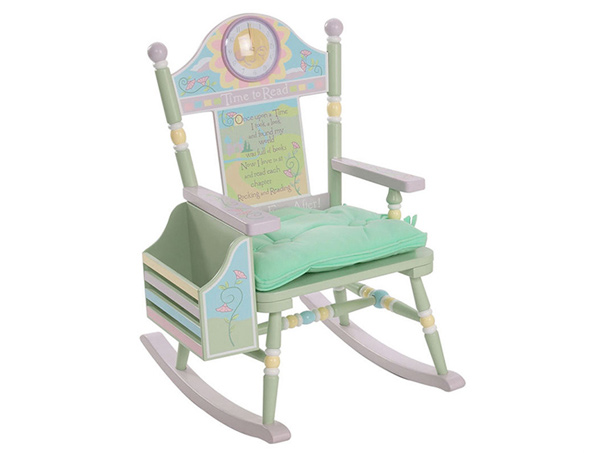 Your little girl who is a book lover will surely adore this chair because aside from being able to rock, it has a working clock and a book rack on the side.
Kiddie-Ups Rock-A-My-Baby Rocking Horse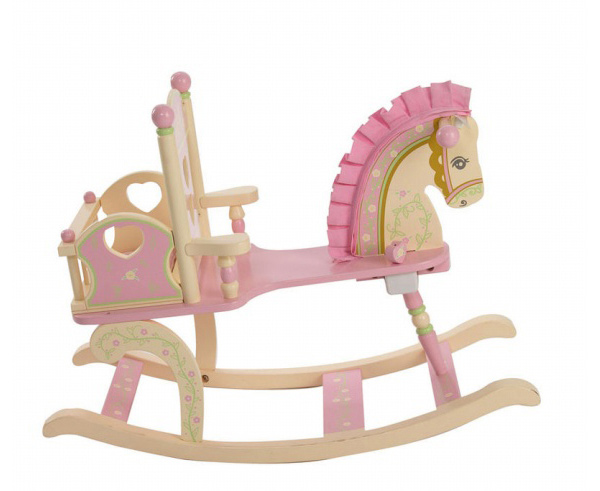 Not just stunning in pastel colors but this horse really rocks with fun too and your kid will feel like a princess riding on a pink horse!
Panda Plush Rocking Animal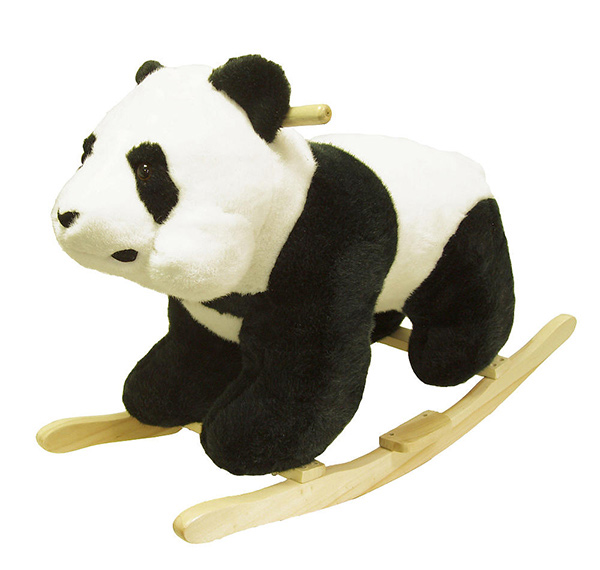 This is so cute! It would really be fun to rock on top of a panda!
Glow Within Skirted Rocking Chair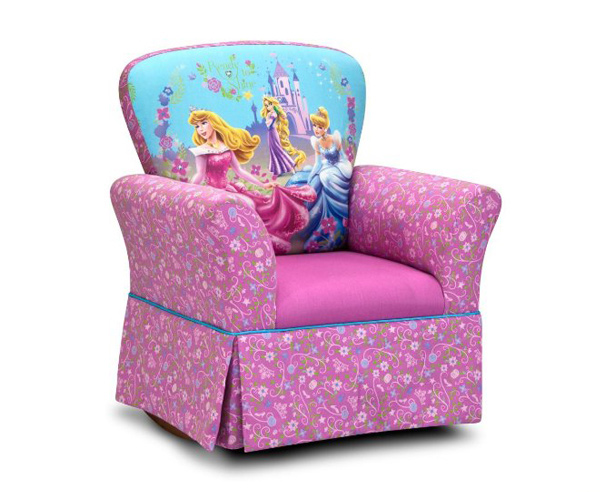 If your kid is a fan of Disney Princesses, then this would suit her. This has a slightly curved backrest with rounded corners that is perfect to make your girl feel comfortable.
We are sure your little girl will love these rocking chairs! This will make playtime even more fun. They can even cuddle their dolls while sitting on it. Aside from that, they will certainly be glad to have a beautifully designed chair because having one makes them feel loved and very special. If you are looking for rocking chairs for adults, take a look at our round-up of contemporary rocking chairs and modern rocking chairs. Come back for more kid's furniture that we will feature here in Home Design Lover!