20 Wonderful Outdoor Garden Furniture Ideas in Wood
Most houses in the country have large spaces for their gardens, so adding outdoor garden furniture, whether for leisure or for meal time, is an ideal thing to do. It makes the outdoor spaces more prettier and rather inviting – both for the homeowner and their family members and their guests too!
Today, we have a list that showcase twenty outdoor garden furniture ideas that emphasize on the use of the furniture to make your garden or outdoors more functional while making sure that it remains beautiful and welcoming. The photos below include tables and chairs for entertaining both the owners and the guests, check it out!
1. Austin Residence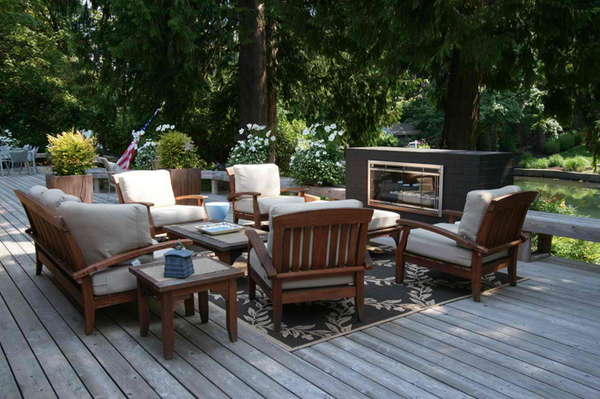 This project was designed to complement the clients simple lifestyle and minimalist taste. The entry courtyard is cool and clean, the side yard has a wide expanse of lawn surrounded with low maintenance shrubs and trees.
2. Bayshores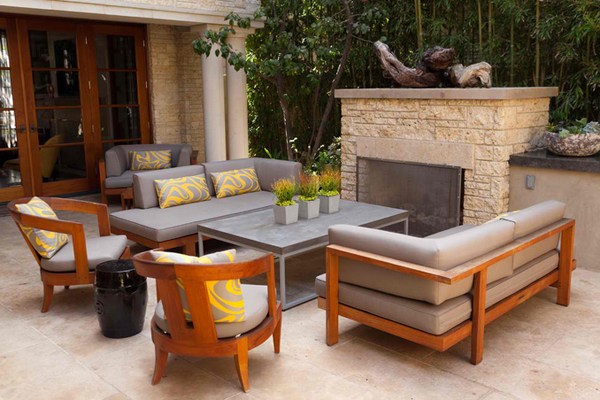 Using teak furniture is a smart way to lighten up your open space. Plus I think the color of the cushion is actually fascinating.
3. Blasen Gardens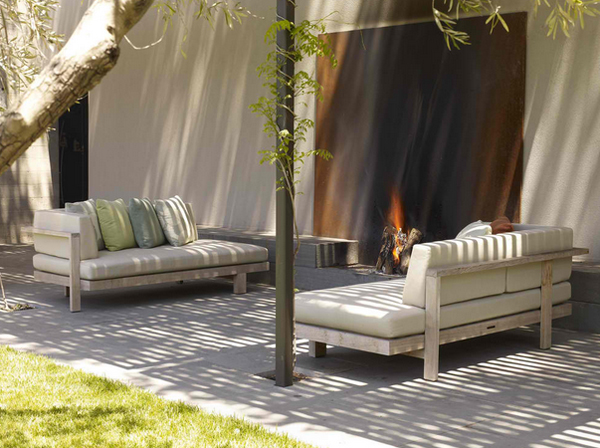 I just love the burnt orange on the fireplace. Fades very nicely into the dark soot.
4. Bruce's Garden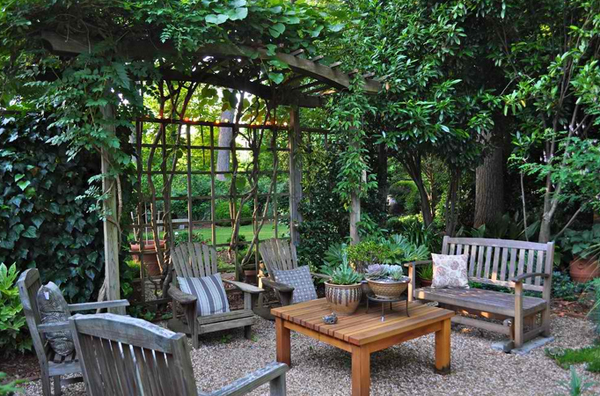 Landscape architect Clodfelter is all about privacy, but he likes to open up small windows between his property and his neighbors' for the occasional "borrowed view." Here in his own garden, he used jasmine and ivy to create a partial partition but left the middle of the trellis wide open.
5. Dillon Patio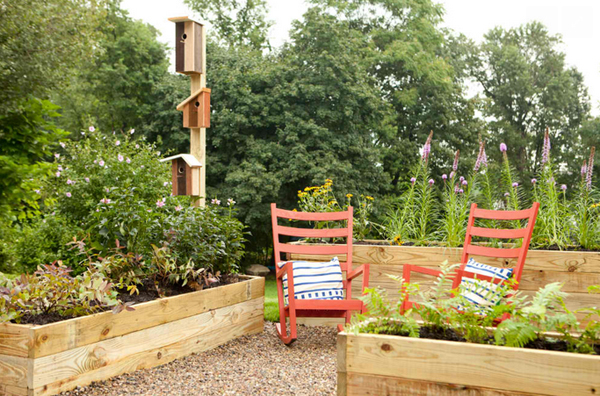 The new backyard is perfect for entertaining large groups, hosting intimate dinners, or relaxing. Birdhouses and plants line the new space and a pergola shades a table for al fresco dining. A pass-through into the basement allows guests to pull a stool right up to the bar.
6. Formal Garden Room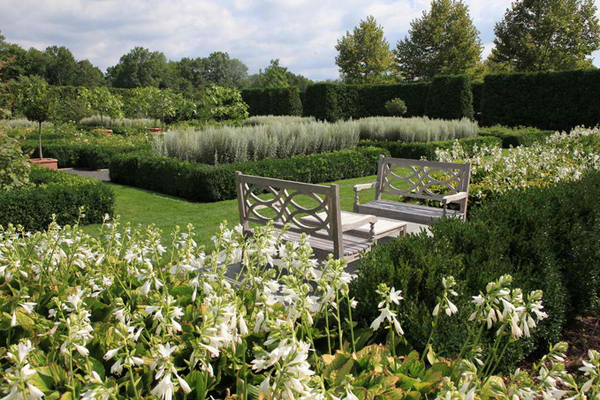 This formal garden room has arborvitae hedges to line the perimeter and boxwood hedges to outline the pathways and flowering beds. This is also a 'white garden' which has a wide variety of plants contributing to the bloom sequence.
7. Home of Wendy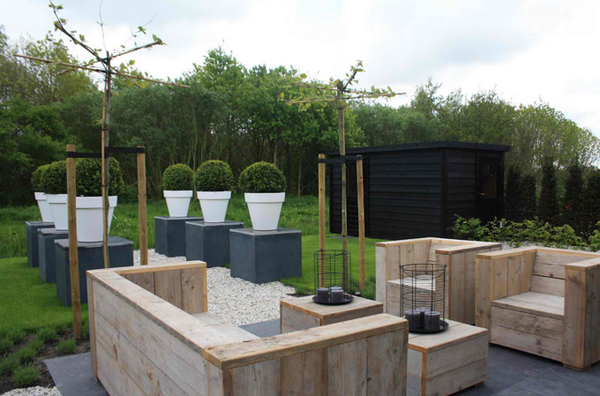 This is a new residential area, and the views from the kitchen, living room and bedroom remain unobstructed. "The garden is located on the edge of a nature reserve," Wendy den Ouden says. "Each season brings with it a different view."
8. Key West Cottage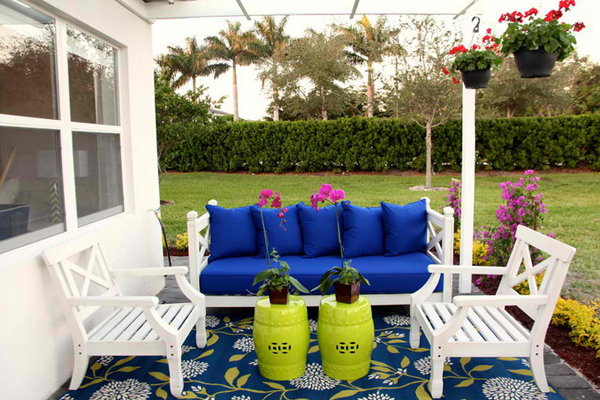 Most tables and ottomans and benches will be some neutral shade: brown, beige, black or white. But a garden seat can add a strategic color statement that couldn't be added any other way. I love this pair of lime-green garden seats with the navy-blue cushions on the sofa.
9. London Patio Furniture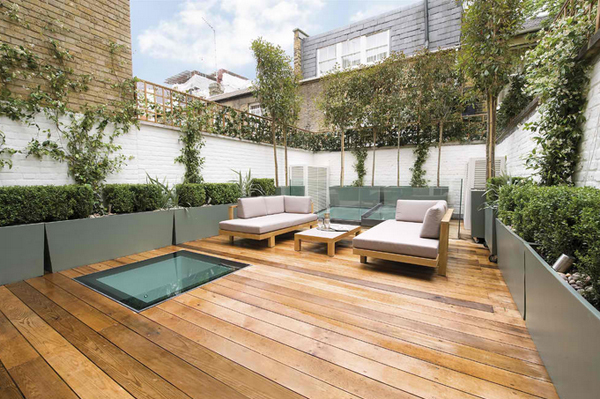 Deck the floor. No grass-free garden gallery would be complete without some desirable decking. Light-colored wood has been used in this area to open it up and create a space that's always ready for a spot of impromptu alfresco entertaining.
10. New York City Townhouse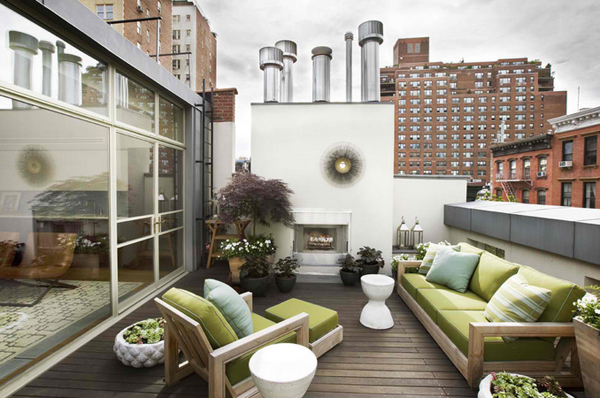 I would seriously consider giving up my place in the urbs for a loft in the city with an outdoor space like this. I wonder if kids are allowed?
11. One Beacon Court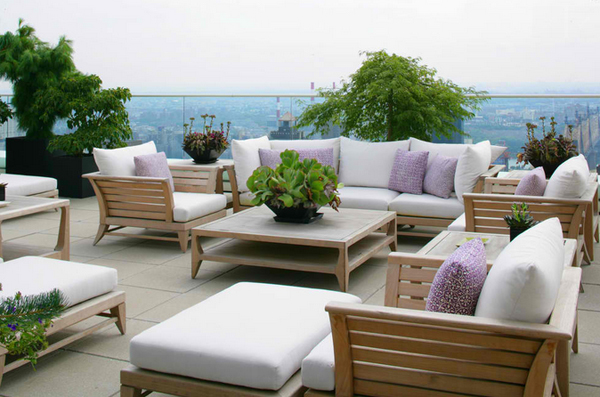 Oiling your teak can help it retain its buttery gold color and keep the grain from cracking, but increasing its moisture content can also make it mildew more easily.
12. Outdoor Furniture Collection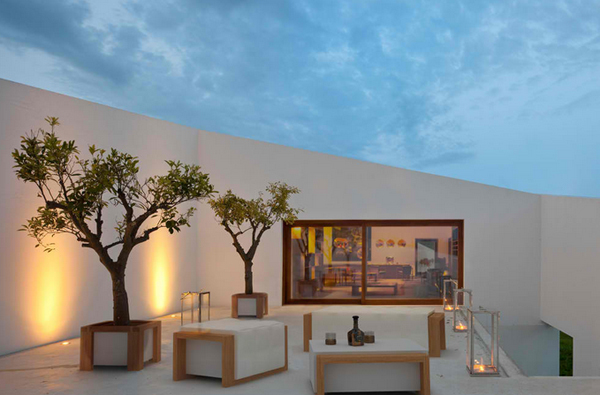 This space is just divine! The Mille Couleurs Collection is pretty awesome for open spaces like this! Adding up plants especially when you live in a place with less plants on the surrounding.
13. Portland Patio Furniture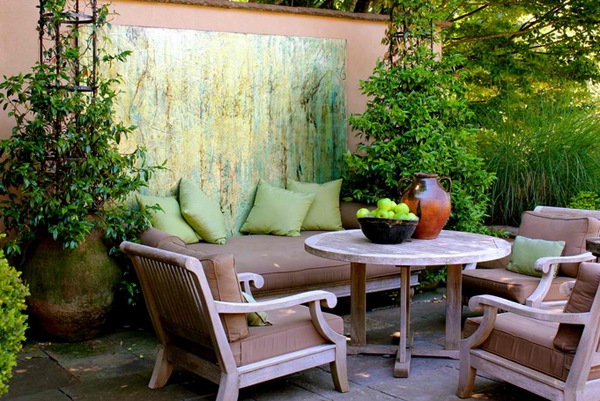 Comfortable seating and outdoor art make this space an inviting place to hang out in. Pillows, throw blankets, side tables and area rugs all add instant coziness.
14. Private Residence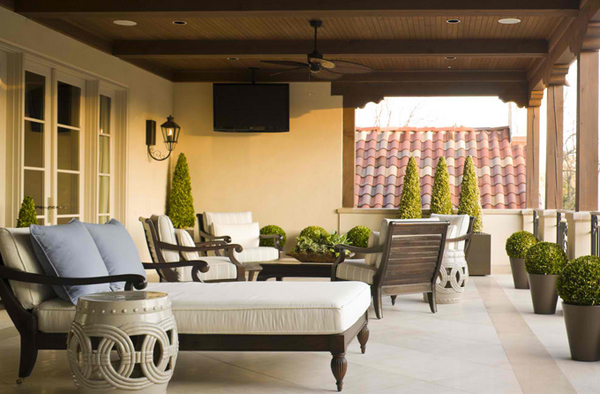 Lounges can serve you well when you add them in your garden or open spaces and patios. They're comfortable and pretty.
15. Robbins Garden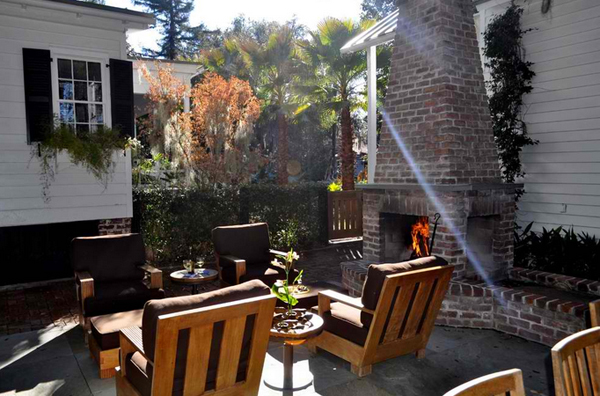 A seating plan like this sure gives way to more people to entertain. We can see that there are more chairs on the other side of the space – this is just fun!
16. San Francisco Outdoor Living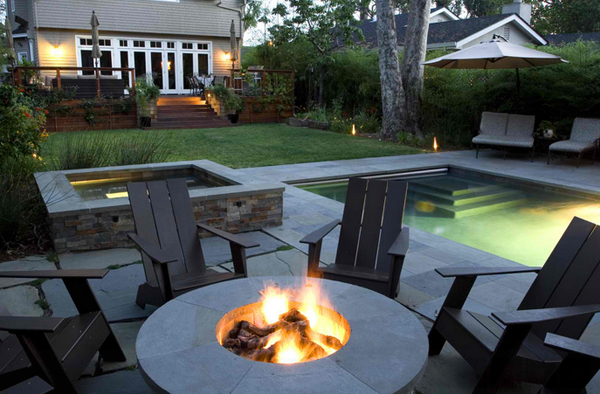 The center piece in this whole thing is one heck of a conversational piece. Simple chairs make the fireplace more classy and sophisticated.
17. Southwest Portland
For spaces with more plants than usual, we want to just add a 2-piece seating area to for those times when we want to soak ourselves in sunlight.
18. Stratford Road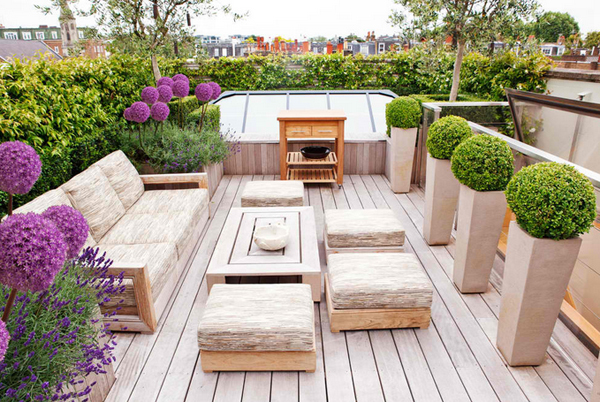 This is one seating area that I personally like because of the design of the furniture. They are just lovely.
19. Terrace Furniture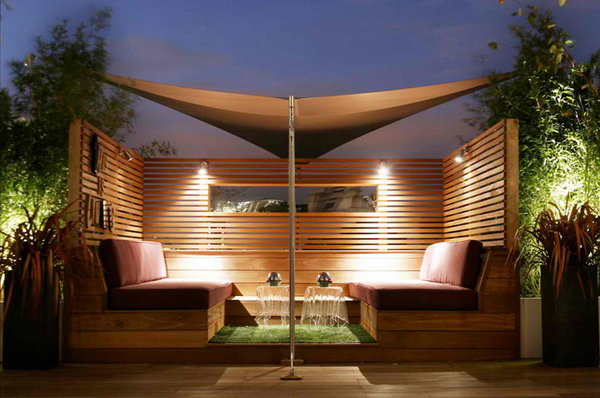 Want a romantic feel for your open space? This is one way to do it. This is really lovely and practical – just for you and your loved one.
20. The Garden Gallery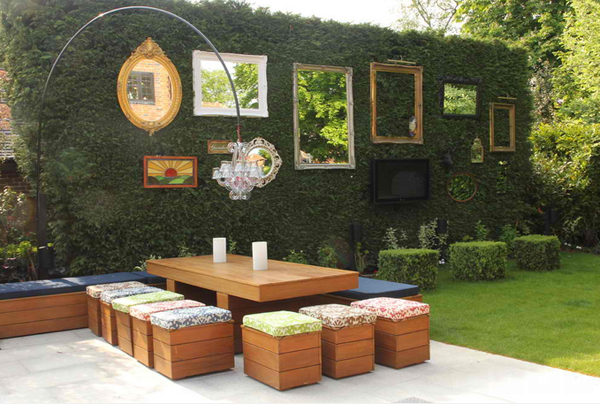 Who said that adding frames, painting and mirrors are only limited indoors? Well, this is one example that sure is interesting and rather beautiful. I love the lamp and the chairs too.
That sure was an awesome list – honestly, we do not have that much space in our garden since my father created plots in there to plant vegetables like tomatoes and eggplants but then again, my mother added seats in there for times when we just want to stay outside drinking coffee and chatting when we wanted some sunlight in our skins – so, from time to time, adding seating areas or furniture in our open spaces help us make it prettier.