A Round-up of 15 Country Living Room Furniture
When you hear the word country, what immediately comes into your mind are tall trees, green pastures and the fresh air all around. But if we talk about design, country style would include prints and wooden touches. Country home style includes the use of traditional accessories and furniture. That is why, country and traditional interiors may look similar at times. Commonly, country homes use plaids, stripes and floral prints for their design.
We have showcased some country living rooms already but today, why don't we draw our eyes towards the furniture? Try to observe what certain elements are used in country living room furniture and try to compare that to modern furniture styles that are widely used today. Scroll down and take a look at different living room spaces with country furniture.
White Noise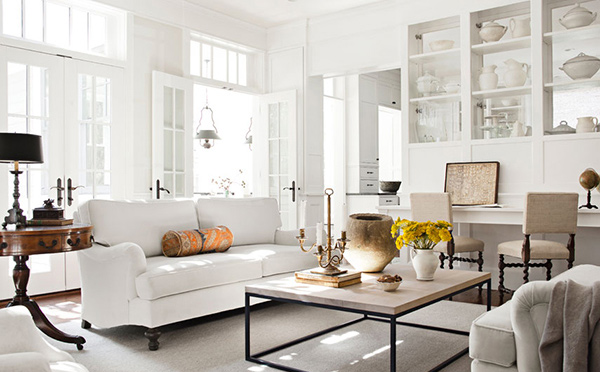 This white room sure is a beauty but let us look into the custom sofas, oversized midcentury coffee table from iron and bleached oak, antique twisted-turned-leg of the side chairs and a wooden rustic round table. All these living room furniture seemingly adds noise to this white space.
Ostrow Living Room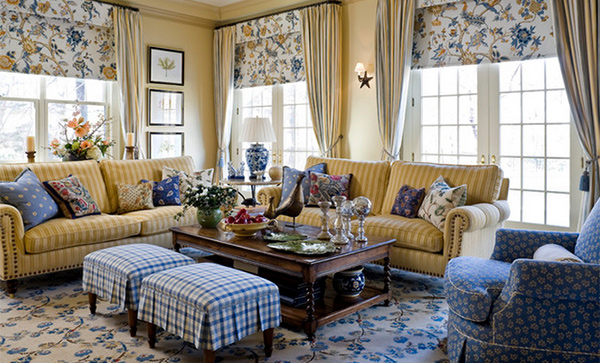 Prints and patterns are everywhere in this living room. The furniture had striped upholstery with wooden frames and legs.
Country House Quogue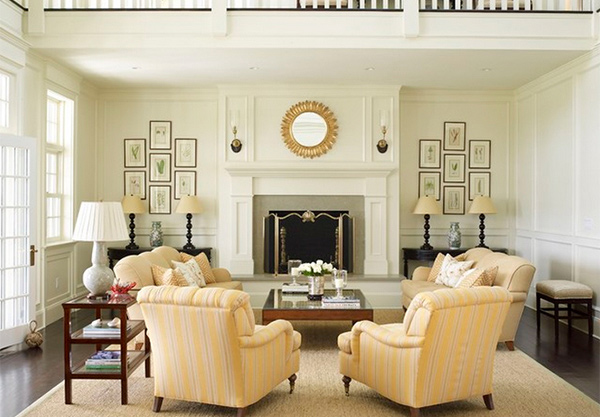 Chairs in this living room look like a typical French arm chair that fits for country home.
1999 Showcase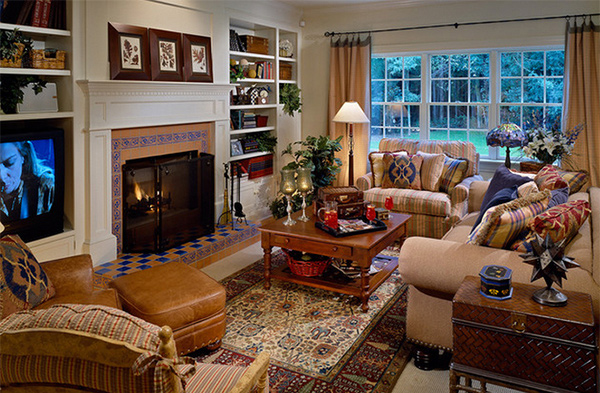 Wood is obviously used in some items in this living room like the center table. Even the couch has wooden legs with some carved design.
San Clemente Remodel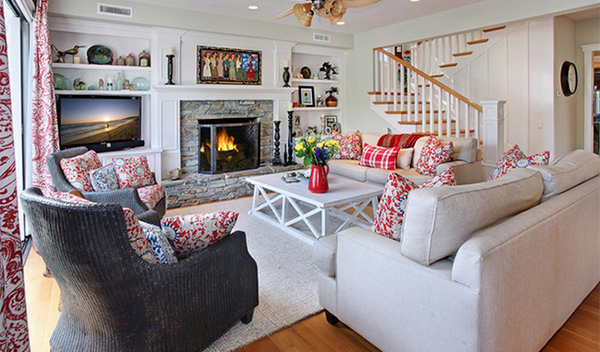 The red swirls in this living room look so lovely and it certainly complimented the country look of this space.
Hallmark Cabin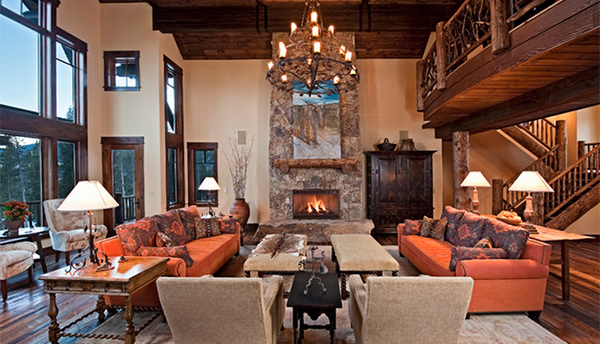 A room which is both country and traditional. Orange is its motif but the use of beige for the walls and the other furniture pieces pacified the area.
Living Room Furniture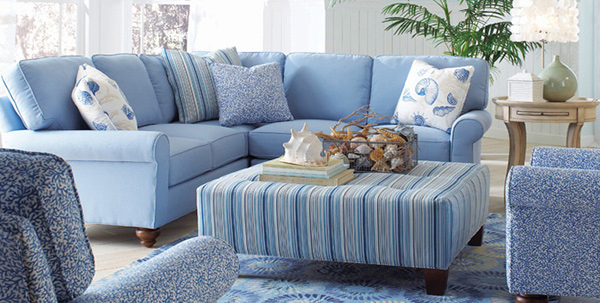 The colors of this country home is so cool and light to the eyes even if it used different patterns in it.
Project 09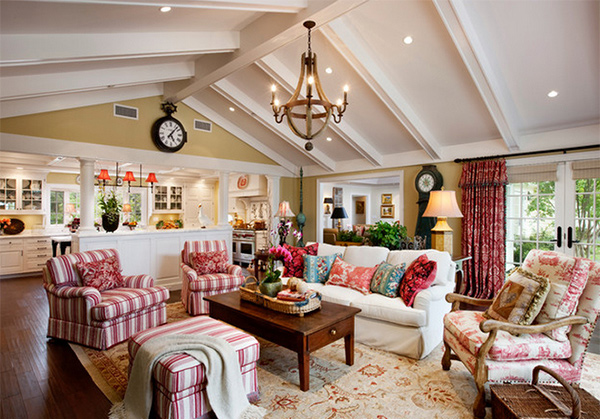 When we speak of country, this house would qualify. We love the throw pillows and the use of different furniture in it adds to its beauty.
Family Room Wellesley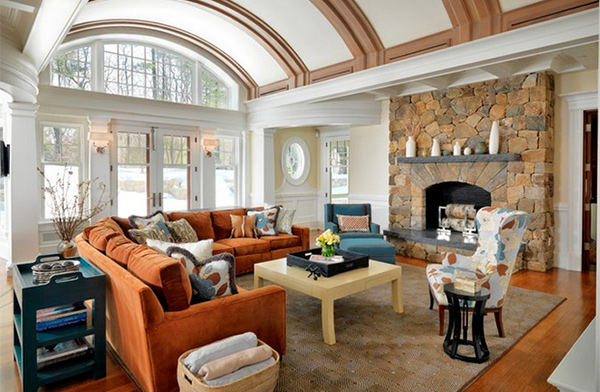 This living room has high ceilings and the furniture are not just comfortable but they are also gorgeous with good color combinations.
Lake Cottage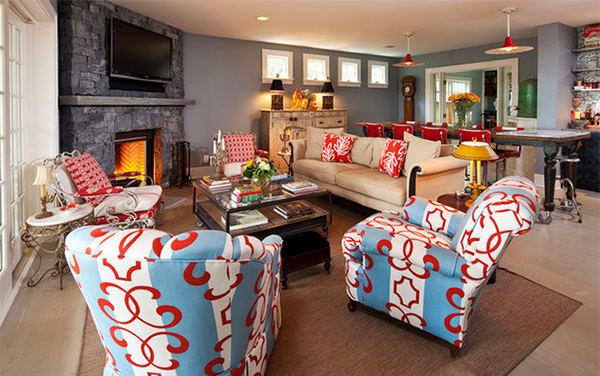 Look at how stunning this country living room is with the printed furniture in it!
Dream House Studios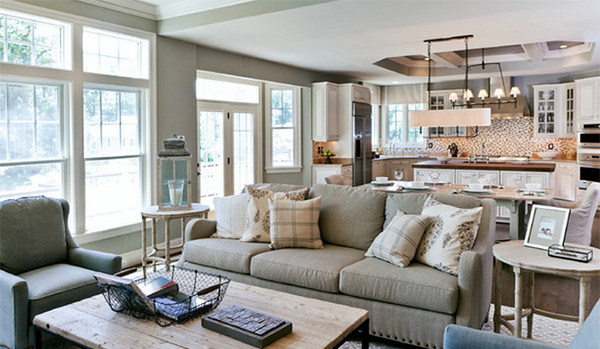 While the previous rooms had lots of prints in it, this one has subtle touches of prints in the throw pillows and plain colors for the rest of the furniture.
Denver Country Club Home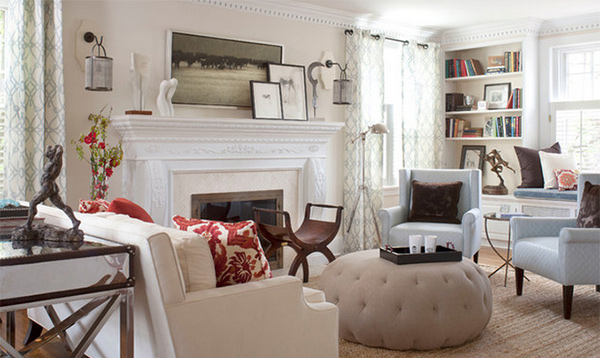 A living room that combined country and modern touches in its choice of furniture.
Living Room Classic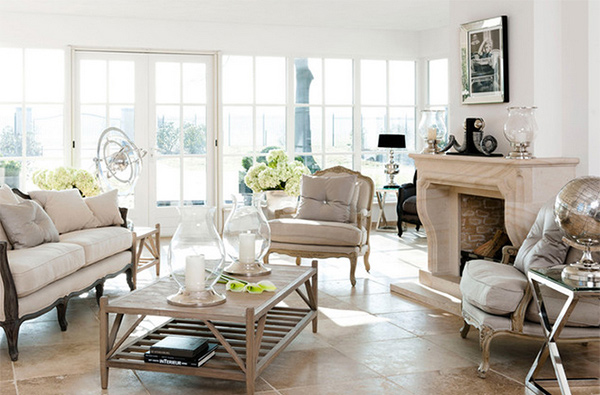 A French country living room furnished with beautiful seats in decorative legs. Even the wooden table looks great too!
Country Home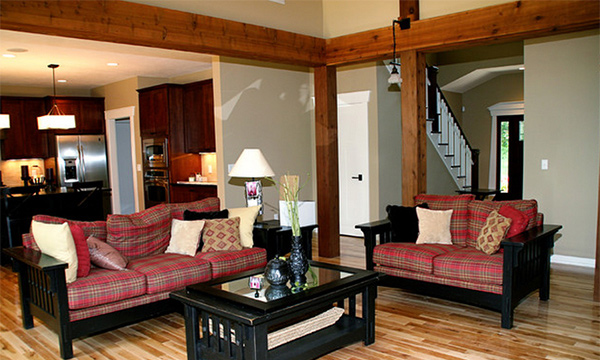 This one has a different set of furniture because the padded areas can be detached from this wooden black furniture set.
Cottage in the Trees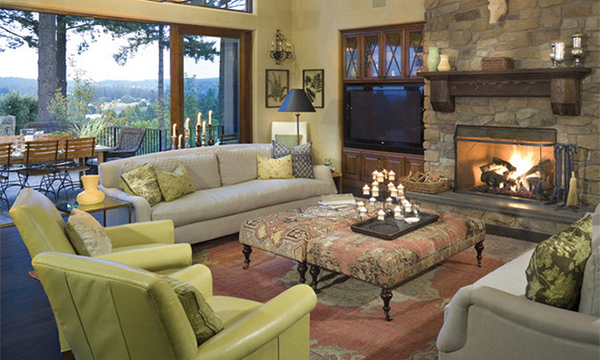 Green is love! This country traditional space looked cool and relaxing.
The living rooms above with country furniture in it would certainly give you new ideas on what you can do with your home's interior. Or you can also use it as guide if you want to add a country touch to your living rooms. We still have a lot of round-ups to do for you. Come back for more design inspirations here in Home Design Lover.