Sabine Furniture System Reduces Sound and Noise
We all need a furniture system or maybe cabinets and other furniture that can store various items. This way, we are assured that we are able to get something that will free our spaces from clutter while being stylish at the same time. Yes, we can do all that with a furniture system. I guess we have shown you some furniture of this type and we are going to show you something today that is more than just for storage.
The Sabine Collection from Glimakra of Sweden is designed with integrated acoustics. It could reduce sound wherever you place it. The name is a tribute to Wallace Clement Sabine who is the founder of architectural acoustics in the late 1800s. The design of the collection is modern and sleek. The designers Johan Kuppi and Bertil Harström said, "the need is well defined. open floor plans in general and activity based workplaces in particular need to be supplemented with specific products to achieve a functional room acoustic environment." Come take a look at what they have designed for us.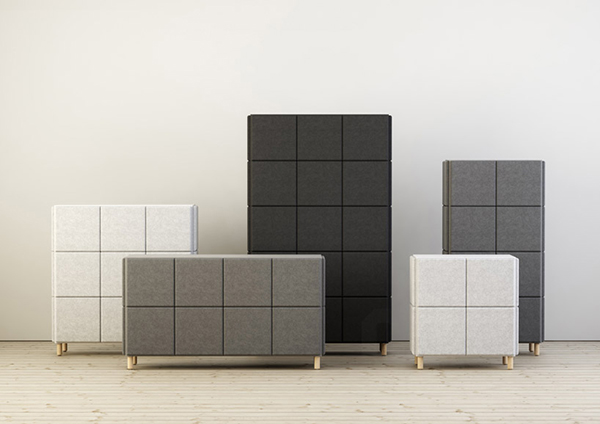 The storage units from the collection come in various sizes and colors.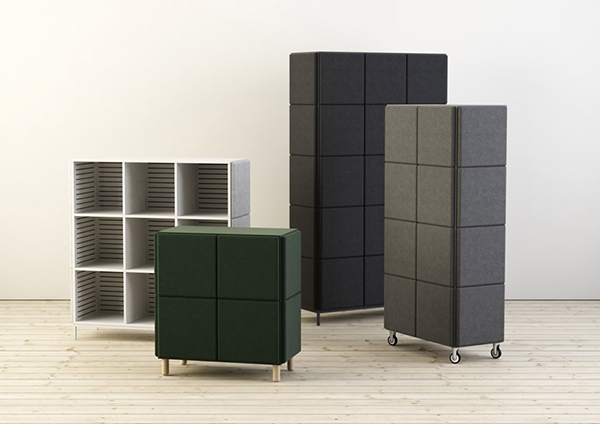 Inside the system are shells of felt that has absorbing padding which interacts with the slots on the inside thus giving the system acoustic properties.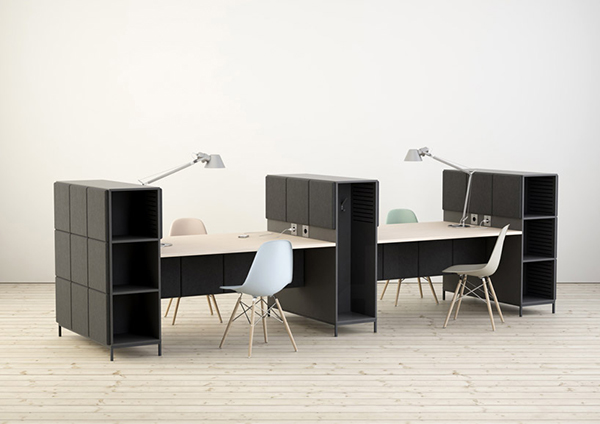 It can be used for workstation units and could be connected with each other.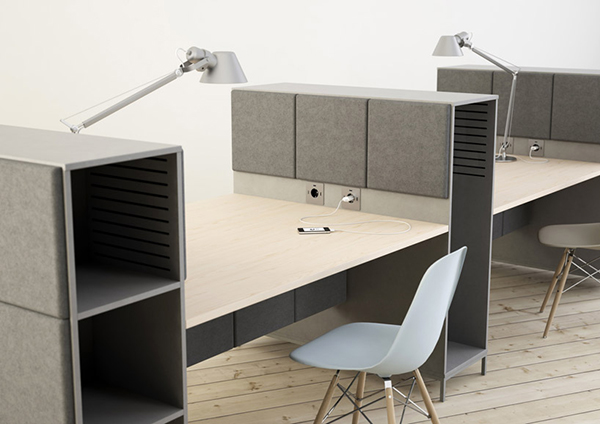 It can turn into a sound-absorbing station with outlets available too.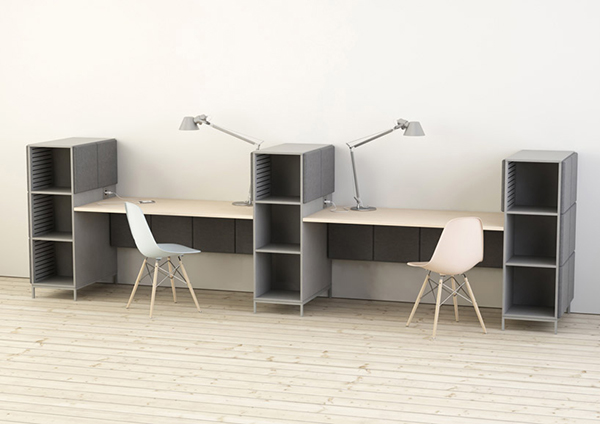 Aside from placing the workstations on an open layout, it can also be placed near the wall.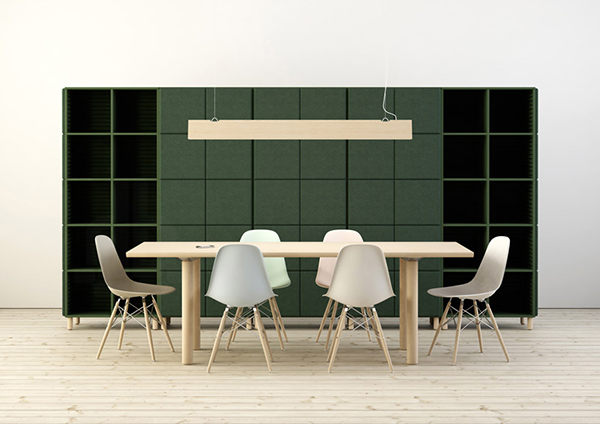 The storage furniture can also be good as partitions on a space but would also work well was a back wall.
What you see here is a low seating area that are surrounded by connected devices.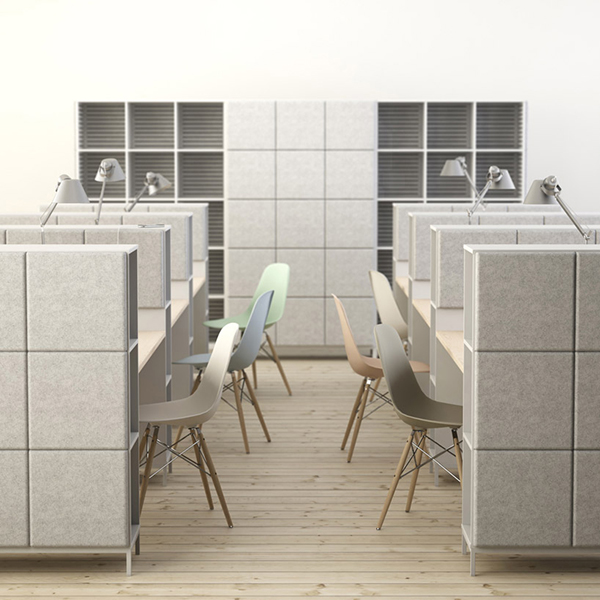 A back wall of workstations interconnected in rows can be best for office areas or even for a home office.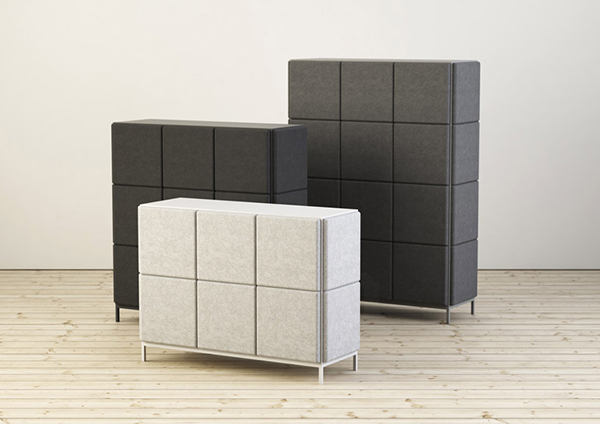 Three sides of the furniture is covered with shells of felt.
Who would expect that these furniture system is actually more than just storage? It does look neat too and is very useful whether we place it in the office or in the home. The collection is from Glimakra of Sweden and is designed by Johan Kauppi and Bertil Harström. There is a possibility of color and material variation from what we have seen above. And yes, it does help reduce sound and noise too which could be a great help especially if you want to concentrate with work or just relax.