21 DIY Hacks to Upgrade the Look of an IKEA Rast Dresser
From one dresser, many variations can be done that will fit in different interiors and styles.
For some, updating the look of a furniture might be a challenge. But in truth, it isn't as hard as we think it is. It can actually be done simply using materials that you already own in your home. We have featured some furniture to DIY and I know you were impressed on how they were done and how the result turned out. You can paint it, use Modge Podge to cover it with fabric, do some additional wood work on it and others. You can be creative in changing the look of your furniture.
Today, we are going to show you how to upgrade an IKEA Rast Dresser. I can tell that this is one of the favorite dressers for DIYers to improve because there were so many versions online. But I have gathered those that look beautiful and might interest you. For sure, after you see this list, you would also be inspired to make your own furniture DIYs too. Some are just easy to do while others need more work. Just check them out.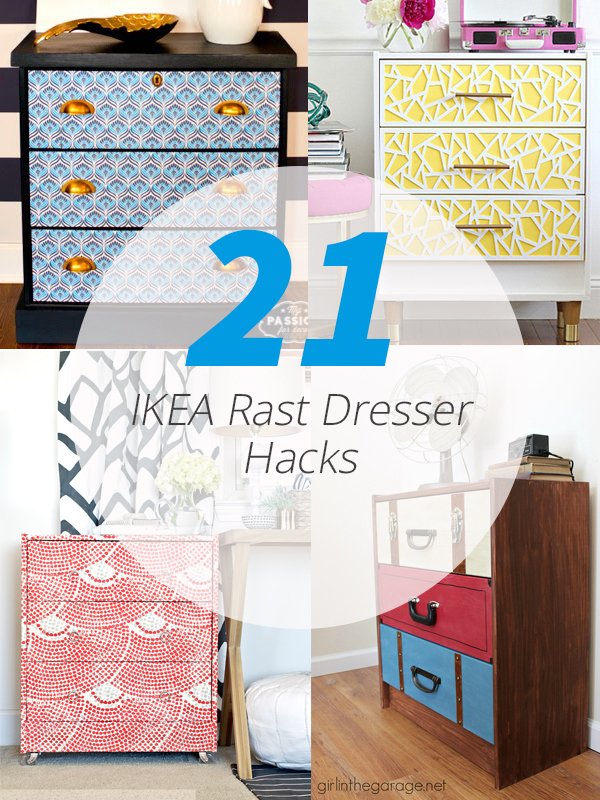 IKEA Rast Dresser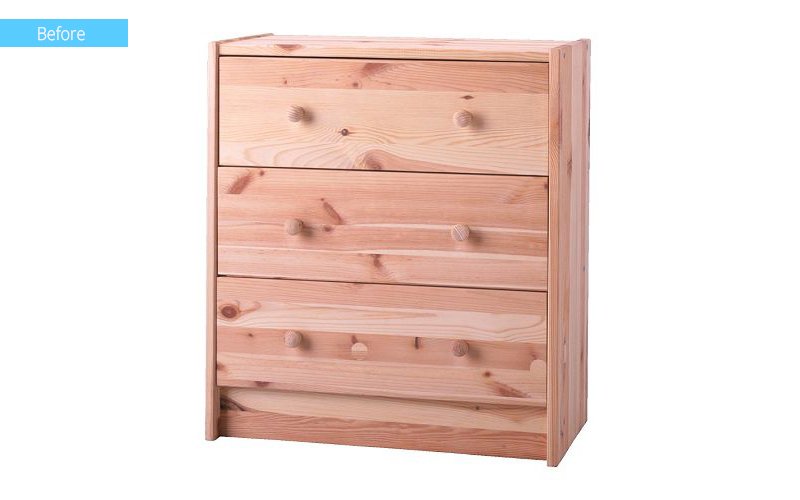 The furniture is made from solid wood which is a durable and warm natural material. IKEA said that oiling, waxing, staining and putting lacquer on it will make the untreated wood surface even more durable and easier to care. I'd say, it was a good move for the DIYers to add some paint, stain and others on this dresser. So, this is the before photo. Let us look at the results of what 21 creative minds did to this dresser.
1. Asher's Room Tour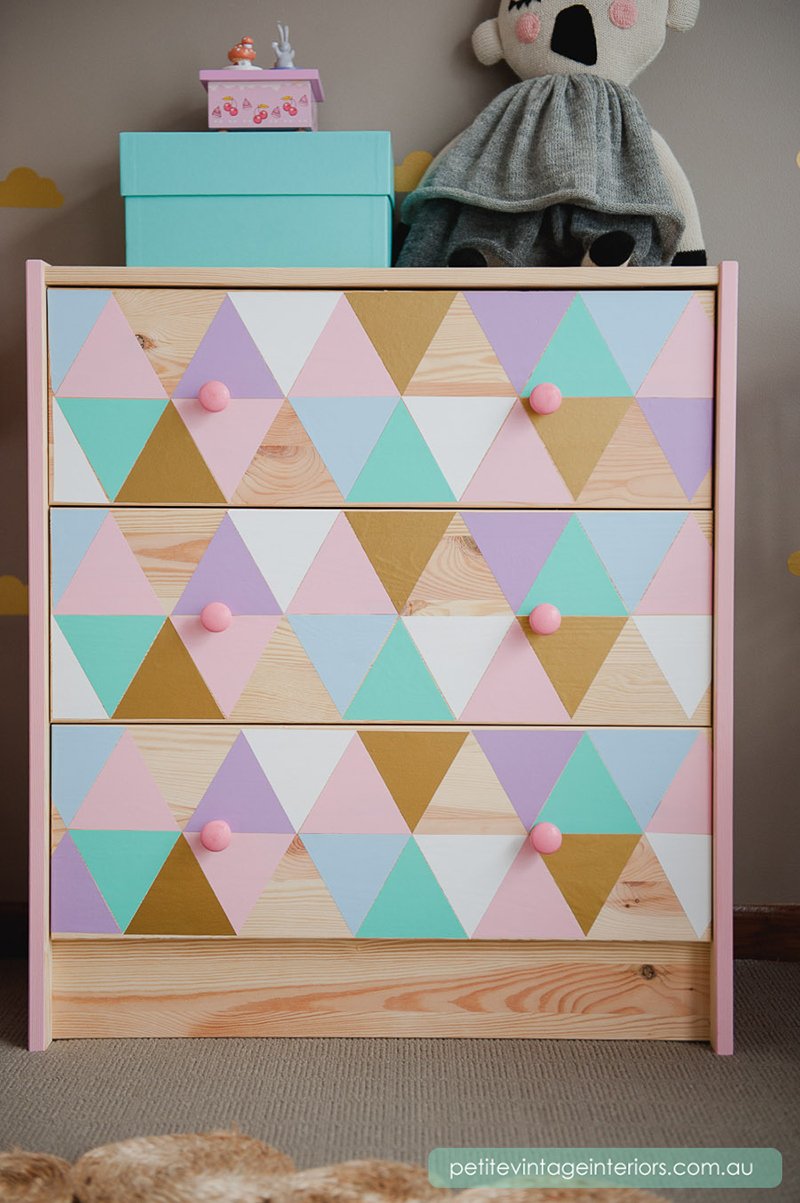 Play with pastel colors using paint and come up with a beautiful facade for your dresser. This one was used for a child's bedroom. If you see the entire bedroom, you'd be green with envy!
2. Mid-Century Modern and Bright IKEA Rast Hack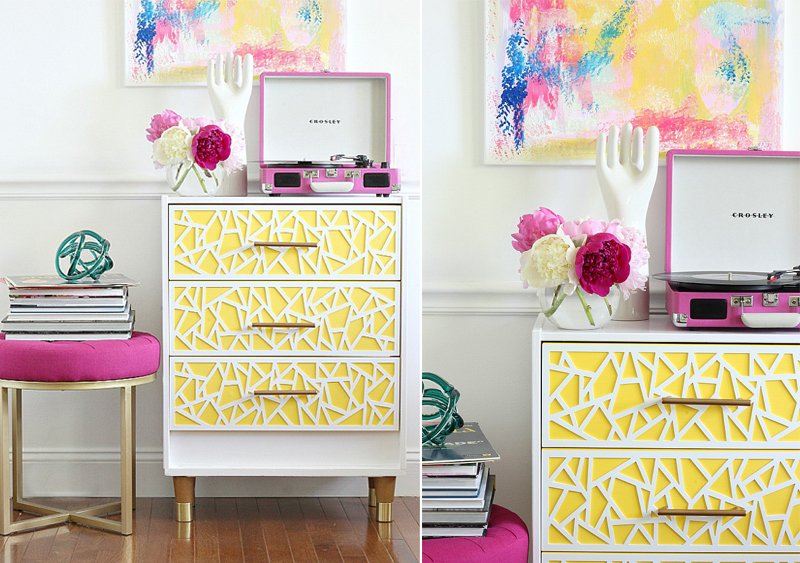 I like the look of this one especially how the color yellow matched well with the pinks and golds in this space.
3. Box Camera Dresser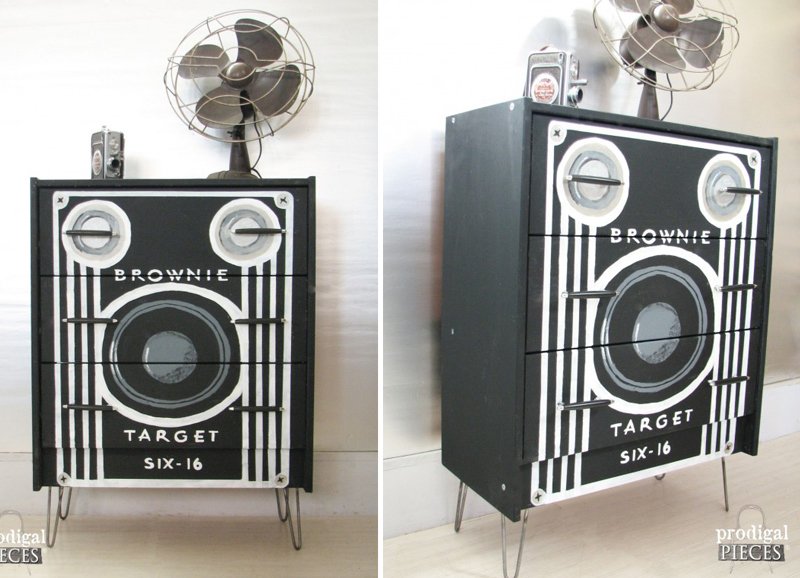 If you got some painting skills and you do well with brushes, then make something like this one. It is another creative approach to change the look of a dresser turning it into a camera.
4. Fabric Wrapped with Custom Ring Pulls and Acrylic Casters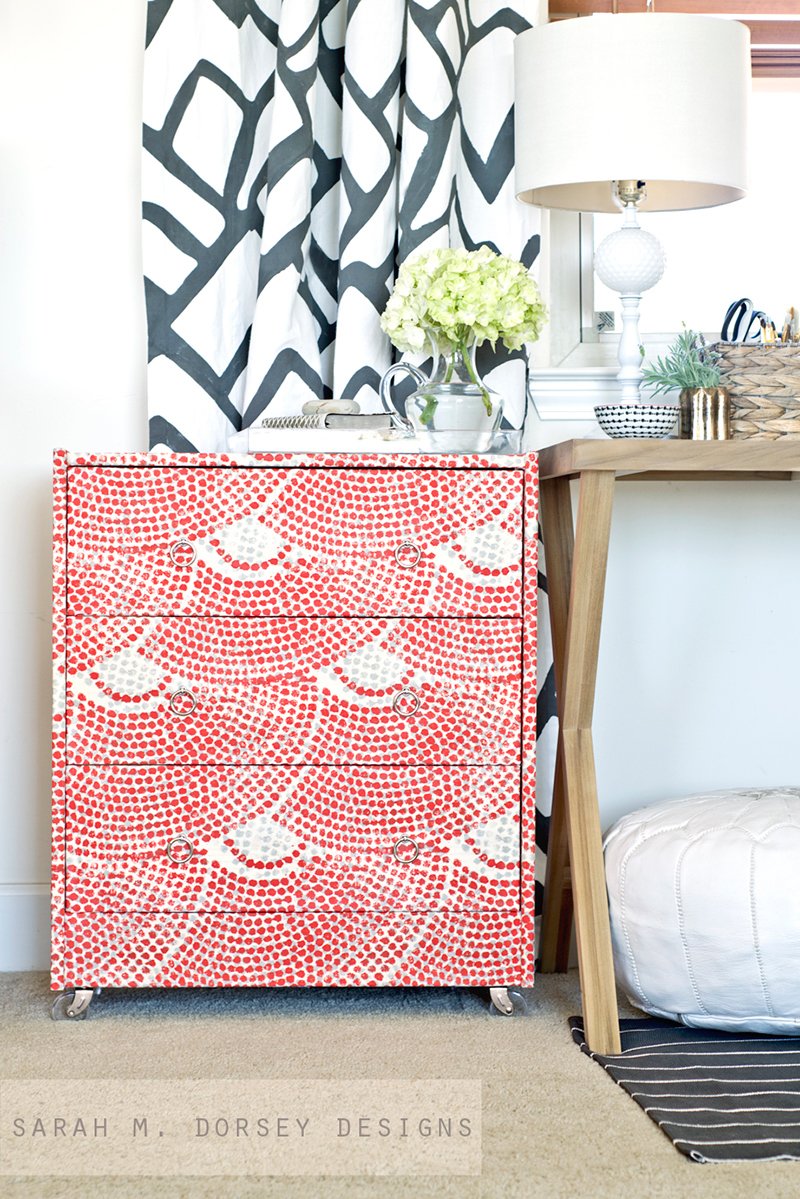 For this, fabric was used to cover dresser and give it an entirely new look. Notice that it used rings for the handle.
5. Suitcase Dresser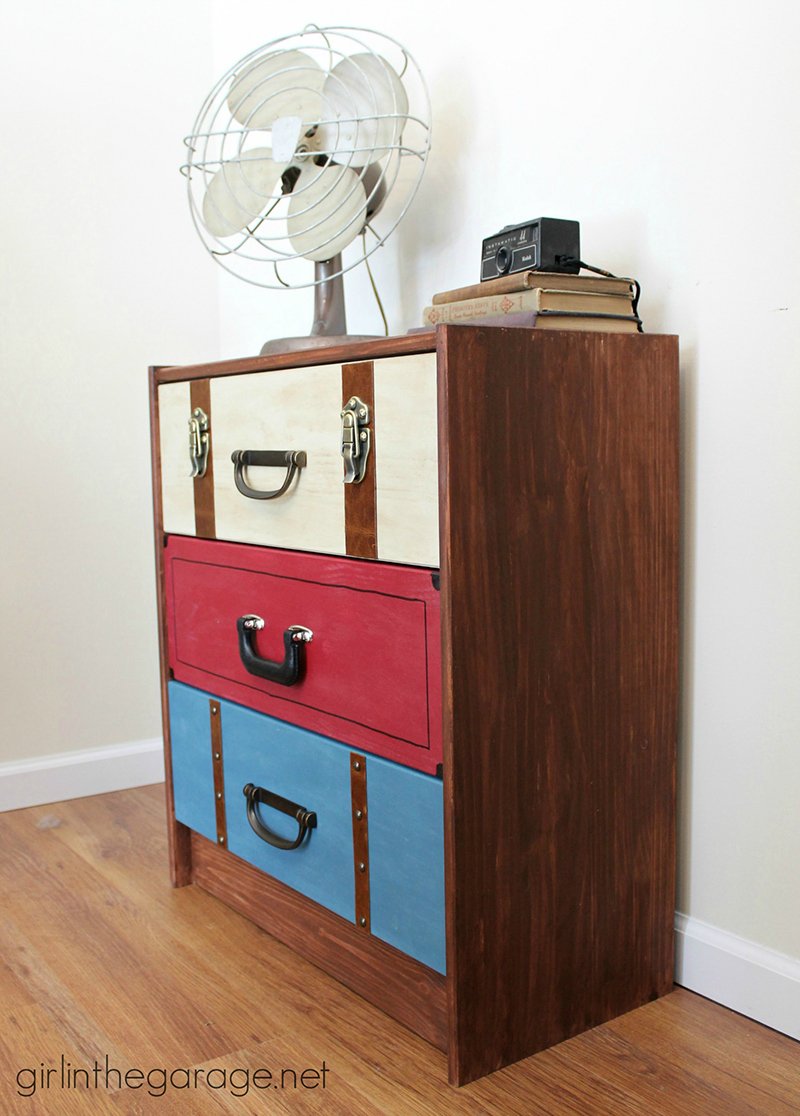 A very creative approach for making a dresser! It does look like three suitcases were placed on top of one another. Very nice!
6. Gift Wrap & Hardware IKEA Rast Hack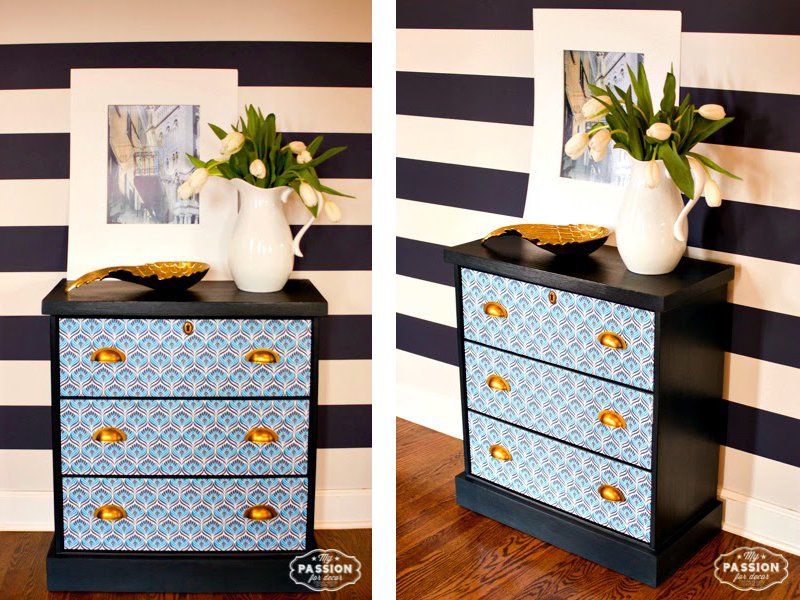 Wrapping paper was glued on this one while the surrounds were painted black. Love the golden handles added to it.
7. Fretwork Furniture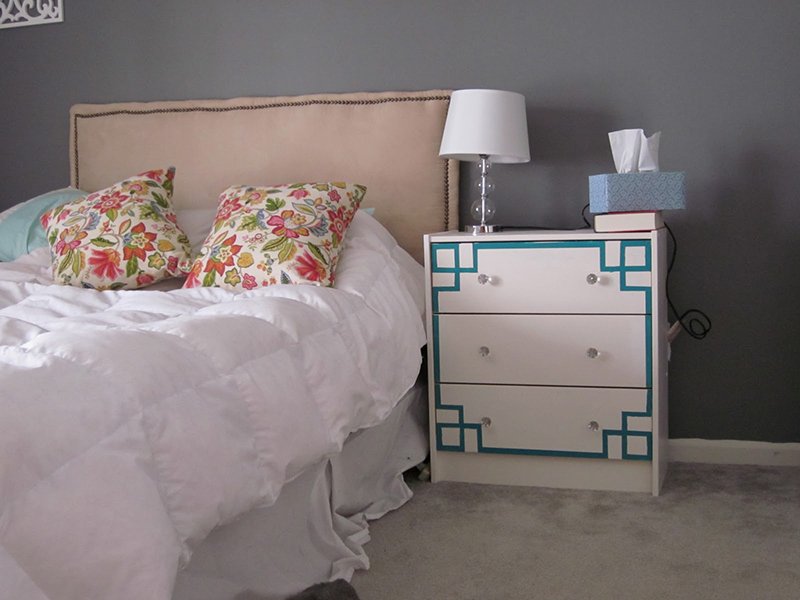 Merely painting the dresser can upgrade its look as well changing its handles too like what they did to this one.
8. How to Fake a DIY Plank Look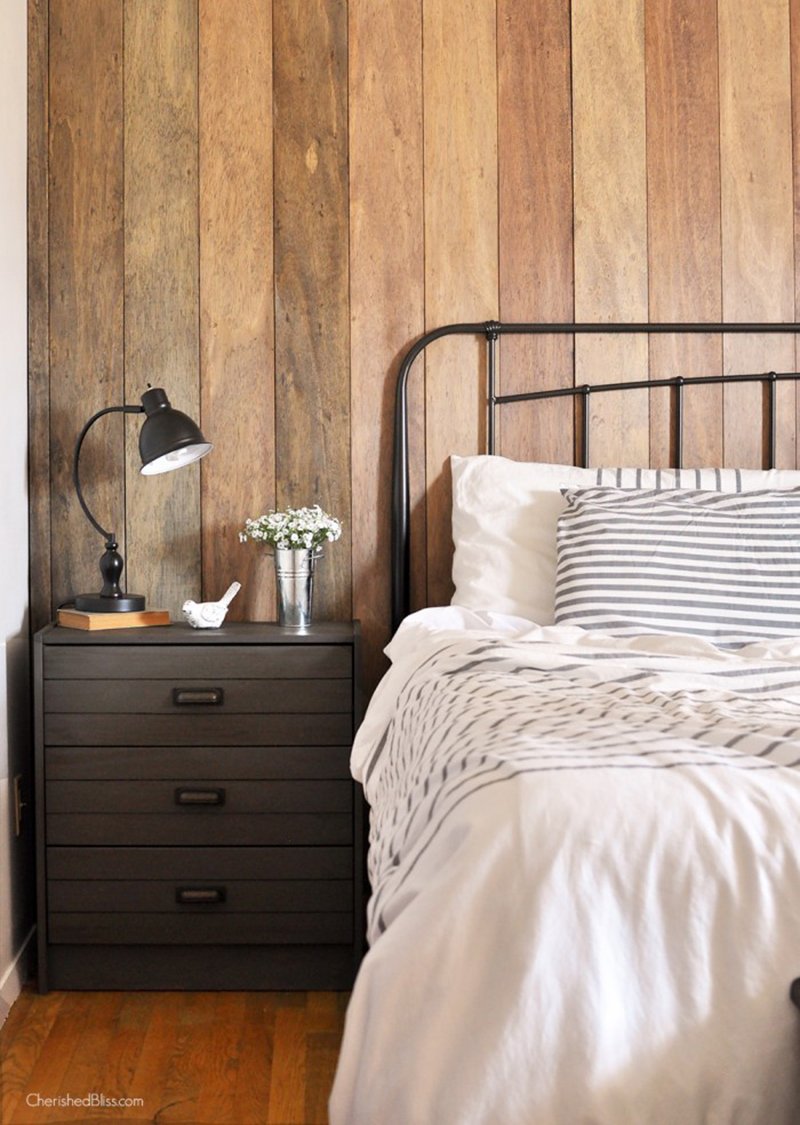 Give your dresser a plank look using gray paint and you'll get this beautiful furniture that could be perfect for your cottage themed bedroom.
9. The IKEA Rast Campaign Hack ⋅Update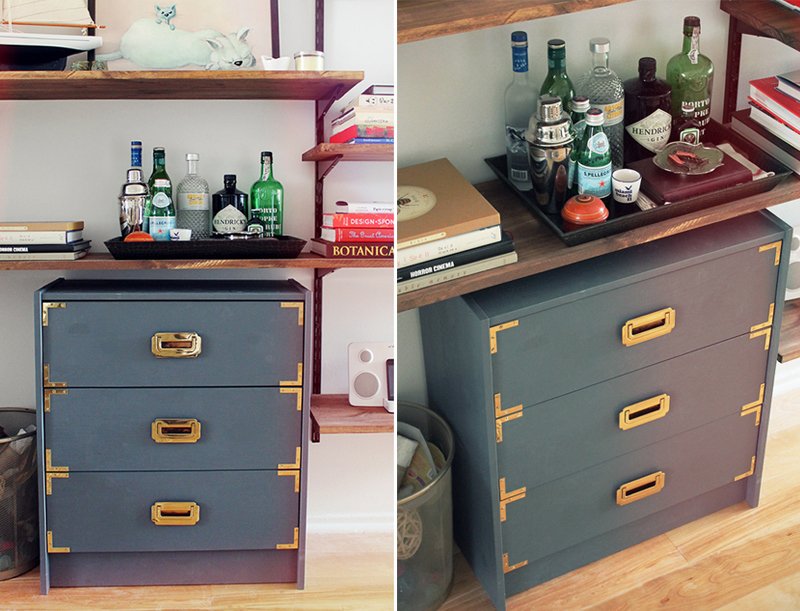 Another beautiful way to update the furniture making it appear more elegant with gold trims and handles.
10. Fancy Blue and Gold Chest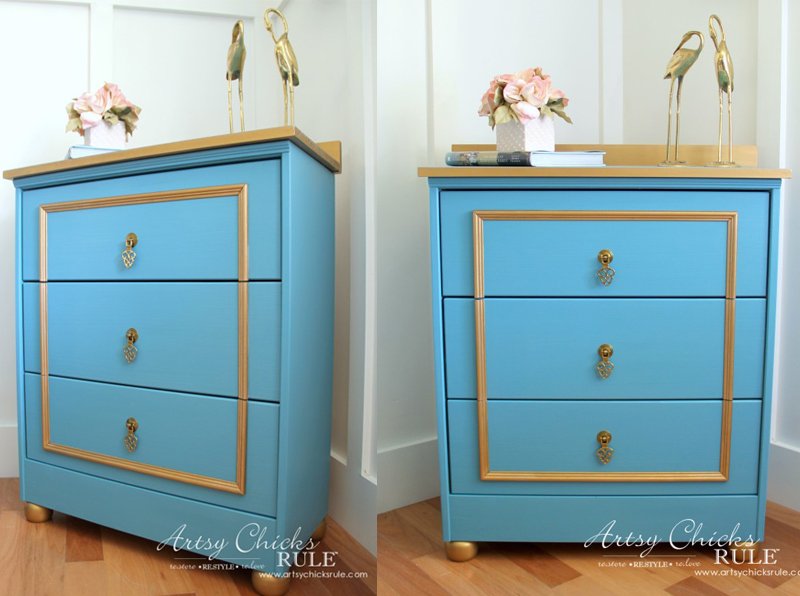 This looks very elegant with some vintage touch and golden elements in it. Of course, you can do this with a different color too.
11. Paradise Valley Modern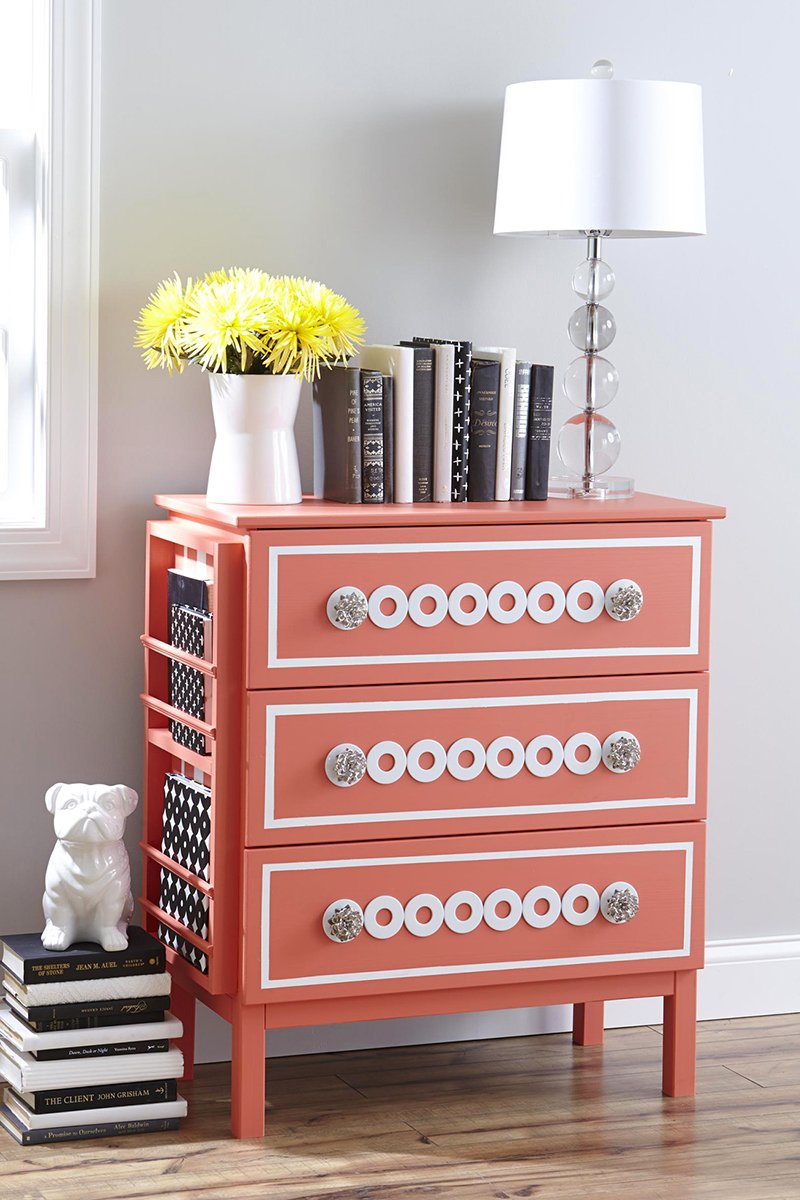 This one is very nice! It added new knobs, some washers from the home improvement store and a side storage for books. I like the new knobs as well as how the washers were used to decorate it.
12. Industrial Nightstand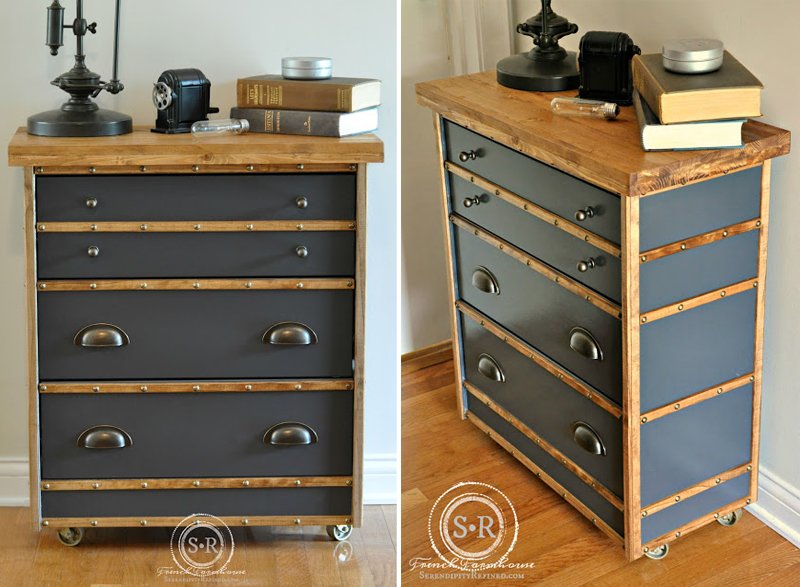 Some woodwork is required here since some wood pieces as being added as well as some nail head trims. The result is an industrial looking nightstand!
13. Coocoo for Lulukuku
Wallpaper is used for this one with white washed and gray paint. Notice the change of the legs and the countertop too.
14. Woodgrain Ikea Rast Hack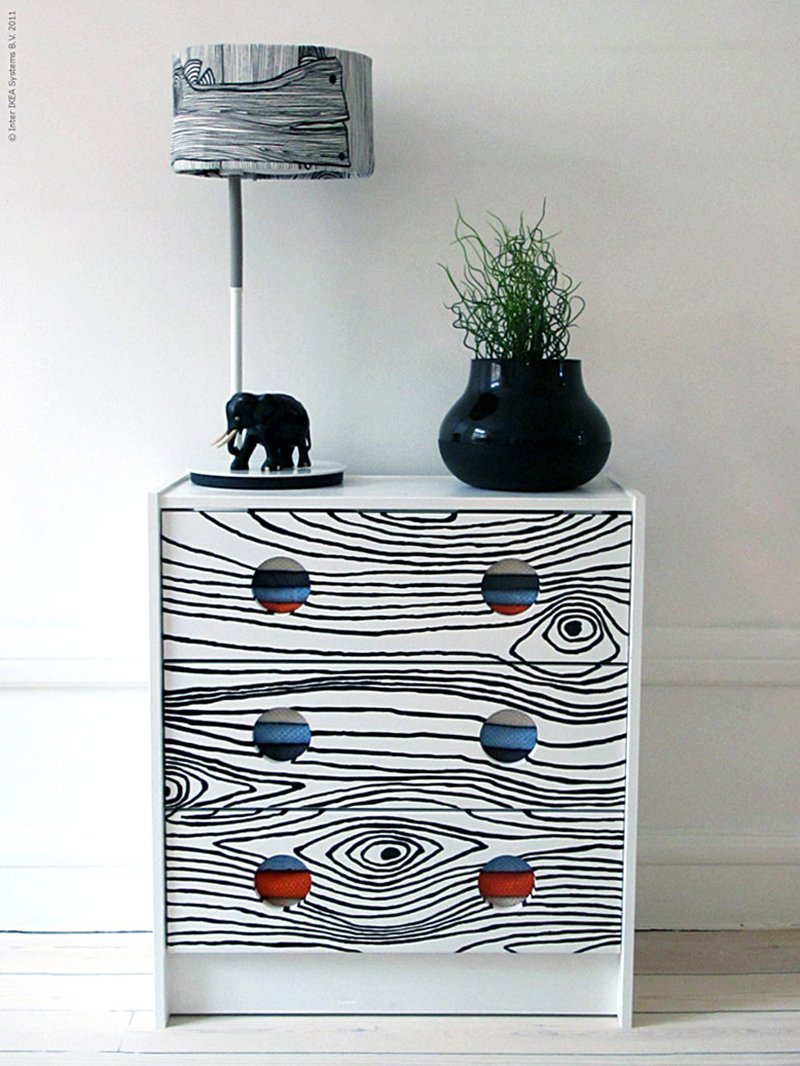 Faux wood was used for this one while holes were added instead of knobs or handles. Could be perfect for a gentleman's space.
15. Ikea Rast Dresser – Take Two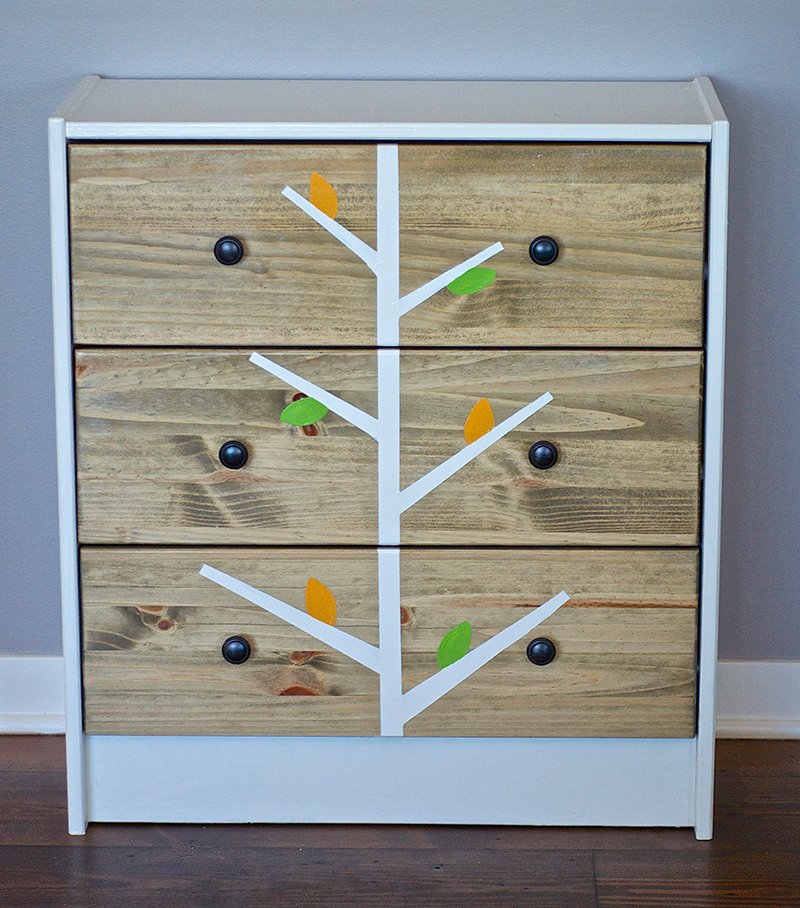 With added stain, the sides were painted with white and knobs were changed. And then a tree was painted on it. Cute, right? Guess this one is for the nursery.
16. Union Jack IKEA hack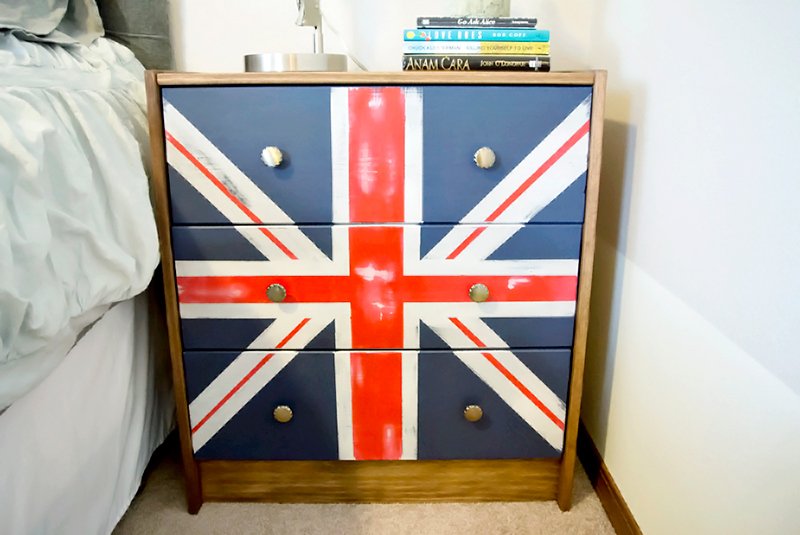 Union Jack themed dresser with some paint. Yes, obviously, you just paint it and you'll get this look.
17. IKEA Rast HACK!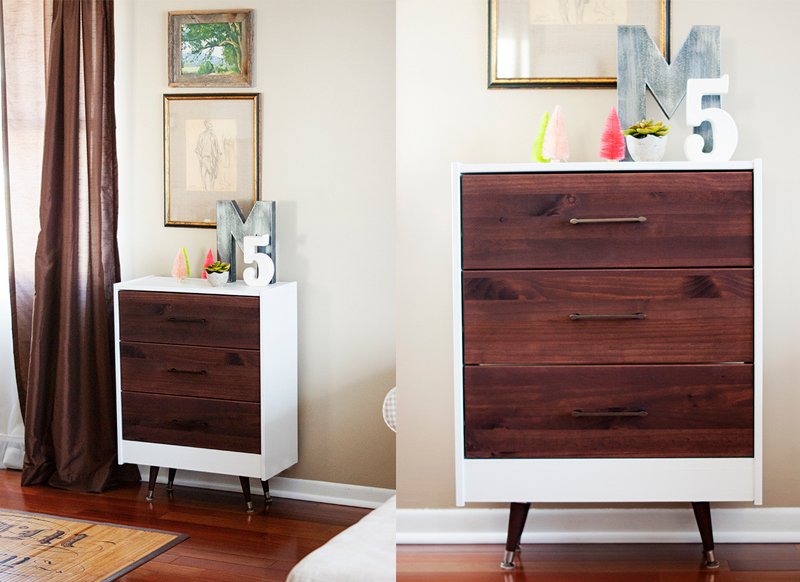 A modern and simple way to update the dresser with new legs, darker stain and white paint.
18. Ikea hack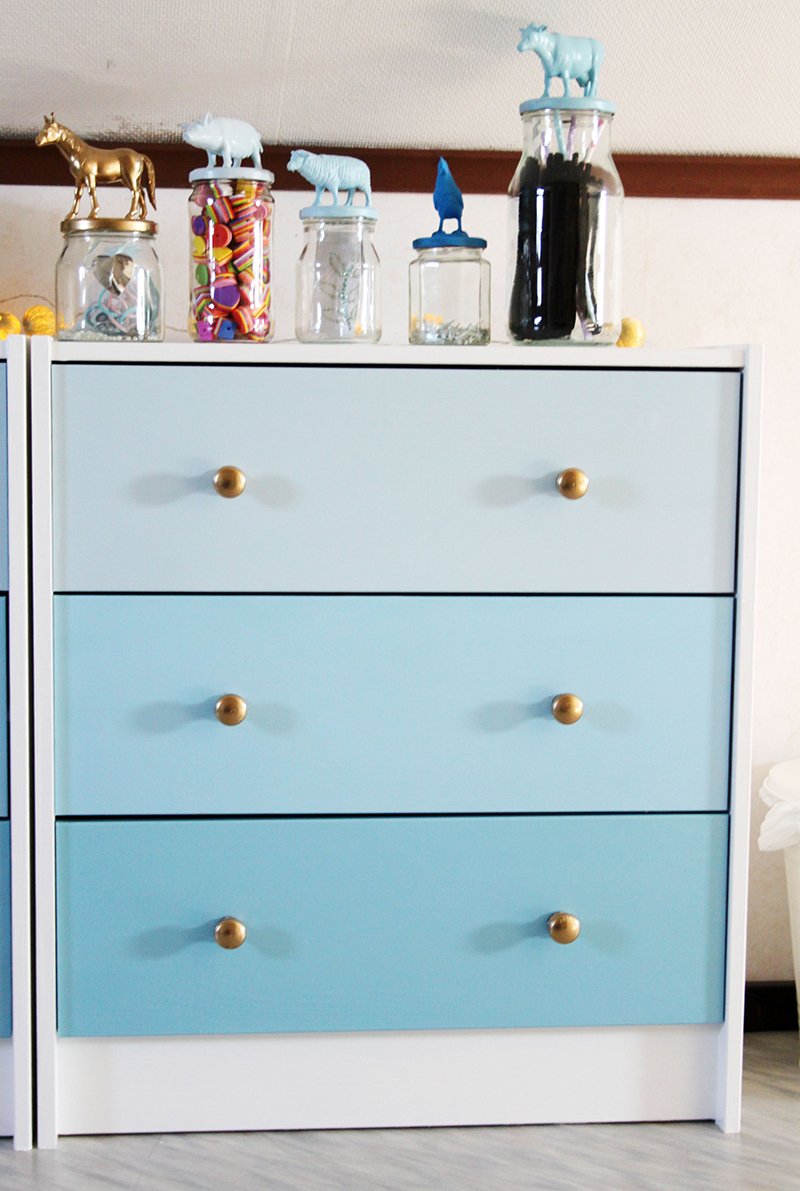 After your base paint, spray paint each drawer with different shades of blue and then spray it again with a coat of semi-gloss spray varnish. The knobs were spray painted with gold.
19. IKEA Rast Hack Industrial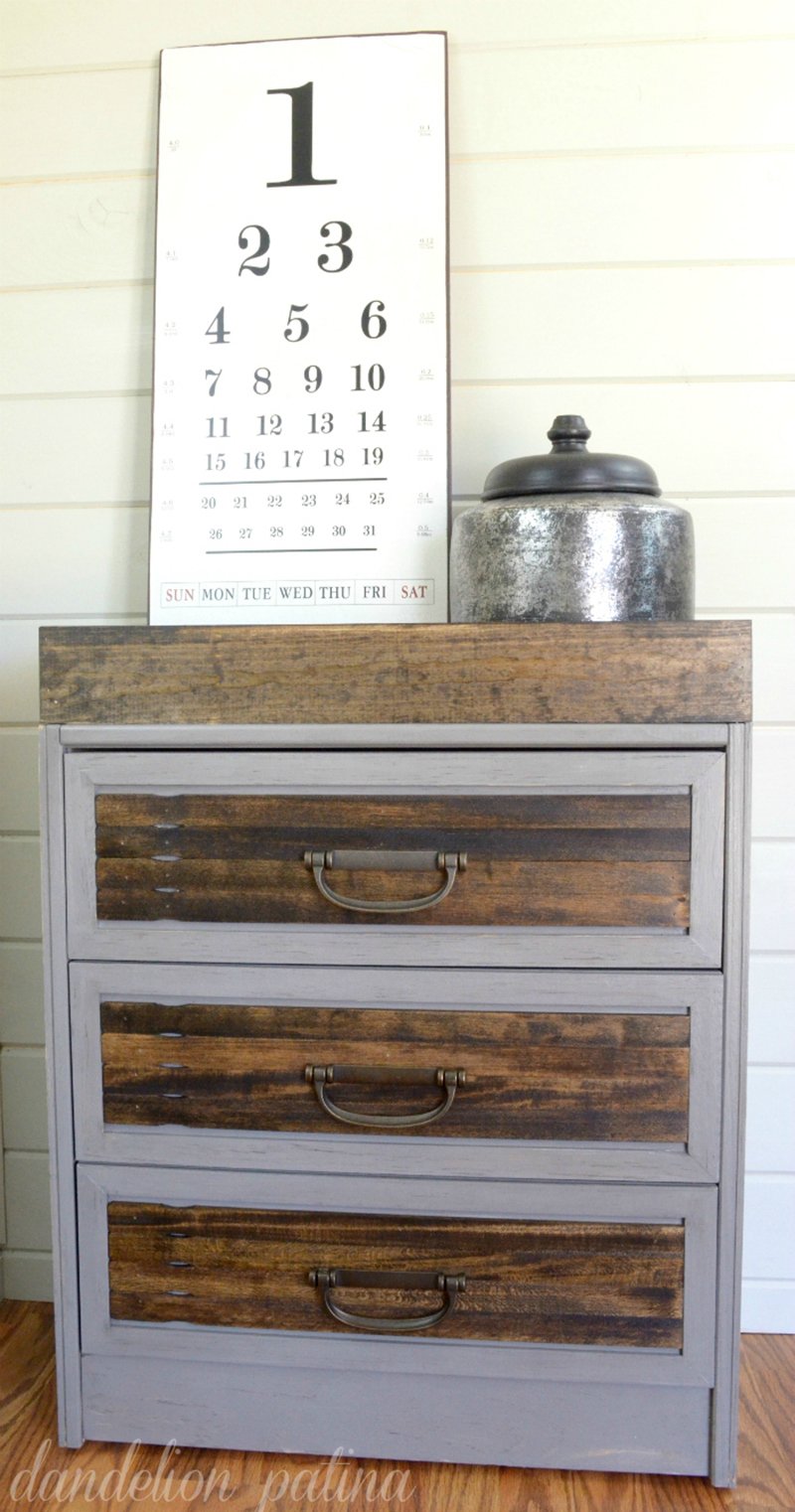 Another industrial-themed dresser with wooden facade. This also has a rustic appeal too despite the gray paint.
20. Industrial Side Table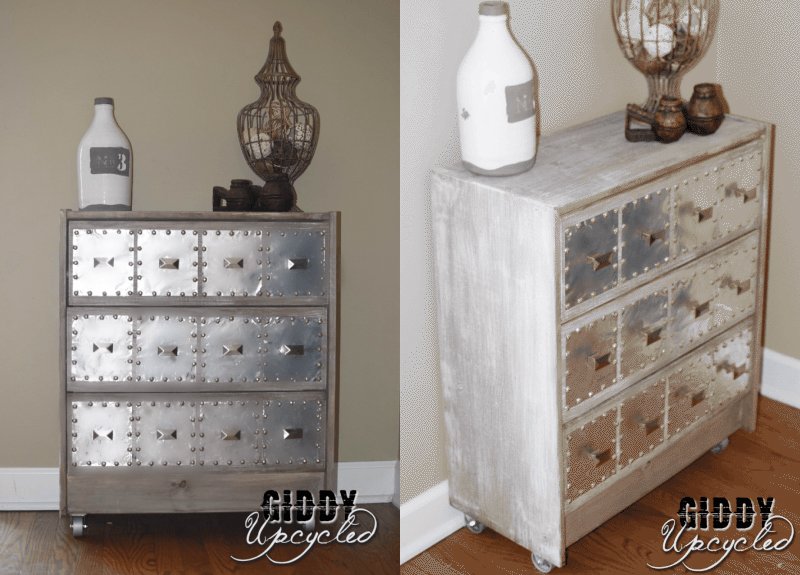 Like the previous one, this also has an industrial look using some metal and some studs. The other parts where white-washed.
21. Ikea Rast Dresser Hack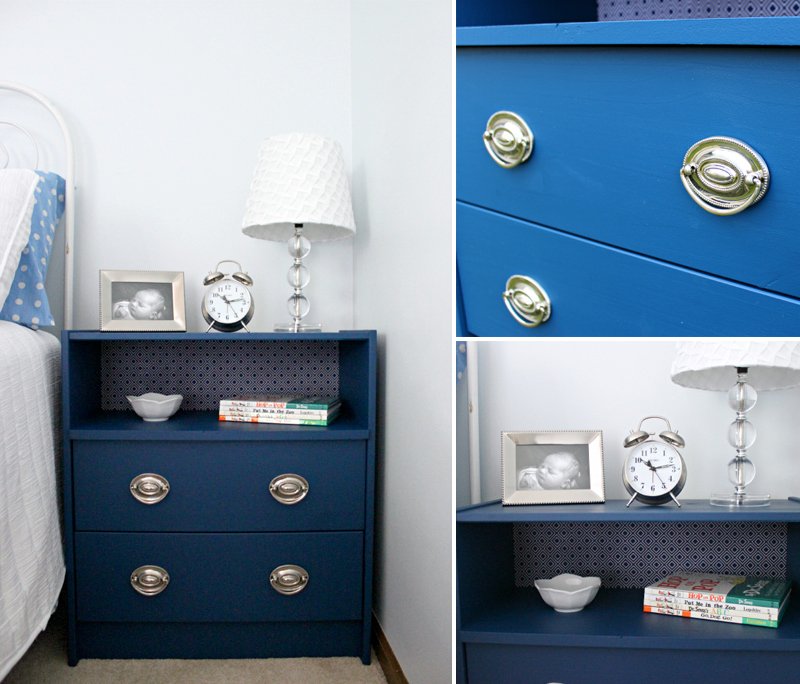 The upper drawer was removed and was turned into an open shelf. The wall was covered with wallpaper to give it some beautiful geometric appeal.
See? Only one dresser was transformed into 21 ways giving it an entirely new look! It sure is a matter of creativity. You can actually change the look of any furniture in any way you want. Even merely changing the hardware could already have a huge impact to the look of the furniture. Just be creative and you will get the kind of furniture you want. It is just amazing how one furniture can look differently depending on the style the homeowners wanted. Inspired? Go ahead and do that to an old furniture too!