Dine with a Bigger Group on the Wrap Extending Table
There are times that we have many guests in the house and we face that problem of where to let them dine because you have a small dining table. Well, you can have a buffet dinner, just let them get food from a table and let them sit even in your living room. But some wouldn't approve that idea. A long dining table would definitely be nice. What you actually need is a table with a leaf or an extending table would even be better just like this Wrap Extending Table.
Debra Folz Design Studio designed the Wrap Dining Table and the Wrap Coffee Table. Both of them use a "textile language of wrapped surfaces by overlapping wood grains in opposite directions". Instead of harsh extensions, a soft and sculptural silhouette is designed. This table doesn't need storage for the extension. It lengthens diagonally where the final output looks just like the original form. Here is a video of how the table works: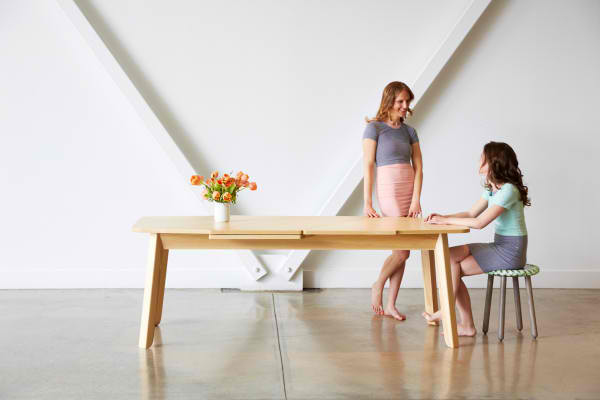 When you look at it, it appears like a simple table but it actually extends longer.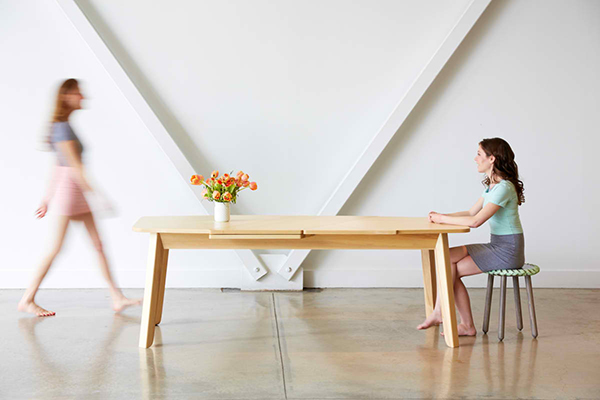 This dining table despite its simple form is very beautiful and neat.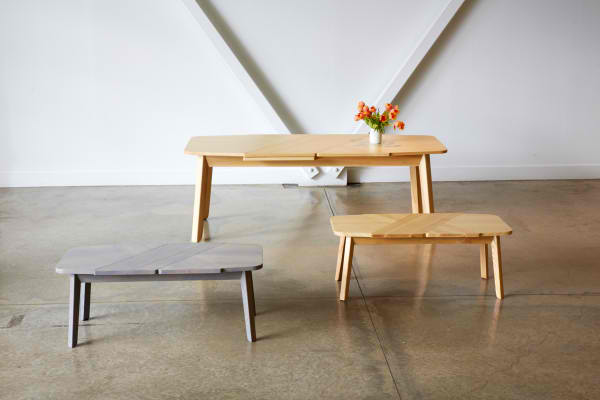 Aside from the dining table, there are also coffee tables that can be extended too.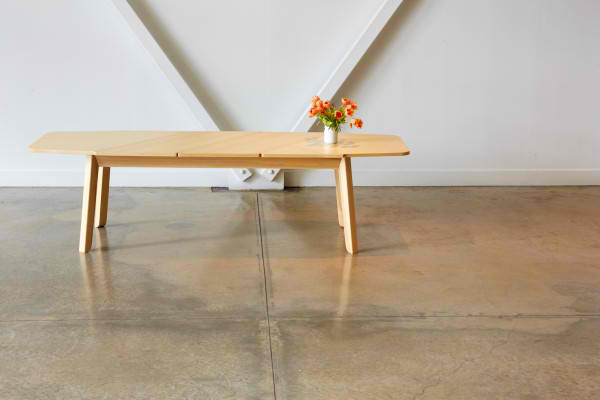 This is how the table looks like when extended. Still beautiful, right?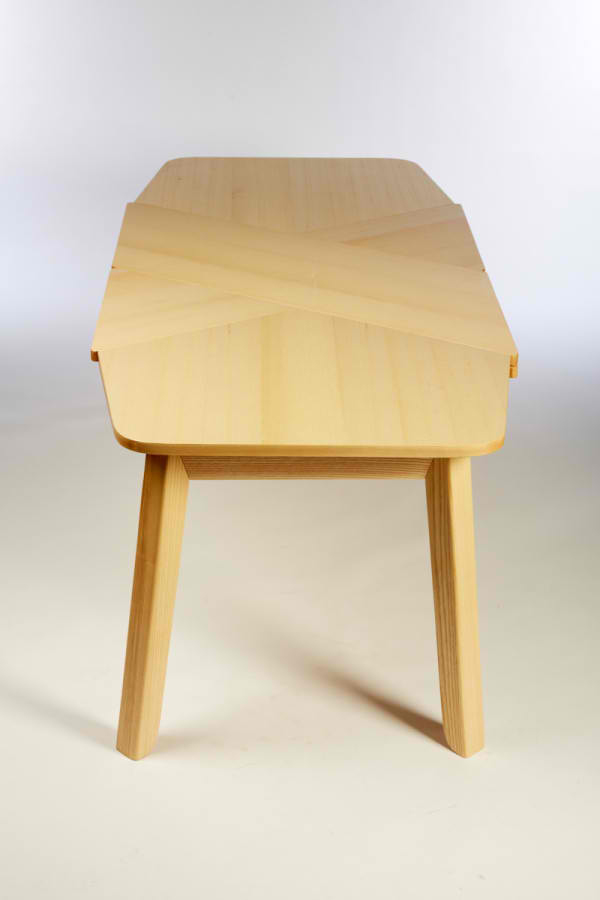 On the top, you can see how it extends through these diagonals.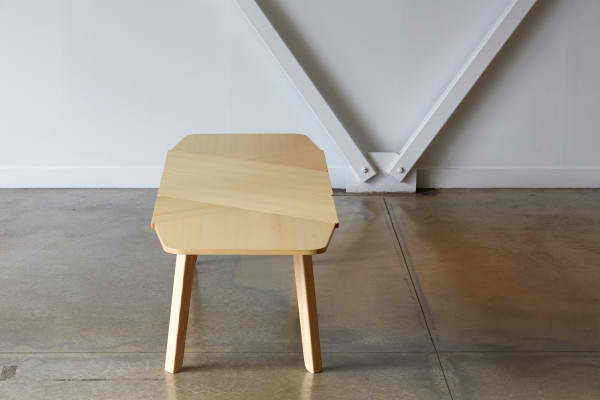 This is a table that we would all love to have for sure!
We would be thankful for Debra Folz Design Studio for designing a table like this. If we have this in our homes, we will no longer worry about a big group coming to dine in our house. Our guests will also be amazed of how the table actually extends when needed. This is a space-saver too because instead of having a very long table all the time, you have a regular sized table that can be transformed into something longer. What can you say about this table?