15 Stunning Round Dining Room Tables
Dining tables come in variety of types, from classic wood to modern glass. When it comes to size, buyers can choose from small circular tables meant to seat a few in an intimate setting, to large rectangular tables meant to seat 10 or more. Honestly, choosing the shape or size of the table you pick would primarily depend on how many users there are in your home.
The table is the focal point of any dining room. So, much thought and consideration goes into choosing the shape, design and size; even the material – like wood or glass, as we mentioned above. For today, we will be showing you 15 Stunning Round Dining Room Tables which is basically more in wooden designs since it is the favorite choice among homeowners. Without further ado, let's check them out!
Barry Private Residence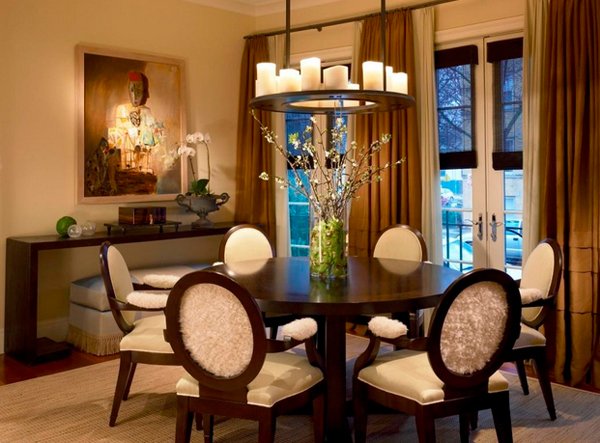 This city home has a traditional exterior design utilizing brick, limestone, and French doors with transoms on the first floor. The simple round table looks pretty because of the perfect dining chairs.
New York Traditional Dining Room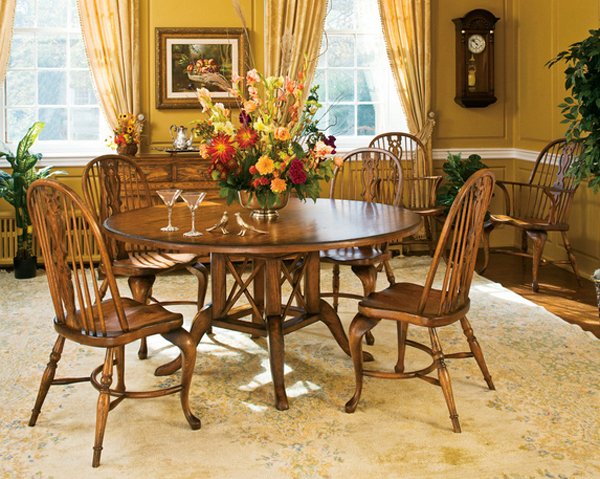 For those looking for quality wood furniture for the dining area, look no further than this Amish dining room furniture we have in this picture – very traditional and really pretty.
Brick Ranch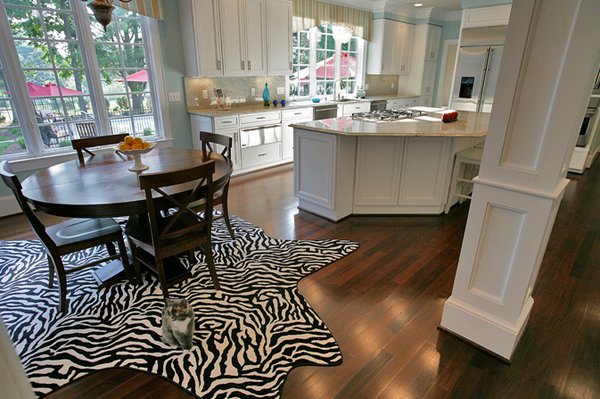 Dining room connected to the kitchen in a shingled Nantucket style remodelled house in Potomac, MD. The simple table and chairs are made more beautiful because of the lovely area rug.
Salthouse Lane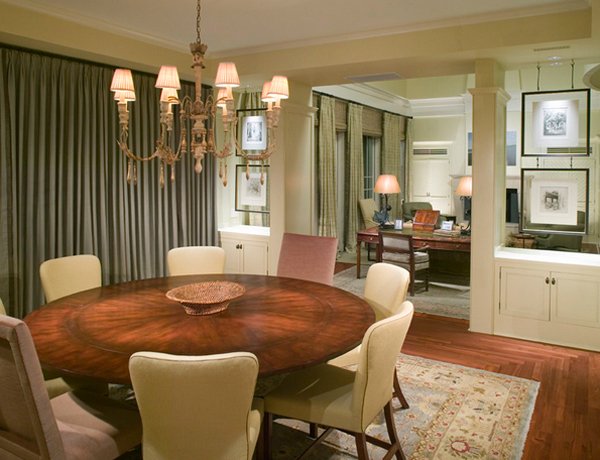 Consistent color palette. Even though these two rooms are separated by columns and a "beam," the consistent colors show they are connected. The pale taupe is elegant and soothing. But the consistency is carried out in more than just paint. Fabrics and wood tones used in the two spaces create a luxurious palette throughout.
Casual Chic Dining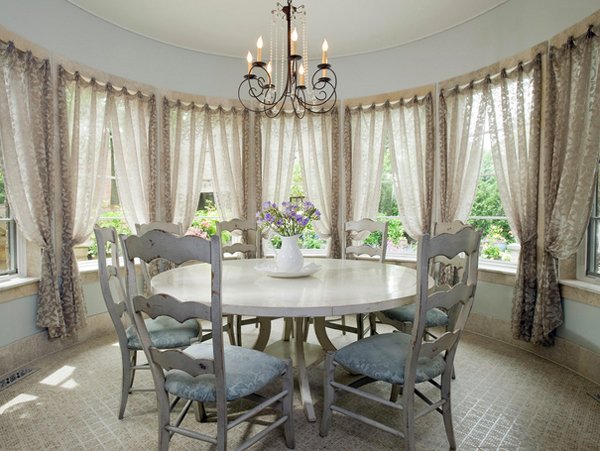 The homeowners wanted a large, luxurious space that was flexible for frequent entertaining and created a sense of intimacy. They also desired for it to feel like it had always been there and were willing to push the envelope on the design.
Stylish Dining Room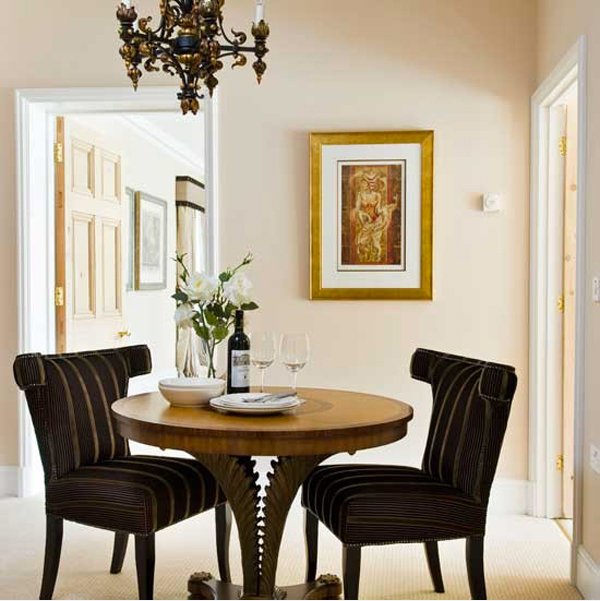 Pale walls and flooring allow the chairs to take centre stage, while an unusual round dining table is perfect for the small space.
Transitional Home in Wrigleyville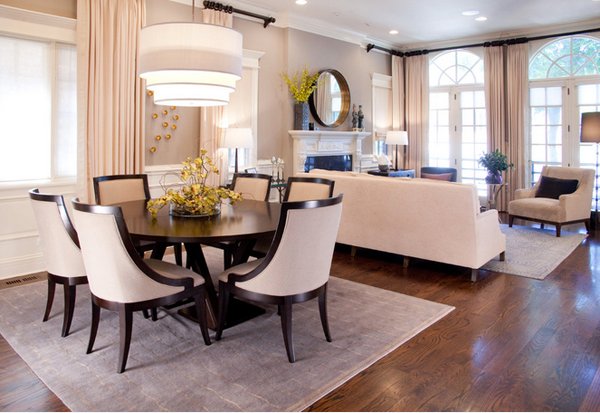 This dining area is quite huge, so picking a table of this size is quite okay. The stunning surround makes all the difference.
Modern Dining Room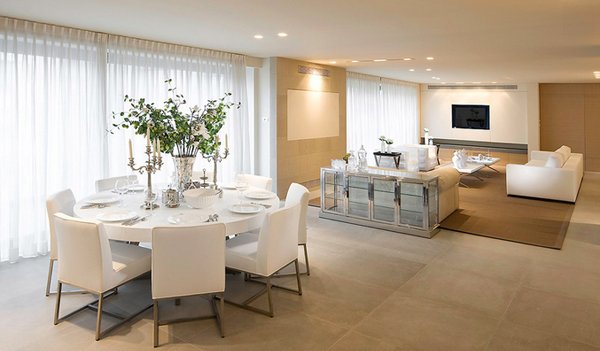 An all-white dining table and chairs set made this space incredibly stunning. One good thing about this round table is that it accommodates 8 people – especially for a larger family.
Mountain Cabin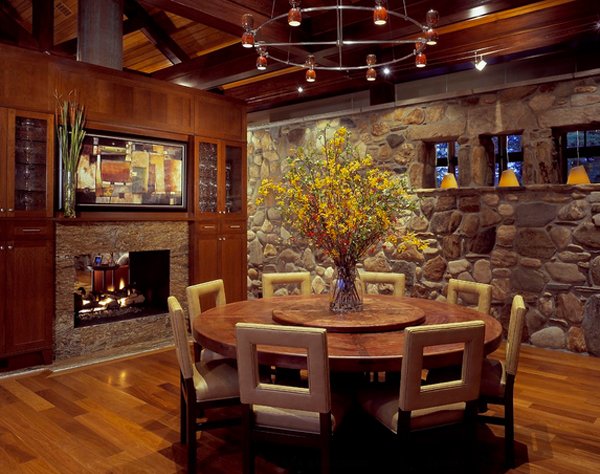 You can definitely see the wonderful craftsmanship seen in this old wood round dining table. The matchy dining chairs completed the look. The rustic look of this dining space is really homey and lovely.
Orchin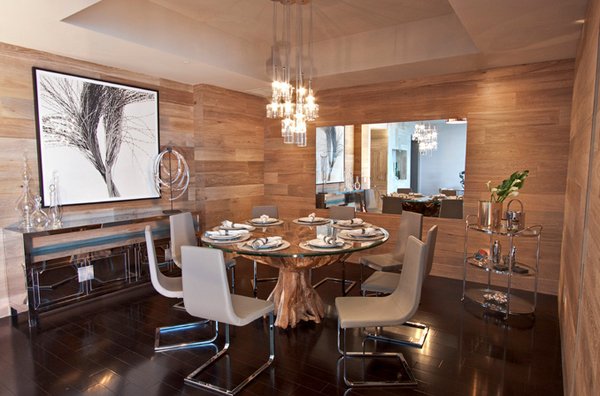 A classic black round dining table is complemented with white comfy chairs and is matched with a catchy center piece and simple pendant on top.
Pastel Blue Dining Room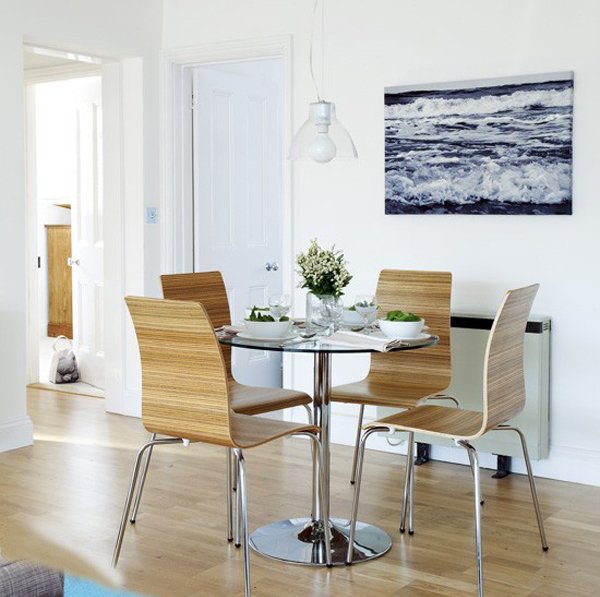 A round table is the perfect choice for a limited space. A 4-seater table set on the side of the room made this home a bit more lovely.
Presidio Heights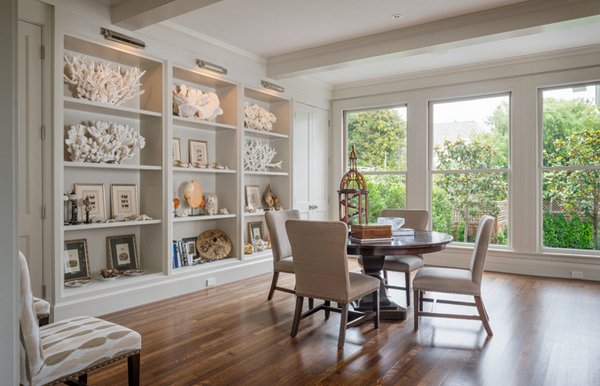 This dining set was personally owned by the homeowners and were not really from the designers, but the designers did a wonderful job in working around this lovely set. The interior decoration is fabulous!
Wainscott South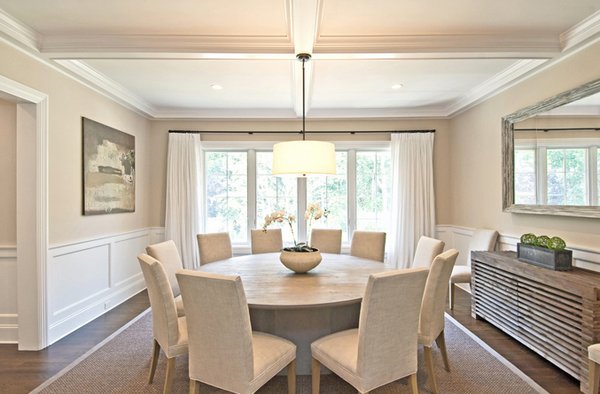 Past the powder room, into the handsome formal dining room with coffered ceiling and chunky mouldings. The heart and soul of your days will happen in the expansive kitchen, professionally equipped and bolstered by a butler's pantry leading to the dining room.
Wedderburn Estates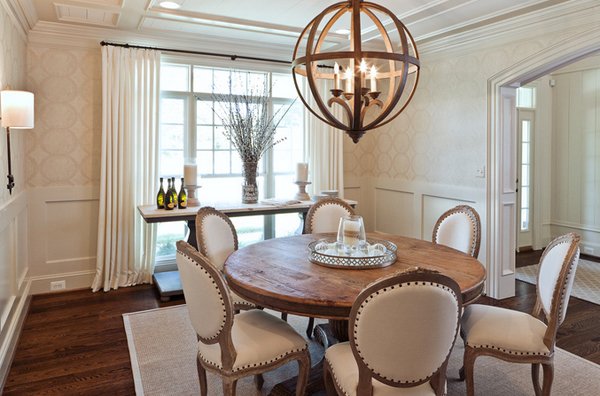 The battered-looking dining table sure super pretty. Although for this set, the table was separately bought from the chairs. This is a bit common nowadays though. This whole set up is sure lovely as anyone would love to have.
White Pine Canyon
This stunning table is ideal for a lazy Susan, just imagine standing up every time you have to pick something on the table away from the side you are actually seated in. Note the lovely red comfy chairs.
To sum it up, choosing the right size for your dining table depends on two major factors – the room size and the people to accommodate. Once you were able to solve that, you will have the perfect dining table for your dining room! Like what we mentioned on some of the photos above, the seating are just as important, but does not necessarily have to be in sets with the tables. We sure hope you liked the 15 Stunning Round Dining Room Tables and will go ahead and check the 15 Awesomely Adorned Vintage Dining Rooms for more inspiration and decor. Have fun!