15 Awesomely Adorned Vintage Dining Rooms
In today's article, we will be showing you photos of vintage-inspired dining rooms. We are sure that you've already seen the vintage-inspired interiors we have shown you in our previous articles. We all know about how they work and what usually is incorporated in a vintage-inspired project. We definitely love the feel of battered tables and chairs, wood all around, pretty decors and a great color palette.
The next 15 Awesomely Adorned Vintage Dining Rooms will surely take you by surprise – like how it really affect us. We are sure you have heard someone say that wine tastes more delish if it is aged. Well, in this case, this design maybe far from how modern day architecture and design is, but it still sure have what it takes to become an inspiration to anyone and a cherished memory for people who once and still loves the 1950's to the 1970's. Take a peek and enjoy!
Modern Baroque Dining Room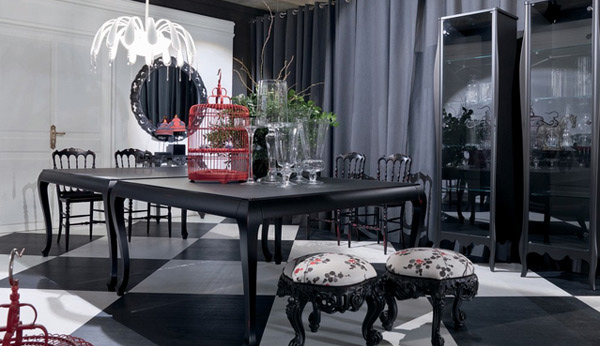 This is definitely one classic example of a Baroque dining room. Putting together this color palette is sure charming to look at.
Casual Chic Dining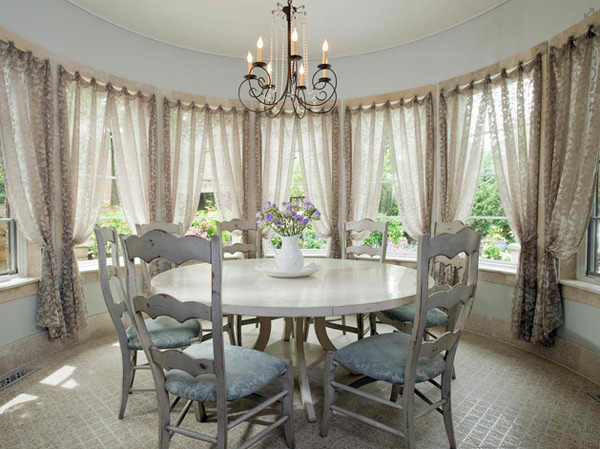 We love the battered look for this vintage chairs in this set. The area being circular added that chic touch and feel for this space.
French Dining Table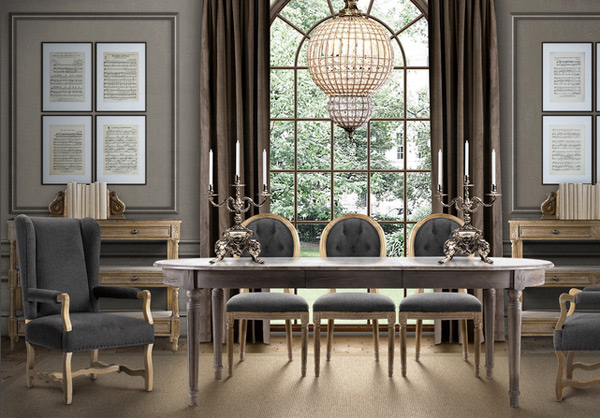 This classic set of furniture is something anyone would love to have in their home, that's for sure.
French Furniture Design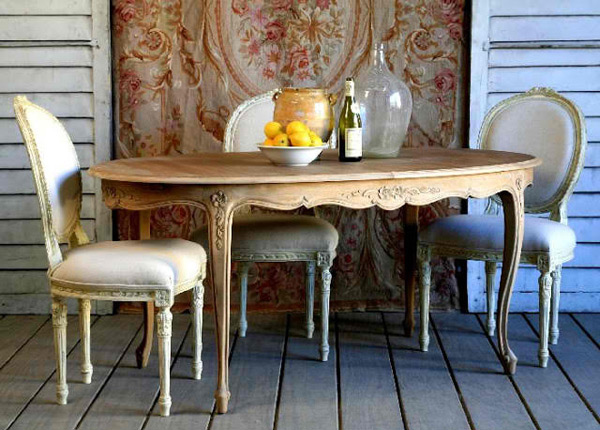 Being able to get hold of furniture as pretty as these is a challenge for collectors of vintage things. This set is definitely a beauty.
The Old Painted Cottage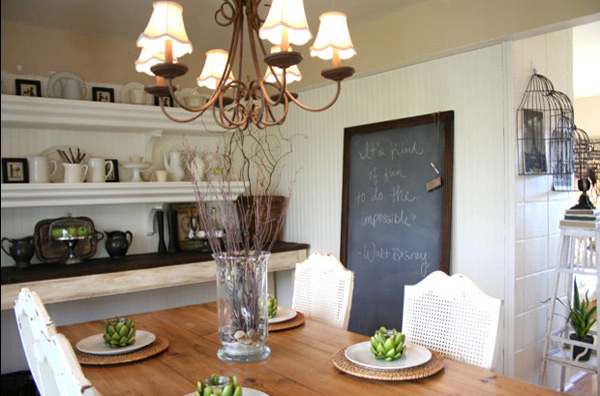 The beautiful things that you are seeing in this picture right now are things which are sold by The Old Painted Cottage. These sure are interesting pieces to collect.
Woodlawn Residence Dining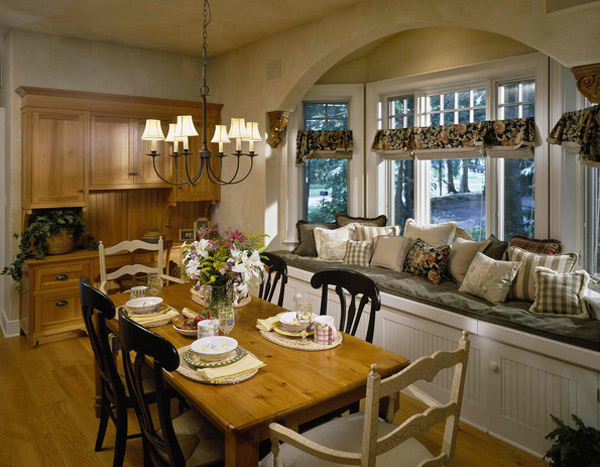 Don't you just love how this space may be small but every area of it was made sure to function – in style!
Arcadia Family Home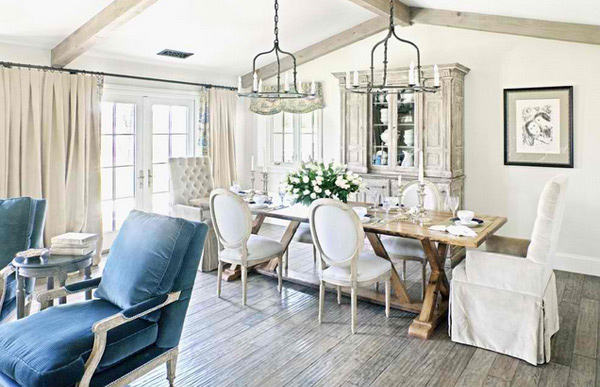 The use of neutral colors for this place gives it a more subtle feel of beauty in the simplest form! The furniture says a lot about the place too.
A Twist To A Traditional Dining Area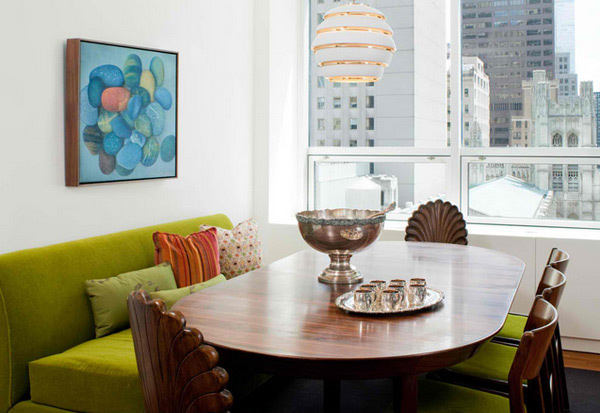 With this dining area, it is quite unique that the designers combined a sofa with the dining set. The color combo is really nice and warm to look at.
Avantgarde 2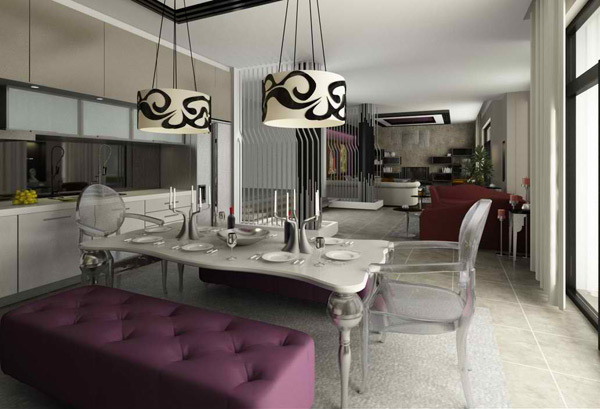 The beauty in this picture may be the furniture choices and that however modern they are, the vintage feel is always there.
Bayshores Drive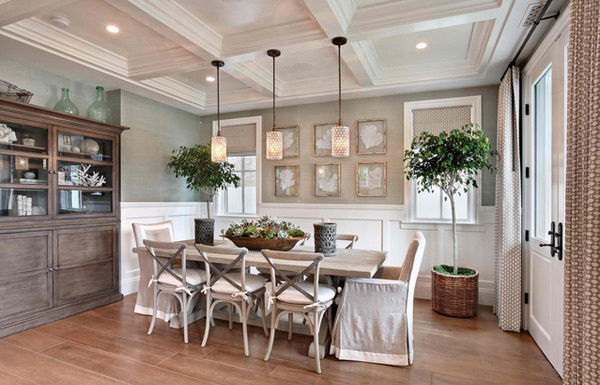 Beautiful chairs is usually key to a pretty dining set, in this case, the chairs are as fascinating as the space it is in. Simple, but really comfy.
Cortese Dining Room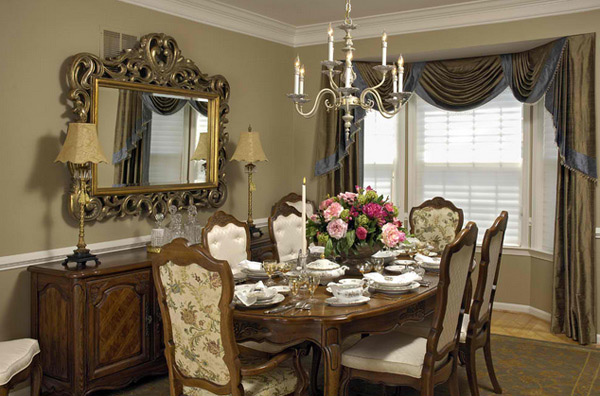 This is one classy dining room with great dining set and lovely decors – the mirror, the lamps and the chandelier.
Formal Dining & Butler's Pantry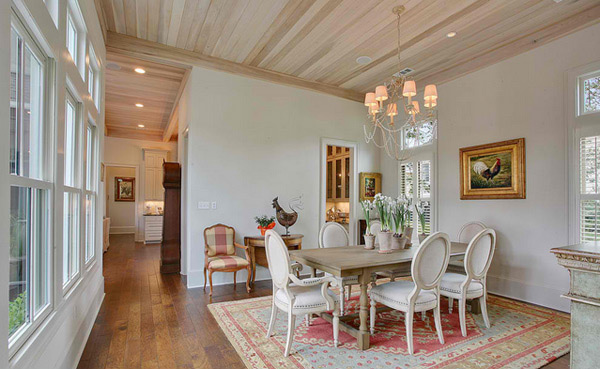 This room is full of vintage items. We really love the set we have here plus the house being made of wood – it is really pretty.
Sunnyside Road Residence Kitchen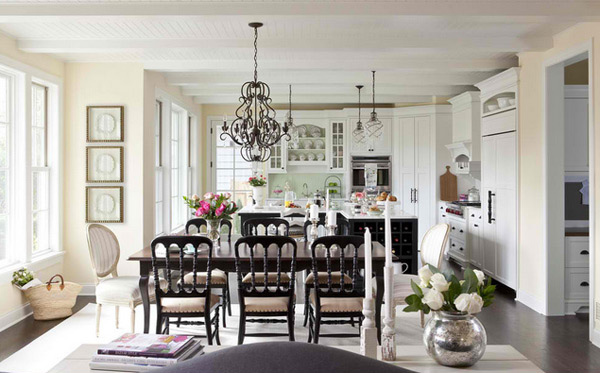 Fascinating detailing was made sure by the designers for this lovely kitchen and dining area. The dining set contrasts the neutral colors used for the walls, windows and cabinets and drawers.
Whimsical Chicago Traditional Dining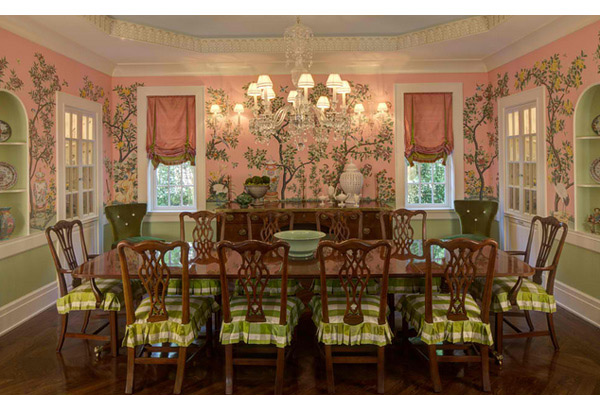 The name for this space is quite appealing, just as much as how the place is really cutesy, girly and full of detail which makes it real pretty.
Dining Room in Philadelphia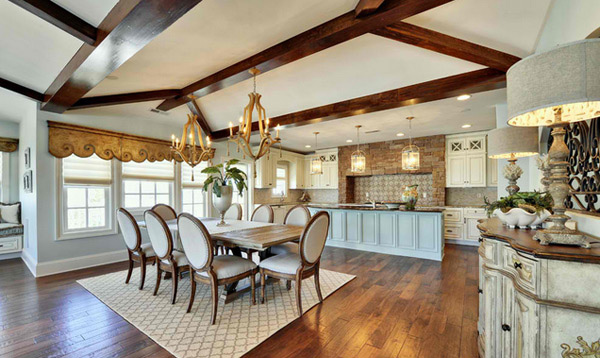 Modern living is lovely, but adding a little twirl on things makes one place more magical and full of meaning. Just like this space.
These interiors that we were able to showcase are mere representations of how homeowners and designers express their love for vintage things and design. We also have 15 Wonderfully Made Vintage Kitchen Designs and 15 Fabulous Vintage Living Room Ideas for you to get design inspiration. We hope that like us, you did love this entire edition of Vintage Interiors from Home Design Lover!