20 Different Pendant Shades for an Awesome Dining Area
I've talked in past how good it would be when you are equipped with lots of decorative items. That's why I always provide lots of preferences for you to use and apply into your home design. But there is this feeling that there are still a lot of things I need to share to you for a more efficient way of decorating. So again, I am here today to share with you another set of collections.
As I was doing this online surfing I have found out that pendant light comes with variety of elegant shades. Since they are very useful fixtures inside our homes I had to look for more pendant lights with beautiful shades. These shades serve a very good purpose for your pendant light. When it is enclosed around it can gives off a more compact light which makes your area more shiner and very well-lighted.
Since these lights are not only applicable to one area of your homes then don't be afraid – you can place it anywhere. Don't worry if you have already picked one before. You can add it on other areas too. Dining area is one of the most used areas inside your home so you need to lit it well. Pretty sure your meals would be highlighted above your tables. So here, I have collected a selection of pendant light that comes with beautiful shades. Check them out below. I know you'll love them!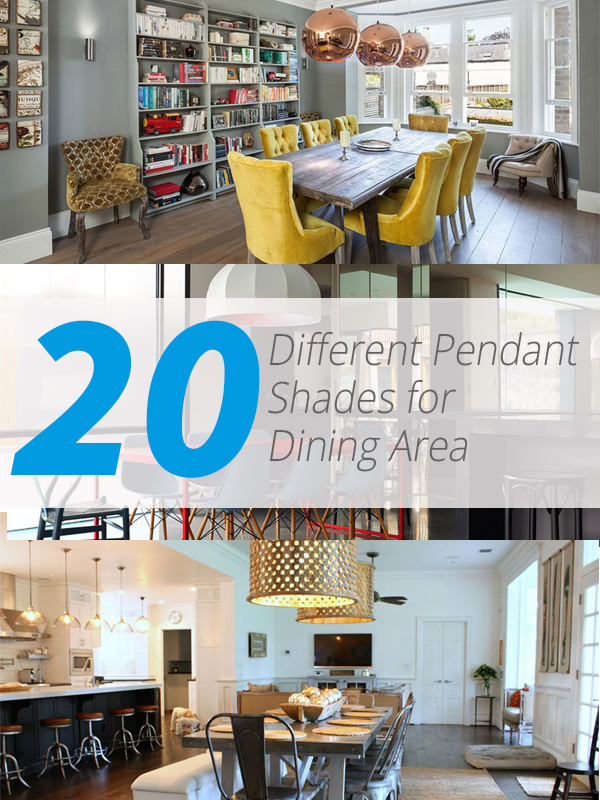 1. Pacific Heights Residence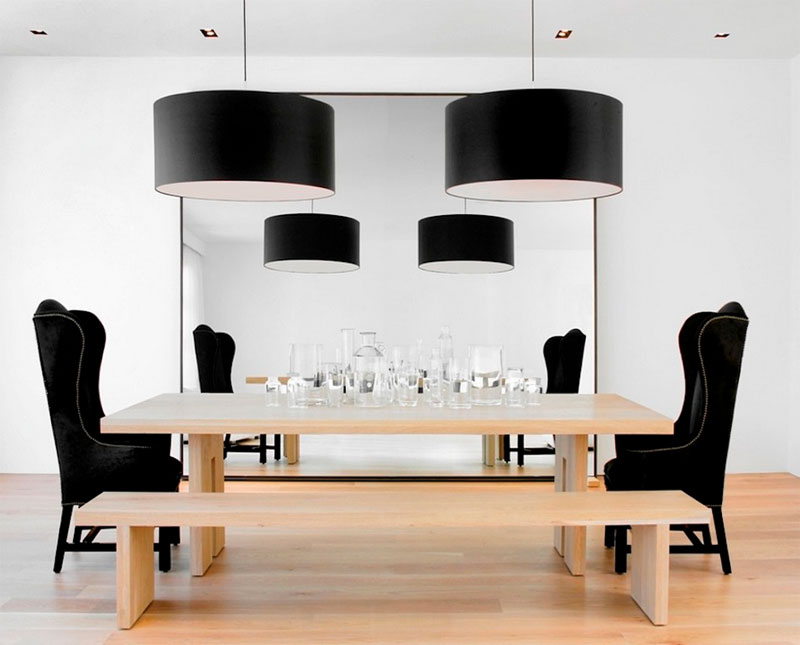 Mirrors can be very deceiving! But once applied inside your homes they furnish a big difference into your interior.
2. Whitey Lake House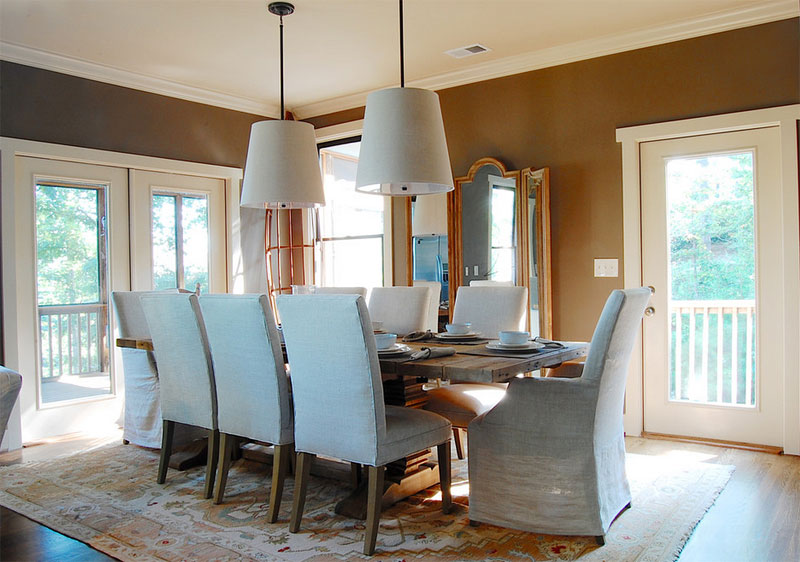 Usually, beach-style houses are decorated with white soft fabrics. Your interior would be consistent when you use the same color for the chair covers and pendant shade.
3. Southern CT Beach Home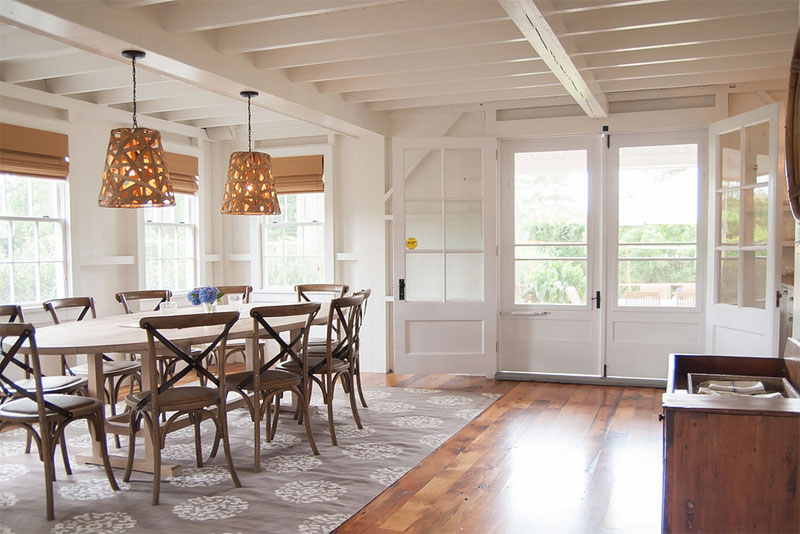 Choosing the ideal pendant light for your dining room must be based on the materials you already started using. The interior must have a well-coordinated design!
4. Trinity Hall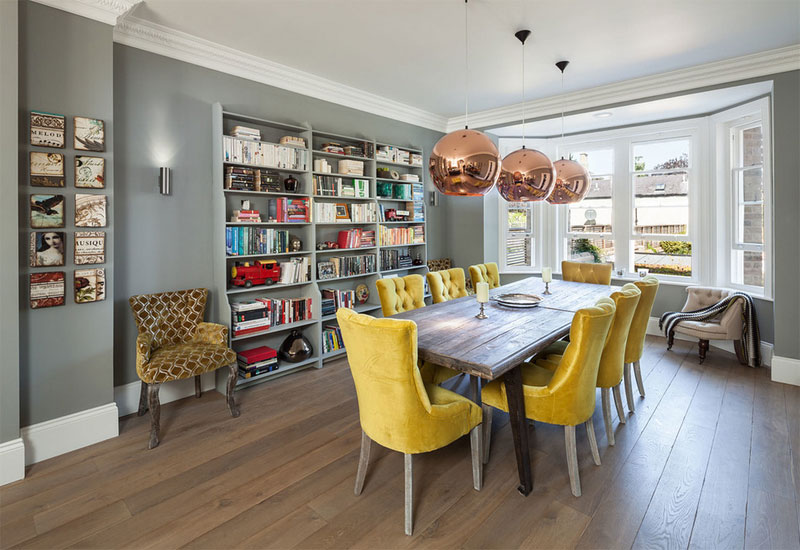 This copper pendant lighting looks grand on its own or can be hung alongside others in a pendant group.
5. East Van House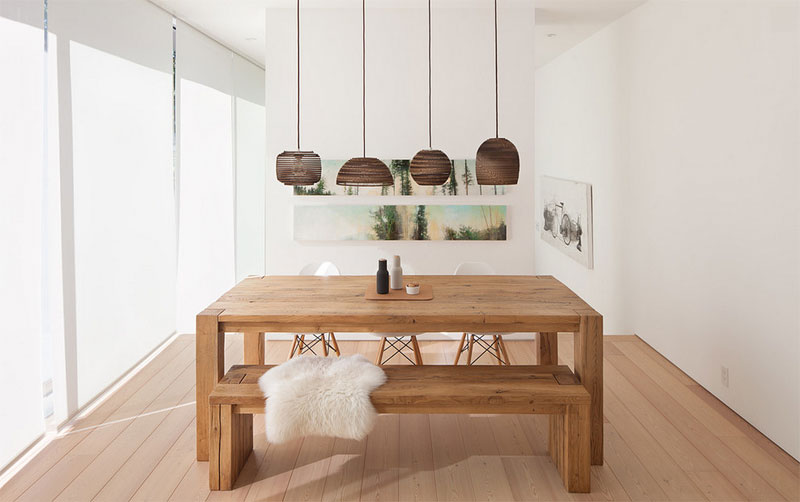 It looks very unique and more attractive when you incorporate decorative stuff with varying styles, shapes and sizes.
6. Dining Room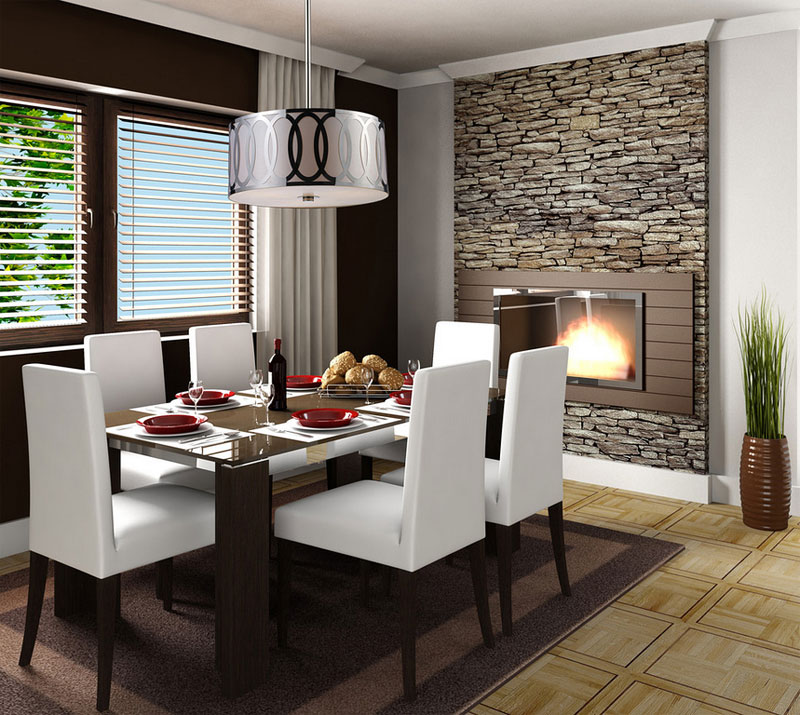 A single drum pendant shade can be enough to lighten up your dining table. Especially when it's big and you have a small dining table.
7. We Got Lites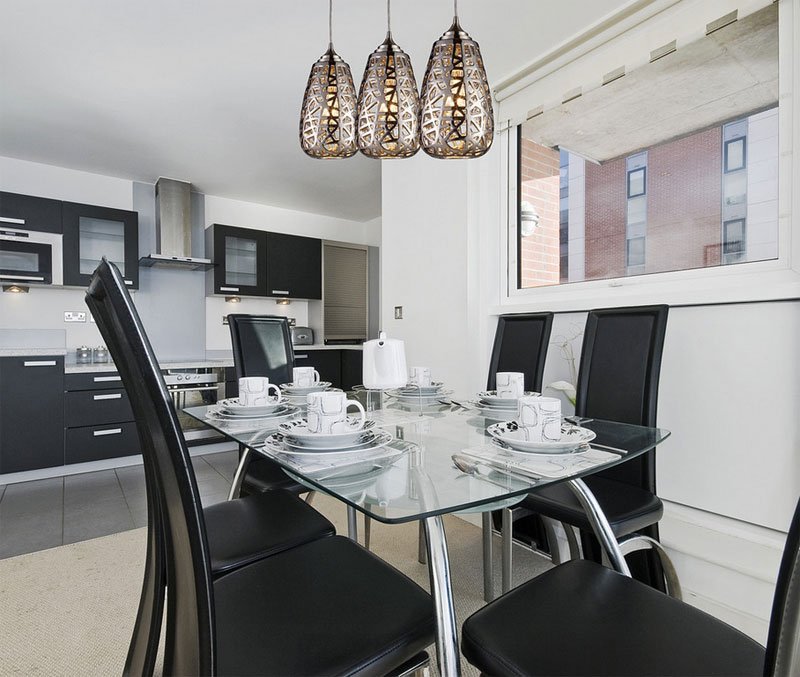 The Kinetic pendant features a complex woven model of chrome plated ceramic, offering eminent form and function.
8. House Extension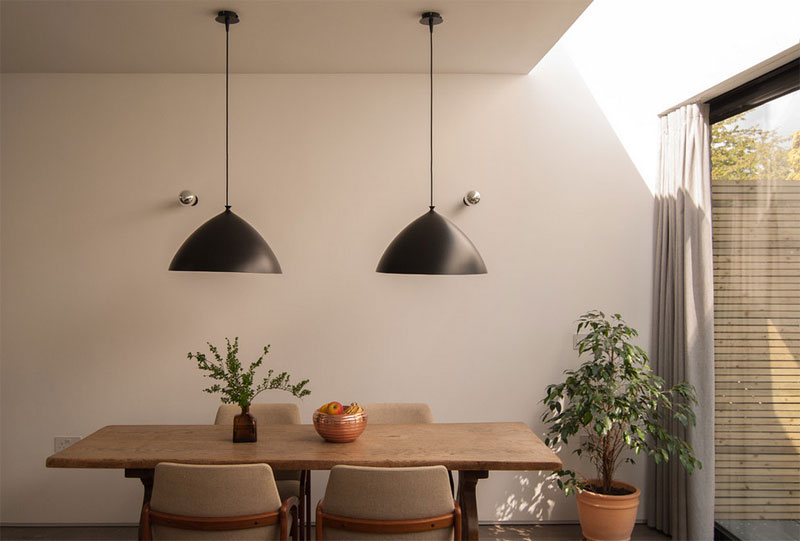 This type of pendant light with a short height is ideal for dining areas with low ceilings. But of course this can go anywhere inside your homes that creates ambient light.
9. Ranch Re-dressing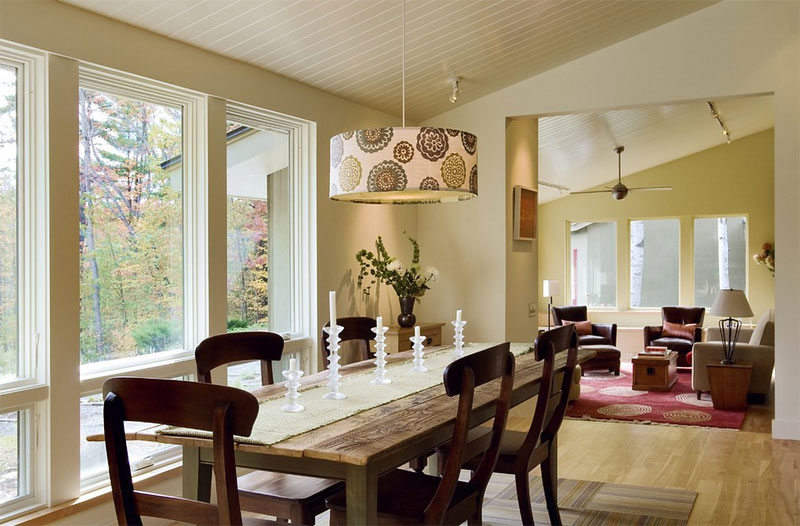 Another element worth noting in this room is the drum shade pendant light. Using a favorite lampshade with a simple kit is a stylish and inexpensive way to replace a tired or generic fixture.
10. Darien Renovation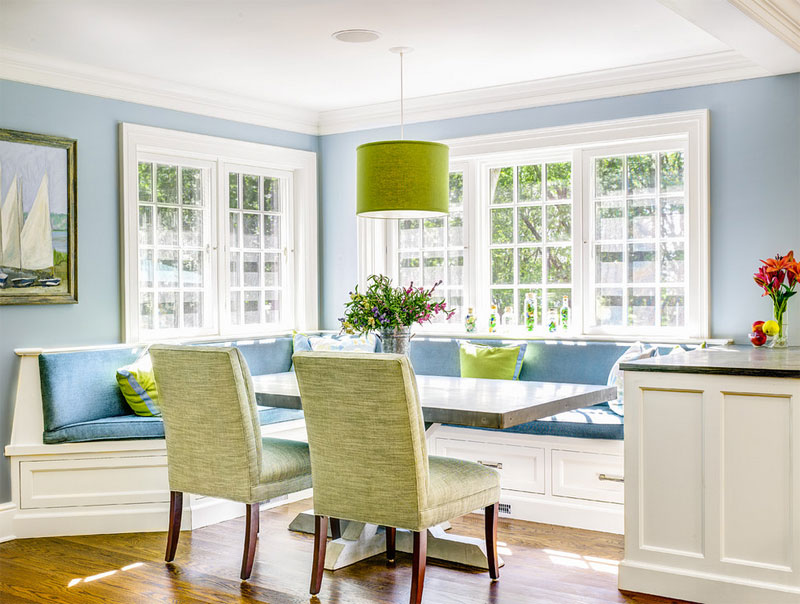 Look at this! This is what I mean about having a well-coordinated design. It looks very organized and harmonized.
11. St. Ives, Cornwall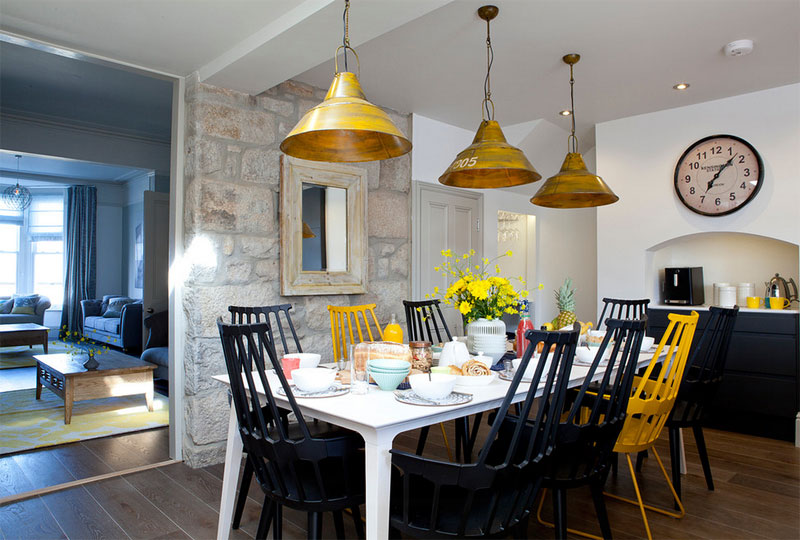 Talking about balancing the colors; make sure that you know how to balance your interior design. It's like using the same shades for some chairs and pendant light.
12. Contemporary Dining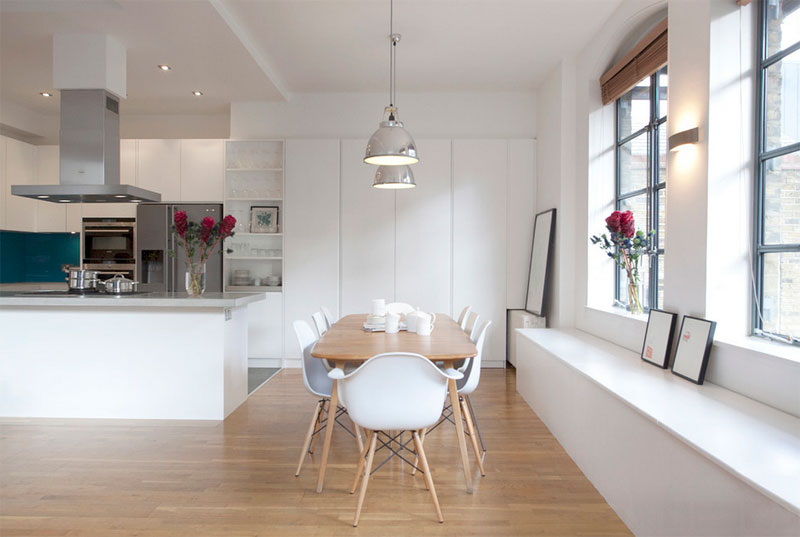 Aluminum is a perfect accent piece on areas of your homes where majority of its color is white. It makes the area shine effortlessly.
13. Toorak Residence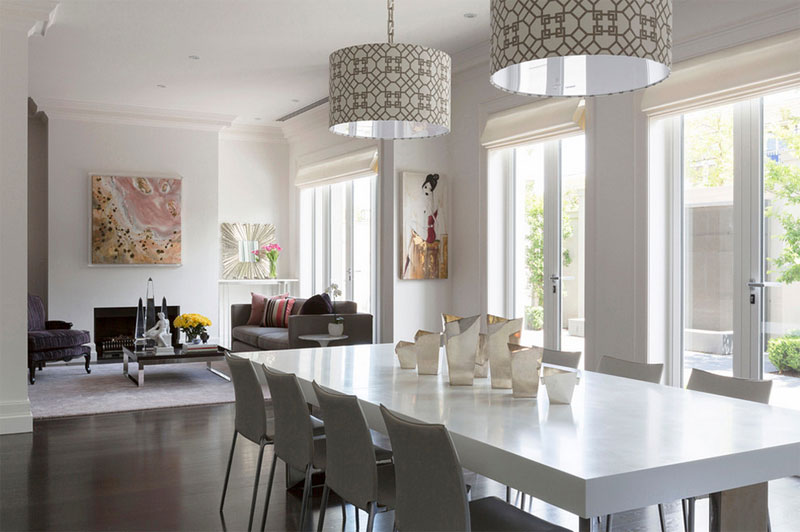 When you decide to have a plain design and color for your interior it can then be enhanced by accenting it with pendant lights that have printed shades.
14. Mill Valley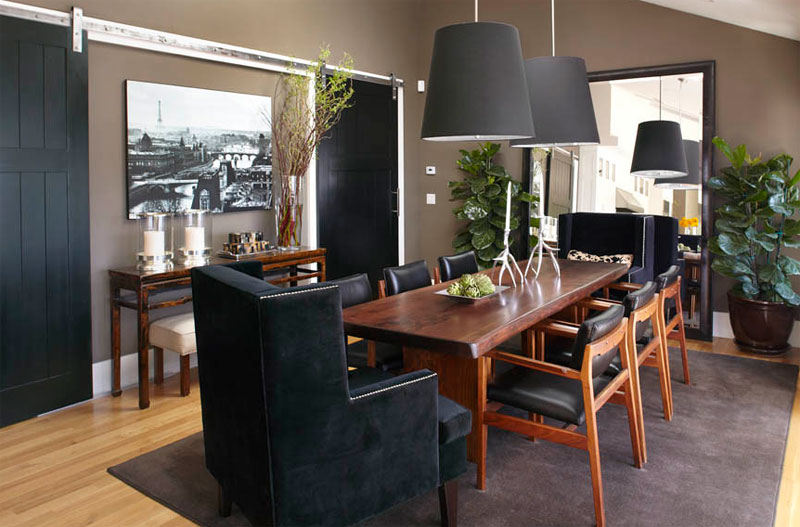 This dining area looks very elegant and well-designed. There is a unified color among doors, chairs, and pendant lights. That's how it must be.
15. House 563
Two pendant lights would be better that one. This would lighten up your dining table effectively and amazingly.
16. Baylor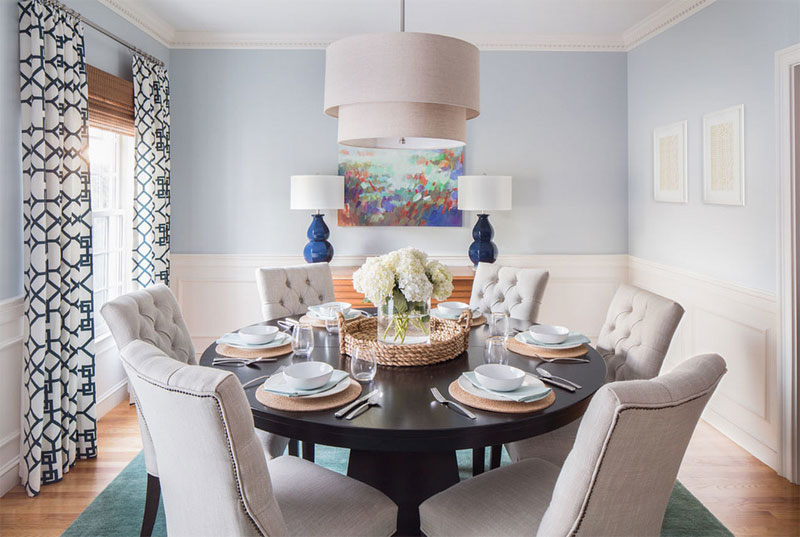 Round dining table is at its greatest shape when paired with a round pendant light. Your dining area would look undeniable extraordinary when designed this way.
17. Dining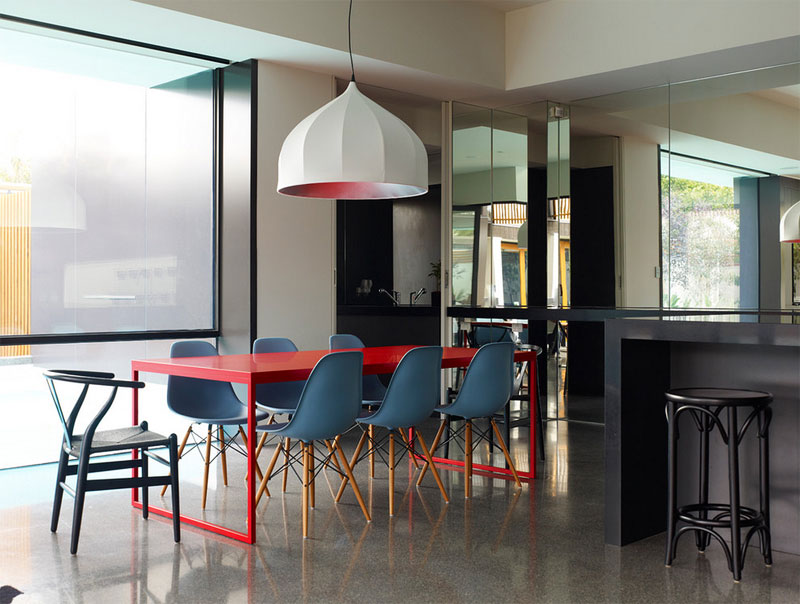 Using bold and daring color can imply a strong impact into your interior. To have a sense of balance it would best to add a piece of decor (pendant light) with a lighter shade to soften the intensity of your decoration.
18. Bayshores Drive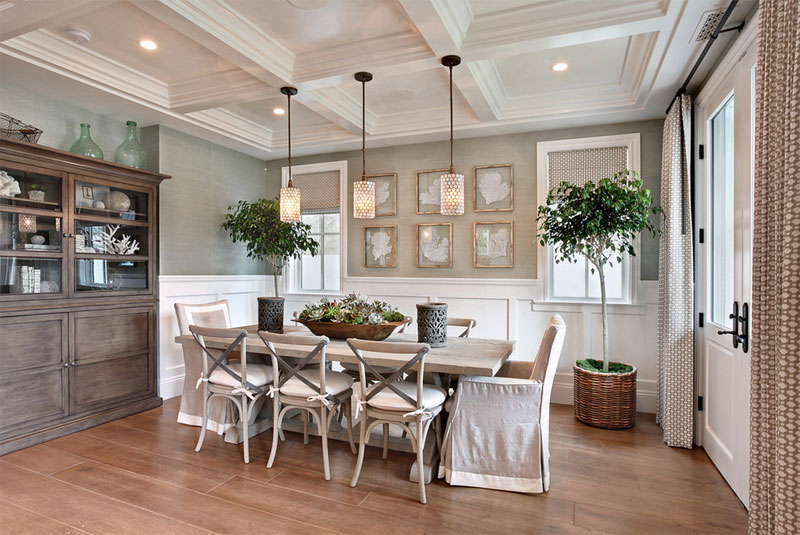 This pendant light looks very elegant. Its shade is made from Capiz shell which is effective in enclosing the light and giving out an elegant decor.
19. Ryan Residence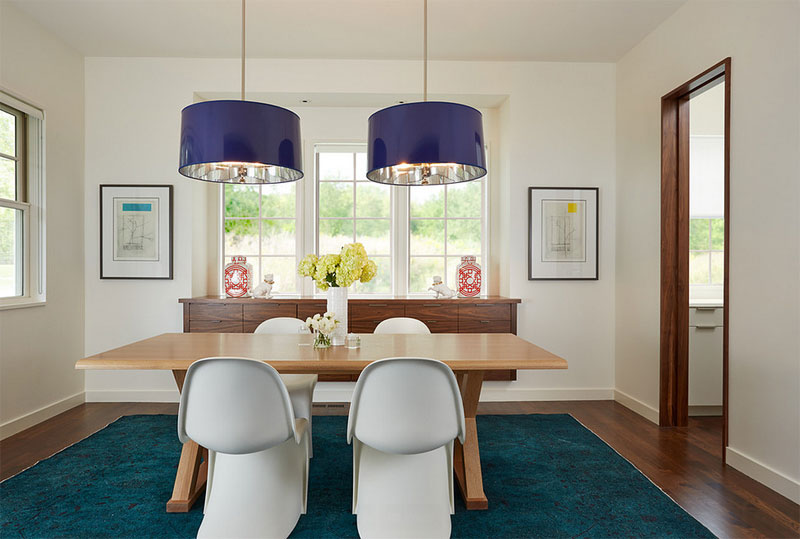 Don't be afraid to incorporate decor that has a strong playful geometric element. This can enhance the beauty of your simple design making it look attractive.
20. Clovelly Residence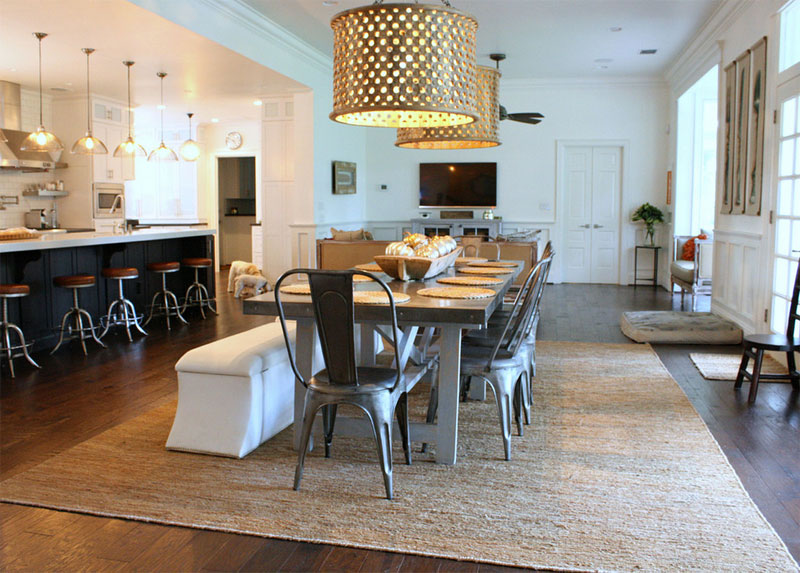 Industrial-style home are usually designed with metal elements. You are just lucky enough to find a metal shade pendant light that would perfectly complete your design.
I hope this was a great help for you! You may feel confused at this moment because you are loaded with lots of choices. But believe me it is more fun and enjoyable; especially when you can decide it for your own. So which pendant light is your favorite? Share your views below!