15 Modern and Stylish Pendant Light Designs
These days, a lot of interior designers and home owners prefer to use pendant lighting fixtures for homes. There are many advantages in using this kind of lighting design, one of which is that pendant lighting are stylish and the designs come from the owner's preference and taste or the one that would match the interior design. They are also less expensive than grand chandeliers and have a wider variety of designs. They are also very stylish while providing greater illumination than floor lamps since they are hanged on a ceiling.
For this next article, we are featuring 20 Modern and Stylish Pendant Light Design Idea. They vary from a wide variety of designs that would surely fit your need and taste. You can also mix and match them to add a playful and fun feel to your interior. So, check these out and enjoy!
Modern Pendant Lighting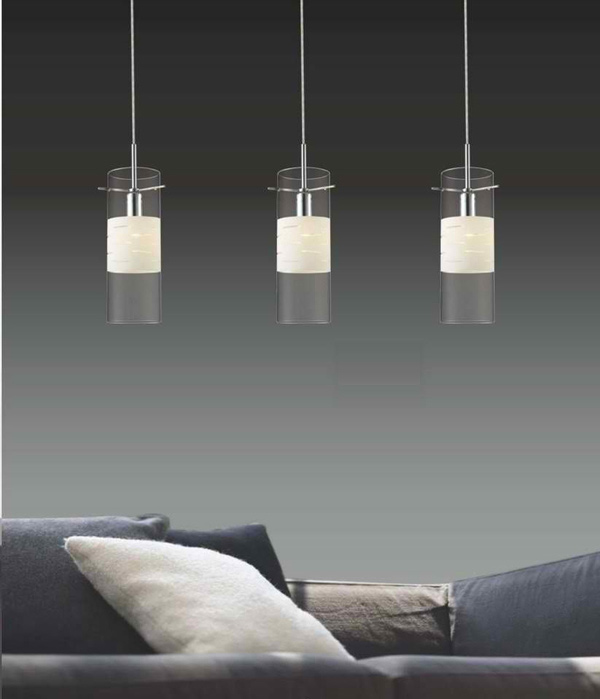 This modern pendant light is simply elegant, with iron chrome finish and white clear glass that is eye-catching, and will certainly be glorious in a living room.
Industrial Pendant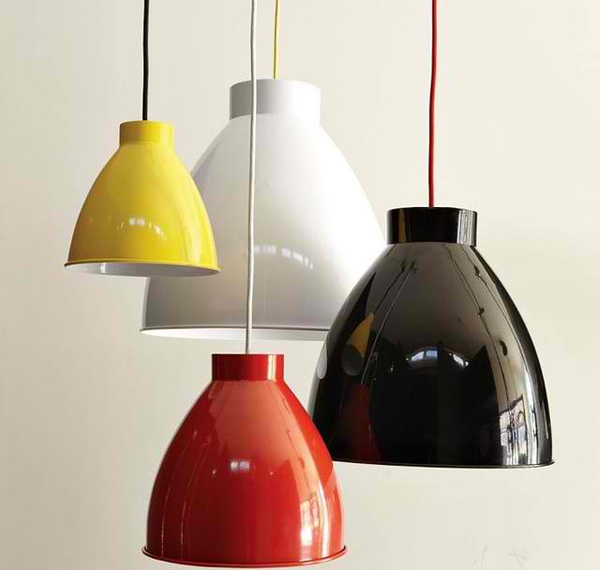 A simple and minimal modern pedant light that is customizable that will fit your style and interior needs, the vibrant colors makes it even more attractive.
Possini Euro 24" Wide Modern Chrome Pendant Light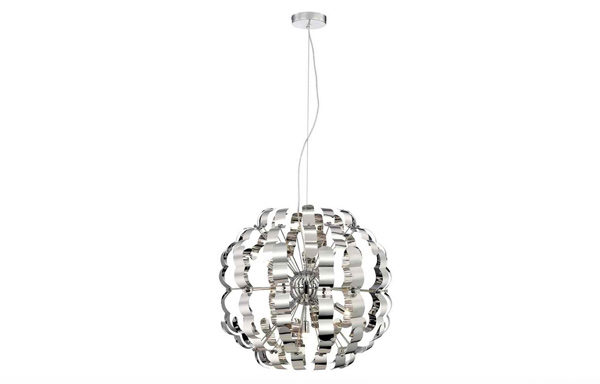 An elegant and intricately designed spherical modern pendant made of scalloped strips of metal to create this beautifully designed lighting and would perfectly fit any room in your home.
The Marionette Lamp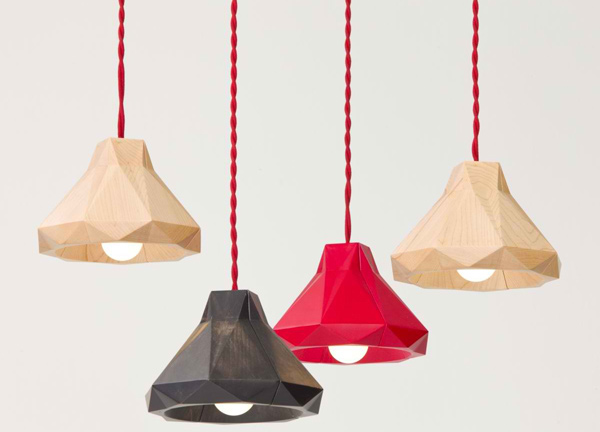 A unique idea for a modern pendant light is this Marionette Lamp designed by Objeti. The effect of the lamp is achieved by morphing complex and simple shapes, creating this one of a kind geometric effect, and come in three standard colors, natural, red, and black.
Black Glass Pendant Lighting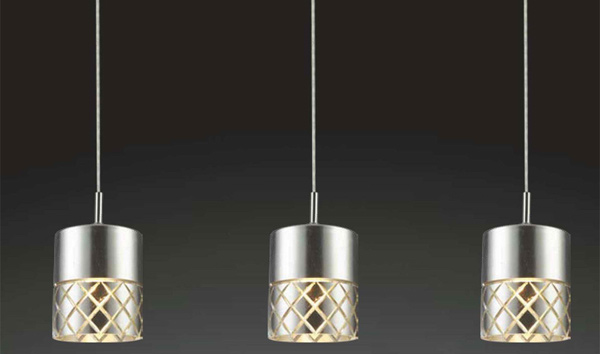 This simple, yet another unique modern pendant light idea is great for a light-colored room since black glass is utilized that might dim the look of the room a bit, but still manages to give a cool glow to any interior.
Cilandro Pendants Lighting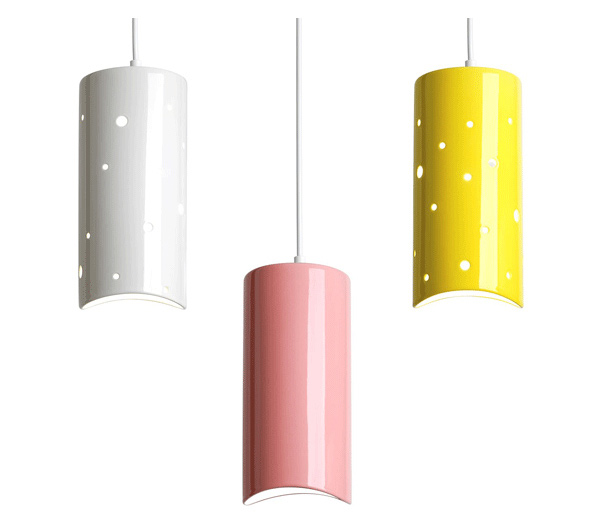 These colorful modern light pendant designs are simple yet attractive with its playful colors and sleek look. They are designed by J Schatz Wonder.
Stalasso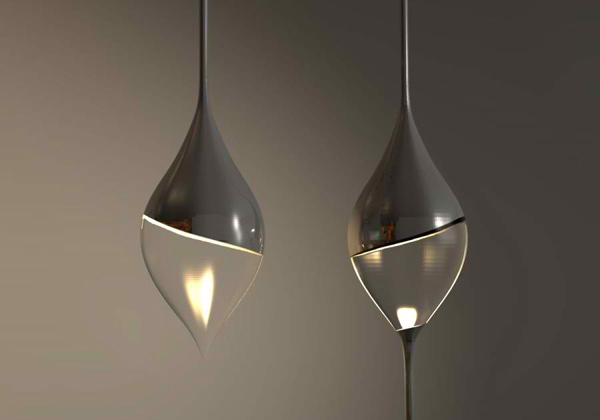 A simple yet elegant design that is sleek, inspired by sculptural form of seedpods. The shade is made of 100% renewable plantation of Pine plywood. It also creates beautiful diffused light and shadows for added effects on the lighting.
Pendant Lighting Australia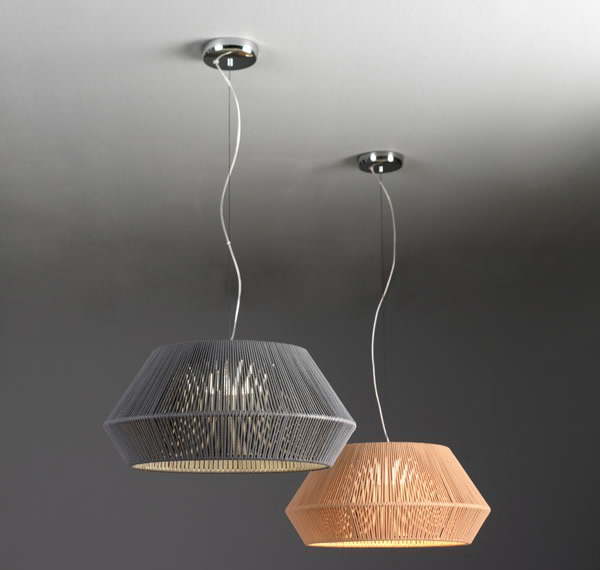 This modern pendant light has a unique yet simple design that has woven cord pendant in beige and grey color that would perfectly fit a living room to add character.
Louis Poulsen Aeros Pendant Lamp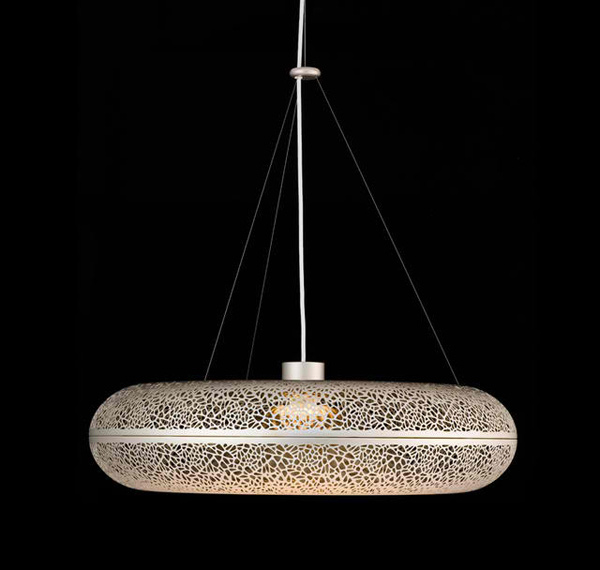 This elegant and modern pendant lamp is appealing and intricately designed. The reflector design is based on the organic Fibonacci pattern and creates appealing light distribution and decorative effects on the fixtures that is very attractive and gives a romantic feel to a room.
Boda 3 Light Pendant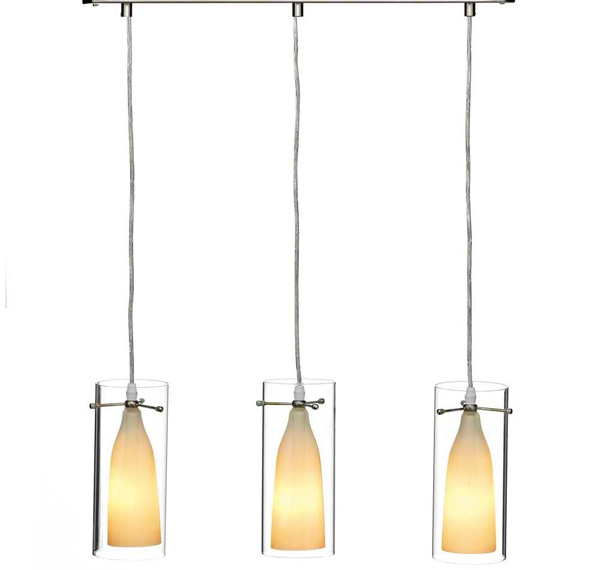 Another unique modern pendant light that is simple yet elegant, the bulbs used is a candle bulb that fits the bottle-shaped inner glass shade.
Sophisticated Crown Pendant Lamps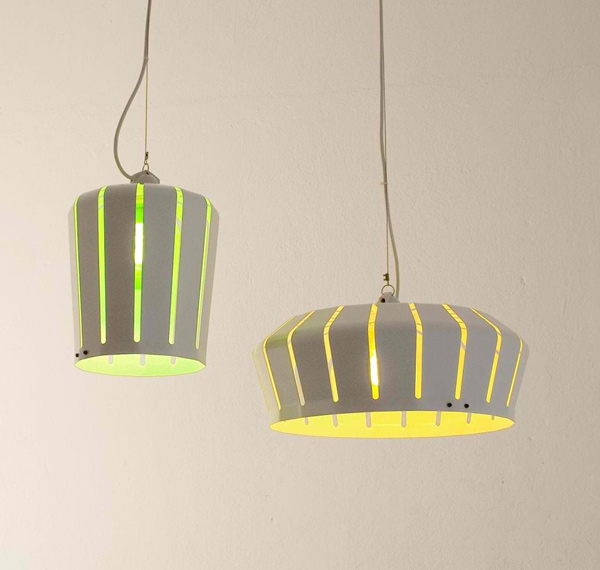 This sophisticated modern pendant lamp is not just simple, but uniquely attractive as well. The play of color of the interior has an added filter that lets the light inside the lamp shine in color for added attraction and elegance.
Modern Lighting Rut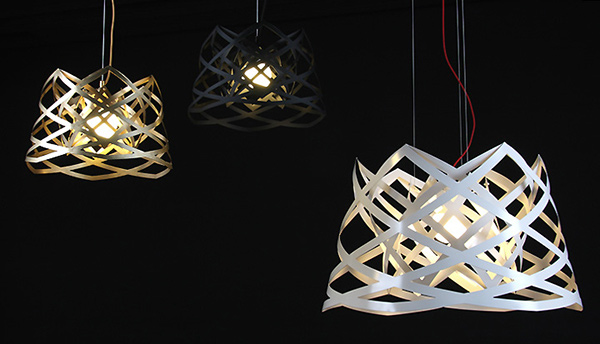 This modern pendant idea is an exclusive yet simple and elegant design made by a Spanish Company, Lujan+Sicilia that would surely add an appeal to any room.
Design Polyamide Pendant Lamp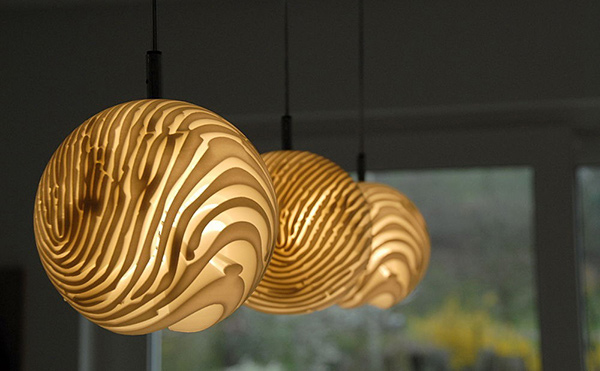 A detailed and intricate design that is inspired by the pattern of the designer's fingerprint that is simply stunning and intriguing. A simple yet great idea for pendant lamp designs.
LC Shutters Pendant Light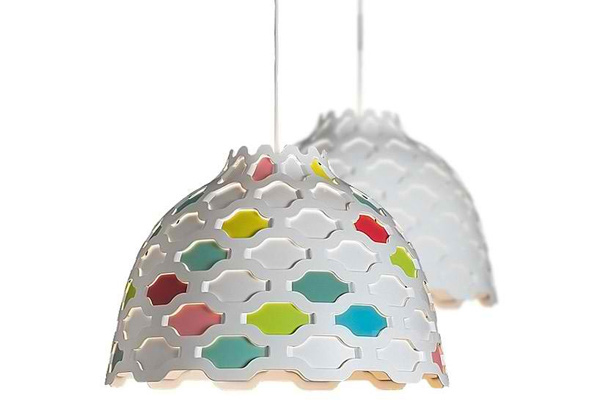 This modern pendant light design is simple yet elegant. The added color on the exterior patterns adds beauty and a playful look to the design.
Piedmont Perfect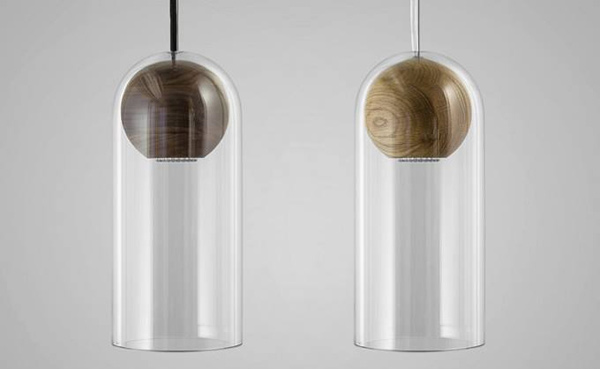 A unique and minimalist modern pendant light design with eye-catching detailing that adds a unique and elegant twist to the design.
As you might have observed above, pendant lights are uniquely and intricately designed. They are not just simple but they add glamour and elegance to an interior. They are also durable because they are often made from high-grade plastic or glass materials that last long which is not susceptible to breakage like those used in chandeliers. Most importantly, they are practical since they are easy to clean and reach since they often hang low to provide direct lighting.