22 Surprising Home Items to Make Using Cement
Be creative with cement and make interesting home items!
We know that cement is used in building sturdy homes and structures. It is used in constructing tall buildings as well as bridges and roads. But aside from that, it can also be used in making some home decors and items that we can utilize. The good thing about cement is that it is sturdy and it can be used in making in different items of various shapes and forms. That is why it is one favorite material that even DIYers love to use.
If you currently have cement in the house, you can stop keeping that and make use of it in making coasters, stools, and many others. Yes, it isn't just used to fill in walls and in making houses. It can also be used in creative items that we can utilize for the home. Hence, we have gathered some DIY ideas that you can try using cement. For sure, after seeing what you can make with cement, you will be excited to work on these on your own. Scroll down and take a look at some awesome ideas for you!
1. DIY Marble Cement Coasters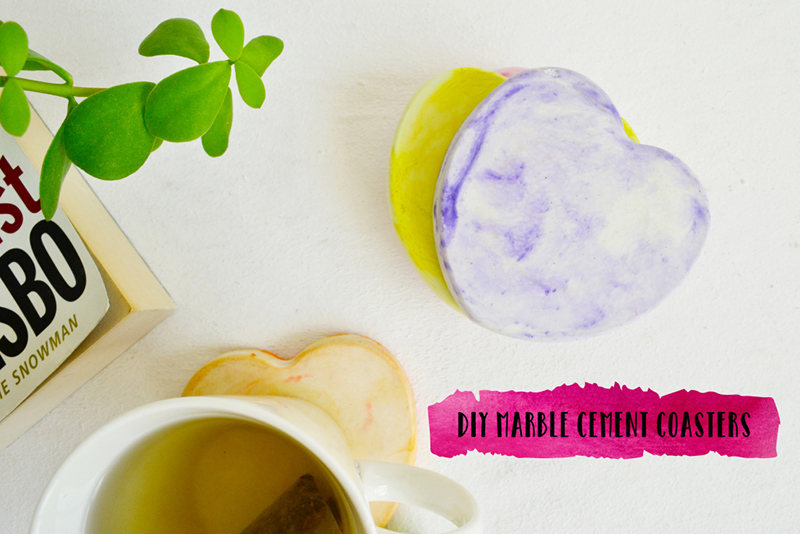 Aside from using mold, stir some colors into a cement mixture to create various shapes and forms for your cement coaster.
2. DIY Concrete Letter Candlestick Holders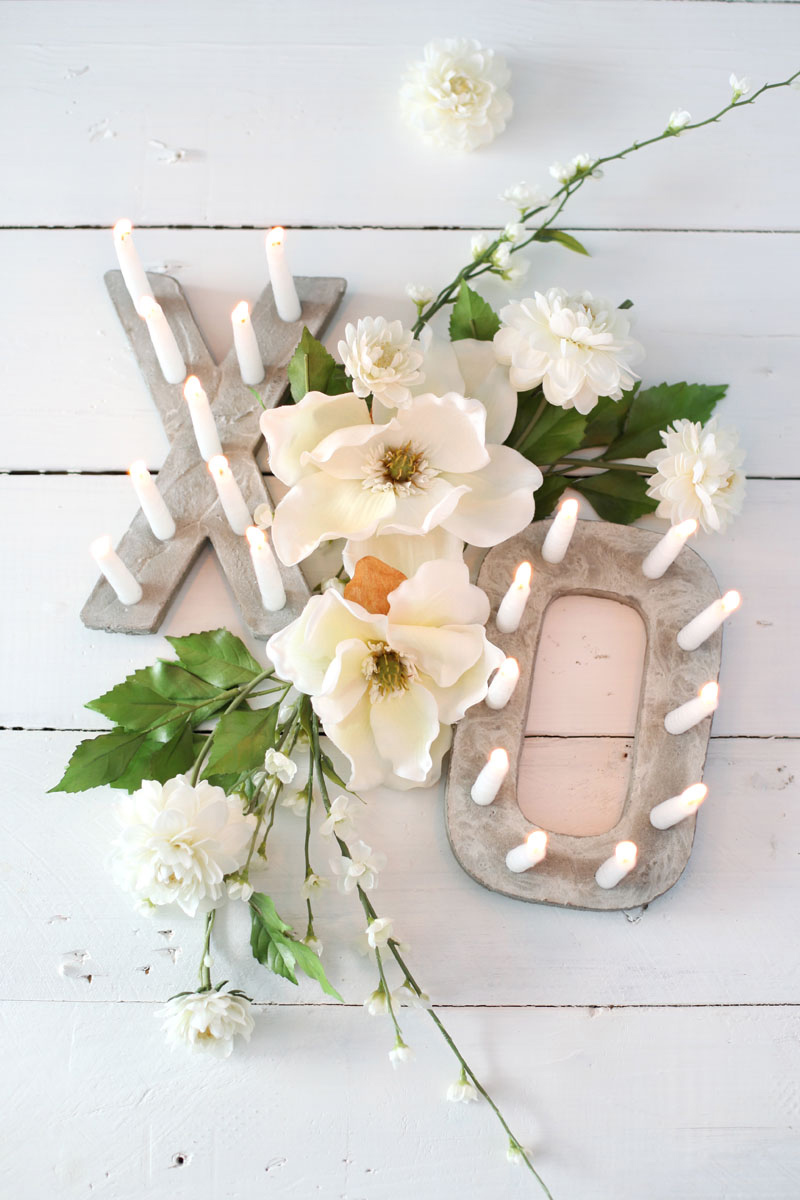 Using cardboard letters as mold, create a candlestick holder by poking holes on the mixture using the candles. But you have to be extra careful and quick for this one.
3. HomeMade Modern DIY Concrete Pendant Lamp
Want to make your own pendant lamp using cement? You can do that now merely by using a bottle as a mold!
4. Cinder Block Centerpieces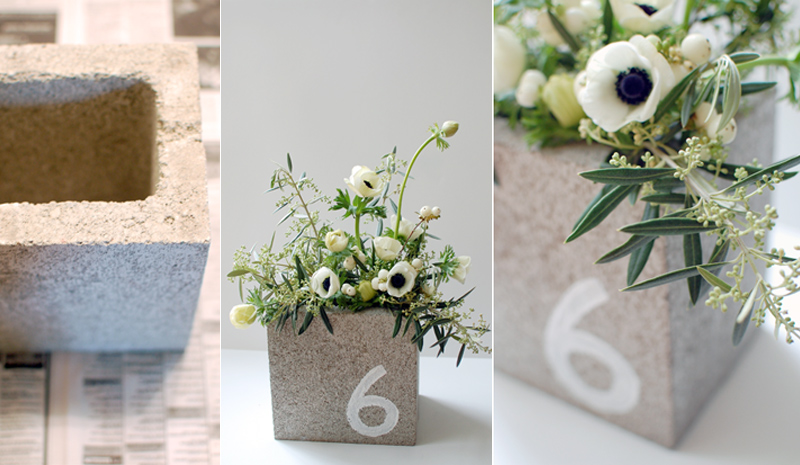 Make a block using concrete and paint a number or it or whatever design to create your own centerpiece! Play with the flower arrangements too!
5. Candlesticks Concrete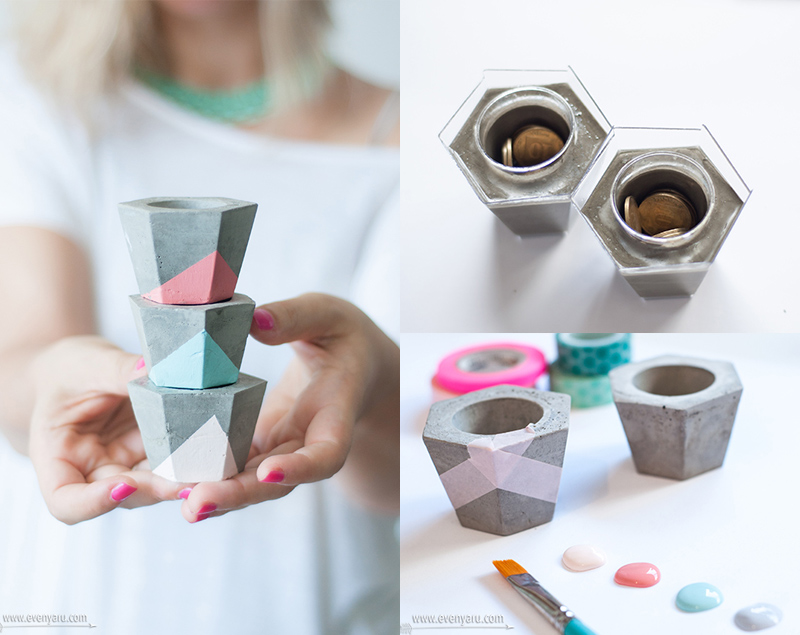 Choose some plastic cups to use as cast for your candle holders. When it is done, paint it with whatever colors you want and you'll surely love it!
6. DIY Laced Cement Votive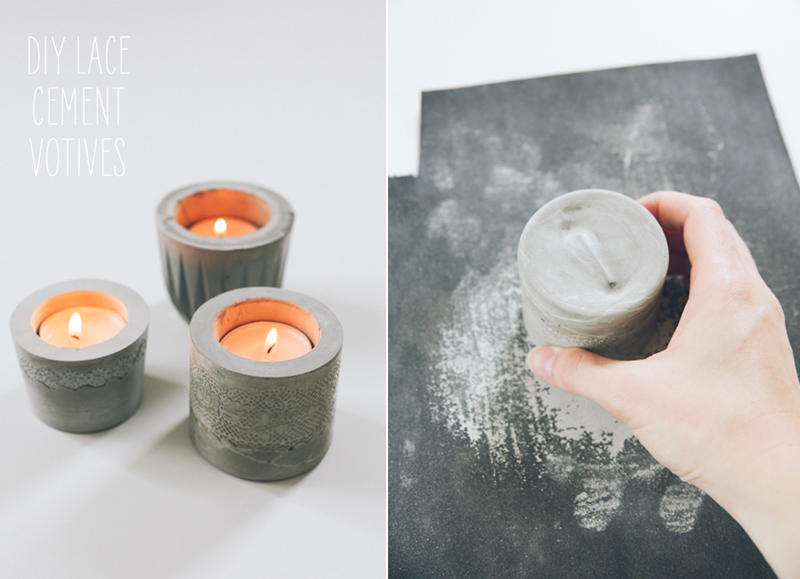 The process in making this one is the same as the previous one. The only difference is that this has added lace for more appeal.
7. Make Cement Coasters in Under 30 Minutes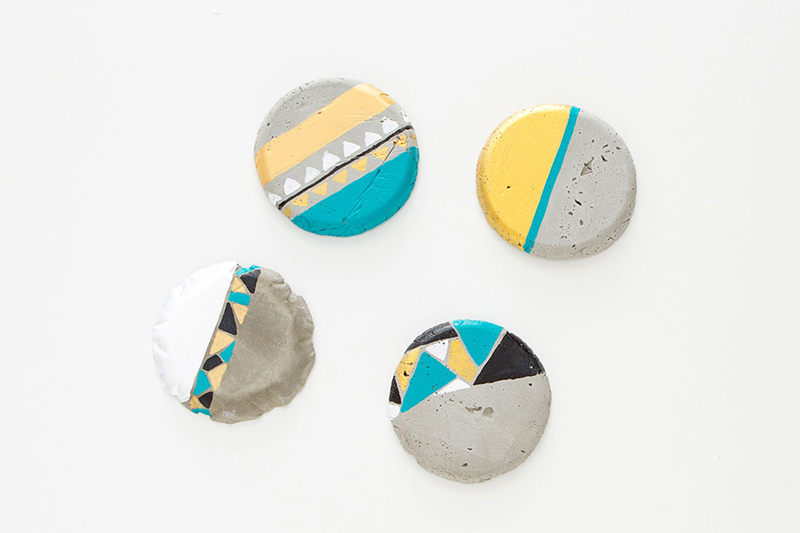 Of course, you will still use the same process for this one. Only that this has a more creative way of decorating and painting. Have fun with colors and in making your designs!
8. Faceted Concrete Hooks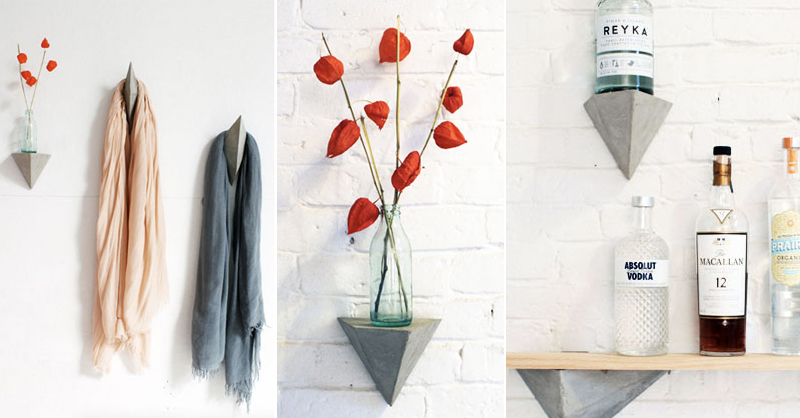 Who would think that you could actually make interesting hooks using cement? It does look very modern and very creative too. Aside from that, it can also be used a decorative floating shelf!
9. DIY Concrete: Door Stop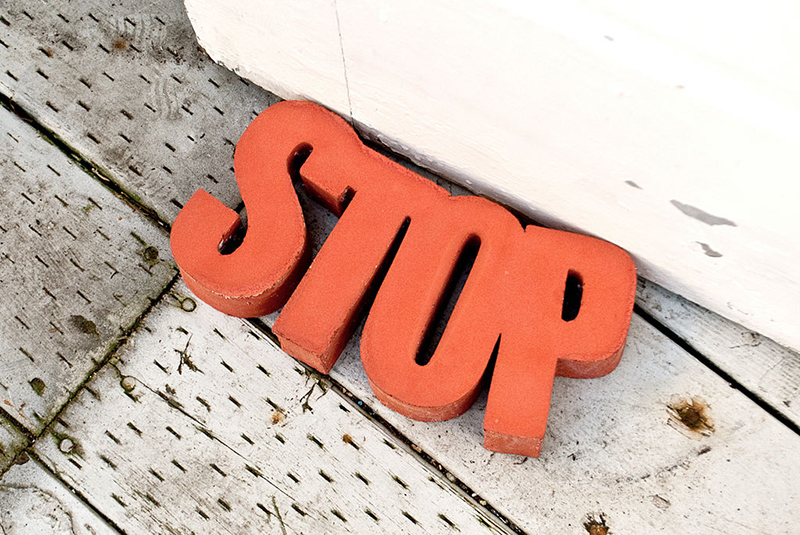 Make a concrete door stop using 2″ thick insulating foam with the word "STOP." Start by printing out a template, trace it onto foam, cut it out, glue it down to a base board, and then fill it with concrete.
10. EP8 $5 Bucket Stool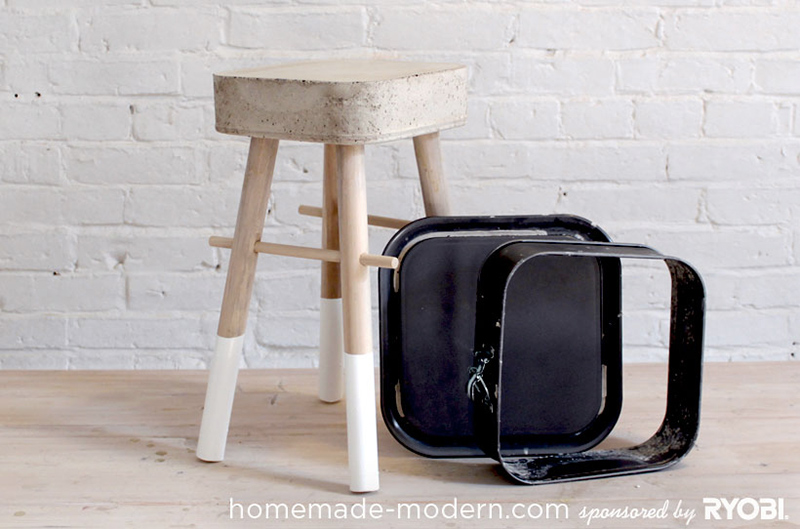 A durable and simple to make stool using a bucket. It resulted into an aesthetically pleasing stool that used 48″ dowel cut into three 16-inch pieces that is used as the legs.
11. Concrete Letters: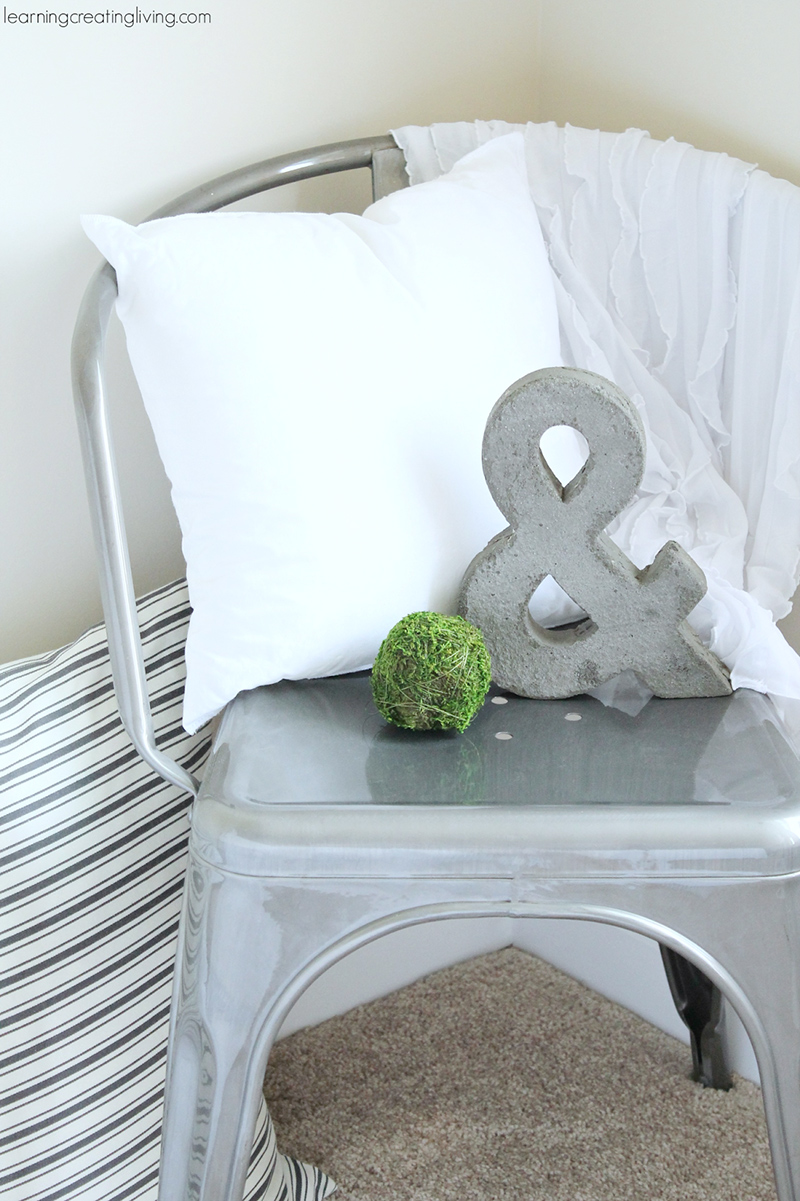 Make initial blocks from concrete and cardboard molds. First, you have to decide what letters you want to make and them make a cardboard mold where you will pour your concrete.
12. DIY Concrete Magnets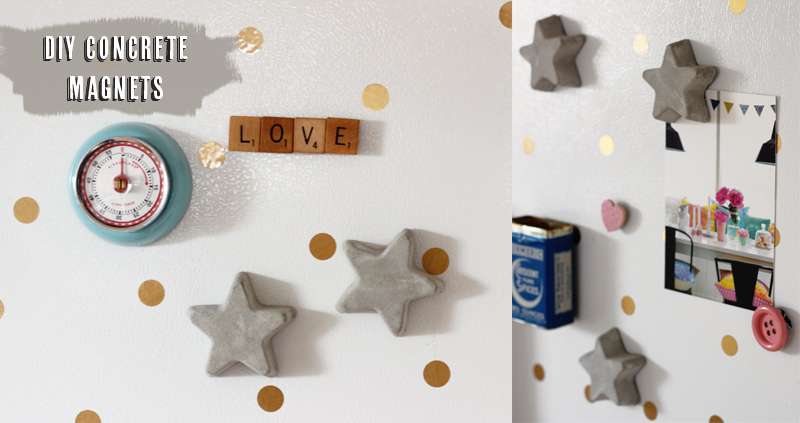 These are so cute! It used star-shaped silicon molders. You can try other shapes too if you want. Don't forget to add the magnets at the back of it.
13. Round Hanging Table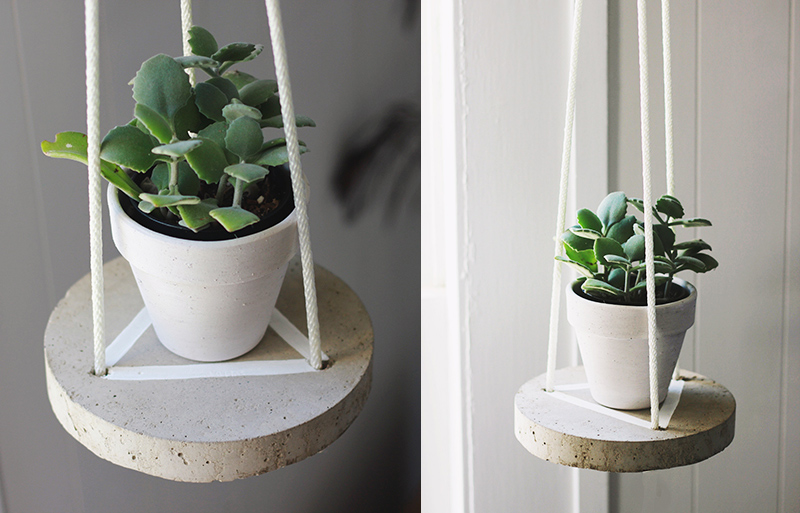 Cooking spray is used inside a bucket was used for this project, to make sure the concrete slips right out. And it looks very nice, right?
14. EP25 Concrete Bookends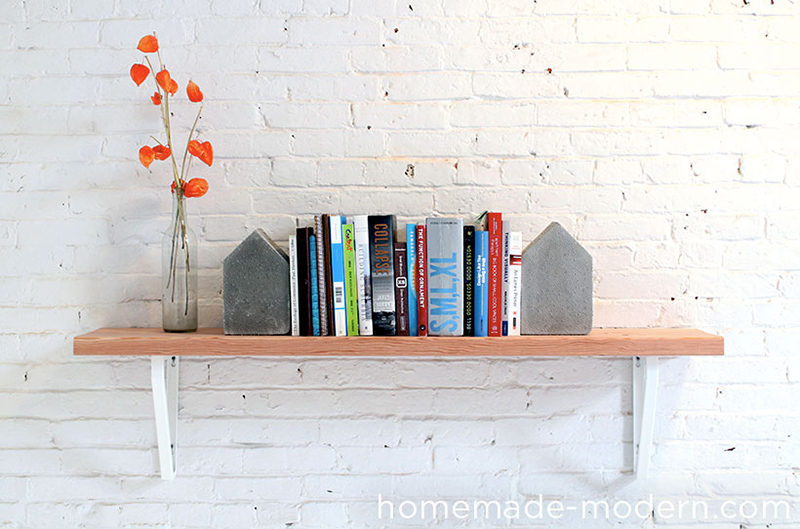 For sure, a book lover will fall for these house-shaped bookends made from cement. You can make them pop by adding colors and patterns on it.
15. Dripped Concrete Planter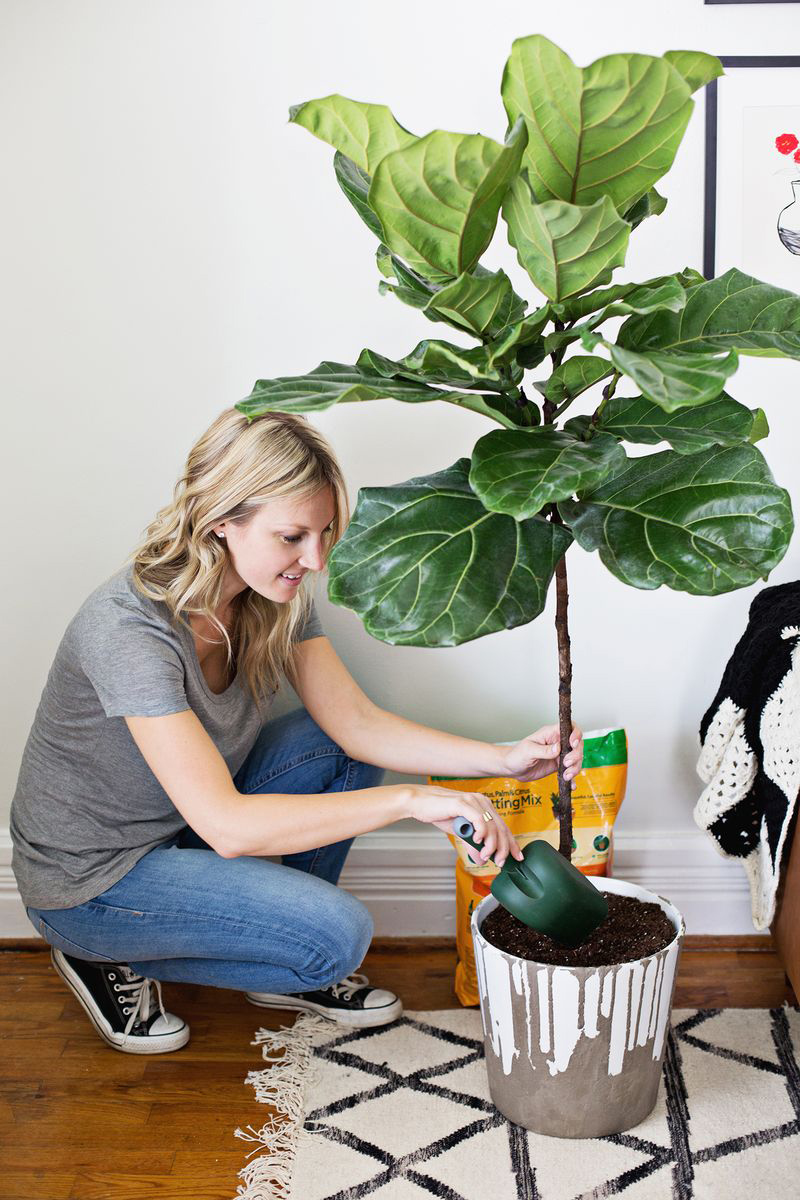 Want an interesting weekend project? You'd be delighted to try this dripped concrete planter which could bring a beautiful makeover to your home. All you have to do is mix up your concrete, turn your planter upside down, make a little puddle of concrete and let it drip down.
16. EP15 Concrete + Wood Coffee Table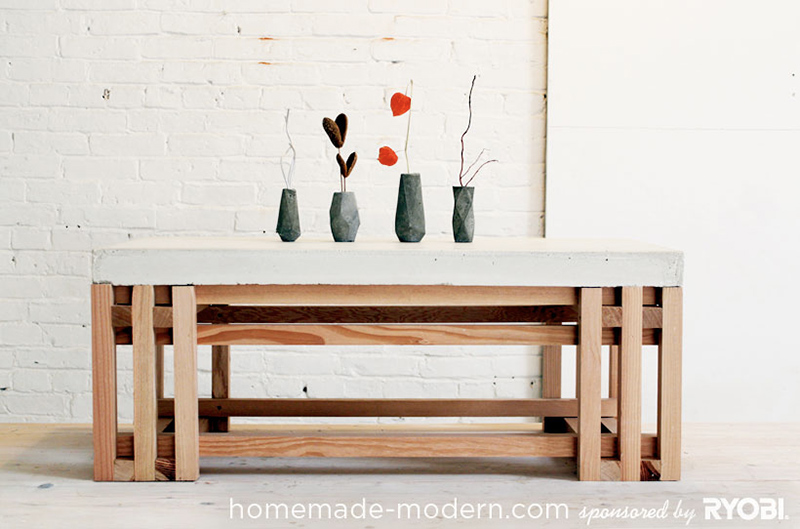 Want to make a table of your own? Try this one with a combination of wood and concrete. Used for the table top is commercial-grade, white Quikrete Countertop Mix Countertop Mix into a melamine.
17. Modular Geometric Wall Planters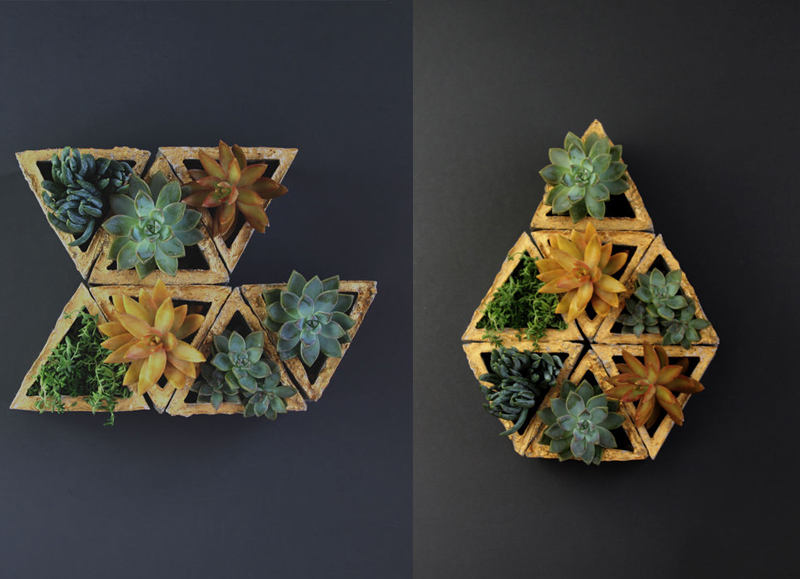 These lovely gilded modular wall planters is something I would like to try. Aside from being installed on the wall, it can also be added on the top of a surface for an herb garden or air plant container, or it can even be customized to be a bit deeper and could be used to organize all the paperclips and knick-knacks on your desk.
18. DIY Concrete Lamp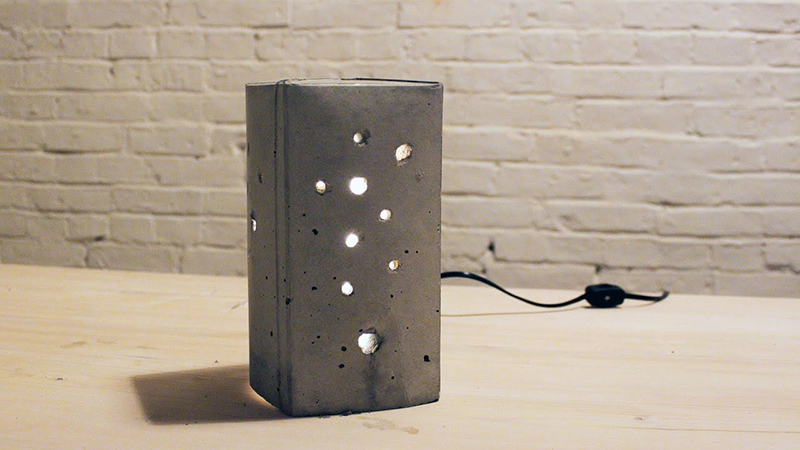 A concrete lamp that is cast in an empty milk carton on small size that makes a great starter project for those who haven't worked with concrete before. The only cost is for this project is for a few pounds of cement and the light fixture.
19. Leaf-Embossed Tabletop Mold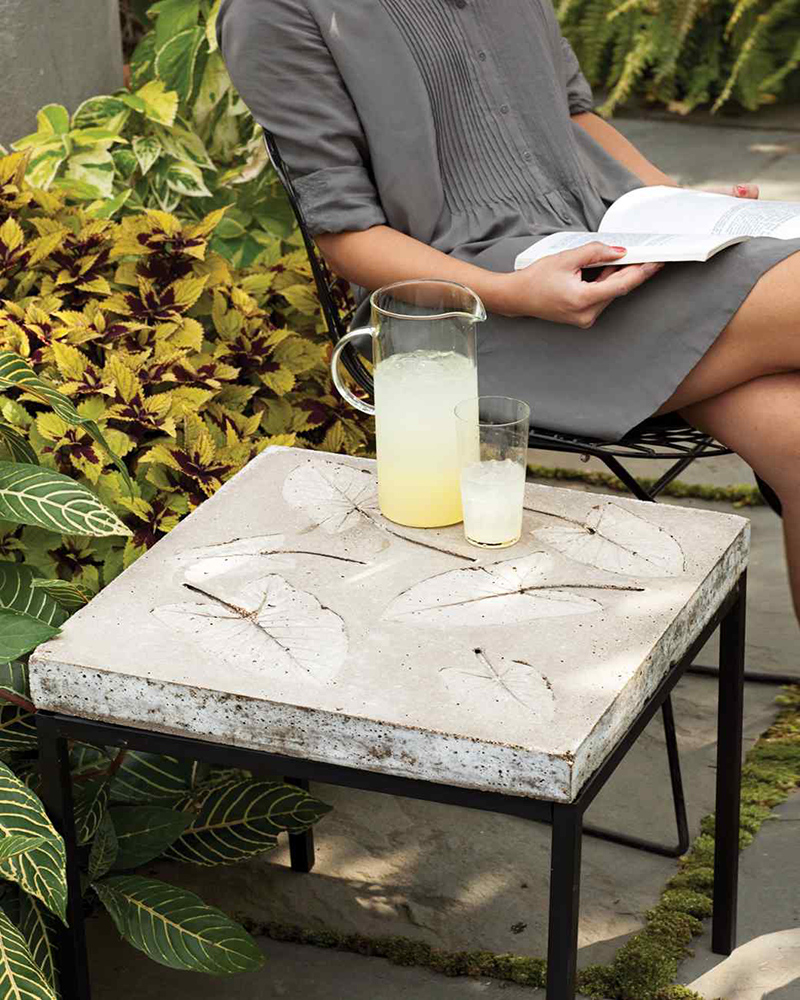 This table is made from concrete. While wet, leaves where placed on top of it and were removed before the cement completely dried. Sand is stirred into the mixture and has a hidden layer of mesh supply for the necessary reinforcement.
20. DIY Concrete Clock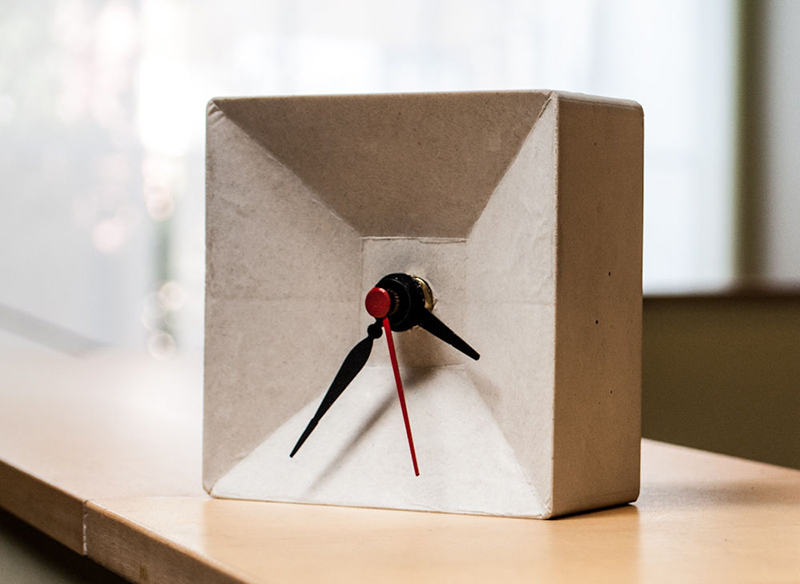 Curious on how to cast a fiber-reinforced concrete clock in a melamine box? Take a look at what they did on this one using a foam knockout to recess the clock hands and mechanism.
21. EP75 Concrete Walkway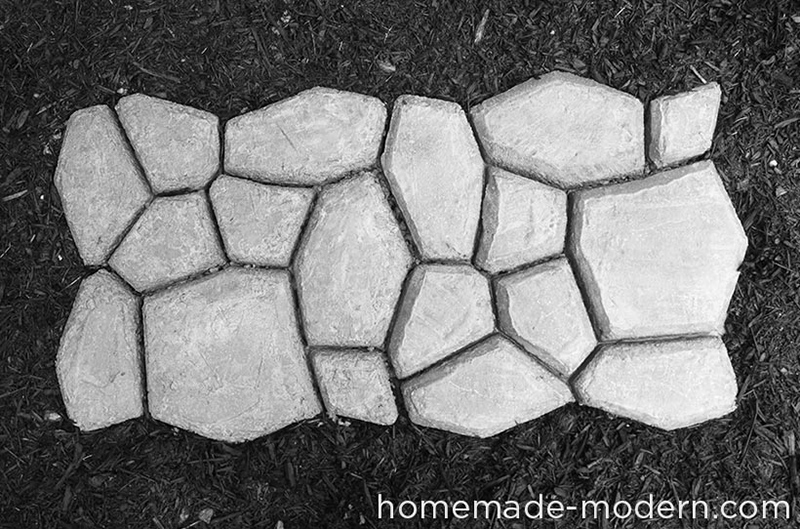 Build a new concrete path using manufactured forms just like what we can see in the photo. It is important to have a well-made walkway or garden path that can stand for years to enhance your home's landscape.
22. No.27 in Concrete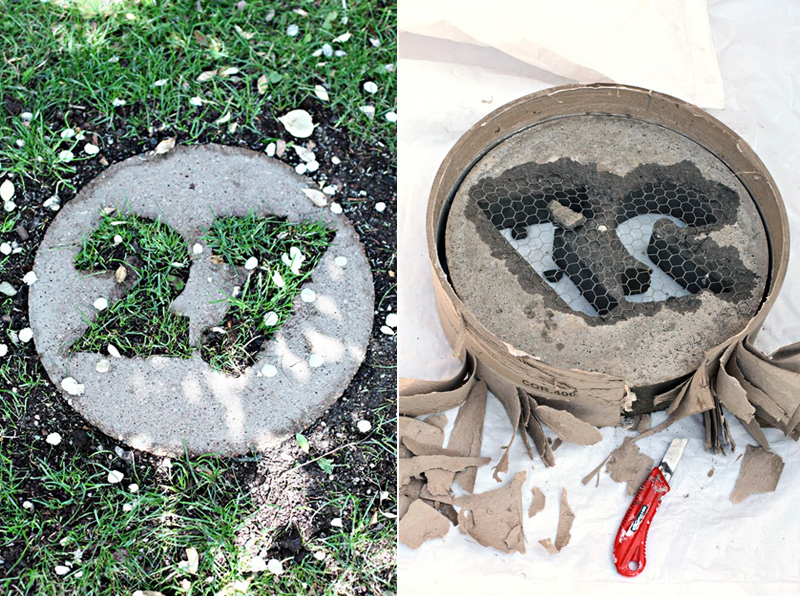 I like what they did on this one. using cardboard, a 3D number 27 was made and was placed inside a ring to make a cast for this beautiful garden item. Of course, you can try other numbers too.
Yes, you can make all of these with cement! Very impressive, right? It sure is! And you will no doubt have fun while making all of the items we have included in this list. Choose which ones you find useful and stat gathering your materials so you can try making them. Do not expect that you will get it perfectly for the first time because some might need some trial before you can get the output that you want. Aside from those in the list, you can also try making other items too using cement. Have you thought of an idea to make using this material?