15 Dining Rooms With Damask Wall Patterns
We all love patterns! For modern design, geometric patterns are a hit but of course, the classic polka dot and stripes will never be outdated. Even chevron patterns are still in these days. Aside from that, a lot of interesting pattern designs is gaining attention just like damask patterns. Damask patterns usually come in intricate styles with the same design on both sides. They'd come out with some flowery or leafy look but are more complex. You'd get what we mean once you see the dining rooms below that have damask walls.
Yes, we will be featuring dining rooms that flaunted damask wallpapers for today's post. We find it interesting because despite the kind of noisy look of damask patterns, there are so many designers that choose to use it. Once we see this pattern, we'd think of Baroque, Victorian and even some classy classic thingy but if you think these are just used in old times, you are wrong because damask patterns also conquer walls of modern and contemporary spaces. Come see the list we have collated for you on this topic.
Breezy Brentwood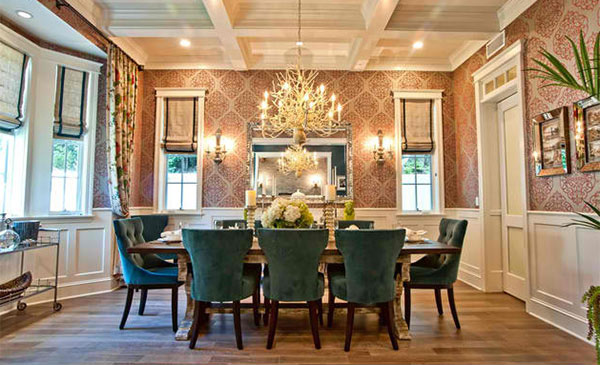 Living Spaces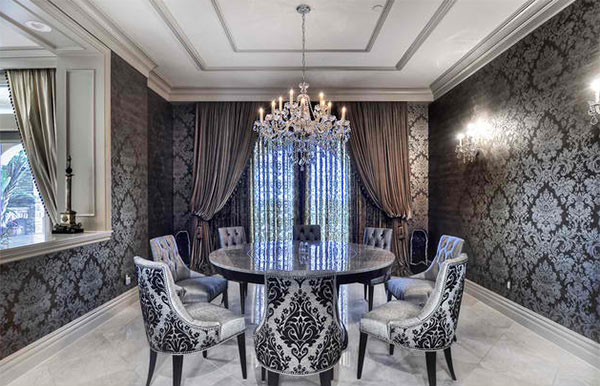 Dining Rooms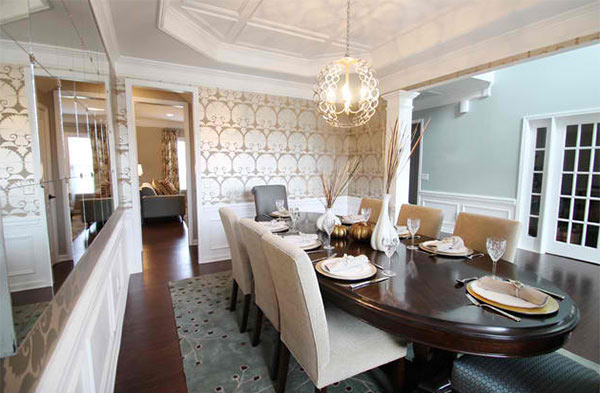 Dining Room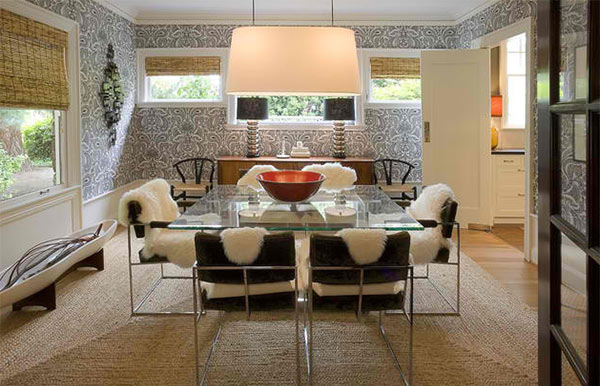 Fishermans Wharf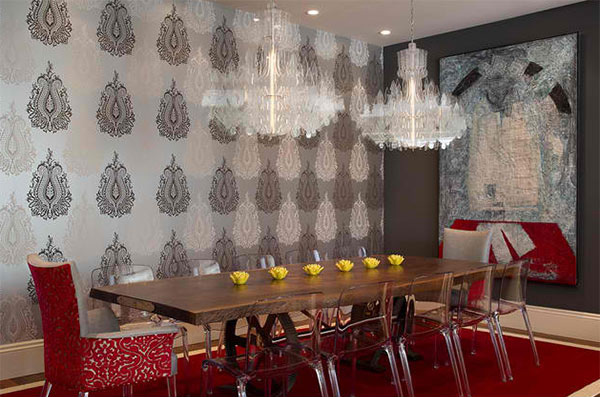 Residential Project Park House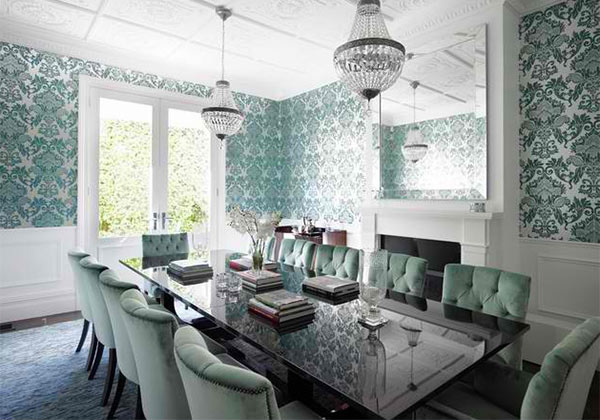 Apartment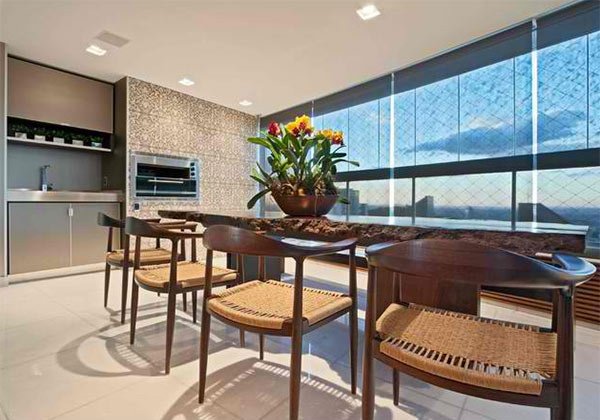 Morris County Home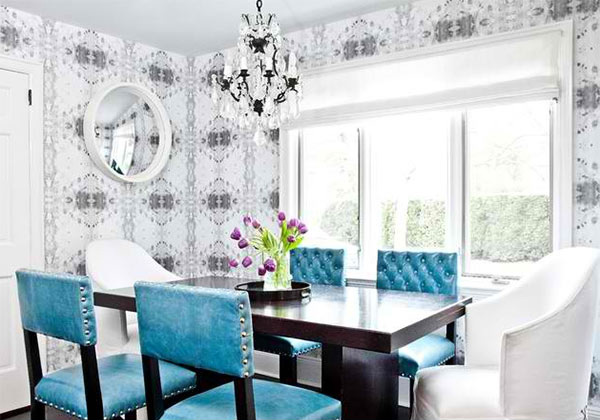 Traditional Dining Room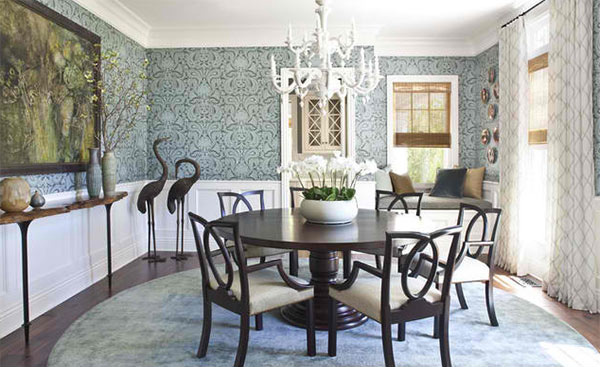 Cottage Grove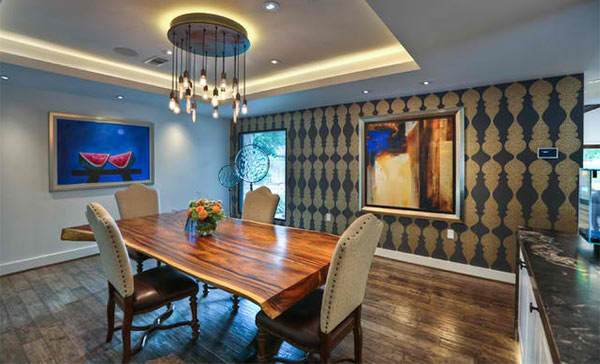 Fashionably Bold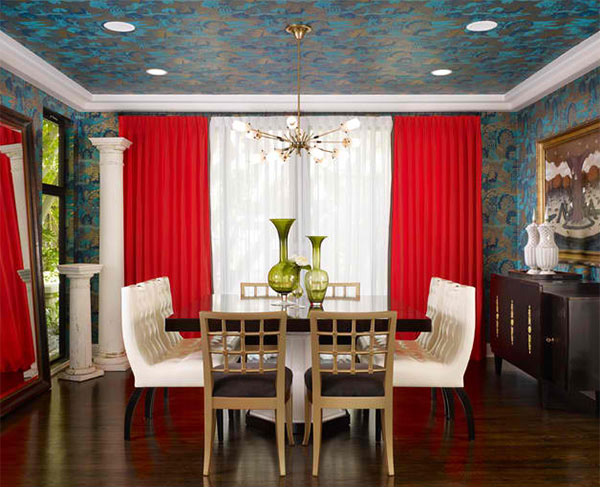 Noe Valley Two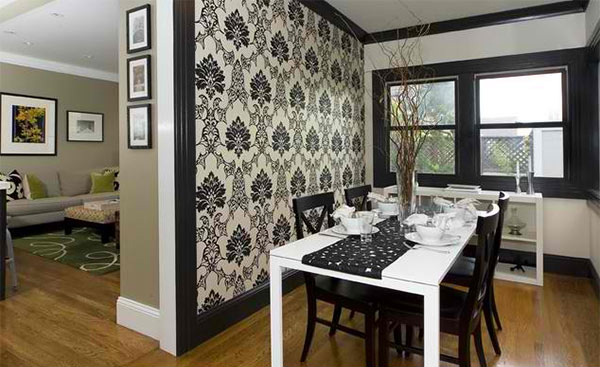 Hampton's in the Country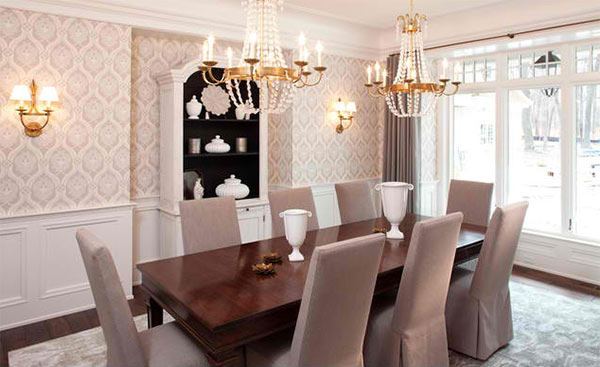 North Miami Beach House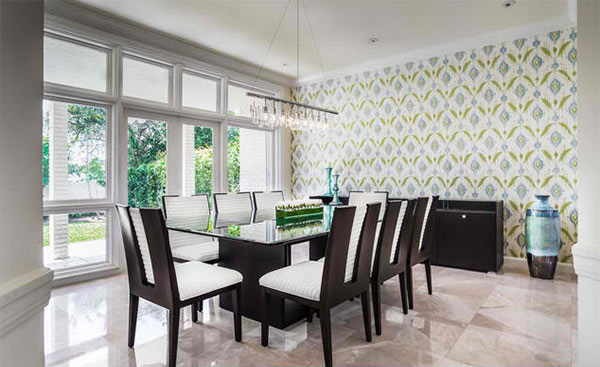 Keith Waters and Associates
What can you say about this list we have for you today? Well, the dining rooms are surely unique and lovely! Damask patterns look great on their walls whatever is the style of the spaces are. Now you can also check on dining areas with stripe walls if you want a different pattern. Just remember that you should not overdo your patterns once you decide to use one for the interior.