Striped Wall Accents in 15 Dining Room Designs
We are certain that you have seen our collection of striped kitchens and bedrooms. You have noticed that not all of them used stripe for the entire wall. Some just used it as accent wall. It was even combined with other patterns which also worked well. So, today, we will give you another collection of interiors with striped wall accents. This time, we will show you dining rooms.
Dining rooms, may be it big or small could be given touches of stripes. Wall stripes can be horizontal or vertical and could also come in different colors. You will notice that different combinations add appeal to the dining areas that we are about to show you. So, why don't you check the dining areas below and see for yourself how well striped wall accents look in them.
Horizontal Stripes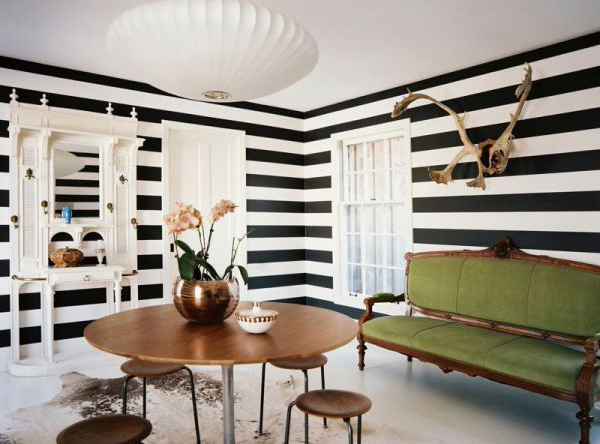 Classy horizontal stripes in black and white make this room look wider and cozier.
Kylemore Communities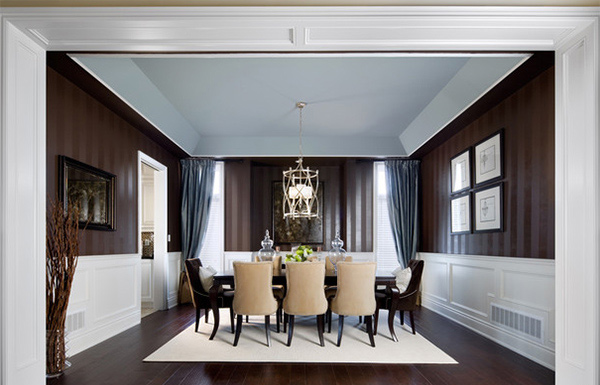 Brown looks nice in this traditional dining room with wooden flooring and an attractive dining set complemented with the chandelier.
Show House Dining Room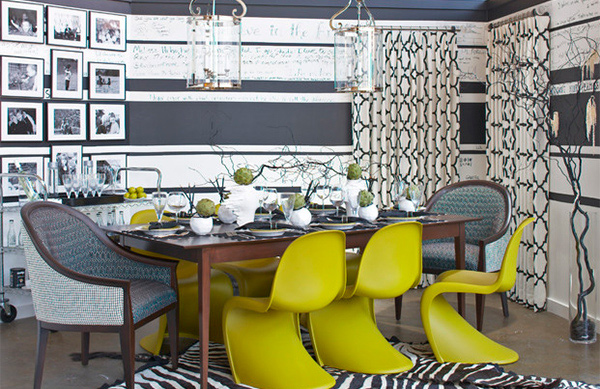 The wall covering of this dining room is not just interesting but it is also stunning. One secret about this striped wall is the real handwritings in it. It is a way of updating others about one's activities.
Opulent Dining Room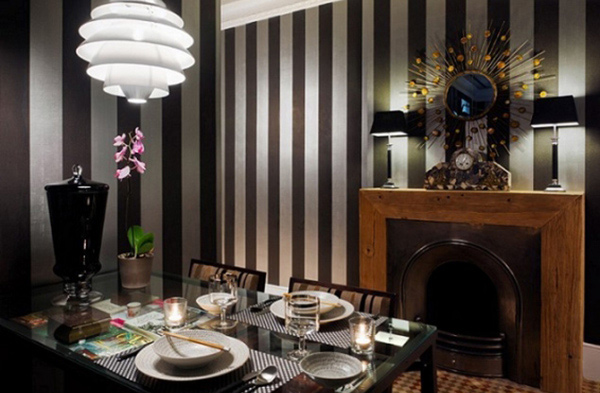 A contemporary dining area in black and white vertical stripes. It looks stunning with the wall decorations and pendant lights.
Grand Manor Dining Room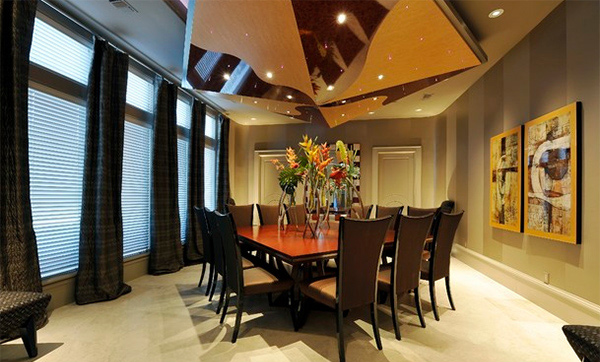 The ceiling of this dining area is stunning. It actually made this space a total head turner. The stripes also matched well especially with the color of this area.
Dining Violet Blue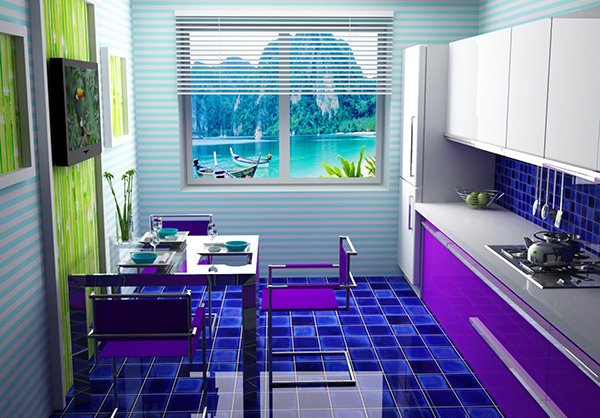 This dining room looks so modern and the choice of colors makes it look lively. The thin light blue stripes on the wall look nice with the violet furniture.
Gostinaya Var1_2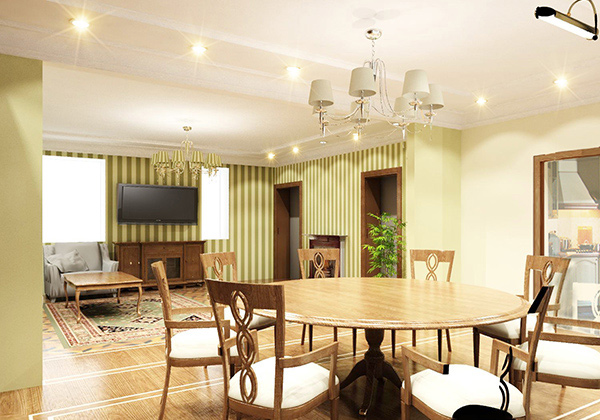 A green dining room could bring in a cool look seemingly inviting the greenness of nature inside.
Dining Room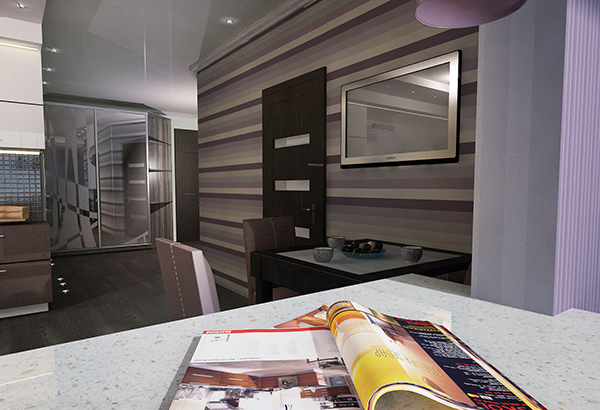 Shades of lavender and purple were used for the striped wall. Using horizontal stripes made this place look more visually larger.
Yellow Dining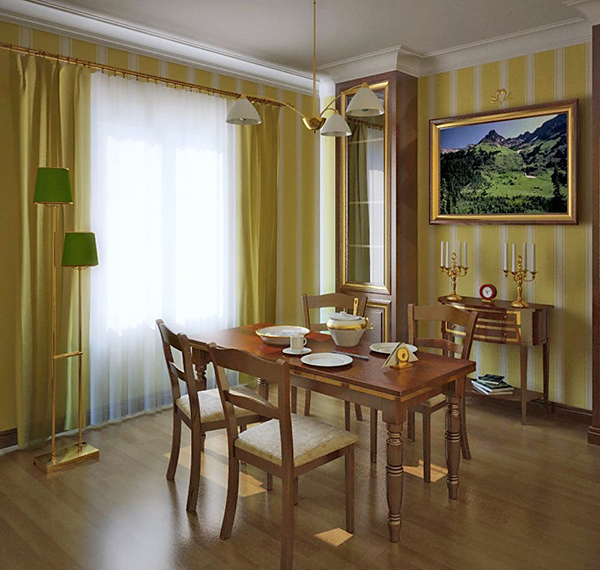 Add a sunny and bright touch to your dining room with yellow and white stripes. Gold linings in the furniture made this room appear even brighter.
Attic Playroom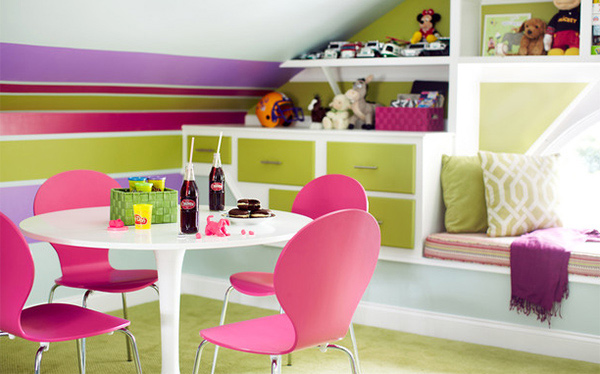 Yes, this isn't really a dining room but a dining area in a playroom located in the attic. But still, it is a dining area. Playful colors are just right for this kind of space.
Villages at Sheltered Harbor Model Condo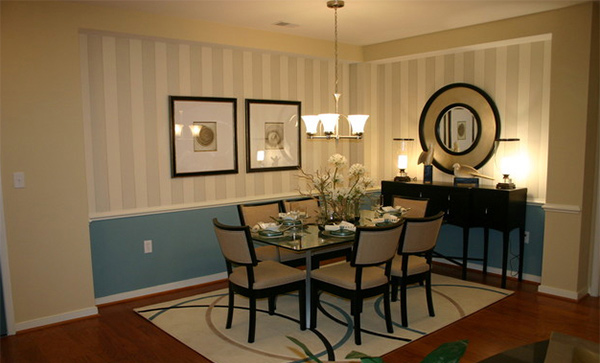 The distribution of colors in this room is good starting from the buttery shade of the wall and ceilings, gray stripes, dark moss on the lower area of the stripe and brown wooden flooring. The area rug seems to summarize all the colors used here.
Kitchen Dine
The gallery over the striped wall is a good wall feature. It is a decoration that could also tell guests the type of people who lives in the house through the pictures.
Rio De Janeiro Retreat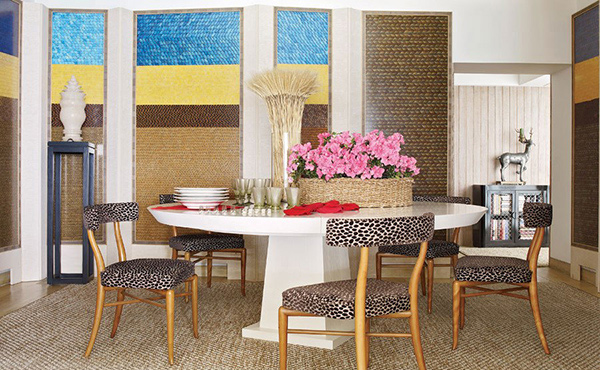 One look at it would make you wonder what makes up the stripes on the wall. Butterfly wings were used for it creating earthy textures to the wall.
Blount Design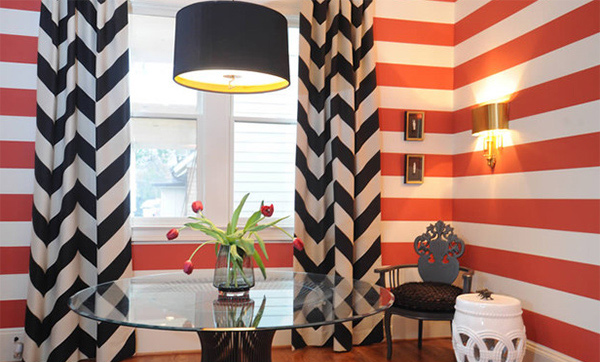 Orange walls in horizontal stripes- this created a unique interior for this dining area. The chevron curtains in black and white added to its eclectic look.
Charlotte Living Spaces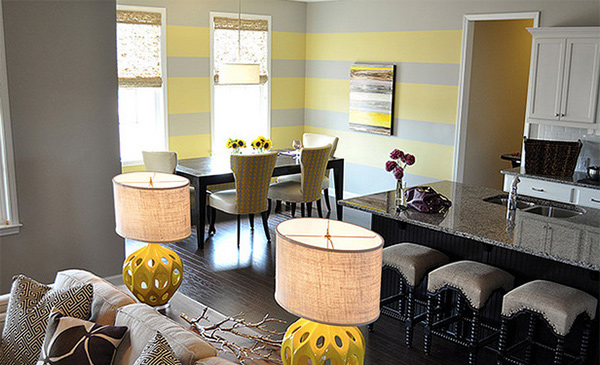 The dining area could be small but with the stripes, it is still given emphasis as an important spot in the house.
Stripes can really do wonders in a room. You can notice how it made the spaces look more appealing and how it also made them appear visually larger. Striped wall is also easy to do. You can always revamp your home with stripes if you want to. You just merely determine the thickness of your lines, mark them on the wall, place a tape on top of the line and then start painting. Remove the tapes and you'll get your stripes. Easy yet it can give amazing results.