15 Unique Striped Kitchen Ideas
Most kitchens that we opt see use light colors like beige, gray, or white and there are some that uses bold colors like red, green and orange. I guess that it all depends on the person or family that uses this area. There are people who are a bit more creative and have kitchens that have prints for the wall ranging from floral prints, damask prints, stripes and many others.
These prints look good even when combined with mosaic tiles and other tile work. Even the tile work can create a unique statement for a kitchen.
One manner of adding a unique twist to your kitchen is by using stripes. That is why we have thought of giving you kitchen design ideas with stripes.
You can see it on the walls, on the cabinets and even on the splashback. Check out the designs that we have collated for you:
Nobilia Glassline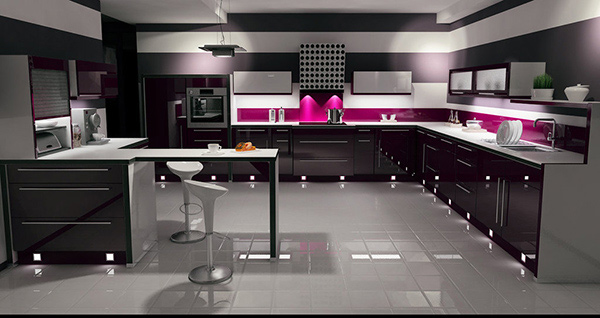 A violet and gray kitchen looked great with the striped wall. It used think horizontal stripes in both colors.
Kitchen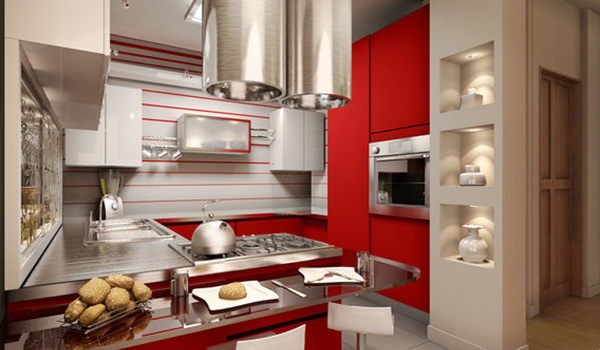 Instead of leaving the walls plain, thin strips of red were placed on it making it appear lovelier especially with the accompanying red kitchen modular system.
Bright Kitchen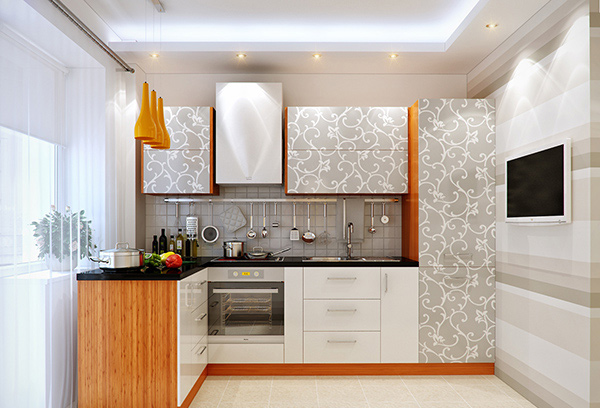 Floral swirls on the cabinets are already stunning but the addition of gray stripes on the other side of wall enhances the look of this kitchen.
Kitchen Mosaic Stripe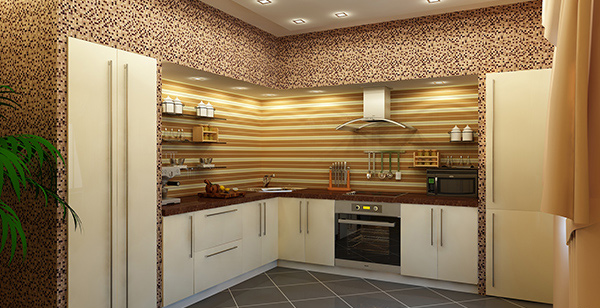 Who says combining prints are noisy? Look at this kitchen space with mosaic tiles and stripes. Isn't it lovely?
Striped Walls for the Win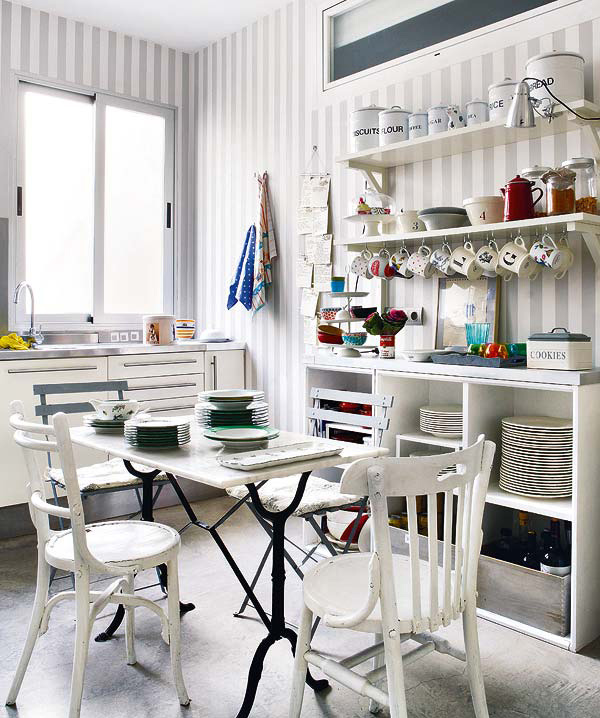 No doubt, this eclectic kitchen gave bliss to the homeowners especially when the stripes were done in the walls.
Kitchen Violet
Instead of using plain violet color, this one opted to use thin lines for the stripe and it sure worked well.
Kuhinja Kitchen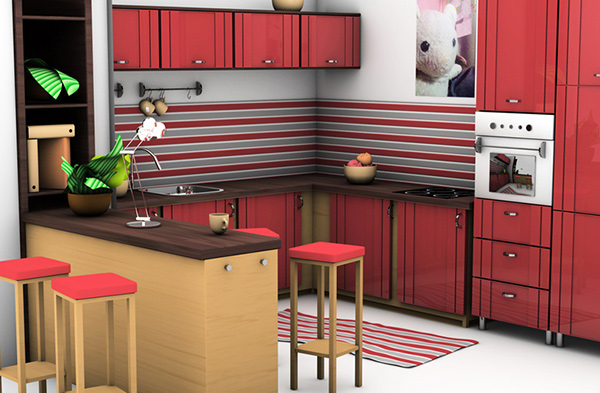 This kitchen looks cute! The color combinations is like a classic and traditional touch but the design is contemporary.
Kitchen Porcelain Stoneware Wall Tile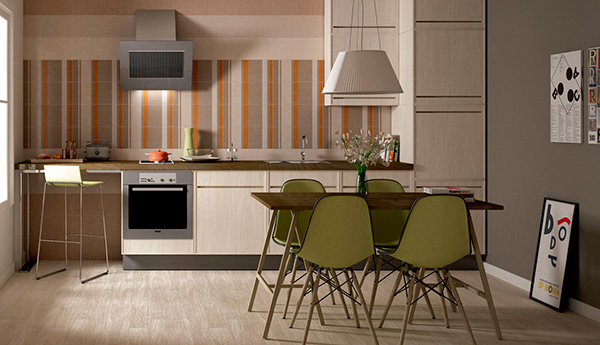 Sophistication is not just about the luxurious things we place in our home but it could also be seen even in simple designs like this kitchen. The wall tiles in stripes are a striking feature.
Kitchen 2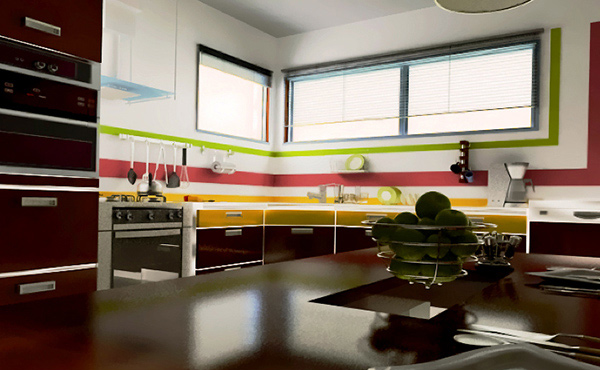 Play with colors like this kitchen. The designer wasn't hesitant to do a bit of experiment with colors and stripes. Well, it turned out good and unique.
Cocina Orgánica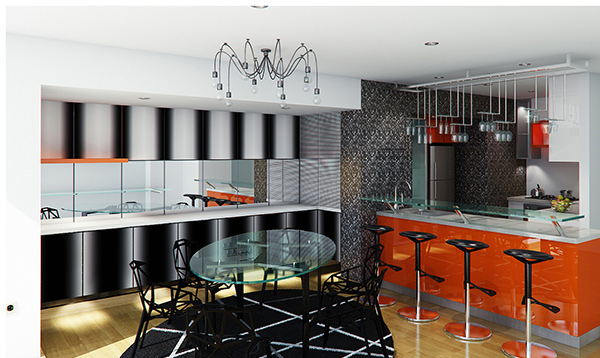 Look closely at this kitchen. Colors orange, black and white were used here but aside from that, it also used patterns – different types of patterns! The wall tiles for the kitchen bar area used floral prints, the cabinets had contrasting black and white touches for the stripes and the carpet used some attractive lines on it.
Striped Wooden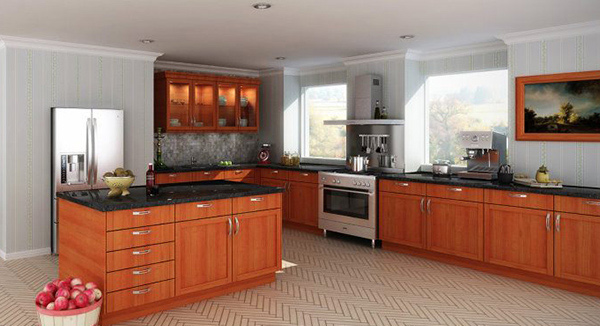 A kitchen with traditional touches on its cabinetry. The walls have fine stripes on it which doesn't look distracting to the eyes despite the use of patterns for the floor and mosaic tiles on the wall near the kitchen sink.
Porsche Design Kitchen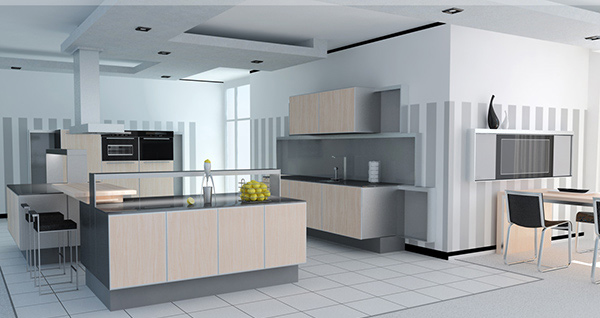 Soothing and calming – these are words that would come to your mind upon seeing this modern kitchen. The subtle use of colors and stripes on the wall including the modular kitchen set is stunning yet simple.
Simple Kitchen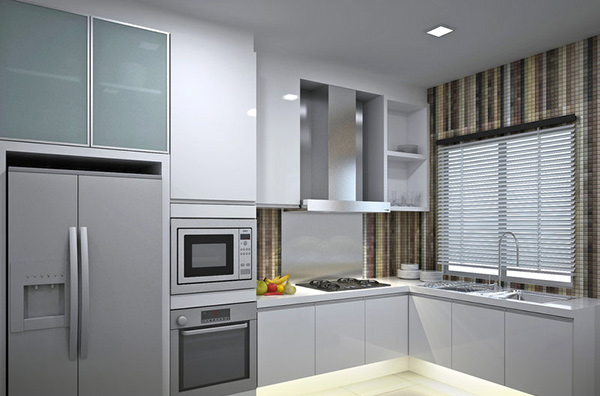 Imagine this space minus the mosaic striped wall tiles, it would indeed look so simple!
Stripe Gloss Paint Kitchen Cabinet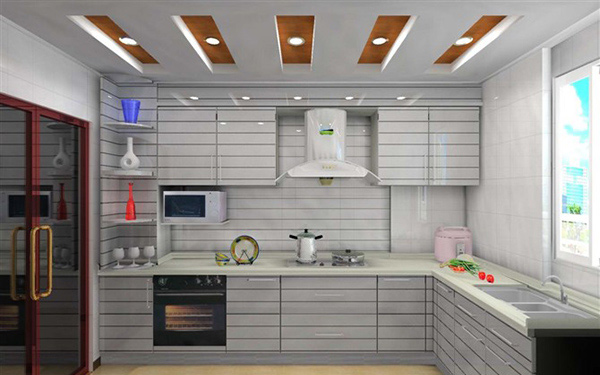 Want more stripes in the kitchen? This one has stripes all over the wall and the cabinets making them appear like they are connected each other.
Ikea Inspired Kitchen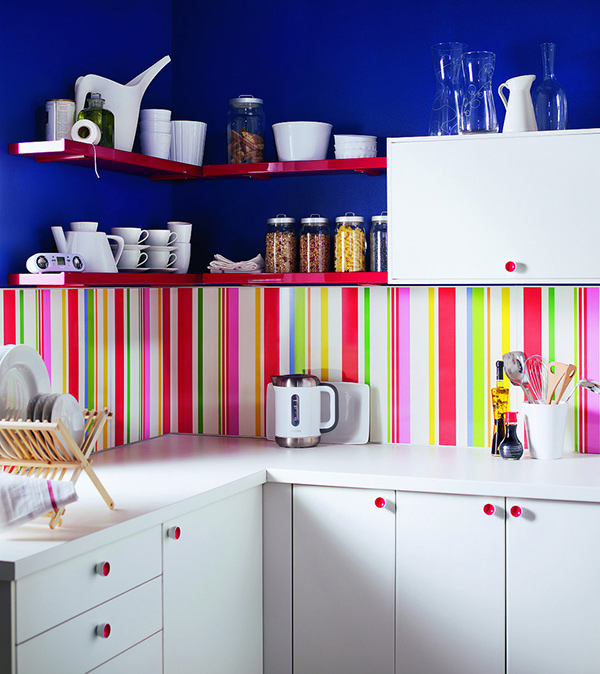 Check out this kitchen using Ikea Fastbo wall panel in multicolored stripe. It looks so lively!
Like what we said, kitchens don't need to be boring. You can add some touch of life to it by placing stripe walls. You can do that for your entire kitchen walls or you can also play with stripes on just one wall in order to create an accent wall. You can also add stripe anywhere in your home's interior. Striped bedrooms also look beautiful and cozy.