15 Classy Kitchen Windows for Your Home
In a room as functional as a kitchen, which is packed with metal appliances and wood cabinets, window treatments might be the only source of softness and embellishment in the entire space.
There are a few things we need to consider in choosing these kitchen window treatments. Let us start off with the decoration – determine if you want it bold or simple.
Next is the privacy, it is always an option to open it up or to seclude it a bit, depending maybe on the distance of your kitchen window and your neighbor's house.
Third is light control and lastly is how easy it is to be cleaned. There are a few windows that we struggle to reach, so they turn out dirty most time of the year.
Today, we will be showing you a list of 15 Classy Kitchen Windows For Your Home that will give you an idea as to what window treatment you can use for your home.
The list of how you choose your treatment we mentioned above is just a few of the considerations we thought of that can help you in the process of picking. But before we go any further, check out our list of photos below. Take a look.
Best Road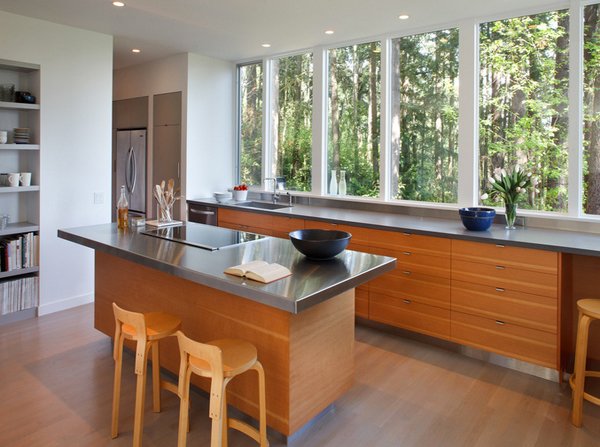 Sure, unloading a dishwasher is easier if there's a cabinet right there so you can easily put away those dishes. But why not use an adjacent storage cabinet or dish drawer? That way you can have glorious windows like these to capture the light.
East Hampton House
Highlight architectural features. Place your windows to accent and draw attention to any interesting architectural elements or features in your kitchen.
Feltham-Hayes Kitchen Remodel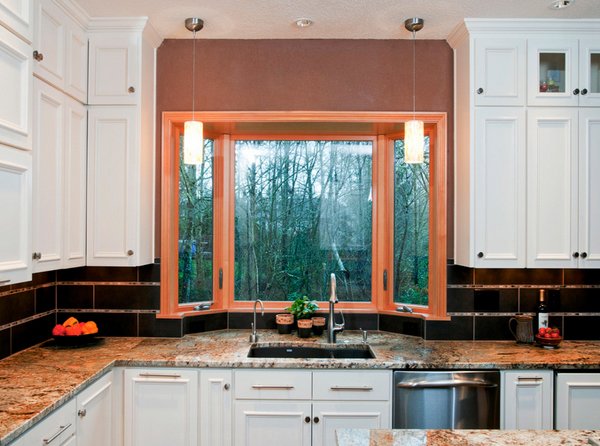 The bay window was raised slightly and made larger to allow a better view of the expansive wooded backyard.
Pentwater Lake Cottage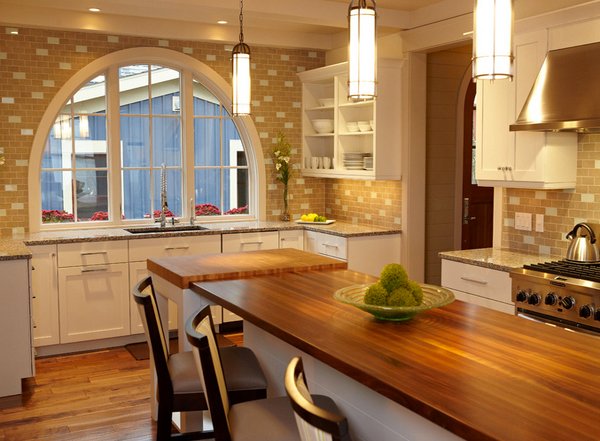 "The large, arched window in the kitchen is one of the details that make this home unique," Branc says. "The mix of granite and wood countertops and the color palette add that comfortable warmth to the kitchen; the tiled walls add a lot of interest."
Splash 'o Color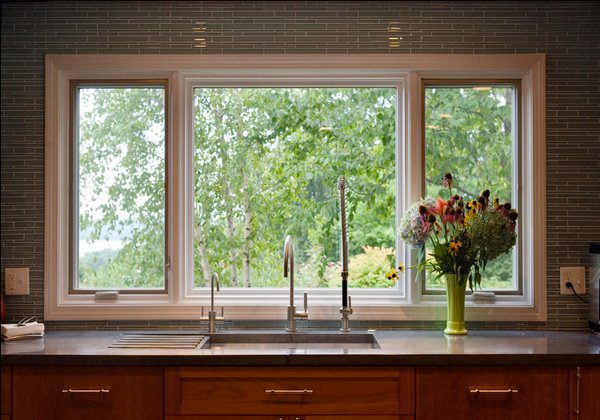 Kitchens are great rooms for variations on Chicago windows, ones that are shorter but also impressive in terms of views. Here one can enjoy the trees and water beyond while washing the dishes.
St. Louis Traditional Kitchen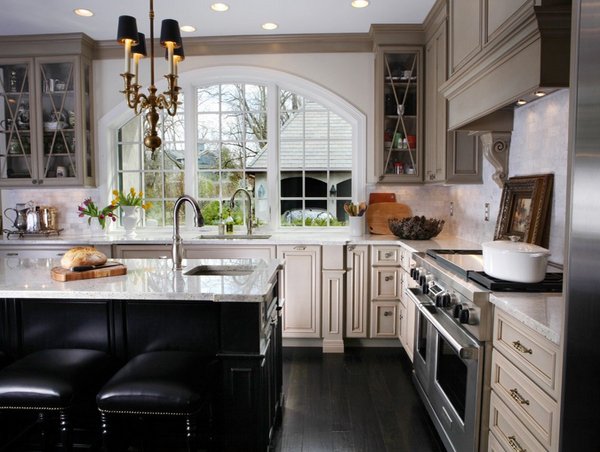 Countertops are Bianco Romano granite and the splash is marble subway. It works well together. We like how the window complements the colors of the cabinets.
Summer Lake House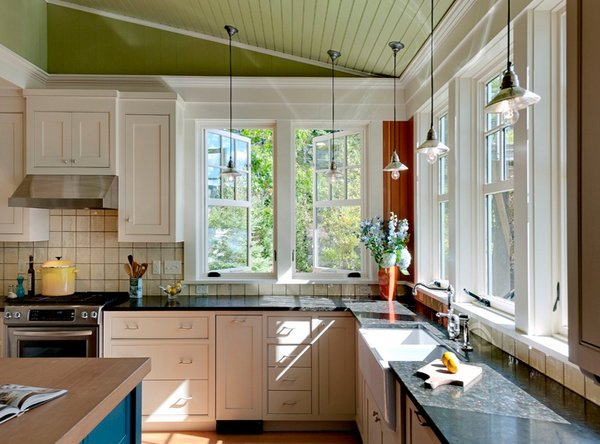 Because the casement window is one sash, casement windows can be grouped together so that all of the panes of glass are in one plane. This gives a cleaner and more contemporary look to these windows, even when styled with traditional trim and pane patterns.
Wallingford Entertainer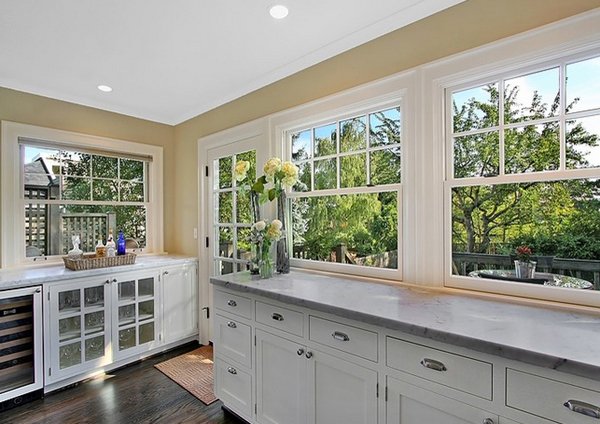 Double hung windows made this kitchen look more refreshing and clean. You get 100% view of the plants outside and of the sun which is always a good thing for kitchen spaces.
Wilsondale Project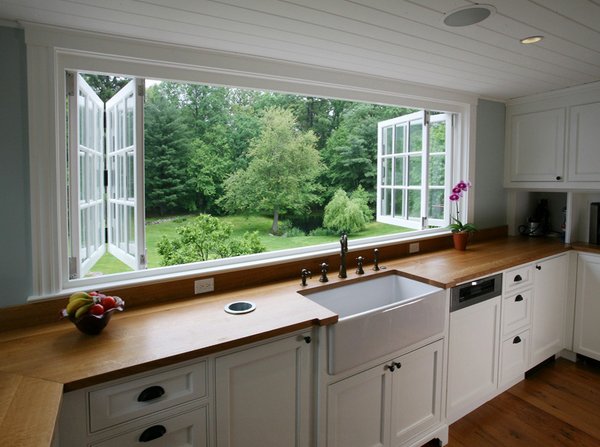 Dynamic Windows & Door did a great job in creating this wonderful window that actually opens the entire stretch of the window frame.
Beach House, Watch Hill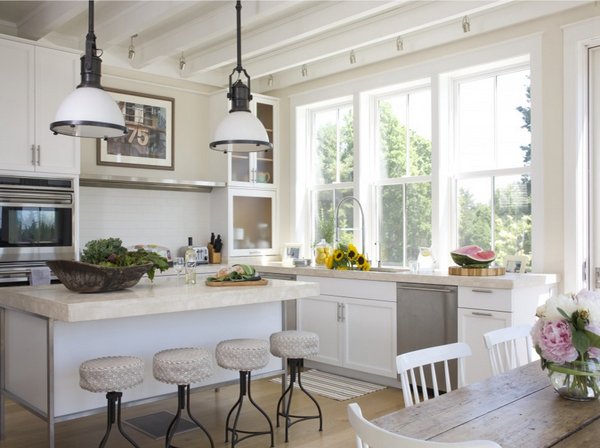 Curb appeal, clearing clutter, styling, rearranging and reorganizing are all part of staging a home. In this kitchen space, we are able to note that the double hung windows blend well with the design of the whole kitchen.
Hydeaway House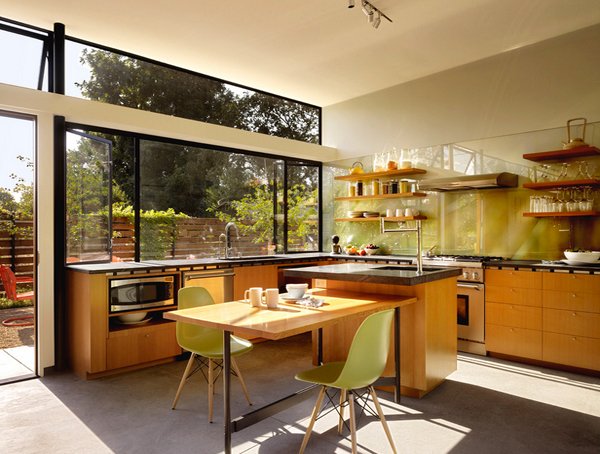 The window-counter interaction in this kitchen space welcomes the sunlight with open arms – thanks to the windows and clerestory that makes this room brighter and prettier.
Lookout Residence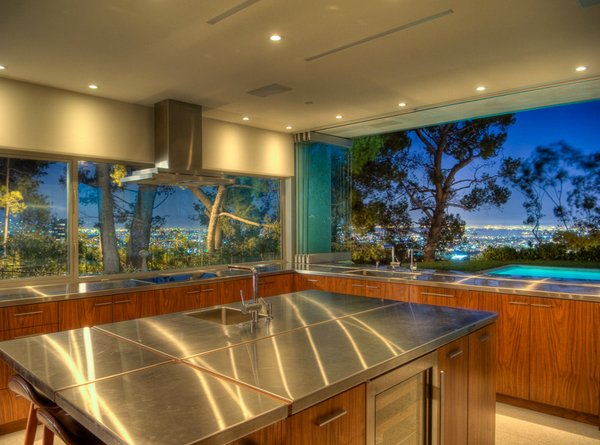 Now that you've torn your eyes away from the view, notice that the window on the right has been folded all the way back, creating a pass-through along the full length of this counter.
Modern Farmhouse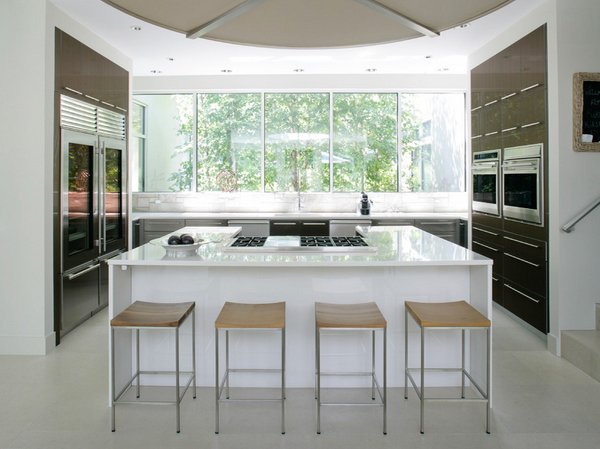 Notice the window wall treatment created for this kitchen space. We get to see the stunning huge plant outside by the window.
Potrero House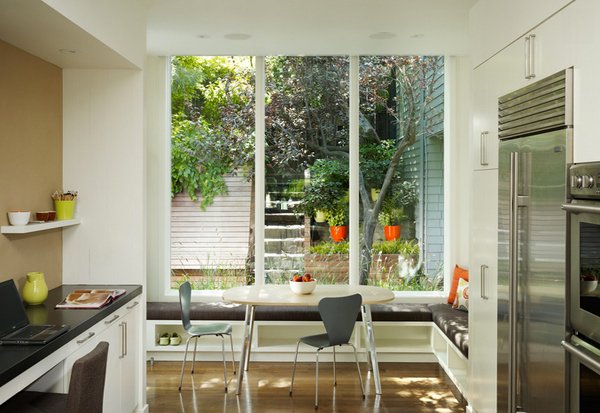 The thought of having a window bench is actually amazing. It saves space and allows for more seating by the eat-in kitchen area; plus we get to see a view of the outdoors, anyone would surely love this space.
San Francisco Modern Kitchen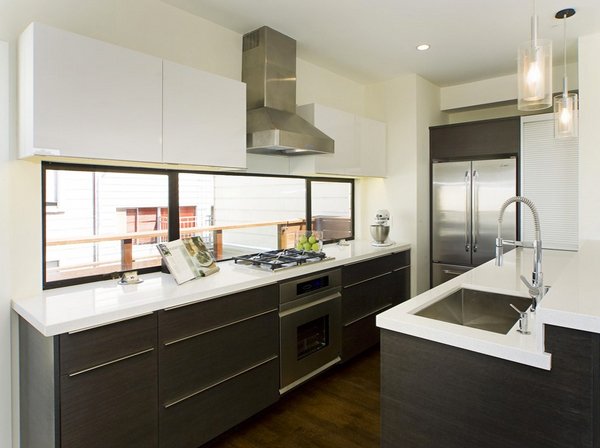 Having a contemporary kitchen is sometimes tricky when it comes to choosing the right window treatment. But, this San Francisco kitchen sure did have a great window. It's clean, sleek and fab.
How did you find the 15 Classy Kitchen Windows For Your Home? One or two of those window treatments maybe something you have in your homes, or you have seen from someone else's home. These were pretty much common designs and interestingly, most of them are simple but really stunning. There were also a few that were a bit overboard, but they still were pretty. Here is a link to the 15 Pretty Living Room Windows that we have collected before, go check them out for more window treatment inspiration.