Illuminate and Decorate with 10 Bedroom Lighting Ideas
Every part of the home makes use of lights and that of course includes the bedroom. The bedroom most of the time make use of two kinds of lighting – direct light and subtle lights. Direct lights are used in doing different tasks inside the bedroom like reading while subtle lights are good when you want to take a rest or would retire to bed. But we should also remember to make use of natural light aside from artificial lighting.
Now, we will be giving you some bedroom lighting ideas that you can apply to your own homes. Aside from the pictures that will inspire you, we have included a few tips as your guide. Take a look at some bedroom lighting ideas we have prepared for you. Check them out and prepare to illuminate and decorate your bedroom:
1. Dramatic Chandeliers.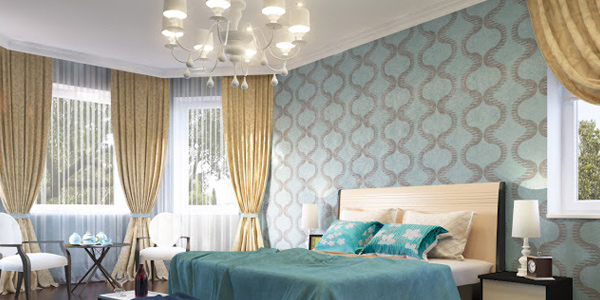 While most chandeliers are used in the dining area and the living room, you can actually place that in your bedroom too. Using one gives you the advantage of setting it with a dimmer and would also give your bedroom a totally stunning look. There are different designs for chandeliers. You can get one that matches with the interior you like. You can see how chandeliers can create a dashing statement in the bedroom. But you can only use this if your bedroom is big or if your ceiling is high.
2. Highlight Spotlight.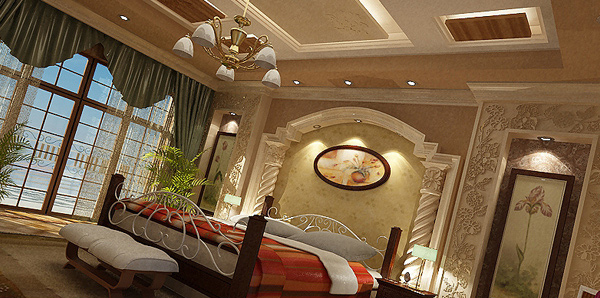 This bedroom has lots of decorations to be proud of. To give emphasis, they used spotlights. As you can see, each wall painting was highlighted by placing spotlights for each one. But these spotlights can also give ample light when all you need is a dim light. It serves two purposes, to light your bedroom in a subtle manner and to highlight your precious collections.
3. Recessed Lights.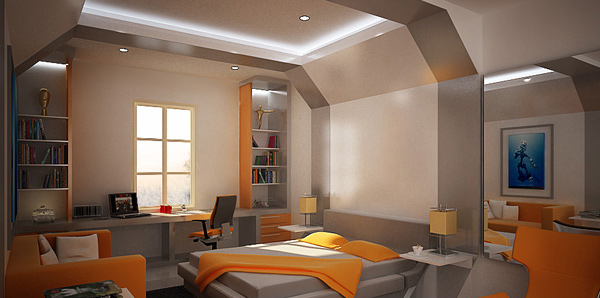 Notice the ceiling of this orange bedroom. You can see that aside from the pin lights, there is light coming from the ceiling. These are recessed lights. You can use this to give a dramatic effect to the bedroom by not showing the source of light but only the light that comes from it.
4. Starry Nights.
Want some exciting additions to your bedroom? Why don't you try to have a starry starry ceiling? You can get fiber optic lights to give your bedroom a starlit atmosphere. Some of them would even have Swarovski crystals that glitter like night stars.
5. Space-saver Wall Sconces.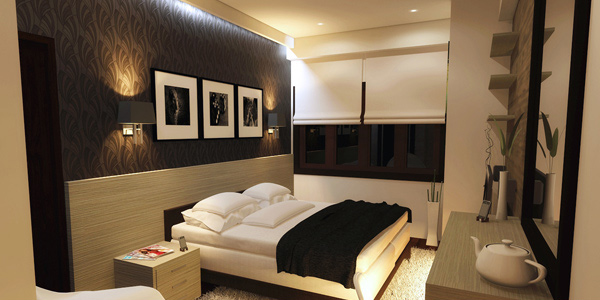 Whatever is the size of your bedroom, wall sconces will work well. These can save a lot of space since it will only occupy a small part of your wall. Sconces also come in different designs. You can get sleek modern ones or maybe decorative classic looking sconces that can enhance the romantic feel of a bedroom making it a lot cozier than you want it to be.
6. Matching Bedroom Table Lamps.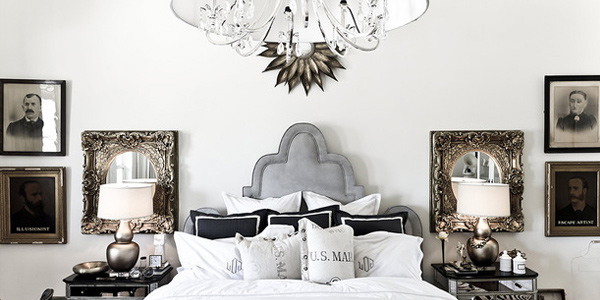 This elegant white bedroom that is vintage inspired looked a lot better with the chandelier at the center and the matching table lamps on the sides. You can also get just one table lamp if you only have one bedside table. If you choose to get two, get the same table lamps for a coherent look. But you can actually get different lamps for an eclectic look.
7. Task Lightings.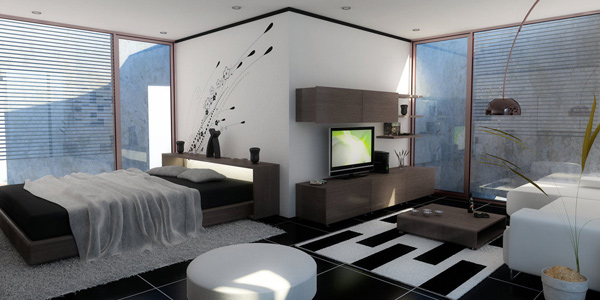 Task lights are those lights that you need in order to do some relevant tasks inside the bedroom. Most of the time, you would be needing a center light in the ceiling especially on dressing areas or other areas for working or reading. You can use bulbs or fluorescent lights for this. You need direct lights for areas like the ones we have mentioned.
8. Hanging Pendants.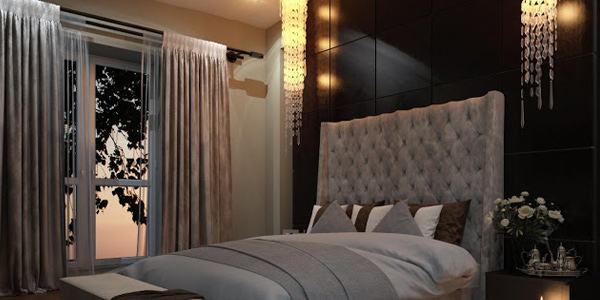 Using pendants at both sides of the bed are a perfect eye catcher. Pendant lights are not just there to illuminate the bedroom but these are just great to add drama to the bedroom's ambiance. We have seen many bedrooms that use suspended pendant lights on the headboard's side and all of them looked dashing.
9. Lighted Headers.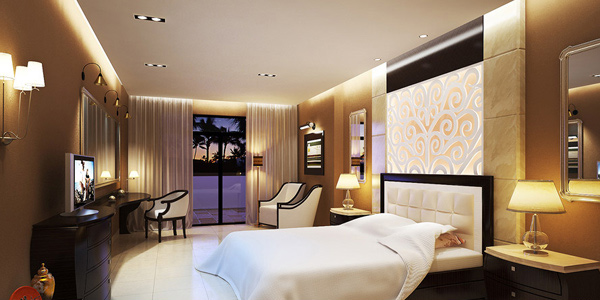 Add life to your bed's header by placing lights on it. You can use recessed lights or pin lights for it. You can also think of other creative ways to light your header. Some beds that have canopies also look good with lighting behind it. A lighted header could also illuminate your bedroom while all the other lights are off. This can surely give your bedroom a relaxing ambiance while making it looks so stunning too!
10. Natural Light.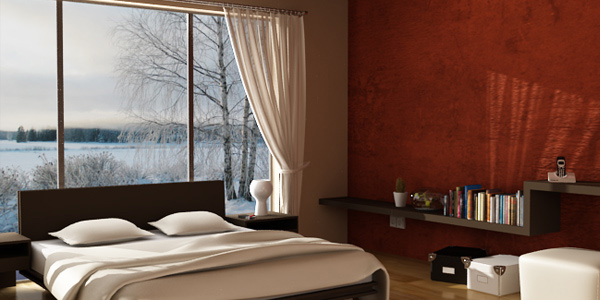 Nothing compares to natural light. It has equal value with artificial light. At day time, take advantage of natural light by opening your windows. This can also help you save energy if you use natural light. So, make sure your bedroom has windows to let natural light in.
The bedrooms you see above sure had amazingly stunning interiors but the use of lights added a lot of beauty in to it. A dark bedroom would not be good for relaxation but a well-lighted one will make one get the soothing feeling from these warm lights. Most bedrooms would use table lamps than the other lightings we have mentioned. You can look into 20 Beautiful Bedroom Table Lamp Variations.