Sleep Like You are Under the Sea with the Sleep Light
With the busy world these days, many people spend more time working than resting. Even sleeping is lessened and many may experience insomnia. This is a disease when someone is unable to sleep despite trying to from 30 minutes and up. There had been many solutions presented to this dilemma but I was surprised with one solution that a designer have arrived on. He designed a lighting that mimics the look of water.
Designer Kim Edo calls the light as Under the Sea Sleep Light. He coined the idea from how human feel with water around. A fetus is very familiar with the water in a mother's womb and survive with that water. The human body is comprised of 75% water. Babies and even adults feel calm when taking a bath and would make them feel relaxed. With that, he created a light that could give the environment a nurturing feel mimicking calm waters. Let us take a look at it below.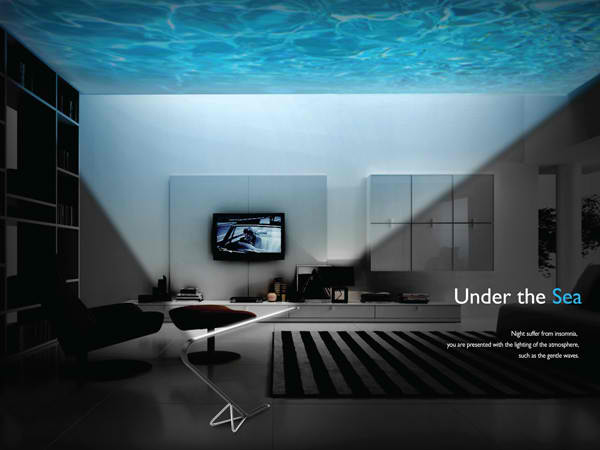 This is how the ambient lighting looks like. It really gives you the feeling of being underwater and would make you feel relaxed too.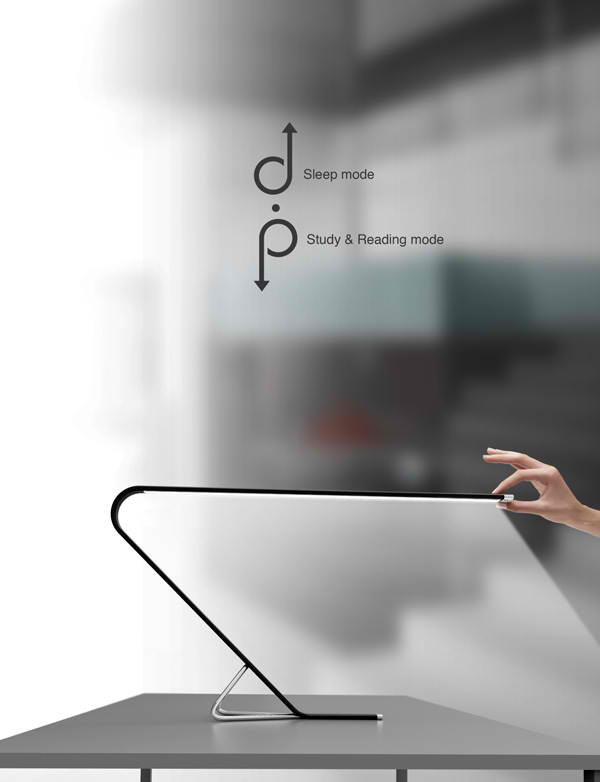 It has two functions. You can flip it up for sleep mode and down for direct lighting that could be used for reading and studying.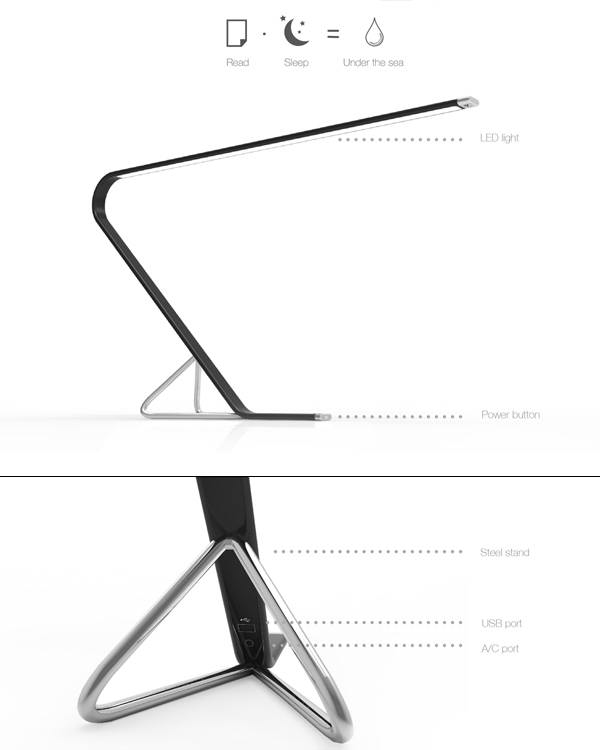 The light has a sleek design using steel and LED light.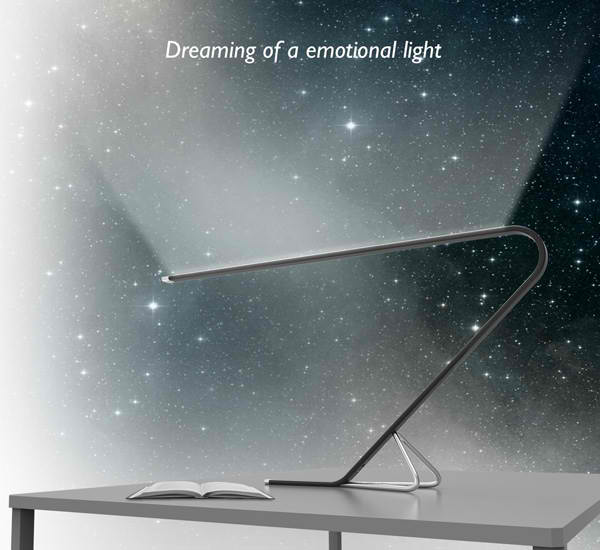 This sleek lighting can magically turn your bedroom into an underwater world or switch into a reading a study mode back on the dry land whenever you want to.
I guess Ariel will be very happy about this. Having a light like this will make her feel that she is still under the sea even if she has already taken the human form. Amazing, right? I'm sure her daughter Melody will love this design by Kim Edo too! Oh well, aside from Ariel and Melody. I know many of us would love to get this light so we can shoo away insomnia and doze off in a while.