Parachilna Lighting Features Stephen Burks & Jaime Hayon Collections
It is indeed amazing how lighting fixtures can give a huge impact to the aura as well as to the appeal of an interior. We can see that once we change an ordinary ceiling light to a lovely chandelier or pendant light. Even a bare table will look pretty once we place a table lamp into it. No wonder why designers never stop to create awesome lightings to our homes because of its direct effect to the appeal of our spaces.
Today, we will show you not just one but two bespoke series of lighting that were launched for Barcelona-based Parachilna. The series includes the ANWAR Collection by Stephen Burks and ABALLS Collection by Jaime Hayon. Both look luxurious and sophisticated. Let us take a look at the lightings below.
ANWAR Collection by Stephen Burks
This collection is the result of Stephen Burks' love of ethnic craftsmanship using complex metal structures. First look at the lighting will make you think that it is just simple but in truth it isn't. It is made from 96 steel rods welded individually on a 20cm ring.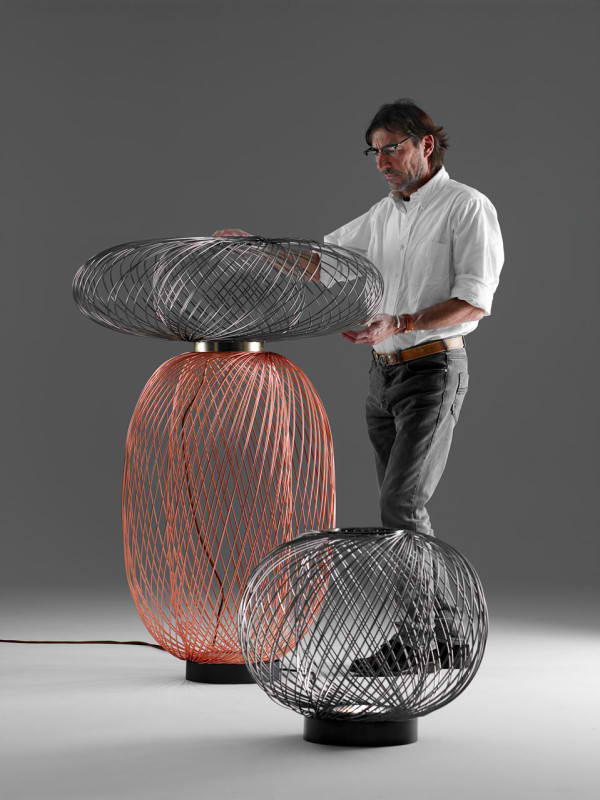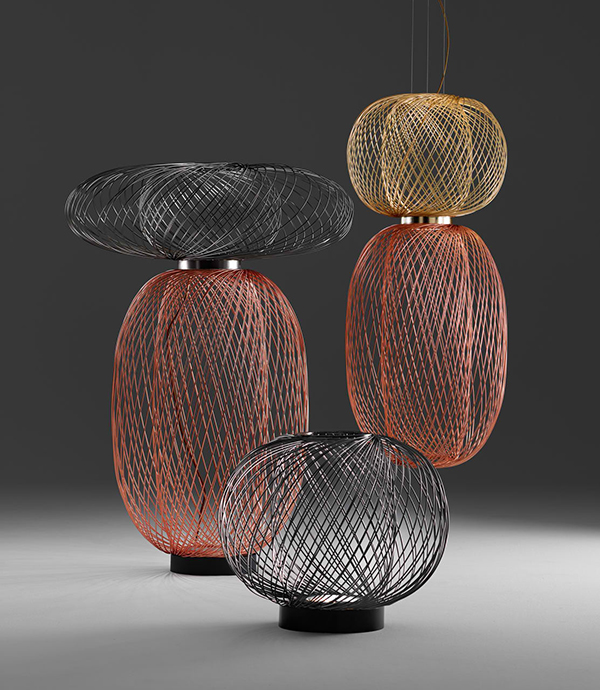 Each rod that comprised the lighting has different curve. This way, they will fit together once they are assembled.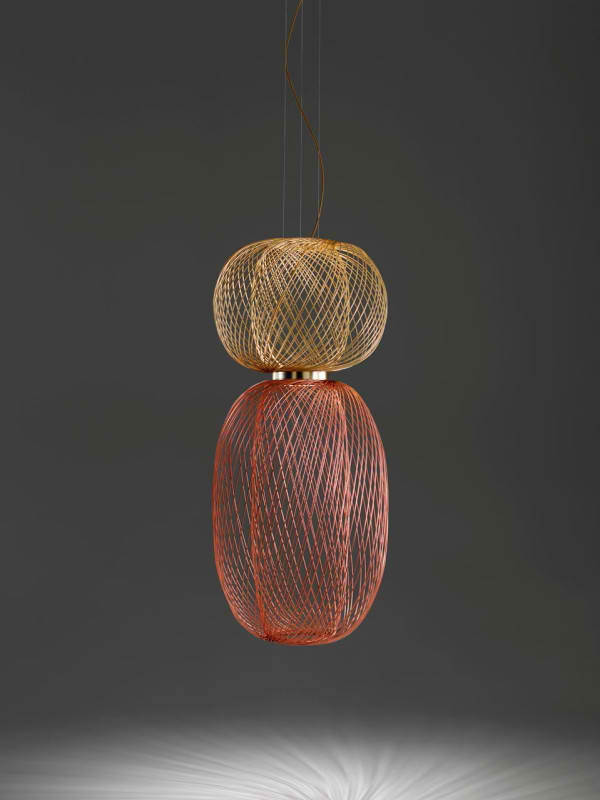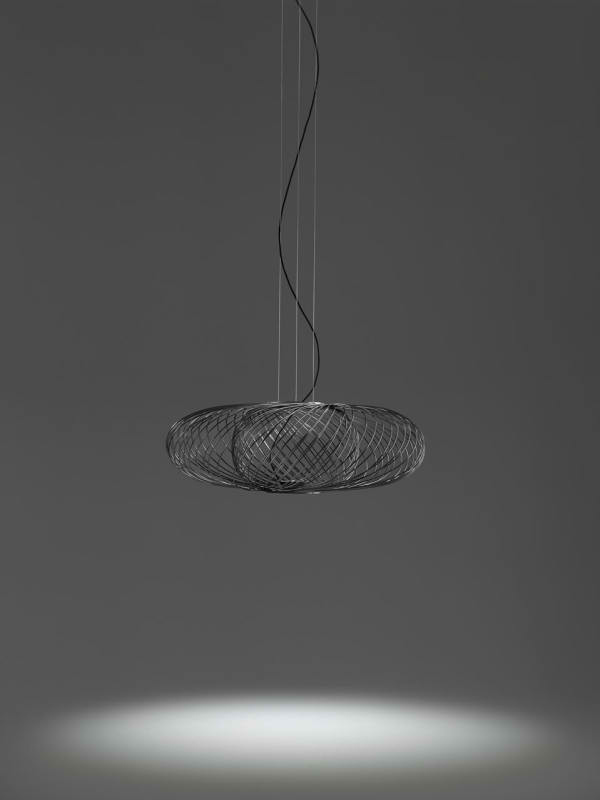 There are three open volumes designed for this collection.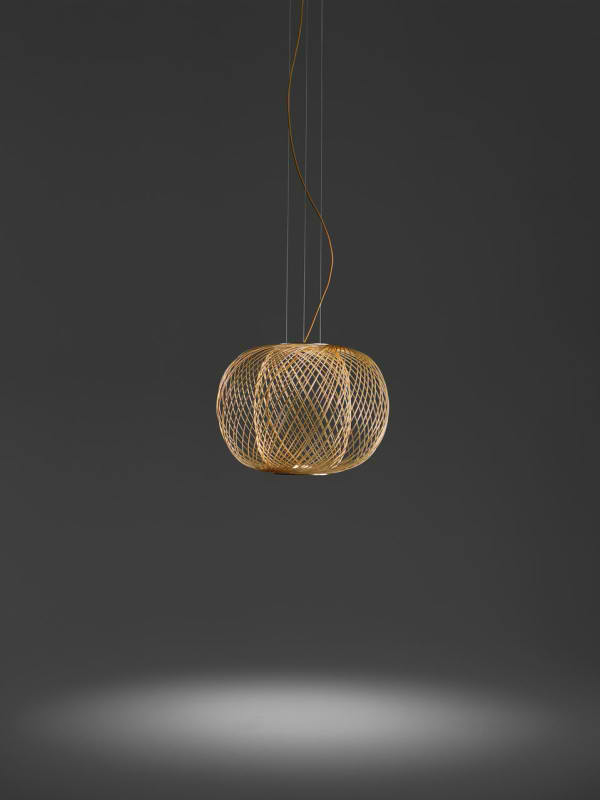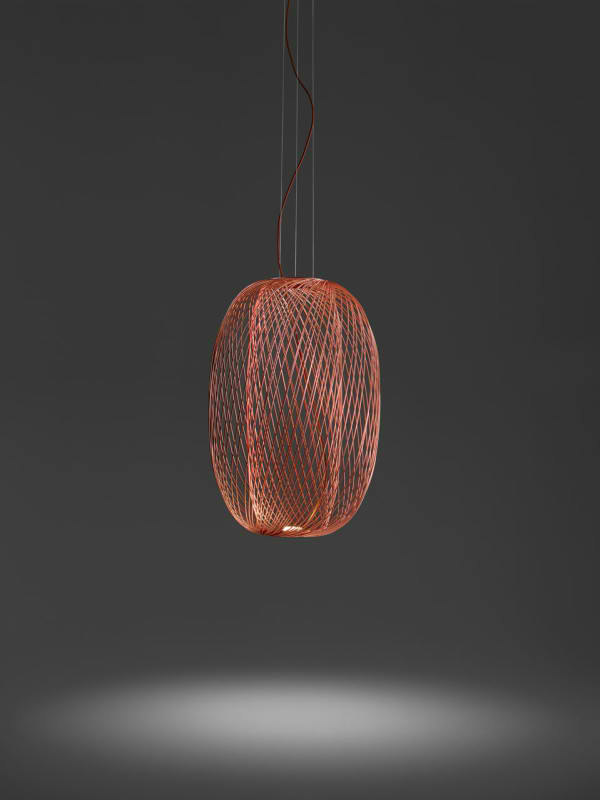 It can be used individually or together with other volumes.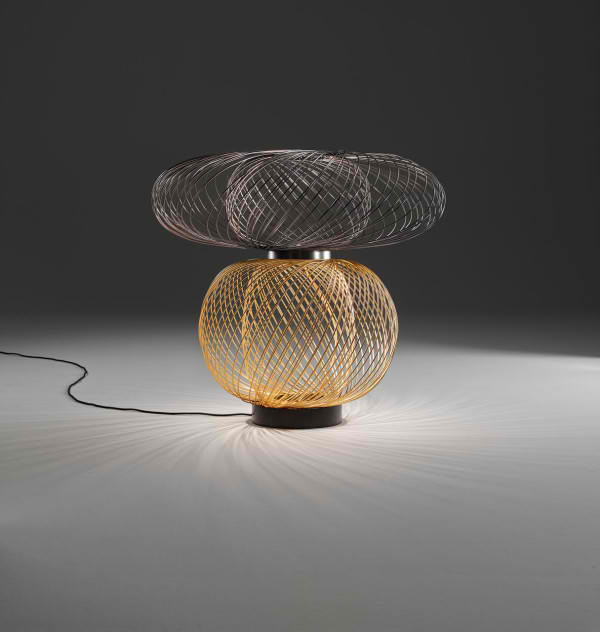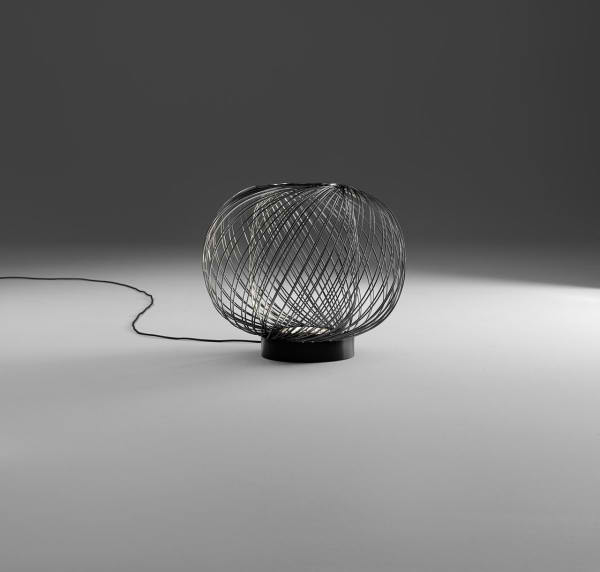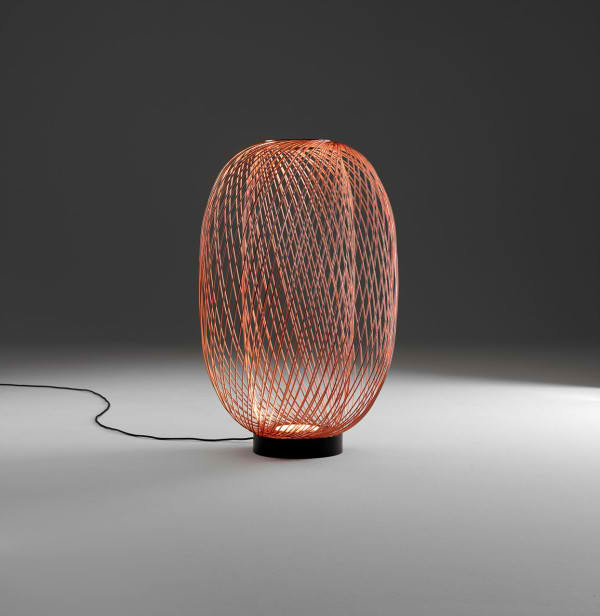 The ANWAR Collection includes three floor lamps, three hanging lamps, and the range of combinations that you can create using the three different volumes. Interesting, right?
ABALLS Collection by Jaime Hayon
ABALLS is straightforward and elegant. It is made from "rich materials, traditional skills blended with artisanal craftsmanship and impeccable finishes." It uses blown glass spheres are for three pendant lamps of different sizes, two different sized table lamps, and a gorgeous chandelier with 24 globes.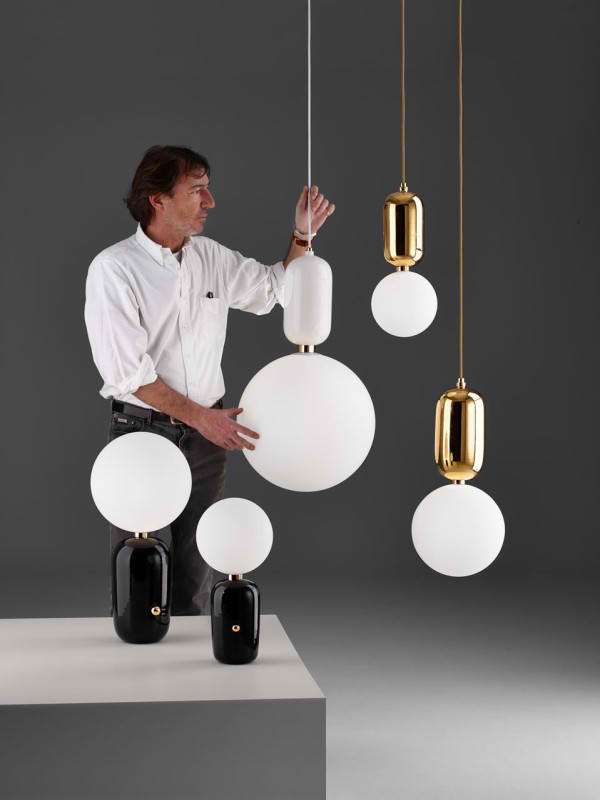 Each fixture has a base that comes in either a golden electroplated, white, or black lacquered steel ceramic finish.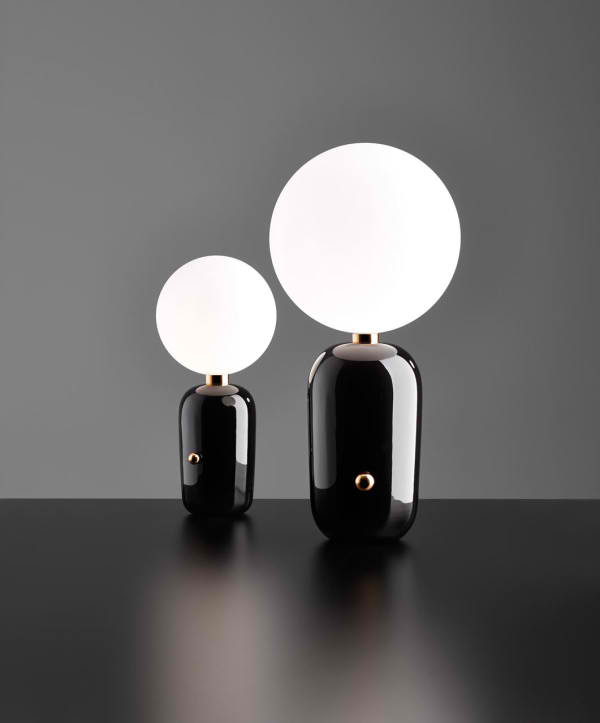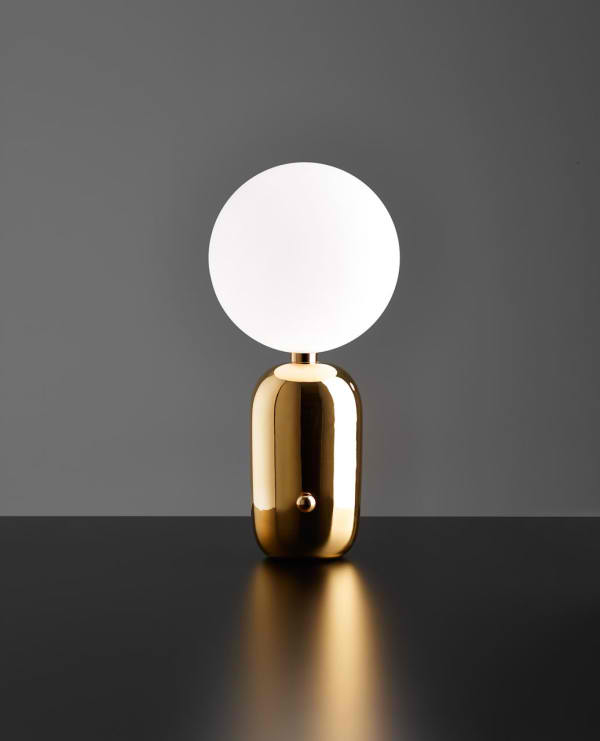 These are table lamps from the series with black and gold bases.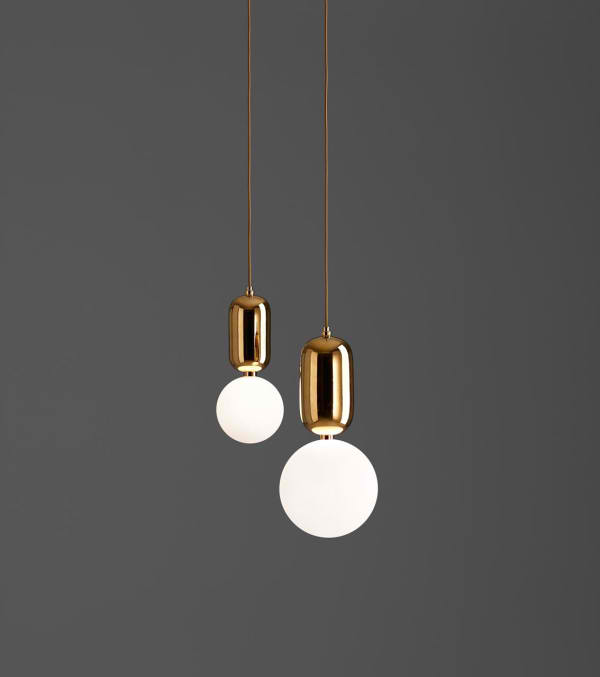 While these are lovely pendant lights in white and gold finish.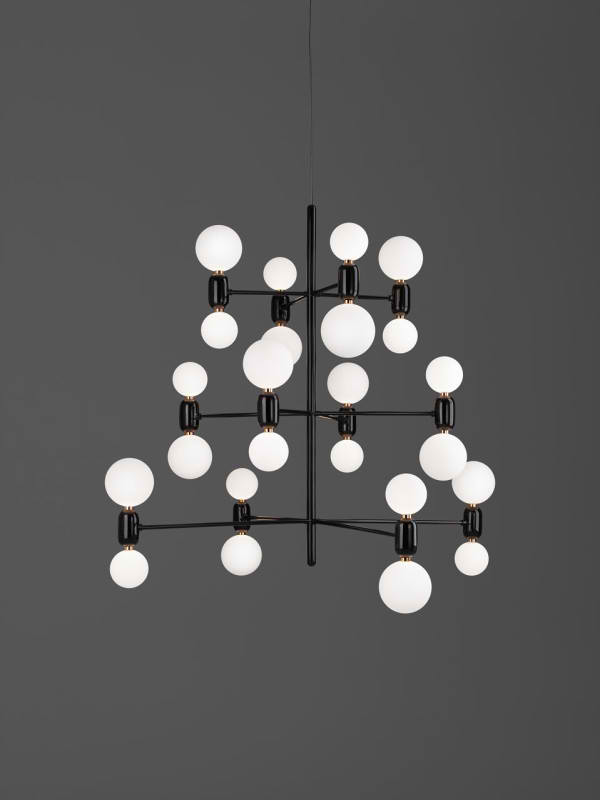 Part of the family is this striking chandelier with 24 globes. It looks like a branch with some white fruits on it!
These lightings for Parachilna are indeed stunners! Both the Anwar Collection by Stephen Burks and the ABALLS Collection by Jaime Hayon are well designed. I am certain that when these are placed in our homes, they will not just illuminate light but would also exude beauty. You can see that both collections are unique and that having them will make us feel proud of the lighting fixtures we have. I'm pretty sure that it will also make us even prouder of our homes!