15 Drawer Chests with Stylish Prints
We would always choose to get items that have more than one function so that our spending will be totally worth it. That is true on anything that we would purchase especially for furniture. One type of useful furniture that we have in our homes is cabinets and drawer chests. Most of the time, we find them in bedrooms although it can also be placed in living rooms and other areas of the house where you need enough storage for your stuffs.
Drawer chests can also be called as dressers. It can function as a storage area as well as a display area since you can place various items on top of it. Aside from the two, it can also stand as an added decoration especially if it has a lovely and stylish design. Most drawer chests are just plain but there are also others that have decorative prints on them just like what we are going to showcase today.
Contemporary Chest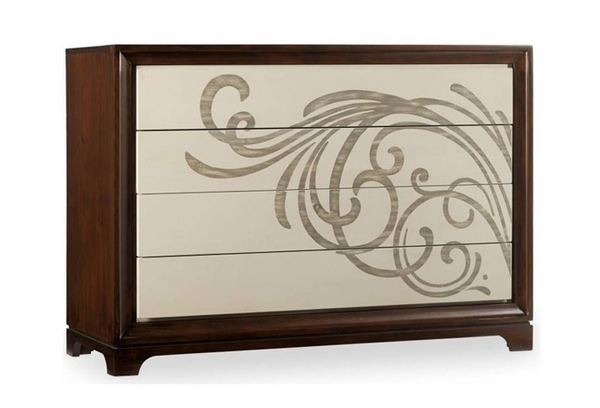 A cream colored drawer with contemporary motif swirls and a hint of a Japanese style for an exotic flare.
Scroll and Script Drawer Chest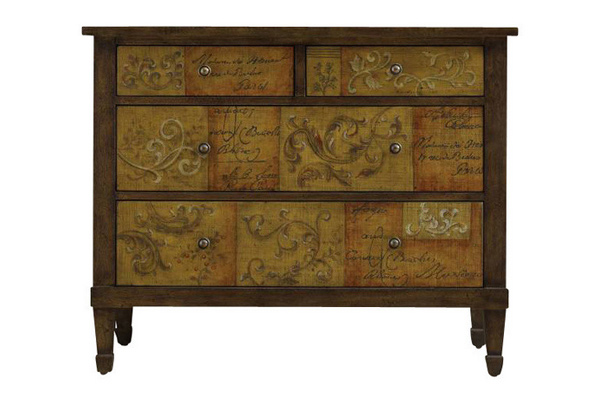 Go back to the time of feather pens and wax seals with this Scroll and Script drawer chest. It has two smaller drawers on top for your more delicate items and two large ones below it.
Cach Chest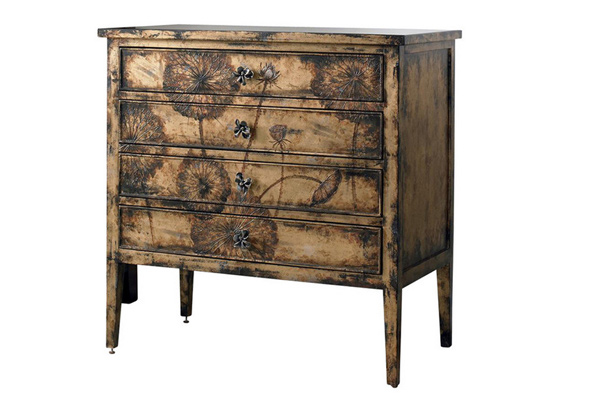 Matte gold finish and touch-me texture of the cache chest makes it captivating.
Fontenay Commode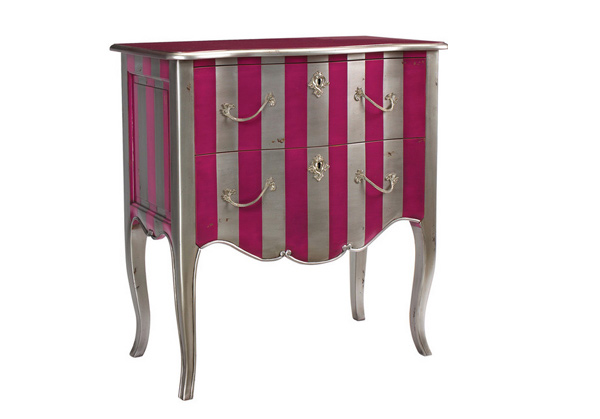 A whole lot of attitude and a bit of boho- get that from this drawer chest which sure is an attractive piece.
Soraya Chest
Zebra prints on a drawer chest will surely spice up your bedroom's aesthetic.
British Flag 3 Drawer Chest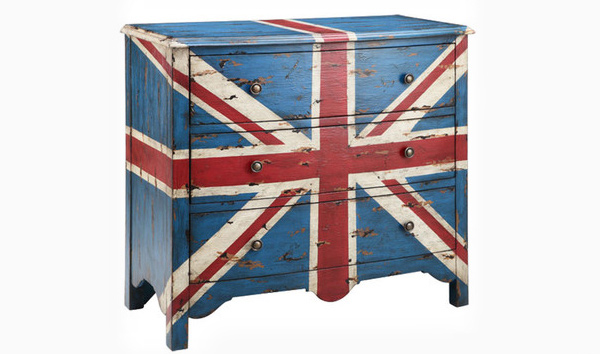 Express your love for country or maybe for art through this drawer chest with British flag print.
Safari Chest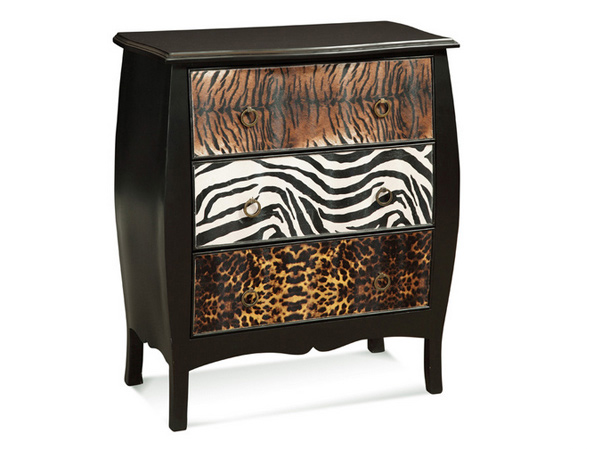 An exotic Safari chest featuring prints from Tiger, Zebra and Cheetah.
Map Chest of Drawers by Bryonie Porter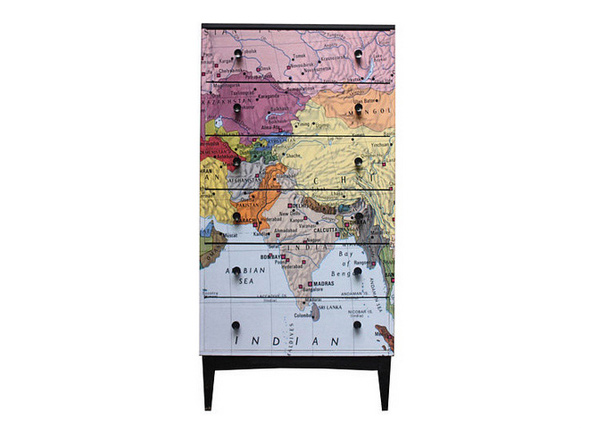 How would you love to have a map on your chest? This sure is a unique design!
Montrevel Commode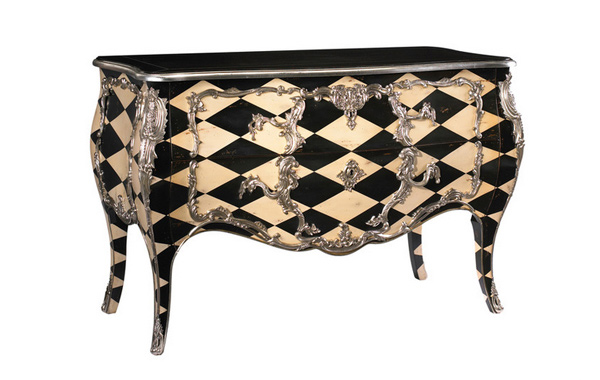 Harlequin-patterned Montrevel commode that have traditional lines primly adorned on it for an intriguing look.
Beatrice 3 Drawer Chest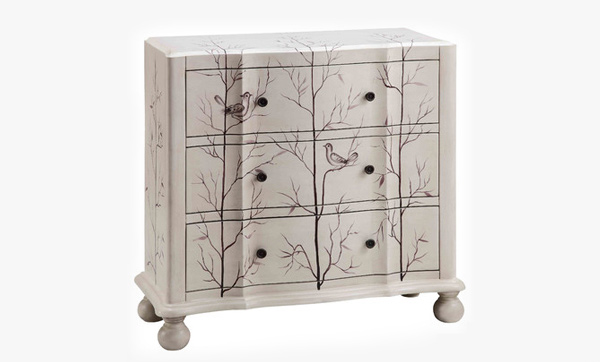 Black and white drawer chest with branches printed on it. This is a perfect combination for a stunningly elegant and modern bedroom.
Moorish Chest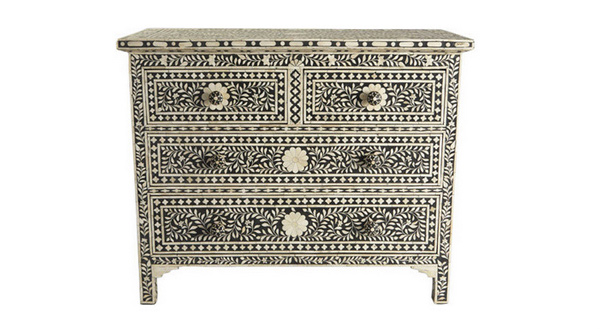 If you want a drawer chest that has so much intricate details on it, then this would be up for grabs! Just take a look at all those details for the leaves and flowers.
Shimmer and Stripes Chest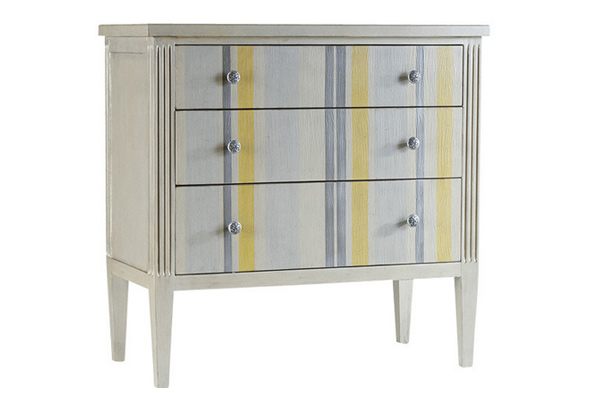 The gray and lemon colors are pretty in stripes and are well-contrasted with the silver drawer pulls.
Modern Graphics 3 Drawer Chest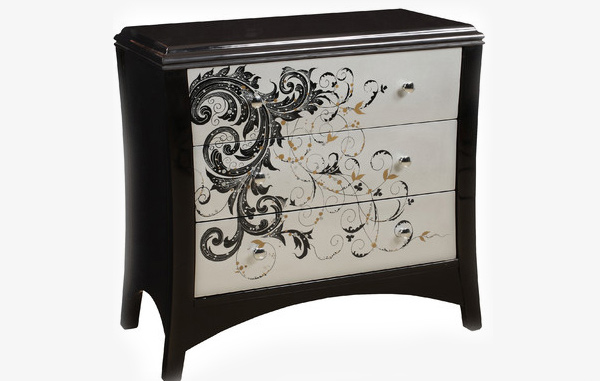 Modern graphic floral swirls on this black and white drawer chest looks beautiful and could no doubt enhance any space.
3 Drawer Chest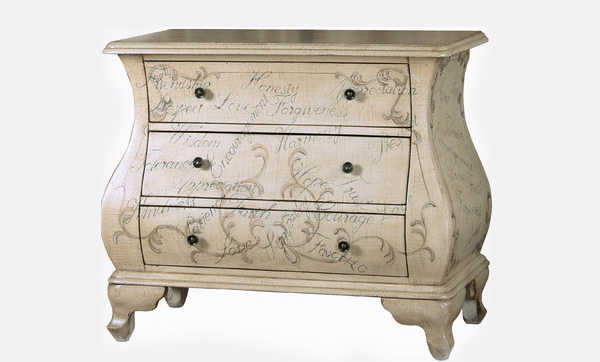 This also have swirls and scripts on it like the previous drawer chest we have featured earlier on this list but this is just lighter.
Plaid Chest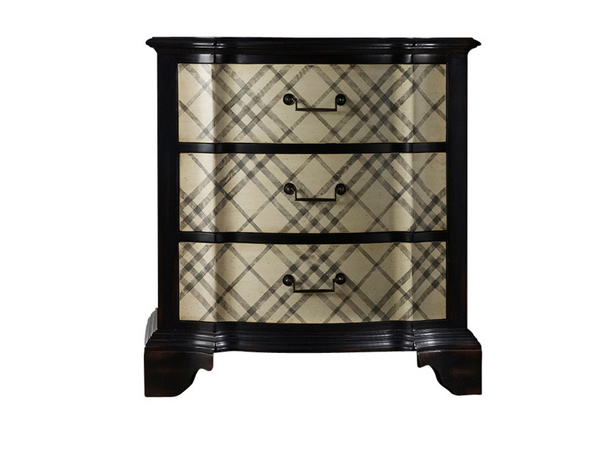 Love plaids? Get this one for a classic and luxurious style.
You'd surely agree with us that these drawer chests with prints are stylish and could certainly enhance your space while it provides storage for your belongings. Want one with plain color? You can get plain colors drawer chests too like the modern dressers we have featured before.