15 Simple Four Poster Canopy Beds
We have showed you different full draped canopy bed designs. But that doesn't end there because there are so many canopy beds that come in various styles. For today, we will be showing you four poster canopy beds without the drapes. They look simple but would still give you a beautiful interior and a comfortable bed at the same time.
This is good for homeowners who want a canopy bed but free from all the drapes because some would prefer it to be simple. So, we have collated various four poster canopy bed designs for you to look into. They do not just come in different styles but are also made of different materials. Scroll down and check on these designs.
Canopy Bed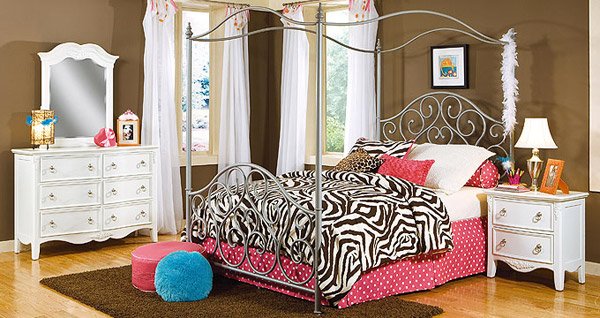 The combination of prints for this bed makes an elegant feminine statement. It looked right in this decorative canopy bed.
White Canopy Bed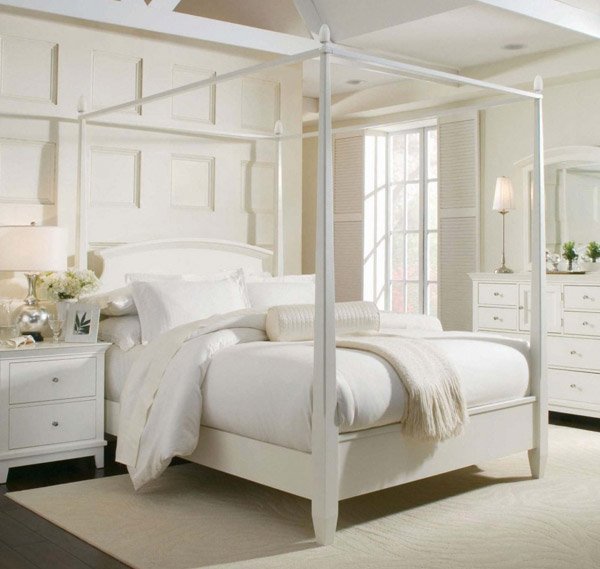 Everything white! This bedroom would make you dose to sleep at once for its so comfy and dreamy.
Canopy Bed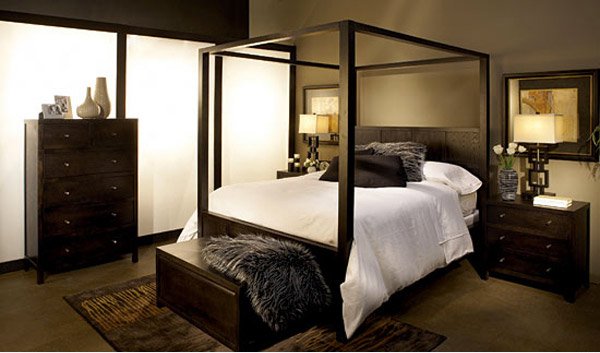 Softened by the furs and white beddings, this brown canopy bed is certainly a treasure.
Modern Canopy Bed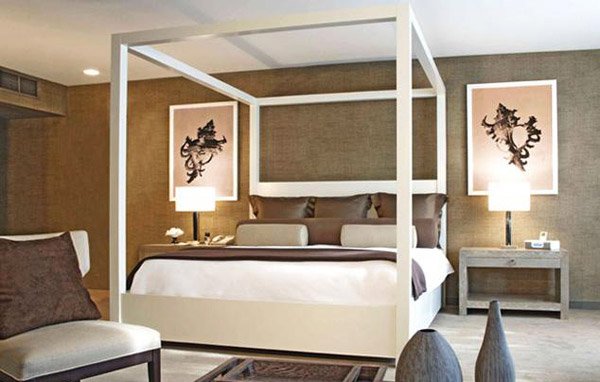 A sophisticated bedroom using white canopy bed. The lamps on its side managed to achieve a relaxing aura.
Delgado Platform Canopy Bed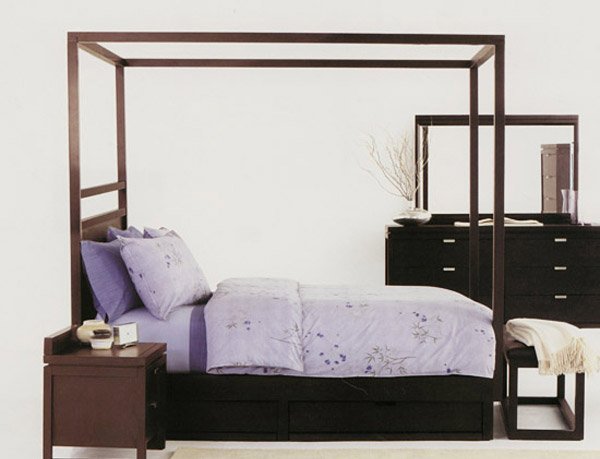 Get this kind of bed with storage area below it and a canopy bed. You'll love this especially if you lack spaces for your stuff.
Marion Charcoal Grey Queen Canopy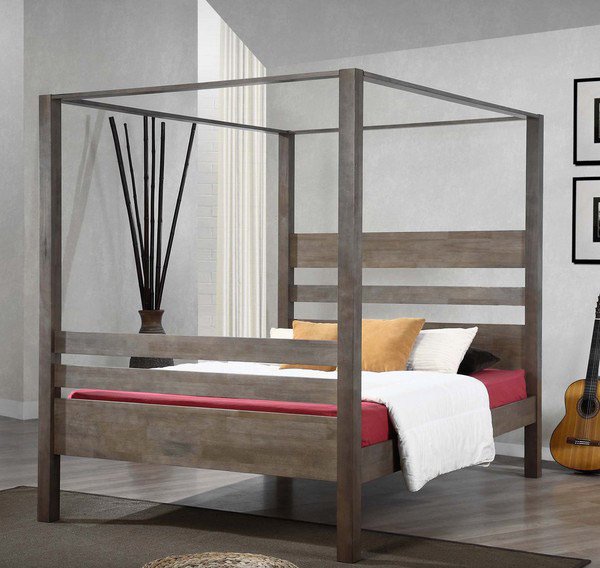 A canopy bed in gray shade is the focal point of this minimalist bedroom. If you want a Zen look, this one can also fit in.
Sciwenchante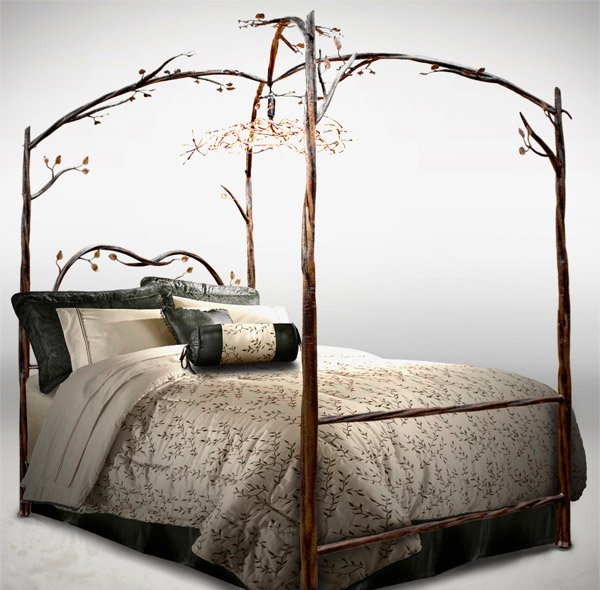 An enchanting bed, perfect for a little queen or a little princess.
Thom Filiicia Dark Grey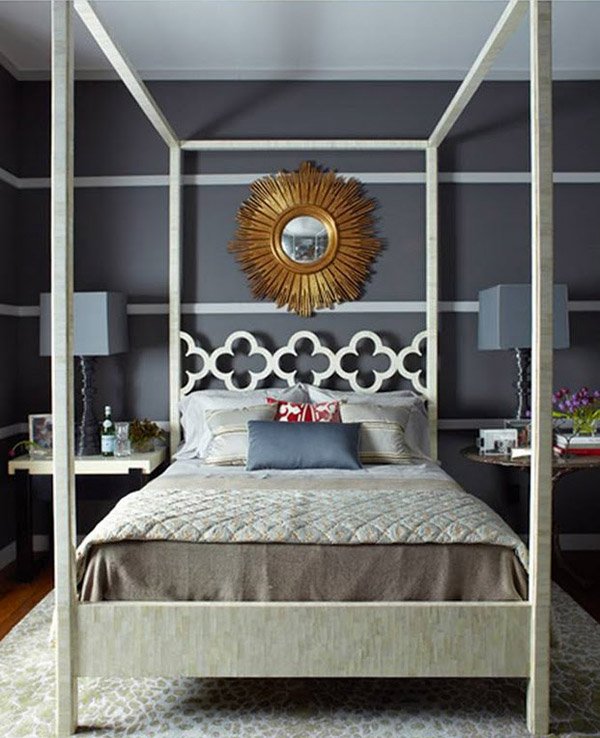 Go modern or eclectic with this canopy bed. This simple bed allows you to add more decors and accessories without overdoing it.
Canopy Beds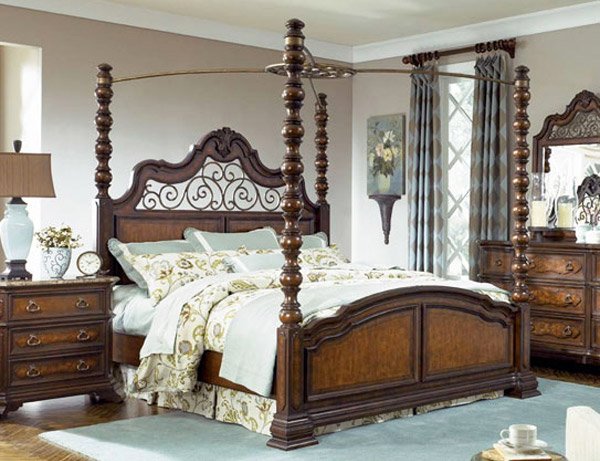 So vintage isn't it? The intricate designs of this bed with the matching armoires and side table complete the look of this classic bedroom.
Grubb Bright Bedroom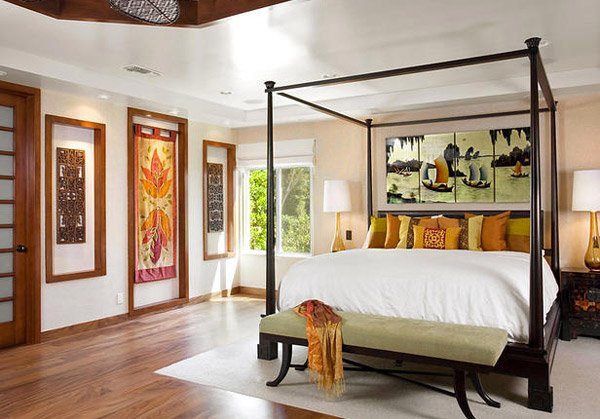 A brown wooden bed can give a contemporary touch to a bedroom.
California Cube Canopy Bed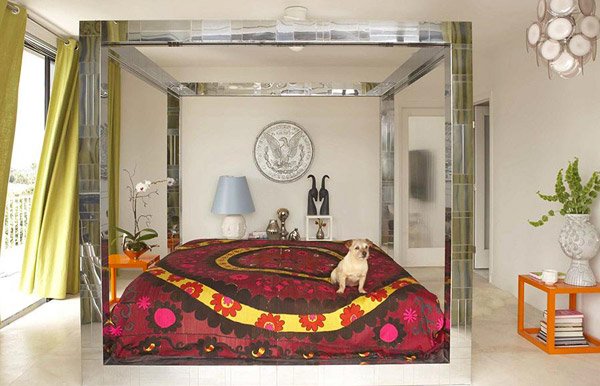 A modern canopy bed design using mirrors. The glare from the mirror makes this bedroom look visually larger.
Provence Canopy Bed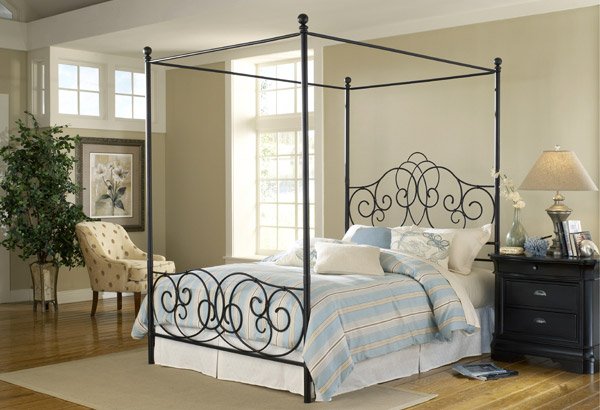 The swirls for the header and footer look gorgeous! A bed fit for anyone who wants an elegant bedroom.
Cortona Spanish Revival Canopy Bed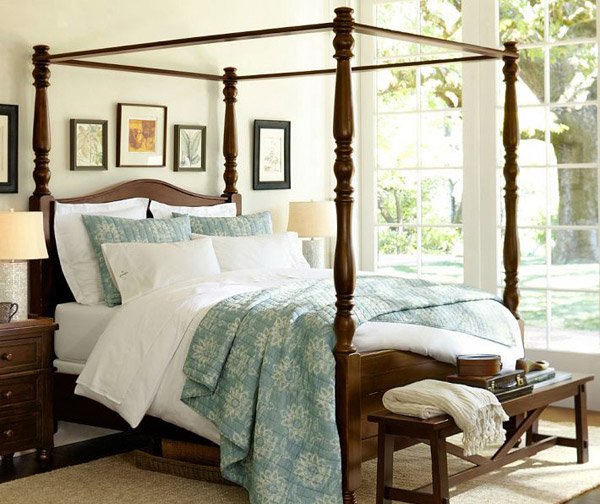 A wooden canopy bed for a classic or traditional bedroom. It would look lovelier id you get pretty covers for your beddings.
Quatrafoil Queen Canopy Bed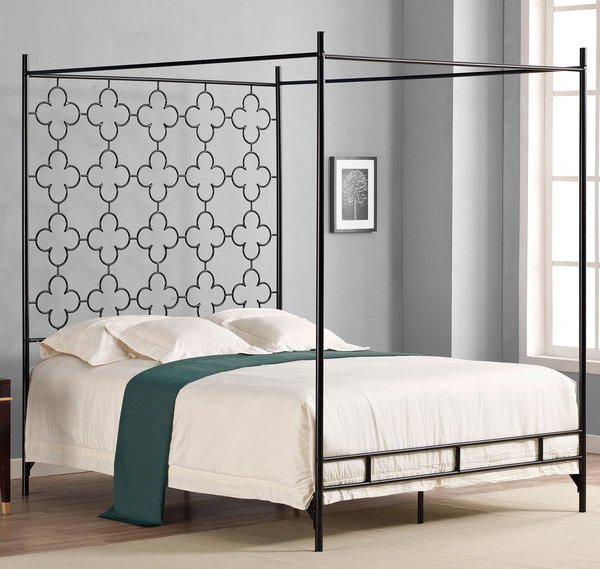 A simple canopy bed that for but would add beauty to your bedroom's interior.
Samurai Canopy Bed
If you want a Japanese themed bedroom, this canopy bed would surely fit in.
So that will be all for today! Four poster canopy beds for a minimal yet attractive bedroom. Now it would depend on your bedding and other bedroom accessories and decorations to complete the kind of look you want. If you prefer a canopy bed with drapes, you can check on our previous post on 15 Dreamy and Romantic Full Draped Canopy Beds