15 Dreamy and Romantic Full Draped Canopy Beds
Beds come in different designs and styles. Some are created to fit a particular interior while others can be used in whatever bedroom. Aside from those types of beds, you can also get it in different types and sizes. It can be a bunk bed, a queen bed and others. There are also canopy beds. Canopy beds have four posts that are connected together by rods at the top. Gorgeous fabrics are usually draped over the entire bed.
With canopy beds, you will seem to be enveloped in a soft fabric while you are in your journey to the land of dreams. Elegant canopies can do wonders with your bedroom. Get jealous with the full draped canopy beds we are about to show you. Scroll down and feast your eyes to our collection of dreamy and romantic ful draped canopy bed designs.
Timber Post Canopy Bed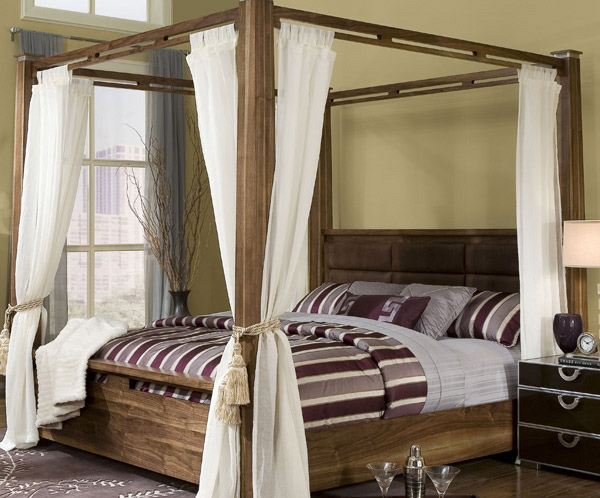 The browns in this bedroom made it catch a calm aura. It feels even a lot softer with the white fabrics on it.
Antonia Canopy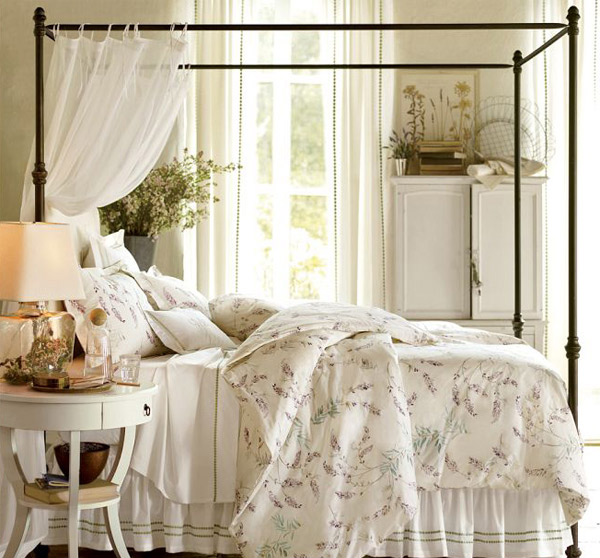 So dreamy and romantic indeed! The look would make one lie on the bed and sleep at once.
Beautiful African Canopy Bed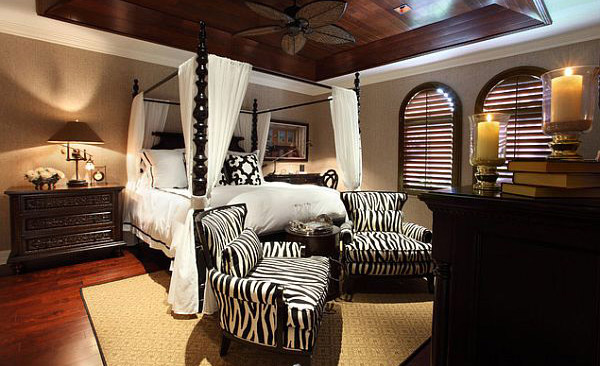 African style with its zebra print on the seats in this bedroom of wooden furniture including the four poster bed.
Canopy Beds 4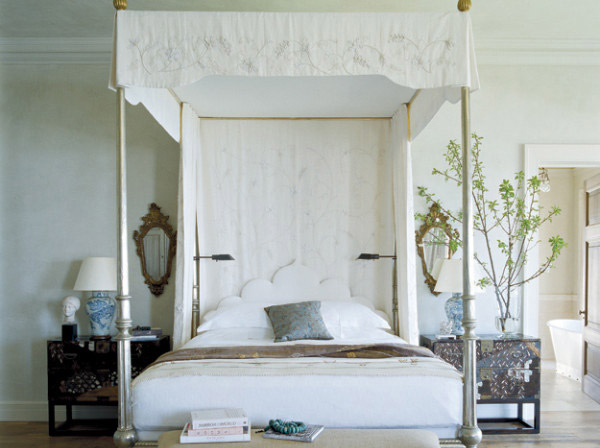 White is indeed lovely but its minimal look was enhanced with beautiful decorations.
Canopy Iron Beds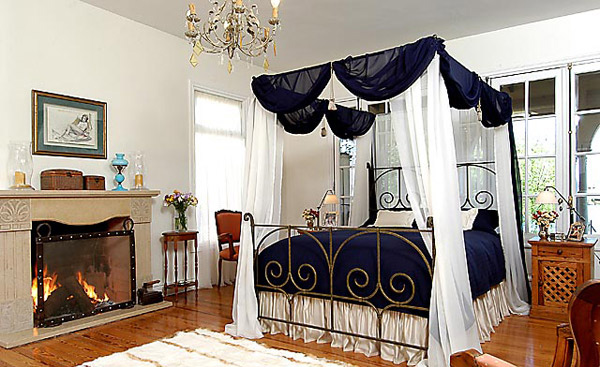 Dark blue and white combined add royalty to this romantic bedroom.
De Ganay Bed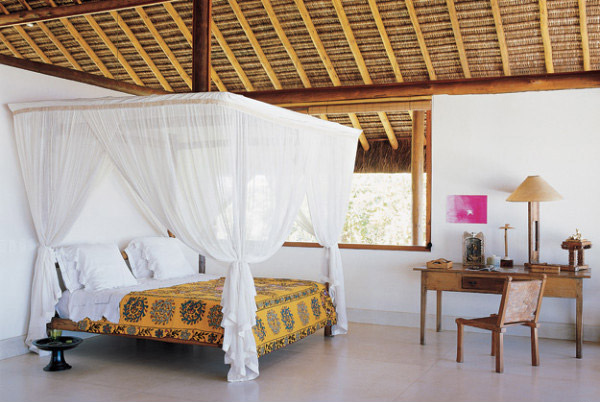 This bedroom has a Zen look with minimal items inside it.
Farmhouse Canopy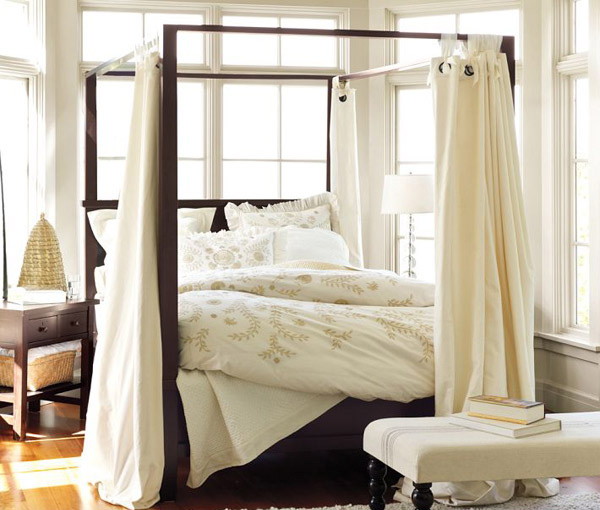 Anyone would love to sleep in a bedroom as beautiful as this. Look at the soft comforter and the relaxing colors! It seemingly invites you to sleep.
Ethnic Interior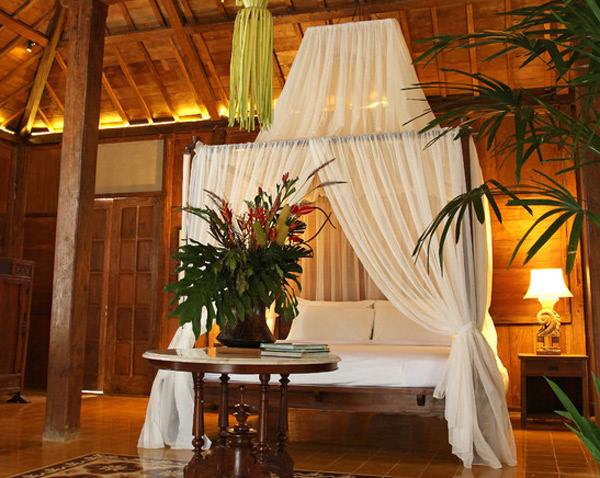 One look at this would give you chills for it is so beautiful and romantic. Anyone would cuddle in this lovely bedroom.
Bedroom Interior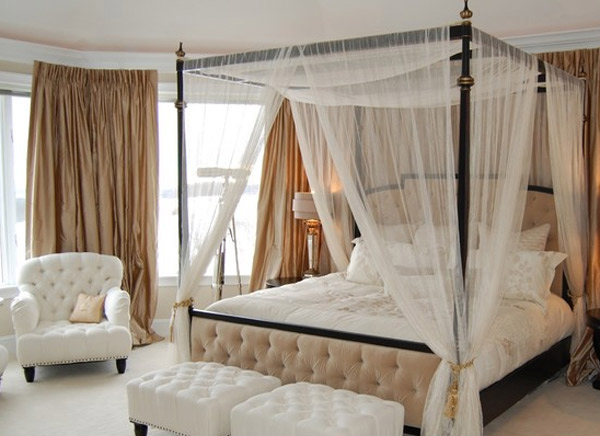 Tulle fabrics for the canopy added beauty to the entire bedroom. It even made it look dreamier and lovely.
White Bedroom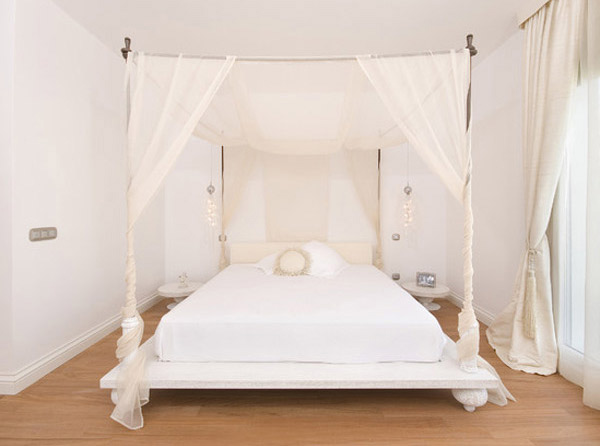 A low bed can also have a canopy like this one. All white colors and the soft linens- a sure lullaby to the homeowners!
Pavillion Black Canopy Bed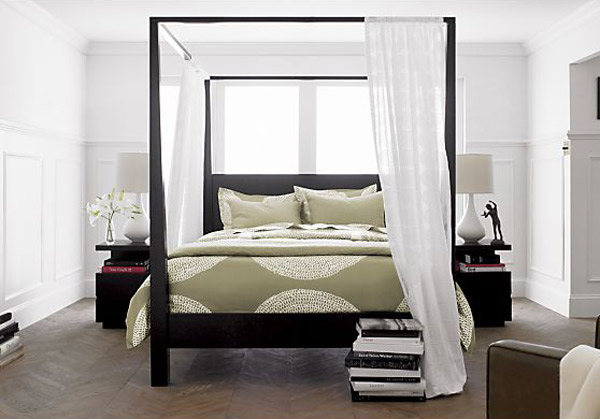 Black canopy bed paired with white fabric in this modern minimalist living is a sure beauty!
Casa Paralea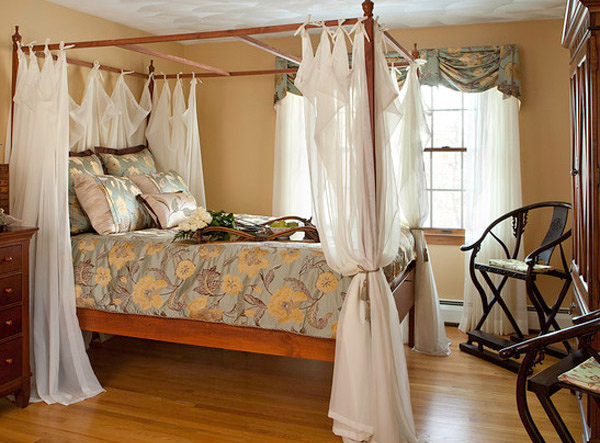 Country looking bedroom with floral beddings made even more gorgeous with the white linens.
Posh Palette Canopy Bed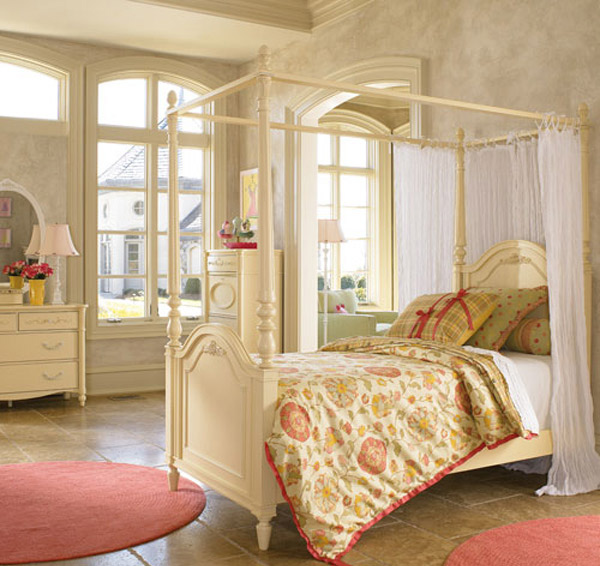 This one is simple but the look is enhanced with the printed covers.
AMW Bedroom Design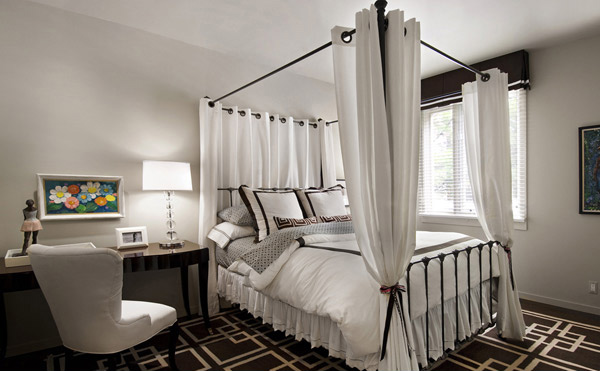 One look at this bedroom would make you fall in love with it. The patterns on the floor and the colors of entire room looked totally amazing.
Bedroom Canopy Bed White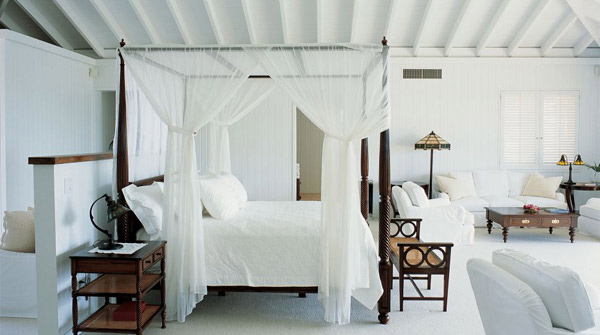 Spell dreamy and this bedroom will surely come to your mind. White color and wooden elements sure made this bedroom look very lovely.
After seeing these canopy beds, you might be inspired to get your own canopy bed as well. You can actually add more personal touch to it like what others do. Some place some accessories on the fabrics like little butterflies or tulle pom-poms. But the ones above are already lovely even if they looked simple. It even made a bedroom look dreamy and romantic. Look into these Sensual and Romantic Bedroom Designs for more inspiration.