16 Sensual and Romantic Bedroom Designs
A romantic bedroom offers a warm and inviting atmosphere. It creates a soothing retreat for your tired spirit. It promotes intimacy. A romantic bedroom is often associated with softness, intricate details and splashes of red. It derives emphasis on emotions and content rather than order and form and the free expression of the passions and individuality.
Creating a spicy room can be fun and simple as changing your light fixtures, choosing warm lighting, altering your wall paint by getting bold, exotic wallpapers. Adding romance to your bedroom is a sweet idea. Either you share your bedroom with someone or not you could always choose to add a romantic flair to your most private spaces without a sweat. From dark and sensual to comfortable and tranquil the romantic designs that we have here will definitely appeal to your taste.
Athing Master Bedroom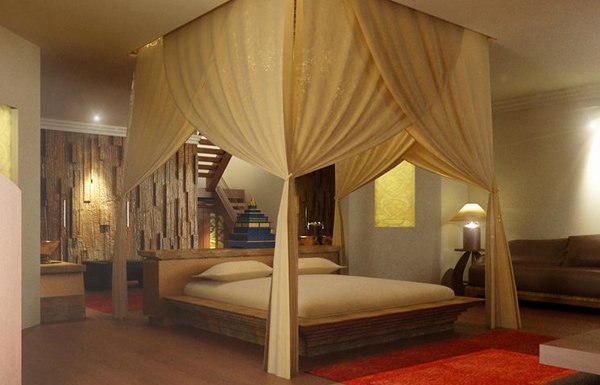 The glittery, beige bed hangings made this earthy-colored-inspired romantic bedroom sparkle with intimacy.
Bedroom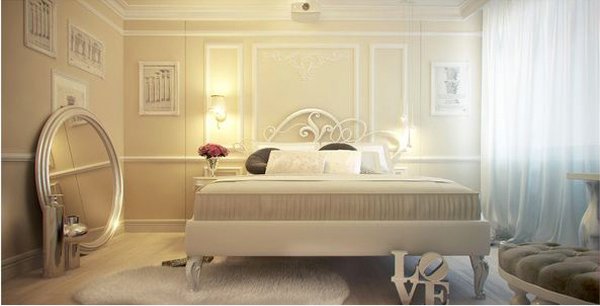 This entire neutral bedroom is amazingly relaxing and romantic. The crisp white sheers and area rug bring softness to this romantic space.
Charles Neal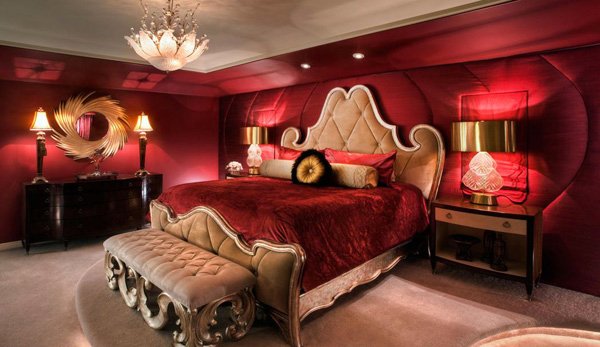 Nothing could be sexier than a bedroom covered with luscious fiery red.
Cochran River Song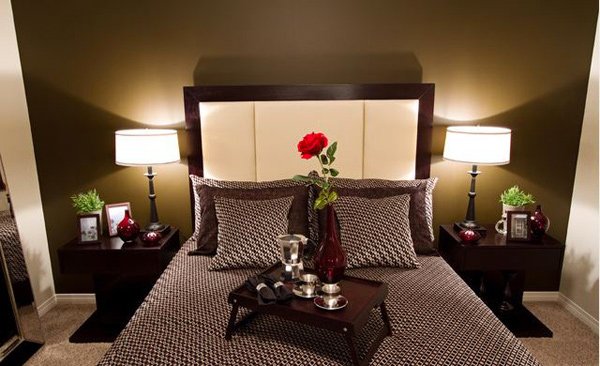 Choosing a great lighting for a romantic bedroom is critical. Go for a cozy look like the design above. The combination of the chocolate brown and the light reflected by the lamps make this room flattering.
Six Senses Con Dao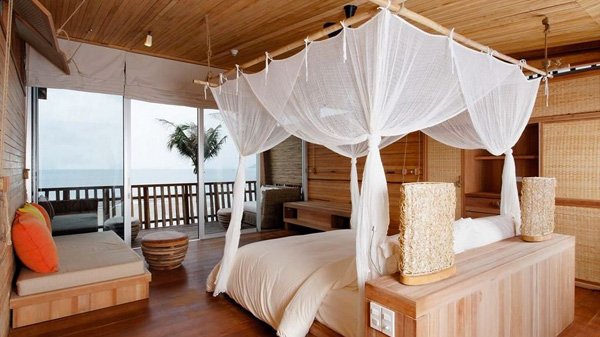 This bedroom is a sanctuary of relaxed romance. The beautifully draped canopy makes this room more interesting and romantic as you capture a honeymoon worthy view.
Fisher Island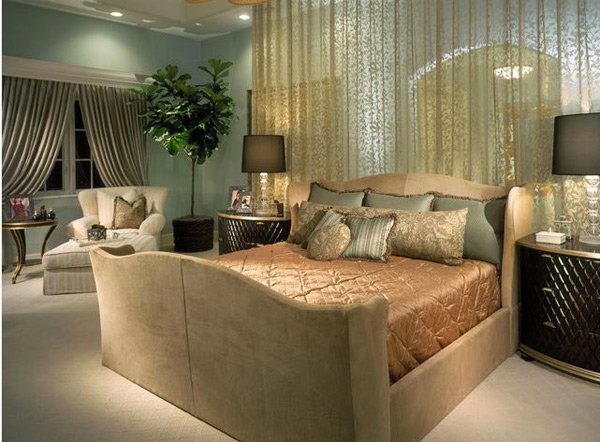 We love the cozy lighting, muted tones and the sheer with its glimmering details crying out in glamour and romance.
Look Outside the Window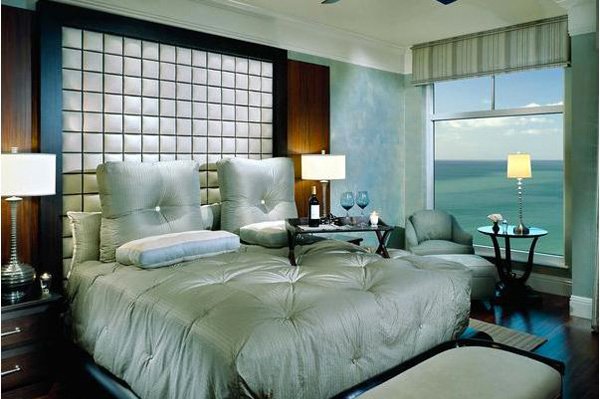 Capture the romantic scenery outside and bring it to your private space like this design. The muted color scheme with earthy touch paired with reflective satin make a perfect bedroom for a romantic getaway.
Love Bedroom 1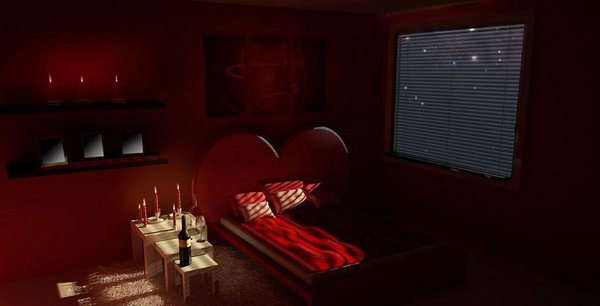 The rich, dark colors envelope this room creates seduction and privacy.
Master Bedroom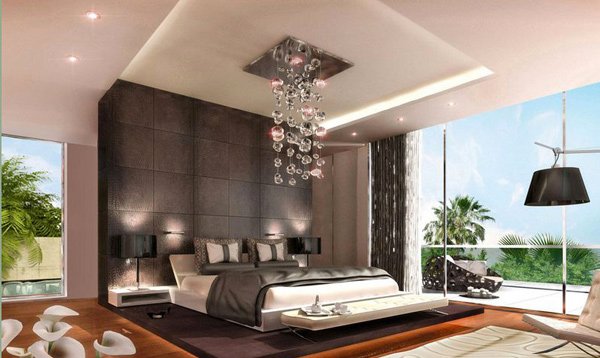 The light reflected by the black shaded lamps against the dark scheme focal wall is very seductive, oh! and the glamorous effect of the crystal light fixture- simply alluring.
Master Bedroom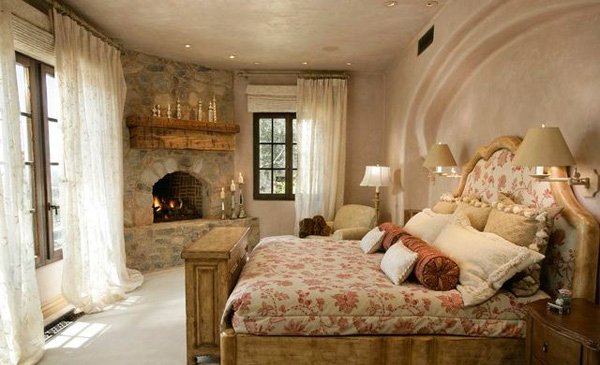 A flowery accentuated bed, fireplace, walls, the soft sheer curtains; every single thing in this room makes it nothing but adorable and romantic.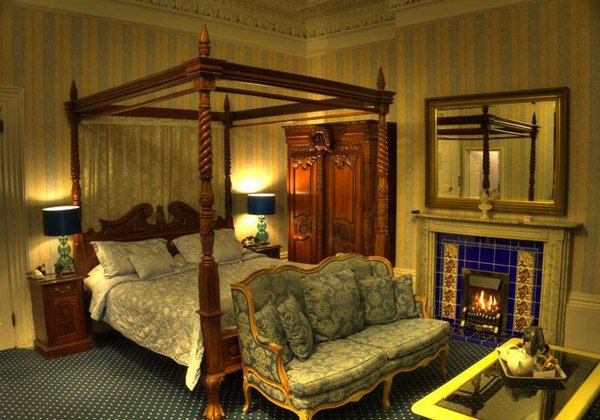 Adding a mirror to this classic romantic bedroom opens up the space and creates depth.
Master Bedroom Classic, Jakarta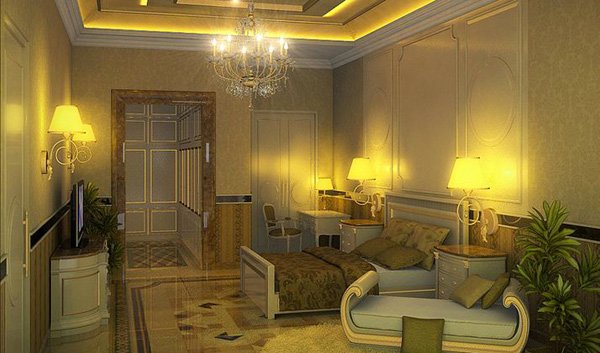 The touch of tropical ambiance in this room makes it more sensual and comforting.
Master Bedroom in DHI1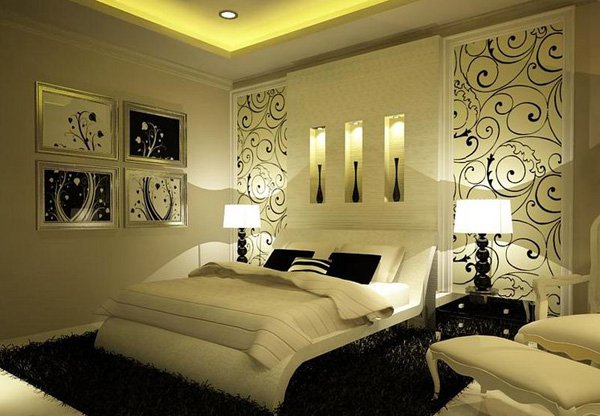 There's something about the mysterious nature of black that makes it romantic and sexy especially when used in moderation and paired with the crisp white hue.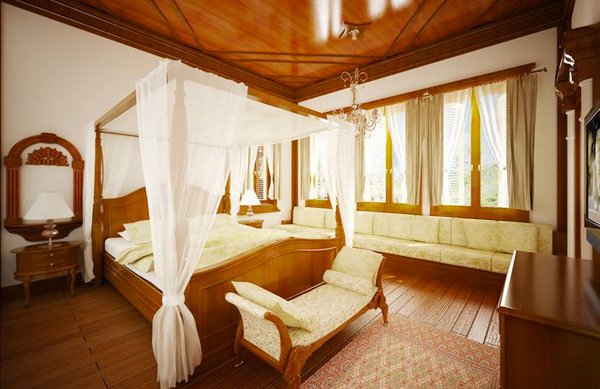 The combination of white and wood promotes comfort and restfulness while adding area rugs in red with symmetric details add color depth enhancing the romantic atmosphere.
Romantic Contemporary Bedroom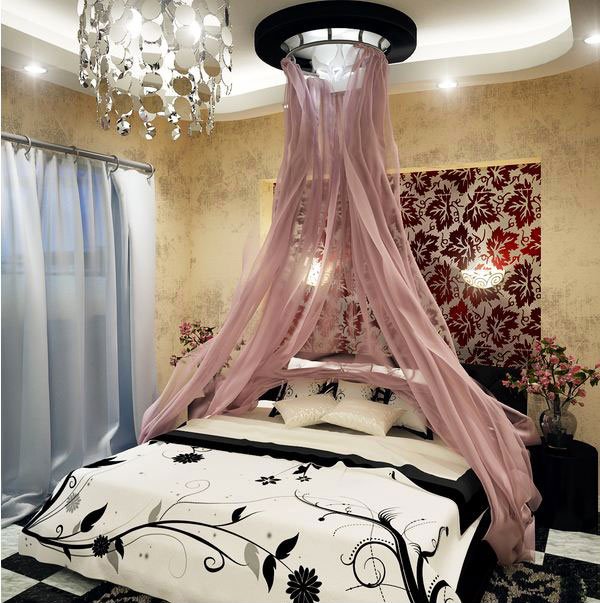 Do you want to have an instant love ready nest? Simply install a flowing bed hanging like the one above.
Whimsical Chicago Traditional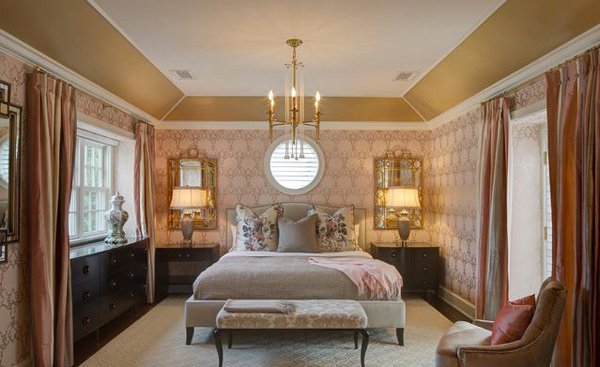 The vintage look in this bedroom creates a whimsical, romantic appeal.
The bedrooms certainly look cozy and captivating. Incorporating the romantic bedroom designs ambiance is just a piece of cake. All you need to have is a clutter-free space. You could also paint your walls with pale hues for a more relaxing and inviting aura or you could just dress your walls with bold patterned wallpaper that will bring tranquility and glamour. If you are aiming for a classic romantic ambiance you could go for passionate, dark colors and it will surely create a sense of intimacy and seduction. Accent your room with sheer curtains in white for a mature, sophisticated feel. The bed is the most important piece in this theme. Make it your centerpiece and create an instant privy feel by installing canopy or flowing bed hangings. In setting the mood, do not forget to get a dimmer or warm lighting for your bedroom and of course a fresh, sweet or sensual scent can also help. Make your romantic bedroom your sweet escape from the stress of daily life. You can also get more tips from How to Decorate a Romantic Bedroom.