20 Gorgeous Bedrooms with Wooden Sliding Doors
You can use wooden sliding doors for your bedrooms for easier access.
Like what we have mentioned before, sliding doors makes life easier – let me tell you a few things why I think that it actually does make life easier – especially at home. First, sliding doors gives our homes more spaces than a regular door actually does; second, they make our spaces far more interesting (than having the regular panel door) and last, it gives our bedrooms for example – a more appealing look and feel.
The reasons that I have just gives may seem weird or even pretty obvious things – but that is all the more reason why I suggest we change our doors to sliding doors – life should not have complicated reasons for us to actually choose the easier road; didn't know how I got there – but check out the awesome bedroom spaces that we have collected that has the prettiest wooden sliding doors!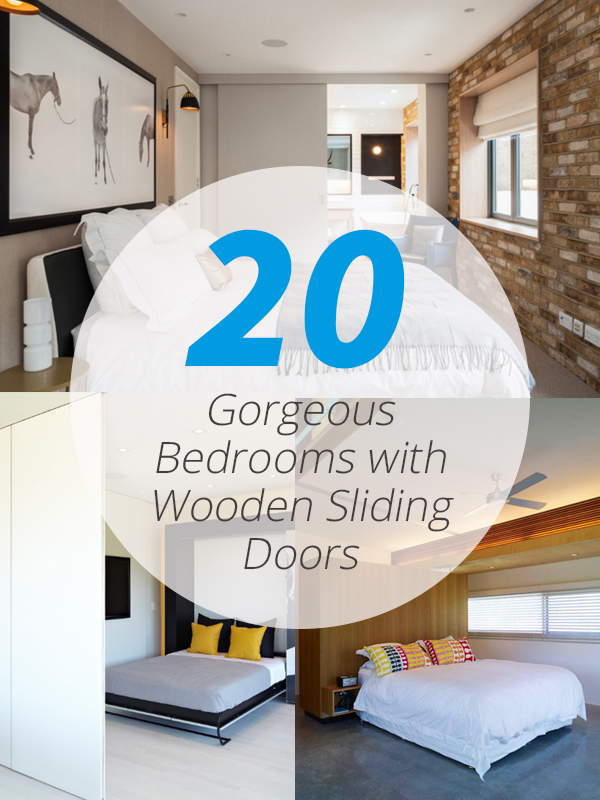 1. Alamo Remodel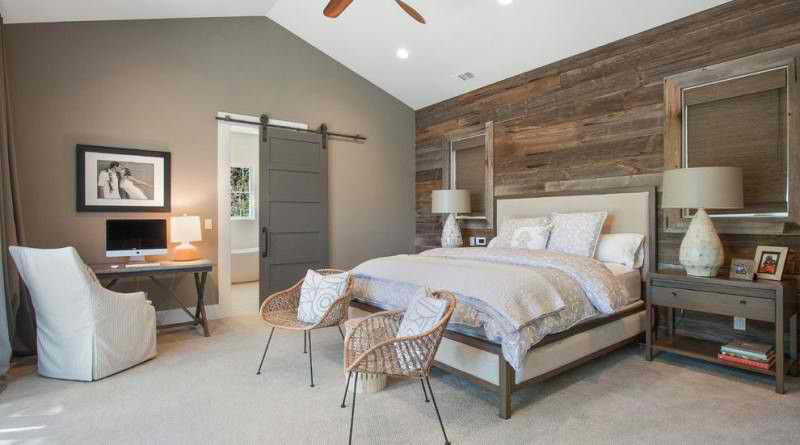 First up! What do you think about this ultra-gorgeous bedroom? The color of the wall where the sliding door is pretty; the accent walls with the wooden panels look perfect and the large windows (or are they mirrors?) above the side tables are just pretty!
2. Frisco European
This creek house sure looks like something from a magazine or a hotel room. The details of the wall paper, the choice of linens and sliding doors seem really special and well thought of – why not, right? You always want a comfortable space, right? Especially in the bedroom.
3. Hillside Modern
What a great way to have the best sleep every night! Having everything in your bedroom white and cozy! Truth be told, sometimes, the color white seems to feel like a hospital and this white right here – obviously does not say that. I love this bedroom, I think you would too!
4. Historic Bungalow Renovation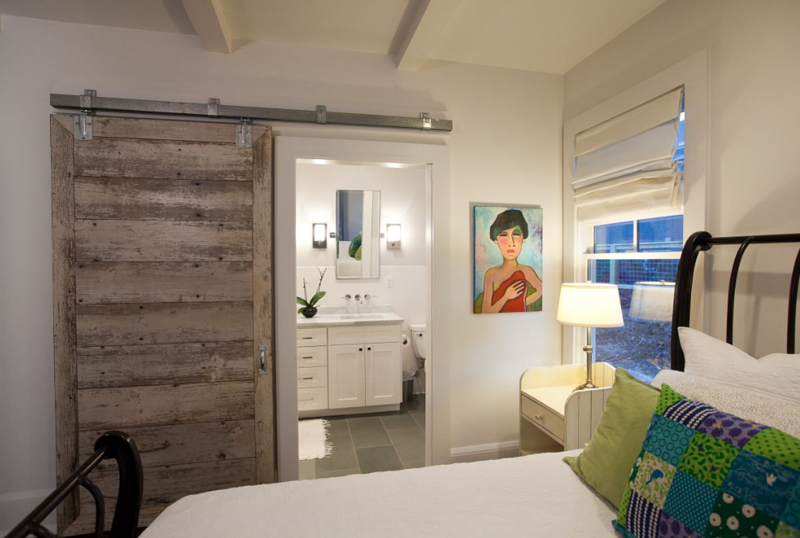 Won't you love this type of door if your designer comes to you and shows you something similar to this one? The feel that this door has been used somewhere – like an old flooring or wall panels, I think you'd feel that your space would have more stories to tell once you show it to your friends.
5. Horse Ranch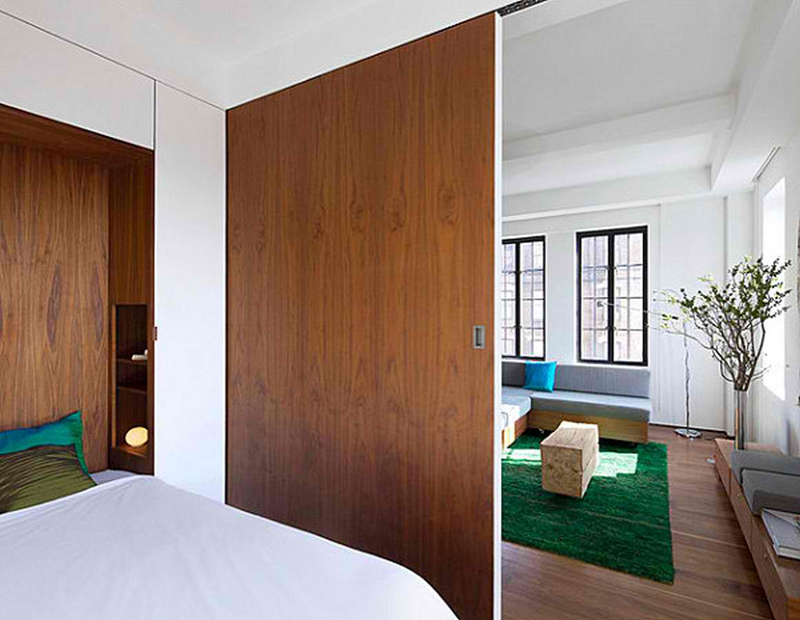 This horse ranch feels like a small house because the bedroom seems to be a Murphy and it is just so close to the living area; I do not think that it's a bad thing, especially seeing how pretty this space actually is. In spaces like this one where space is limited, using a sliding door seems more helpful.
6. Idaho Lake House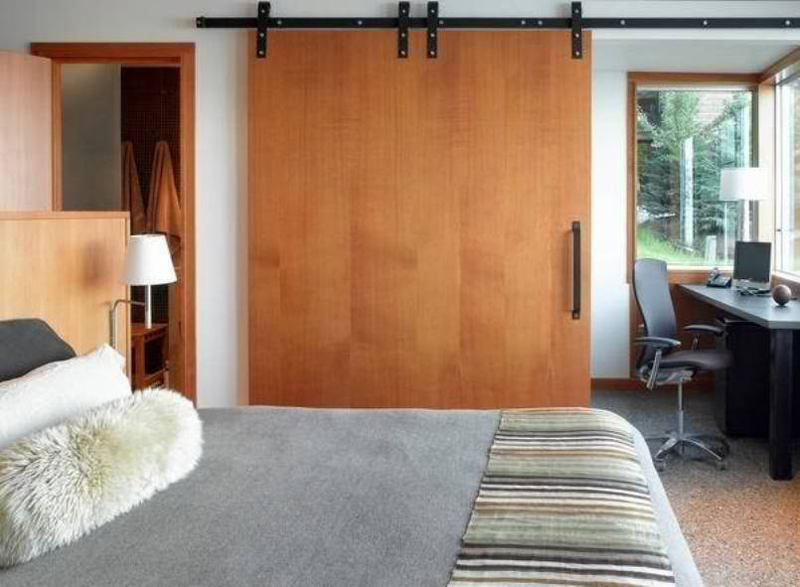 A sliding door serves as a division for the bedroom and the home office – I think it's a great way of separating spaces because it's definitely a wall and at the same time a door, which means that it's another room and even when the spaces are just beside each other, doors (or walls) makes it feel like different places at the same time.
7. Irvington Master Suite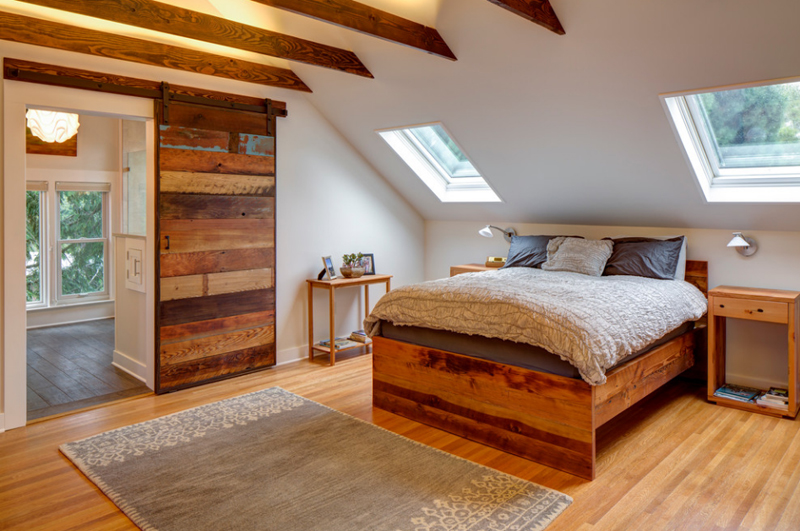 A high bed with a smaller width, not a great combo, but if this bedroom is used by a teenager or a kid, it could actually work. The attic feel and look of this bedroom makes it far more interesting than anything in this list actually. The bedroom has its own skylight which makes it good lighting during the day and window where you can see the stars at night.
8. Linden Gardens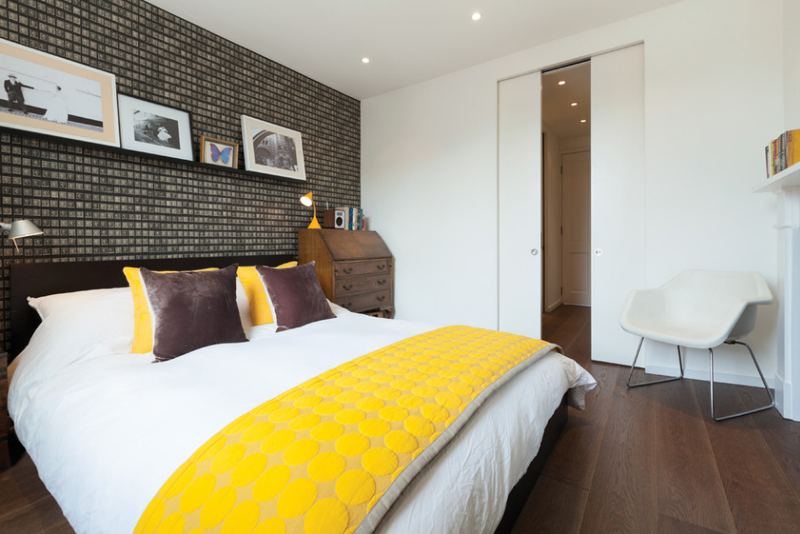 The accent wall by the head board of this bedroom is just lovely! It feels really modern, unique and even sophisticated; the choices of furniture, linens and displays in here are definitely awesome and fun! Two things that makes this bedroom perfect for teenagers and even young professionals!
9. Manor House Stables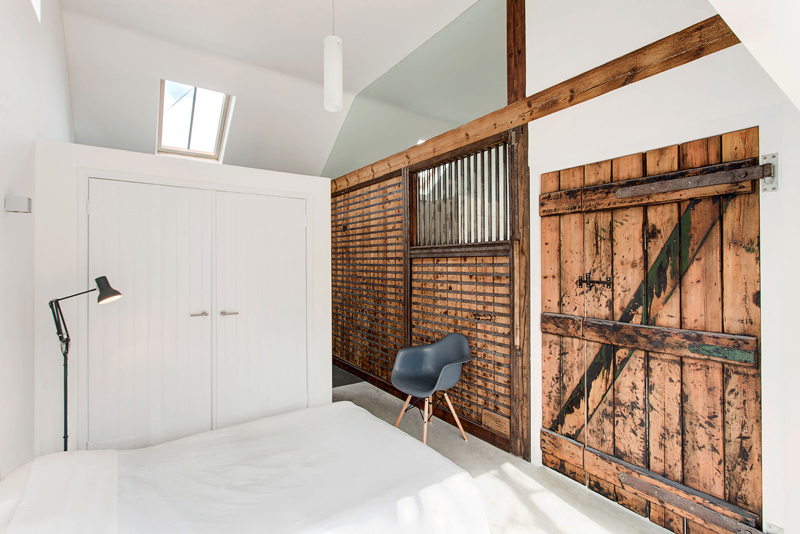 When I came across this bedroom, I thought to myself that this is in fact one beautiful space that can make miracles! I mean, look at how white this space is and how old or shabby the wooden planks are! I know that they are beautiful as a pair, but imagine if they were separated?
10. Modern Showbiz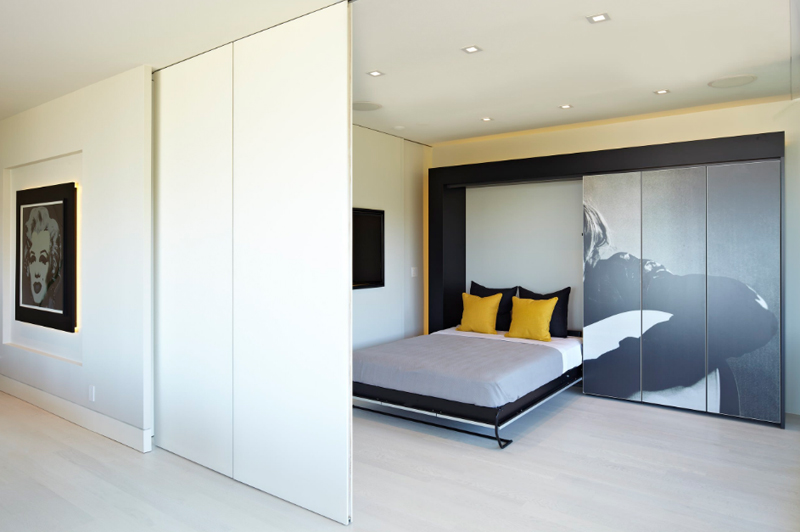 I have no idea why this place is named as it is, but I think that it actually looks stunning and space saving. The bedroom in itself is actually wide, so I don't get why they chose a Murphy bed when they can get a Queen or King sized bed. Still, I think this bedroom rocks!
11. Orinda Residence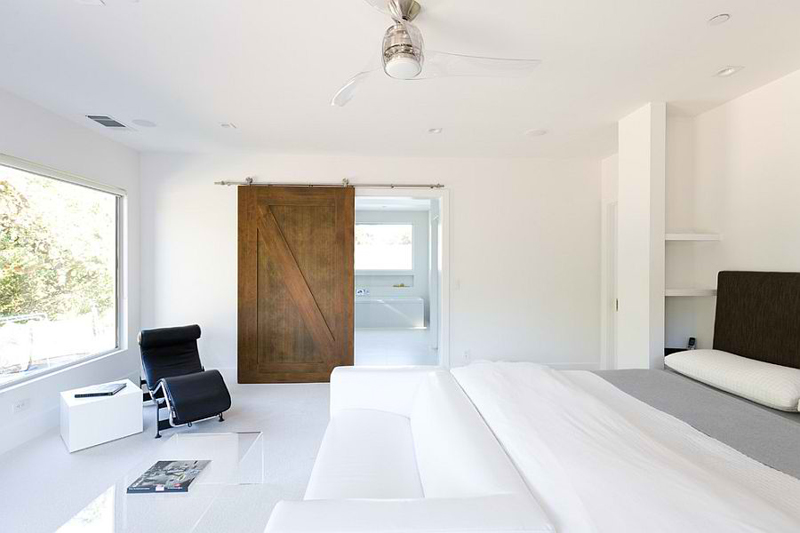 I don't know if it's a statement or if this has just been co-incidental, but there are a lot of white bedrooms that actually have an old rustic barn door or something quite similar to it in the internet – is it a fad or something worth redoing for these bedrooms? I know it's pretty neat too, so no worries with that fact though.
12. Potrero Hill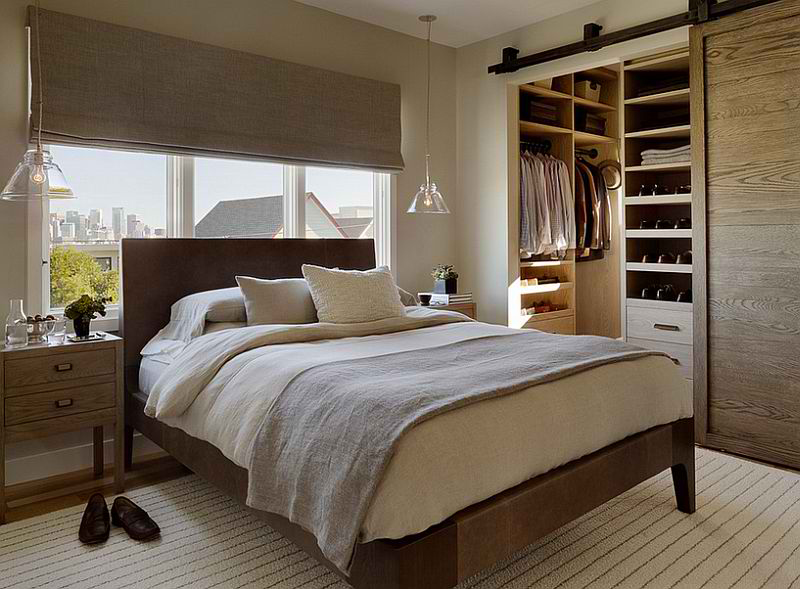 You might have seen this bedroom already featured in here but I think you should just check it out again and see whether or not this space is simple design and arrangement is ideal for your existing pad or condo.
13. Professor's Row Renovation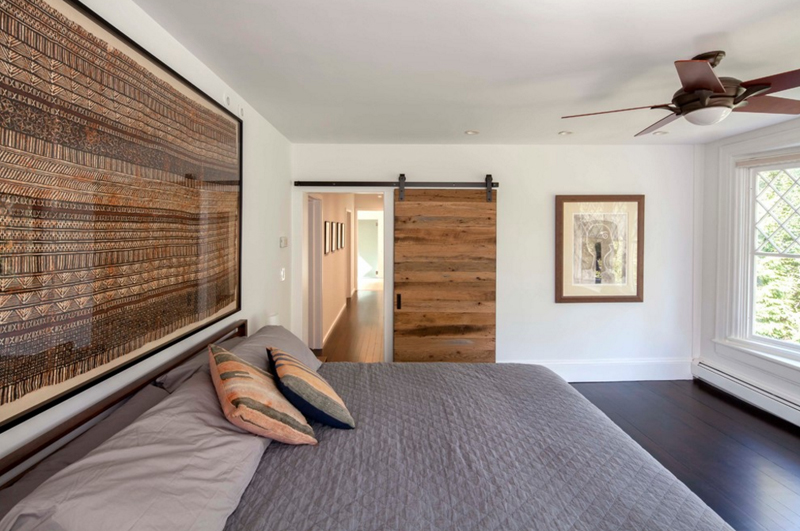 Whatever or wherever they got that material which they frames on the head board would surely be something special. The detail and craftsmanship is quite evident even from this angle, and the fact that the sliding door actually complements it made this bedroom far more perfect than it already is!
14. Renovation Admirals Cove Condo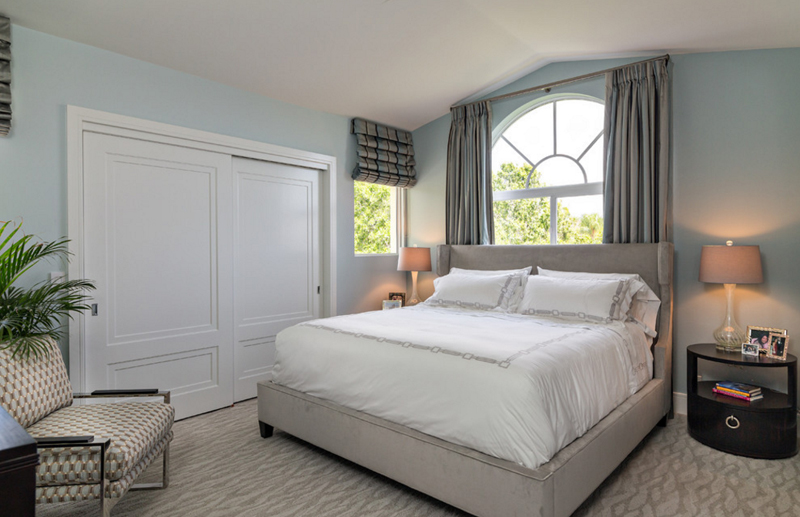 The light blue color of the walls made this bedroom look really sweet and charming – the furniture and decorations made this space classier and more sophisticated because it in fact is real nice and fancy. The large bed is quite a big treat for this bedroom – both literally and figuratively.
15. Ridgeview Ave, Eagle Rock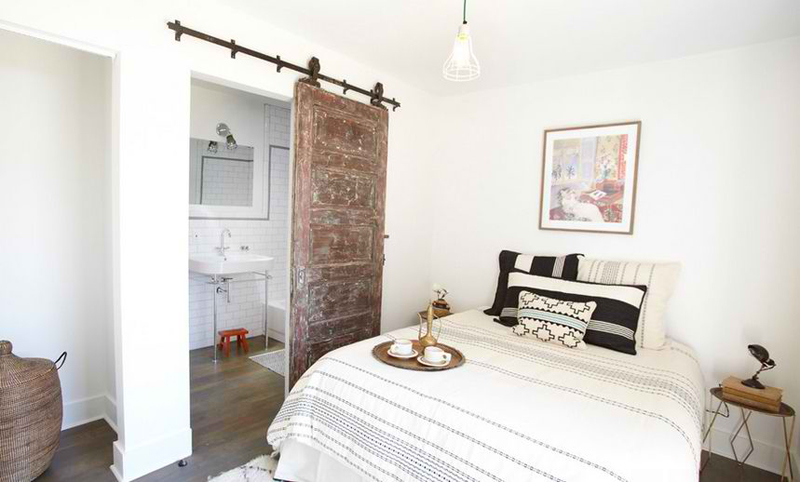 A white bedroom with a vintage-colored wood (which looks distressed and really old) makes this bedroom really beautiful and fancy. As much as this sliding door looks real old and shabby, I think it added story and interest to this white-inspired bedroom.
16. Stone House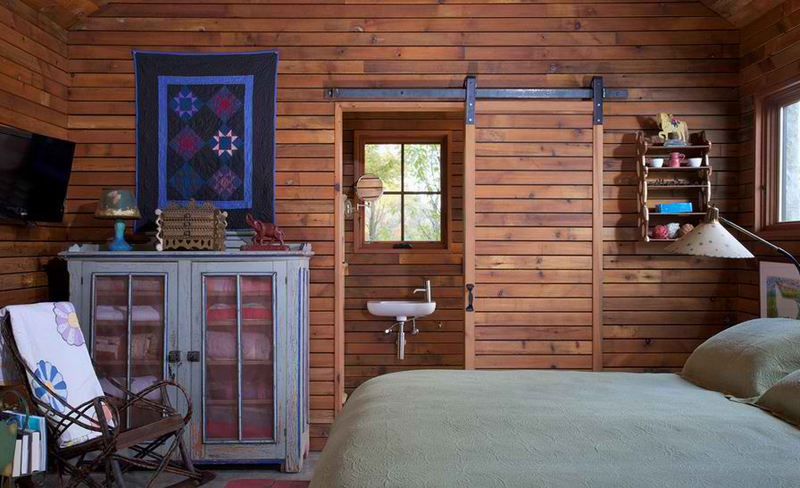 Now, talk about a door almost undetectable if not for the metal frame where the sliding doors are held. The way that they made this wall made this bedroom all the more interesting. Adding of furniture or decor different from the color of the wooden panel made the contrast evident and its beauty quite fascinating.
17. Vantage Park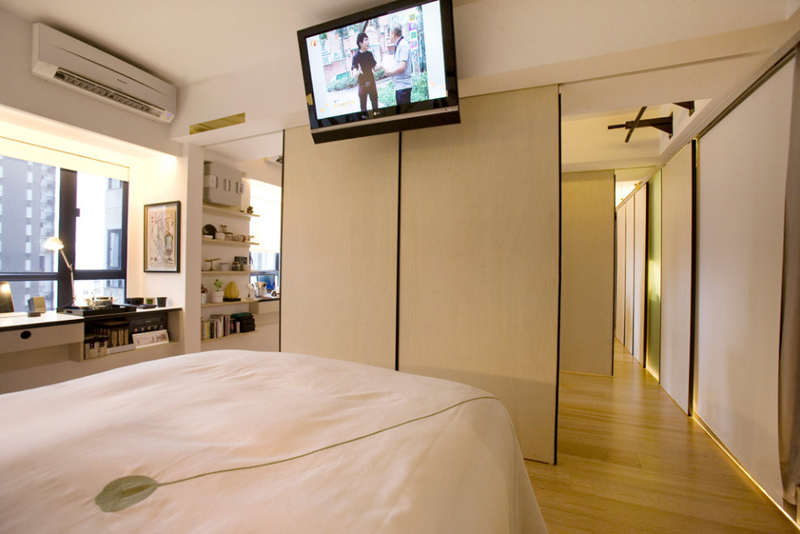 The way that this bedroom actually looks like – seems like that of a Japanese home – everything seems made of wood or veneer, so shiny, walking in socks in the entire house just seems to work. Sliding doors gives homes a more spacious feel, and it is something everyone in the family wants.
18. Warren Mews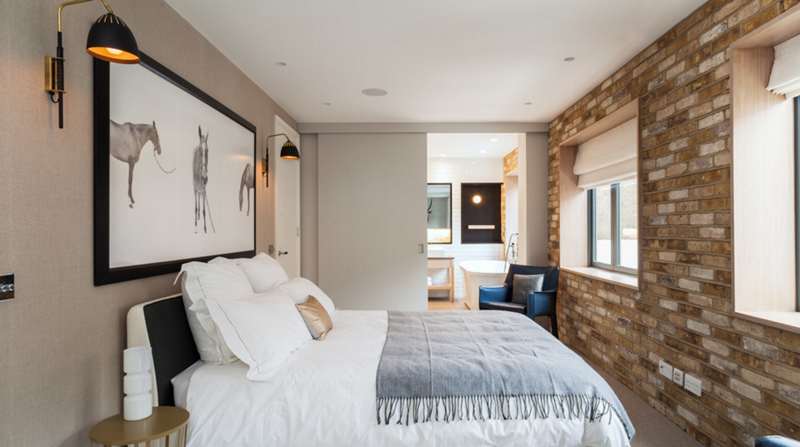 The walls where the windows are is real nice – it gives this room a bit texture since most of the surfaces in here are plain and clean. The sliding door that opens to the bathroom looks like a cabinet door and I guess it looks smart and quite hidden – at least in a sense.
19. West Potrero Duplex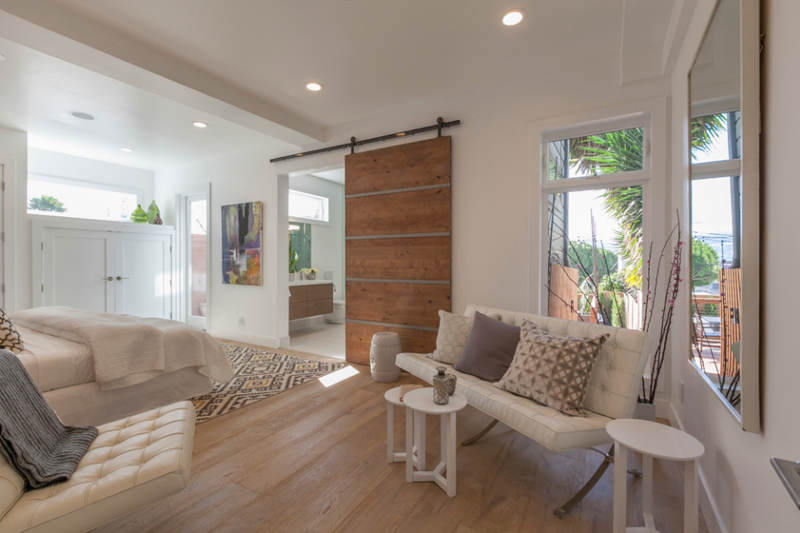 I totally love the fact that this bedroom has an accessible outdoors. Since this bedroom is located in the ground floor of this duplex, the outdoors feels quite so close and since it is, you can always enjoy the beautiful garden and the fresh air.
20. Bluff Farm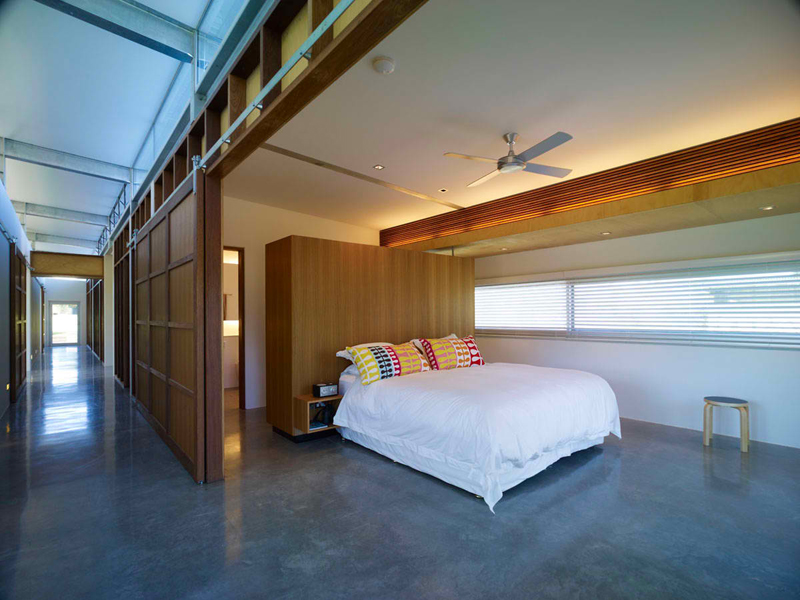 This last bedroom on the list is something from Cole Architecture. I think that this farm house is quite the better version of any farm house there is and I think people who would be seeing this one would actually love it.
And if you do not actually agree that these bedrooms are nice examples of bedrooms with wooden sliding doors, you should always try checking out more photos in the internet with the same theme, because I know you'll agree that the bedrooms in here are real pretty and special; if you need more sliding door inspirations, check out the 15 Sliding Glass Doors Design and tell what you think. Share these lists with your friends who needs a bit more convincing.