20 Bedrooms Decorated with Wall Mounted Animal Heads
We just showcased a list of different interior spaces with animal heads. All of them have a unique appeal and the wall decors surely alleviated the look of the interiors. You can attest to that if you have seen the current list we just created. But if you haven't, go ahead and check it out. Or you can merely scroll down and look into the list we have created today.
This round-up will show you bedroom designs of various themes and styles. What made them all similar are the animal head decors on the wall that can be seen in each of them. The animal heads could either be made of ceramics, paper mache, stuffed toys and others. But what I am aware of is that, all of them look visually appealing!
1. Ennis, Montana Bunkhouse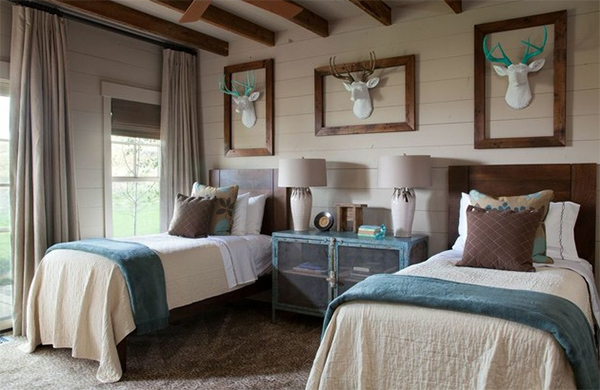 Whimsical papier-mâché animal heads with colored antlers add some bright colors to this bedroom.
2. Whitmore Plan at The Meadows at Camino A Lago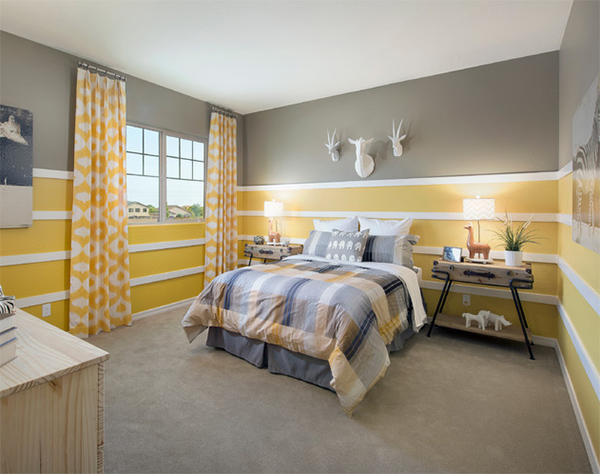 A stunning transitional bedroom with multi-colored walls and bedding set. And yes, white animal heads on the wall.
3. Steve and Amber Frazee
White walls and medium tone hardwood floors are seen in the bedroom but for sure, your eyes will be drawn to the deer head on the wall.
4. Contemporary Home in Palm Harbor, FL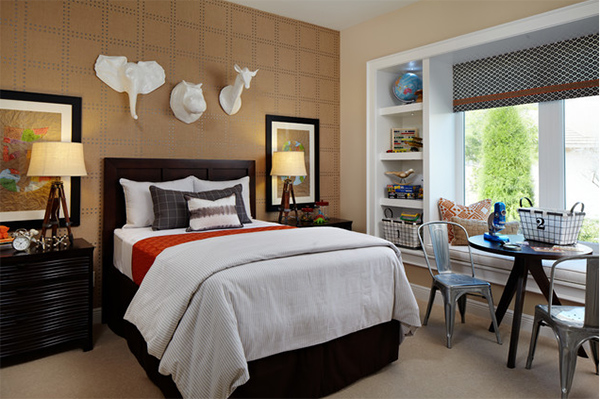 I love looking at those white ceramic animal heads! So cute!
5. Teen Bedroom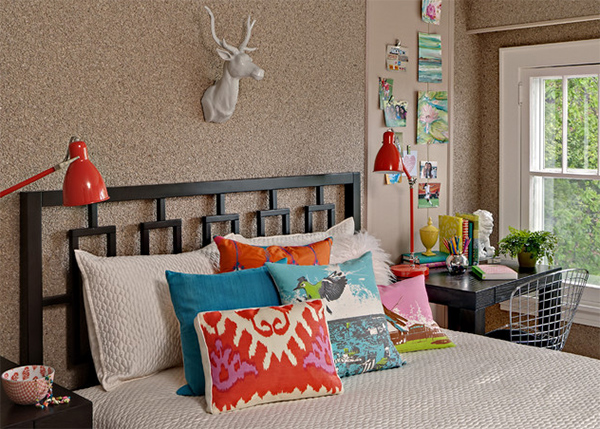 Love the colors of this bedroom! So funky and young! What about adding a deer head on the wall for some creative touch?
6. Beaver Dam Home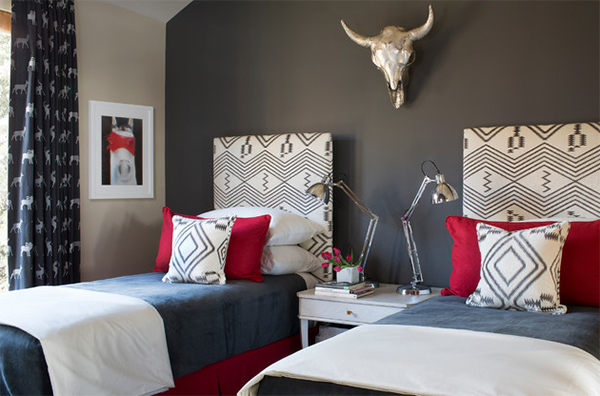 I can sense some ethnic theme in this bedroom. Lovely, right?
7. Quartz Residence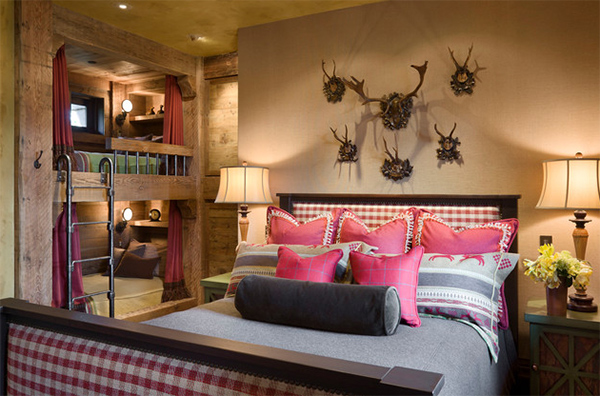 Contemporary bedroom with pink throws and a unique wall decor with horns.
8. 2012 Street of Dreams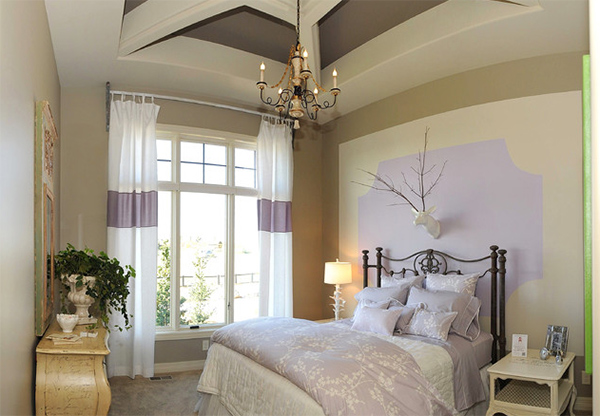 Subtle lavender colors and white combined for a pretty bedroom.
9. Meatpacking Loft: kid's room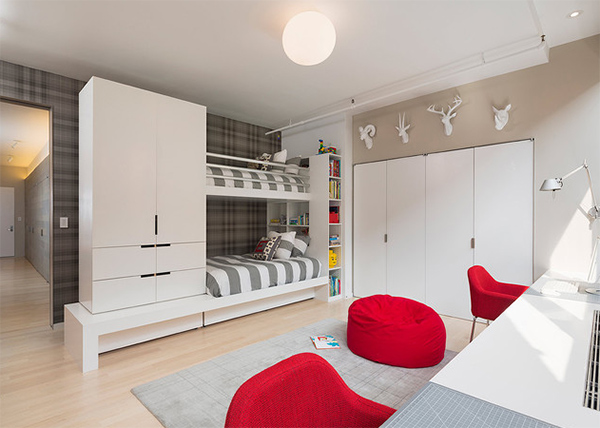 A bedroom for teens with white animal heads above their wardrobe.
10. Rock Star Baby Girl's Nursery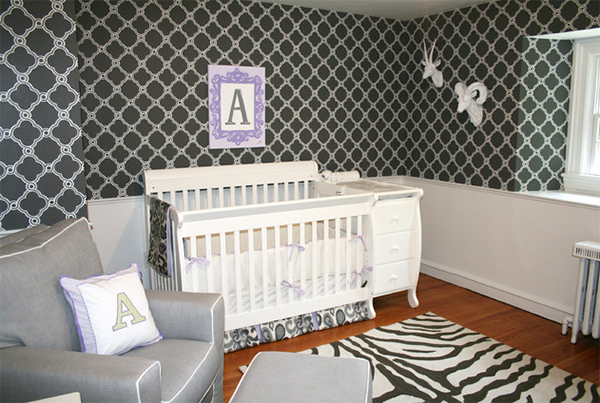 Adding those animal heads on a patterned wall is a good idea.
11. New Hampsire Log Cabin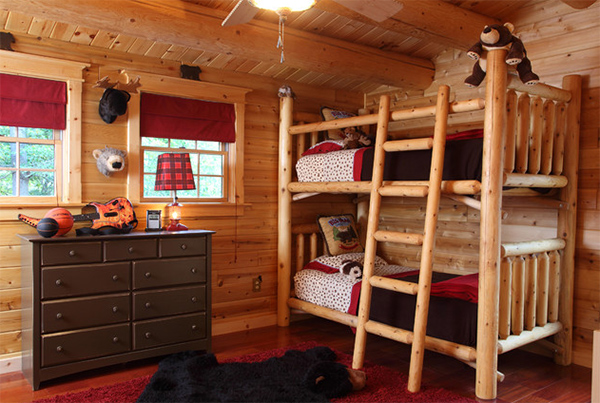 Stuffed animal heads on the wall! It does look beautiful in this rustic bedroom.
12. Updated Tudor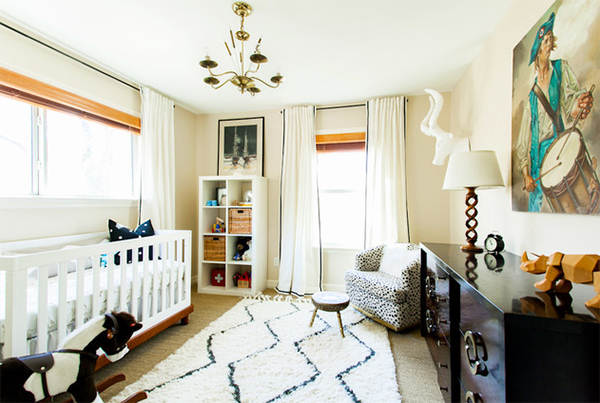 You would surely notice that white animal head on one side of the wall giving this nursery some unique touch.
13. Dallas, TX: Tyler & Crispin Deneault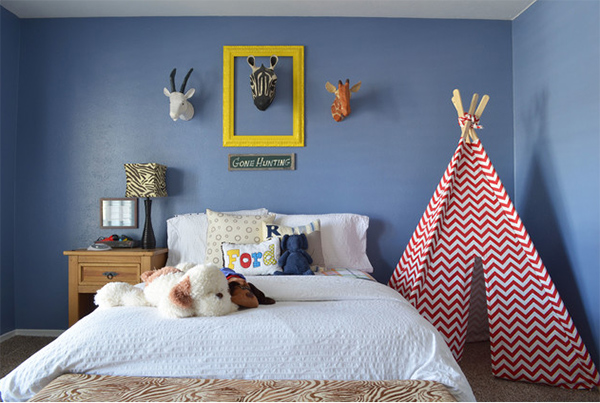 Different animal heads with cute designs are seen here.
14. My Houzz: San Francisco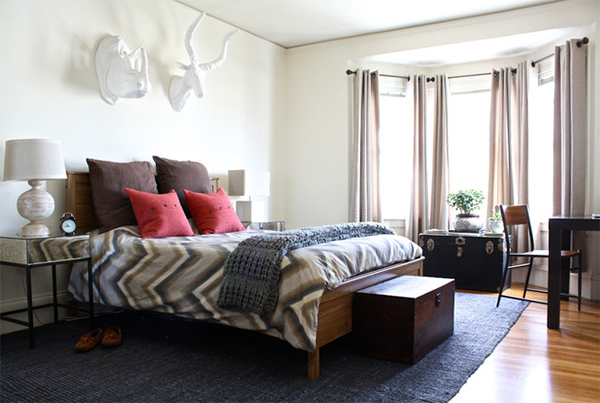 A beautiful contemporary bedroom that is filled with natural light.
15. 272 Manhattan Avenue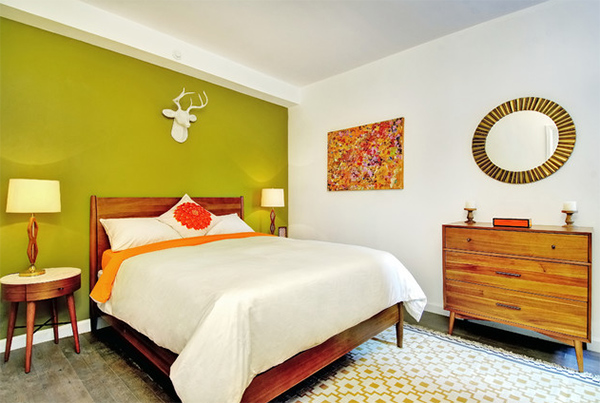 A white deer head on a green wall highlights the artistic wall decor.
16. Connecting Work and Play in South Australia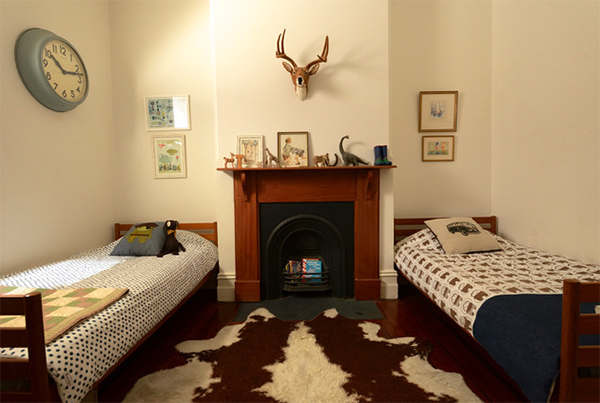 Above the fireplace is a deer head that seems to guard the bedroom of two kids.
17. Flora and Fauna Bedroom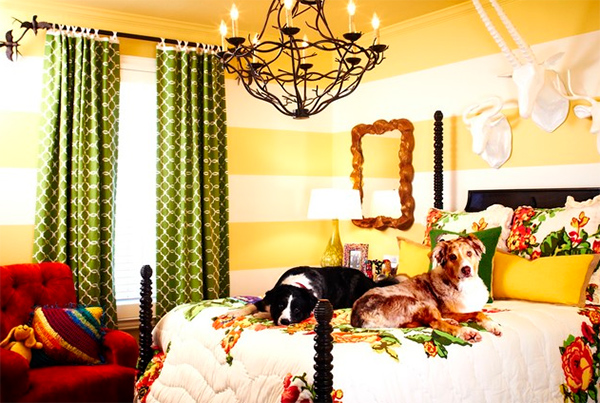 This bedroom shows a love of both animals and color with striped walls and animal heads.
18. Kennington Water Tower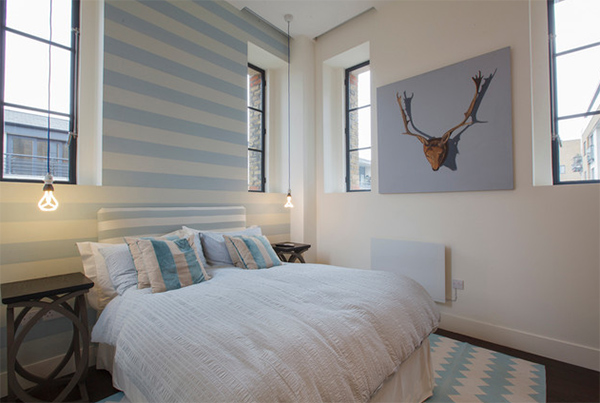 Blue and white are used for this bedroom with an intriguing deer head on the wall.
19. The Farm-Bay County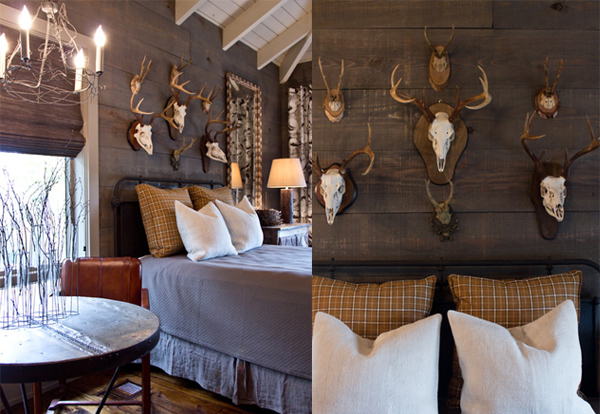 The wall decors of this one fits for a western bedroom design.
20. Contemporary Kids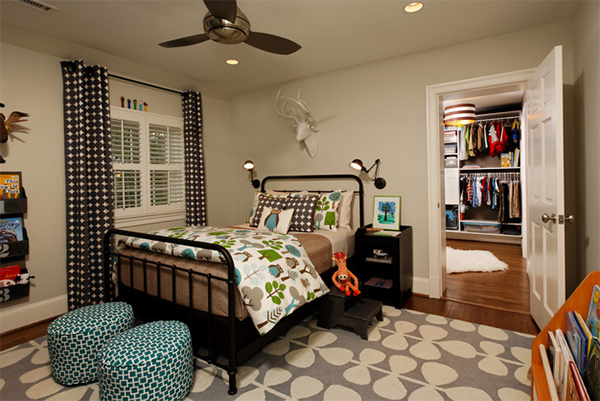 A bedroom with many prints and patterns that all go well together.
The above images will surely give you ideas on how a bedroom looks like when animal heads are added to the wall. There is that exotic appeal in it that is also artistic and would even look a bit of art deco. Aside from the bedroom, you can also bring in animal heads to other spaces of the houses. It works well in there too! What can you say about the bedrooms above?