How to Decorate a Romantic Bedroom
There would be times when you want to surprise your special someone and give him or her a moment that she can cherish forever. That could occur during special events or celebrations in your life or in just any ordinary day that you want to make special. Everyone wants to be surprised once in a while for it makes them feel more loved. You can do that anytime you want with the tips we will give you today. Show your love by merely turning your own bedroom into a romantic and serene bedroom.
It has been the question of many people on how to make their bedroom look romantic not just this day of hearts but on each day of their lives. Well, making a room romantic is just simple and easy. You can magically turn your bedroom into a romantic and serene one just by adding and hiding some stuff. To help you have a memorable time, here are some tips on how to design a romantic bedroom:
1. Make it open and inviting.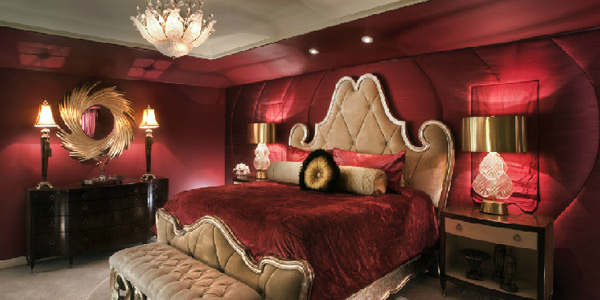 If you plan to make your room have romantic feel, you can do away with the stuff. Avoid making it stuffy by placing only things that you would need. Although, you can add some touches to make it look elegant but do not place too much. This can give a relaxing feel to the room.
2. Use soft beddings.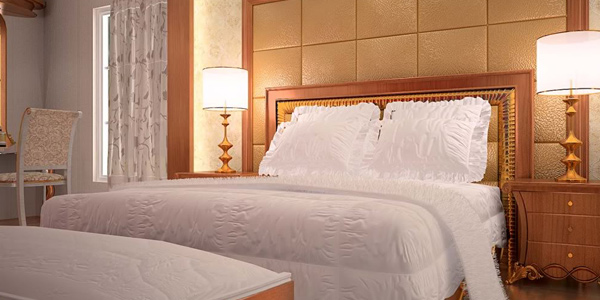 Make your bedroom cosy by using soft and cushy beddings. Have soft pillows and comforter. This way, you will have a more comfortable bed. You can use two comforters to make it look livelier and luxurious. This can make the bed looks more tempting to go to. It can even make the bedroom have lighter touches especially if you use light colored fabric coverings. White is preferable but you can also choose your color which is light.
3. Place good scents.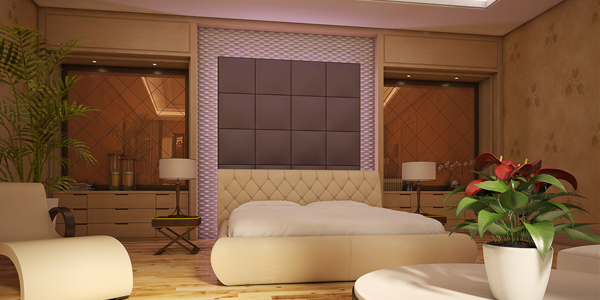 Give your room a truly romantic aura by using good scents. You can place a freshly cut flower in it that is fragrant. Or you may use scented candles that can give a more romantic effect. But do not choose scents that are too overpowering because it might drive away your guest.
4. Reduce clutter.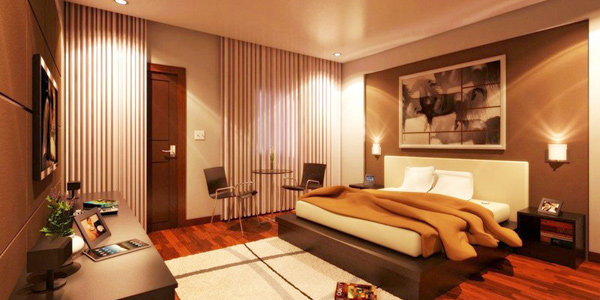 Your bedroom will look better if it is clutter-free. Keep unused stuff in the cabinet or in the closets. An organized bedroom will be more inviting and welcoming than a cluttered one. It will also look more relaxing.
5. Use little lighting.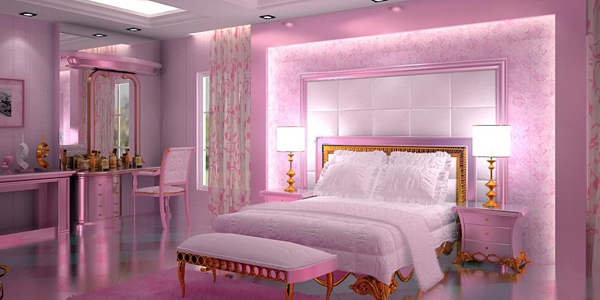 Instead of using your overhead fluorescent lamp or your wall lamp, try to opt with something that gives off lesser light. You can use a tabletop lantern or a lamp at the side table. Some even opt for candles to do the lighting which is more romantic. But you have to make sure that you won't burn anything when you use that. You may also make use of natural lights by having transparent curtains.
6. Do away with the electronic stuff.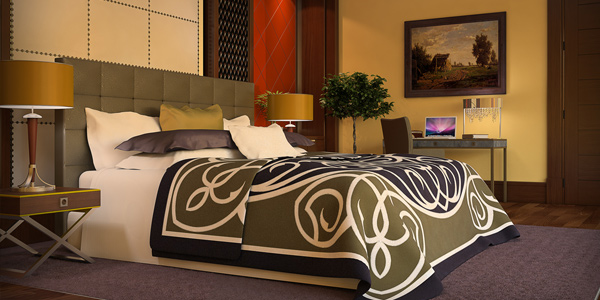 Having a television in front of your bed won't make your room have that romantic feel. It can only add stress and might even be distracting. You can have little music but not a television.
7. Use warm paint colors.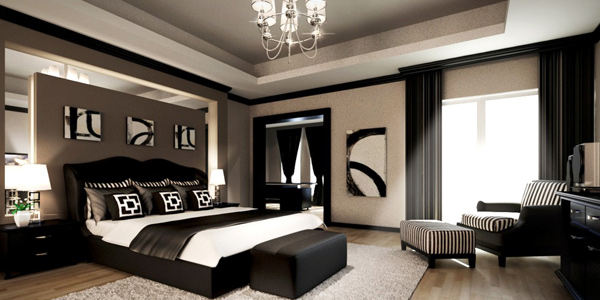 Using white or warm colors in your room could do well when the lights are off. It can add light into the room and would even look neat and clean. You can add some accent colors into it but make sure that white or other warm colors are being used widely into the room. This can also make the room feel more serene.
8. Place a soft rug on the floor.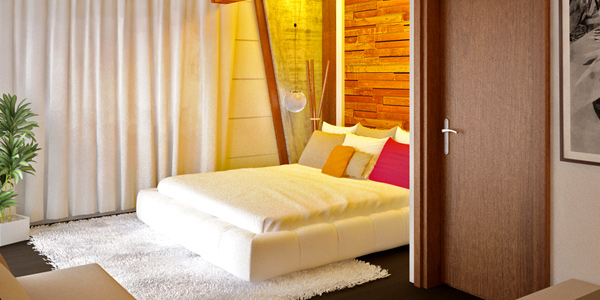 Aside from having cushy beddings, give your floor a soft touch by placing a soft rug on top of it. Place that in the area where you will step out of bed. This can add the cosy and comfy feeling. This can also be a great decoration in the room. You will certainly give the room a romantic ambience with all those softness around you.
9. Have detailed headboard.
Having intricately designed headboard can add more sensuality to the room. Most bedrooms that tends to achieve the romantic touch usually uses beautiful headboards that could be the focal point of the room. This is even more apt if you use light colored fabrics and would look greater with the cushy stuff in your bed.
10. Place bed hangings or canopies.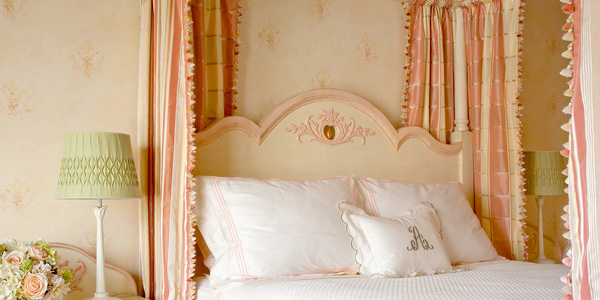 Using bed hangings and canopies can add a different twist to your room. It will make your bed more romantic with those fabrics hanging at the sides. Choose a fabric that is light and gauzy to make it bear that softness feel.
Isn't it easy? It is really simple to create a romantic bedroom. You do not have to exert so much effort to do that. Also, you can add some nature's touch into the rooms like some branches and have it painted if you want. You can also place some plants and flowers inside. For special occasions, you can scatter red petals to make it more romantic. Well, that's it for now! You may also take the time to look into other bedroom design inspirations we have here. You can get some more ideas in designing your bedroom.