Sensual and Curvaceous Enignum Canopy Bed by Joseph Walsh
There is something about canopy beds that I really love. I guess it's the feeling of softness from the fabrics, the feeling of being secured in the bed with all the fabrics around you, the feeling of comfort and of course that feeling of being a princess. No wonder little girls and even teens love to have a canopy bed. But adults also love this kind of bed especially that it gives them a romantic feeling.
Today, I will show you a beautiful canopy bed that isn't just comfortable but really gorgeous. It is called the Enignum Canopy Bed designed by Joseph Walsh. He made use of wood in a very creative way showing us that this natural material is flexible and has a lot of potential as a structure, form, technology and ecology. Wood was molded like a clay for Walsh's bed design which seems to invite users to be sheltered in a natural translation while indoors.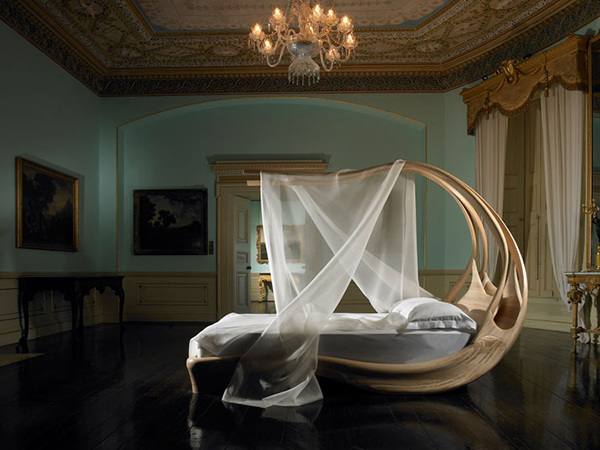 The bed has a lovely curvy design from the platform to the canopy. What adds to its appeal is the free flowing fabric on it.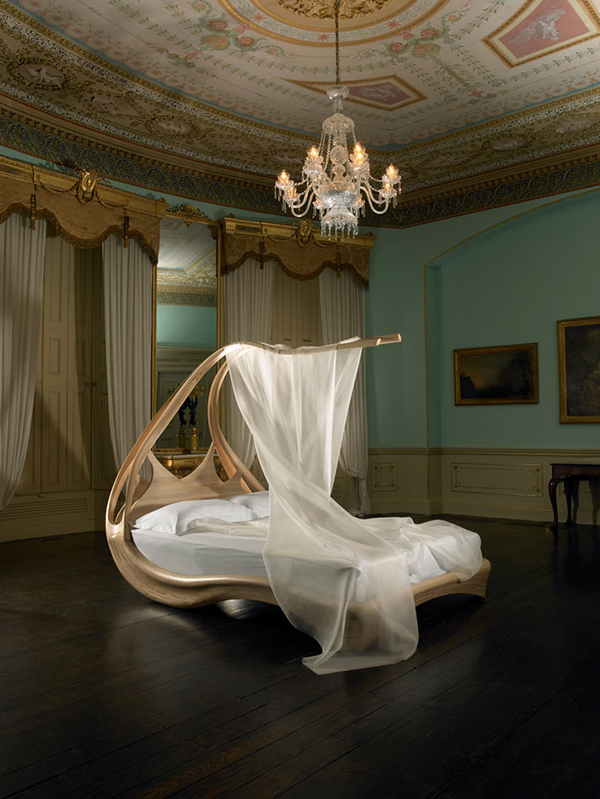 The design looks romantic and just gorgeous. This is something any woman would love to have in her bedroom!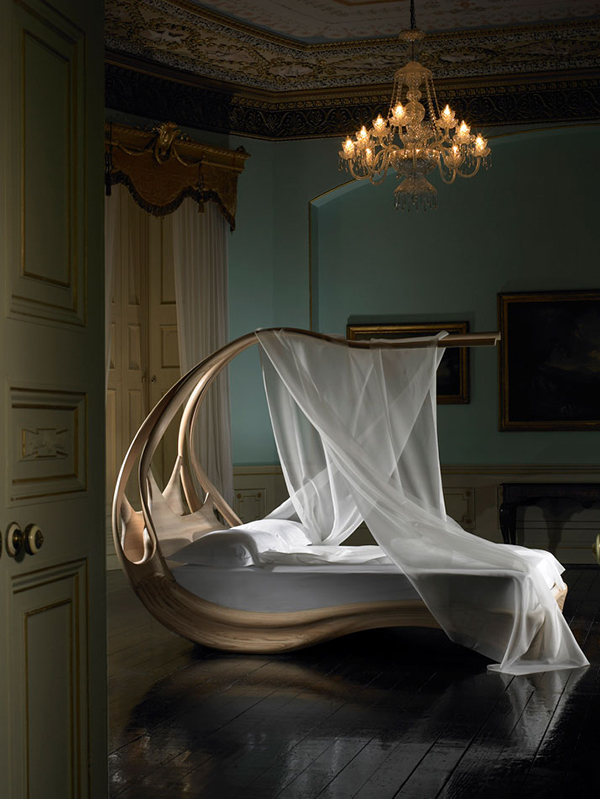 It is the curvaceous design of the bed that gives it a feminine appeal that no one can resist.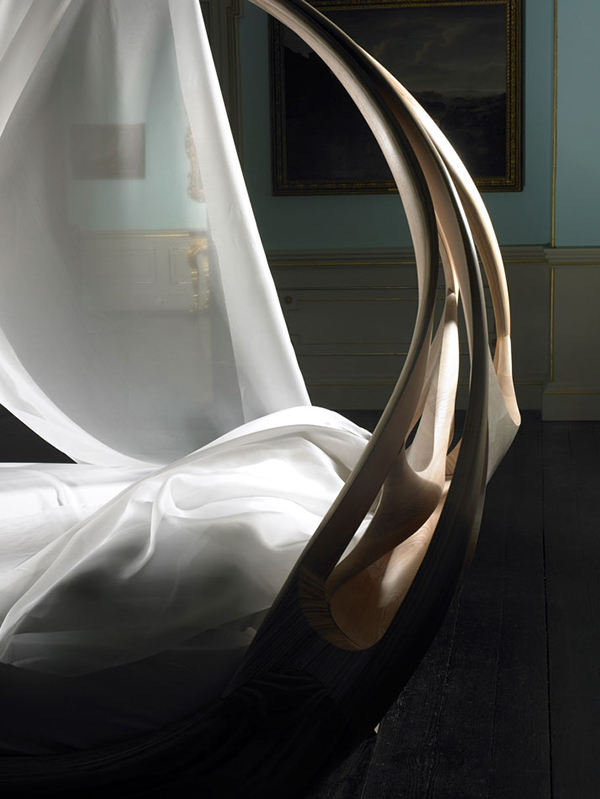 Walsh explored cutting wood into thin layers and free form bending of the wood to its natural extension of elasticity.
Joseph Walsh design is soft, smooth and flowing. His wood pieces bend like paper and have that free feeling like the wind. I know you can get some sense of serenity from his works because I can see that too. There is that erotic and sensual style from his bed design. Anyone who has this wouldn't just be proud but would be totally happy while sleeping on it. Want to have one?