Union Panorama Bench: Sleek Designer Bench for Twelve People
A furniture isn't just about the color or design or style. But it is actually more of function. Others may think that a furniture is just designed in a certain way in order to make it look good. But there is a purpose in every detail of it. If it isn't properly considered, the furniture won't be very useful or it won't have that great appeal to the market. Just like this bench that we will feature today.
The bench is called Panorama which is part of the Union Bench Collection as designed by Jangir Maddadi. It is a simple and modern seating that is made from organic spheres that the designer used in the other benches for the collection. The design of the Panorama is long and sleek intended for corridors and hallways. It is actually suitable for shopping areas, hotels and other commercial spaces but of course, it is also good for the home if you want to. Let us take a look at the images of this bench below.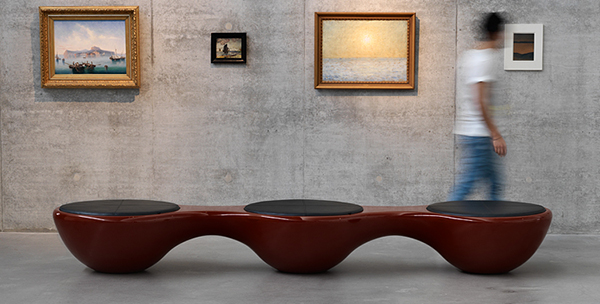 The Panorama isn't just a bench but it is also a pieced of designer furniture that adds decor to your home.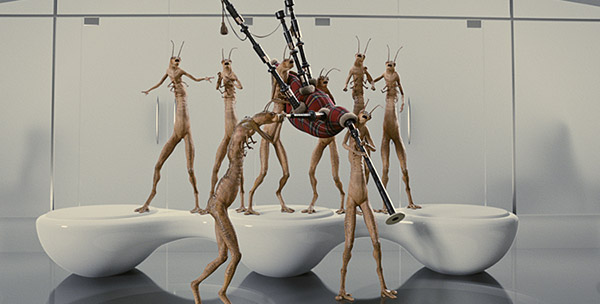 It is so thin with a dimension of 90cm/35.4 inches and could really fit into small corridors and aisles.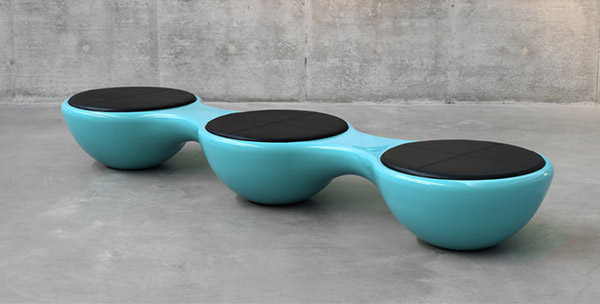 It can fit up to twelve people. That sure is a lot for bench like this.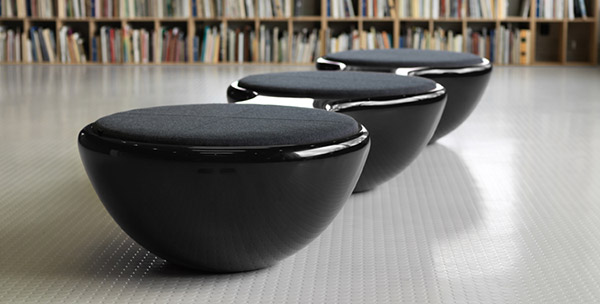 At first, I wondered how twelve people can sit on it but as I look closely, I observed that each circle is divided into four and yes, it could fit twelve people.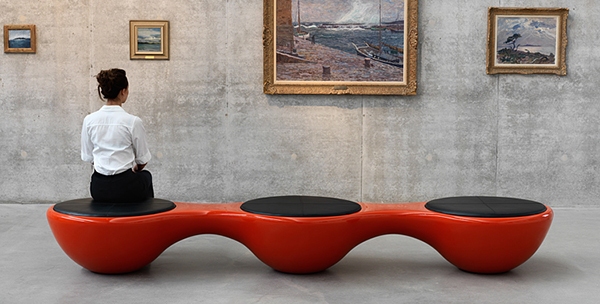 For indoor usage, hand sewn leather seats can be used for extra comfort.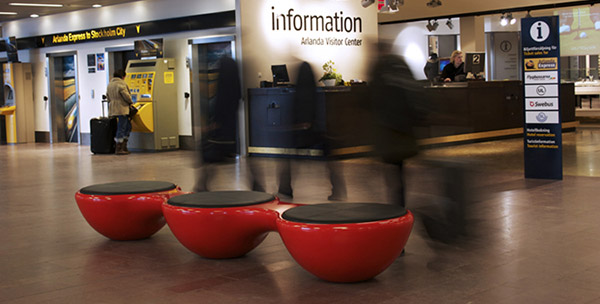 While for outdoor usage, the material used is a combination of fiberglass base with teak seats.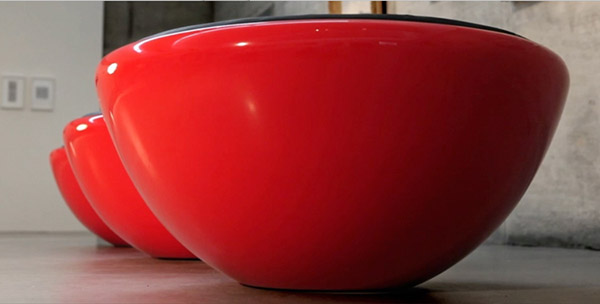 Moulds for the benches are poured and finished by expert yacht producers. It sure is sturdy, no doubt!
I know you will agree with me that this bench from Jangir Maddadi is both a functional piece and a decorative one too because it can bring in sophistication to your space. If you want a unique bench, this will surely be nice but it is also best recommended for commercial use because of the number of seaters that can use it. In your home, you can add this to your garden or to your gaming area.