15 Unique Styles of Round Glass Dining Table
Glass dining table is just like any other dining table except that its table top is made of glass and its support is either metal, woods, ceramics and others. But there's also some glass dining table that their supports are also made up of glass however it is not a common design to be found in any furniture shops. Having this kind of dining table can add some class to your dining room and at the same time maintain the proper functionality of your dining table. Still, some people think that having a table top made up of glass is unsafe for their children. For this problem to be solved, manufacturers made used of safety glass as the table top.
What you are about to see in today's showcase are unique styles of round glass dining table. Though it is a simple round-shaped table top, it still has a unique design in the sense that the stand or the supporter of the table top are made up of different materials and are styled in different manner just to attract buyers. So scroll down and see it for yourself.
Antiqued Mirror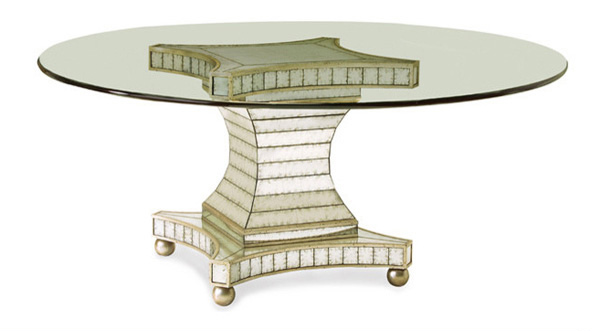 This round table's base is made up of striped antiqued mirror glass and a tampered glass is used for its table top.
Dark Espresso 48-inch Tempered Glass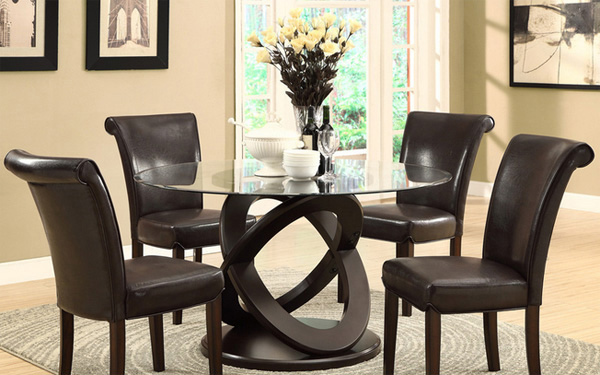 A combination of well-made Olympic ring design base and thick glass make this dining table looks sophisticated.
Homelegance Stardust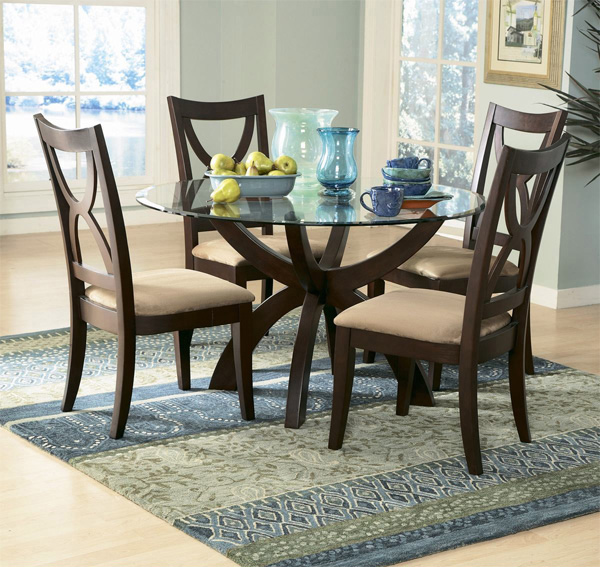 A casual style of round glass table that is durable with rich espresso finish.
Homelegance Star Hill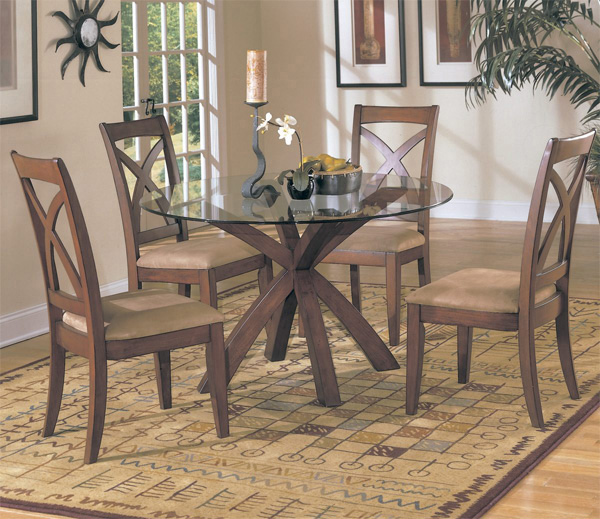 A contemporary style for this dining table can improve the elegance of your dining room.
Latitudes Round Glass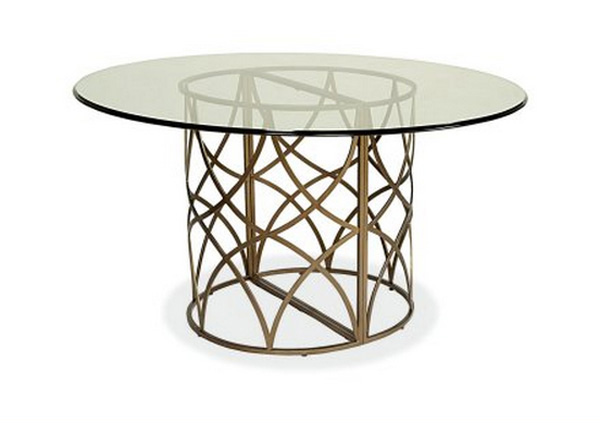 Though this dining table has a modern style, a combination of classic and contemporary design is used to have this beautiful outcome.
Round Glass Table -Steel Base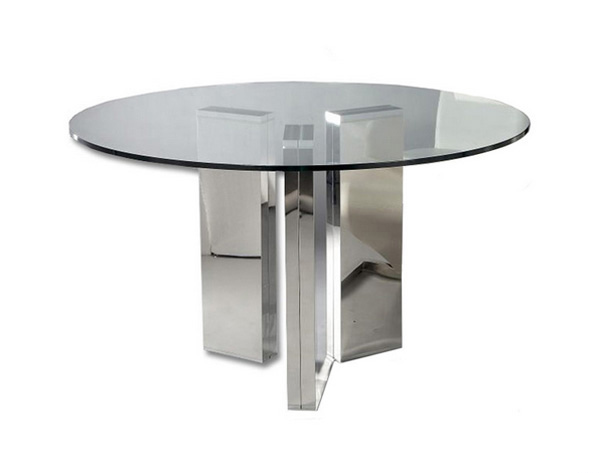 The stand for this dining table is metal which is manufactured to make it sturdy and its table top is a tempered glass.
Fine Furniture Design Belvedere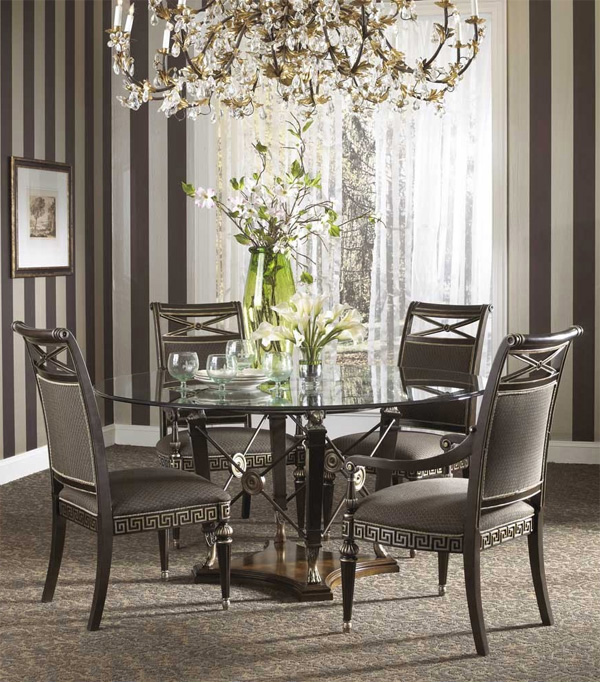 This elegant looking round glass dining table was inspired by antiques found in Spain, France and Italy between the 19th and early 20th century.
Global Furniture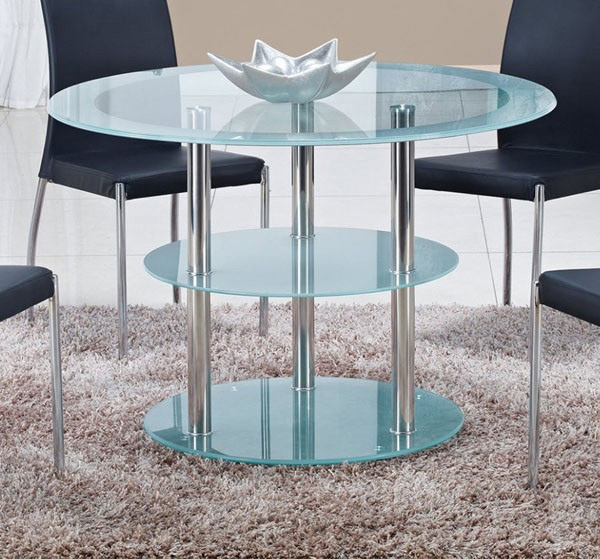 A three tier frosted glass dining table with metal tube legs for support making this dining table in a contemporary style.
Poundex Furniture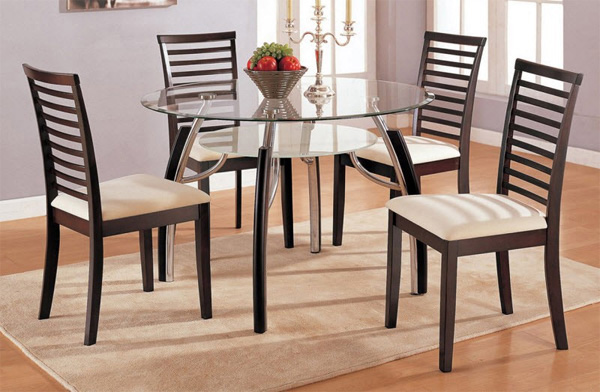 Metal tube legs for support that are a little bit bended and a double decker glass table top will bring additional elegance to your dining room.
Global Furniture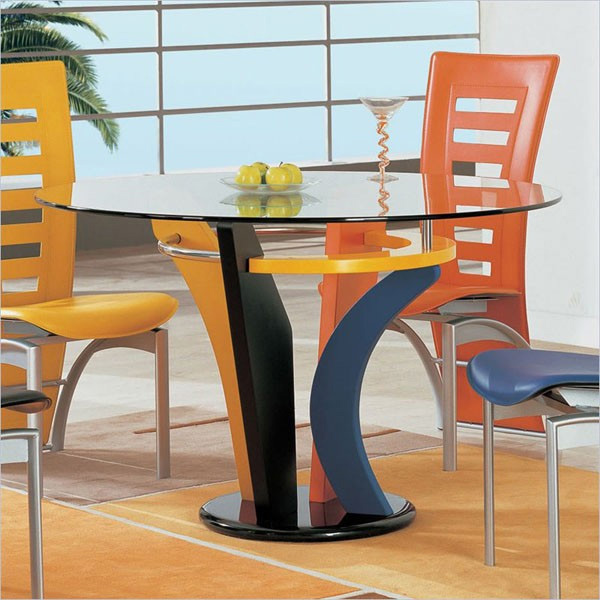 The different stand color with a circle-shaped base can brighten up your dining room.
Round Luxury Table- Hamlet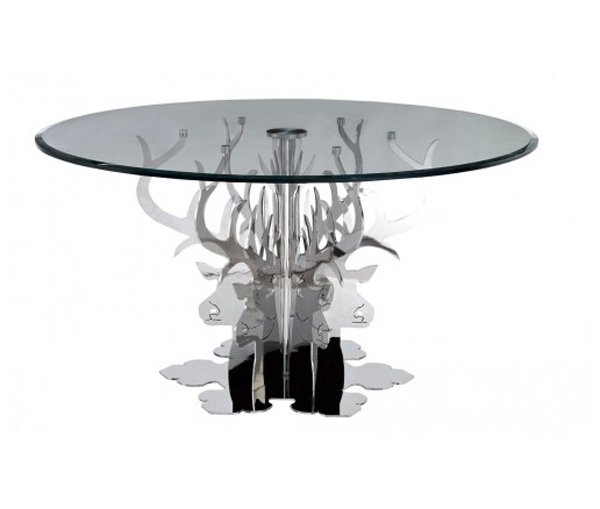 This round table dine glass is eye-catching because of its unique style of stainless steel base and crystal clear tempered glass.
Coaster Ophelia Contemporary Dining Round Glass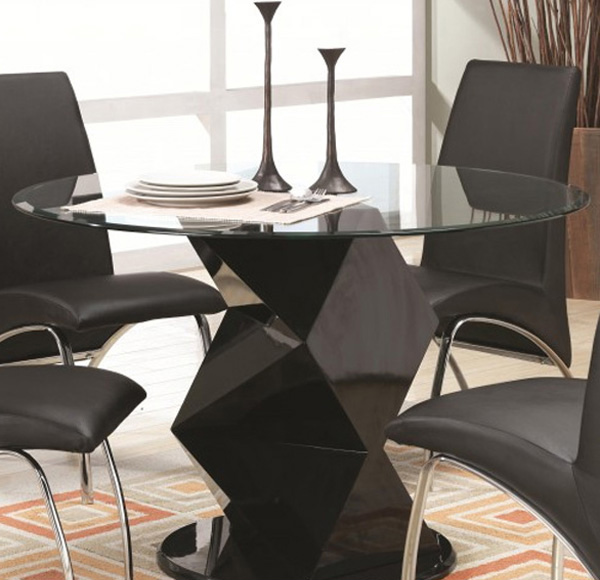 The unique geometric zigzagging facets base of this dining table glass type can surely catch anyone's attention.
Eden Dining Table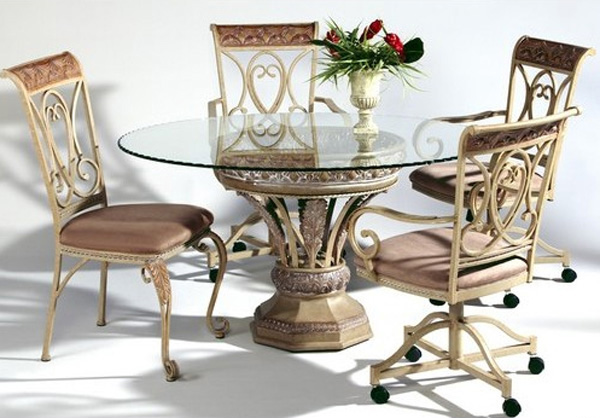 This royal style round glass dining table has an endless antique charm that can add elegance to your dining room.
Judith Dining Table Idea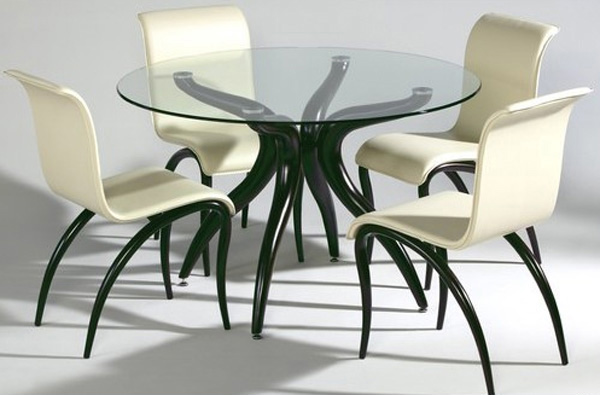 A simple design for a round glass table for dining room that is sturdy and attractive.
Gwen Table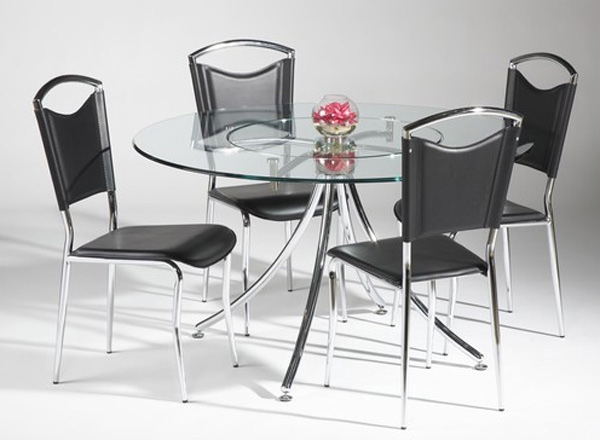 The chrome finish round dining table provides an excellent sophisticated look to your dining area.
That's it! You saw what we meant about the table being unique right? Yes, some of the styles are simple, but then again it can still grab your full attention. And though it looks like small in size but in reality it can hold specific numbers of plates and glass. So, how was it? Want to also have a round glass dining table in your house? Why don't you drop by our round-up of lovely dining tables for more inspiration.