20 Surprising Square Wooden Pedestal Table Bases
Here is another inspiration wherein we showcase table designs with pedestal bases. We already featured a list about circular tables, so it is no surprise that we will be posting another list with square tables – maybe soon enough we will be posting rectangular ones in the future too!
With that in mind, we would like you to take a look at this list and tell us what you think about the pictures you will be seeing. The tables come in different colors, sizes, material and different manufacturers and designers who came up with the ideas of creating such beautiful things we can add to our dining room or even in the kitchen. Let us go ahead and check out the photos below.
1. Regent Square Dining Table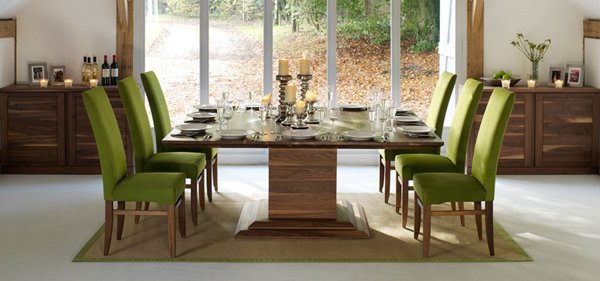 The Regent Table is ideal for making a statement as this dining table design is grand and majestic without compromising comfort and style.
2. Barnwood Table Pedestal Base Timber Design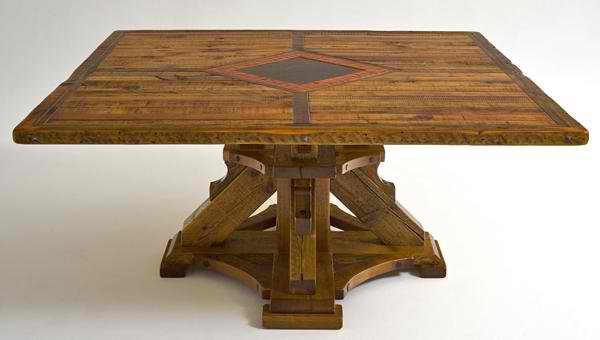 I like the center of this table and the awesome pedestal it is on. Don't you agree that the legwork is pretty intricate?
3. Bayshore 5-Piece Pedestal Counter Height Table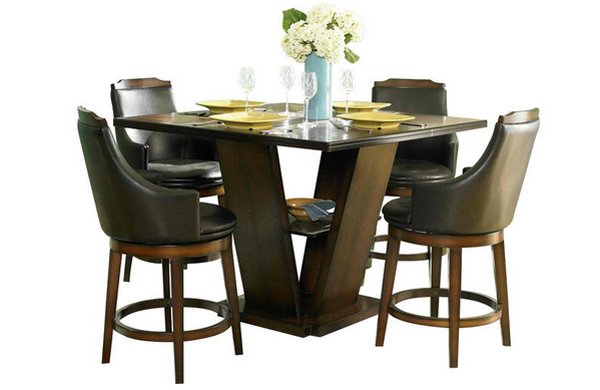 Supporting the unique table top is a flared table base comprised of four panels with a display storage shelf.
4. Claro Walnut Dining Table Base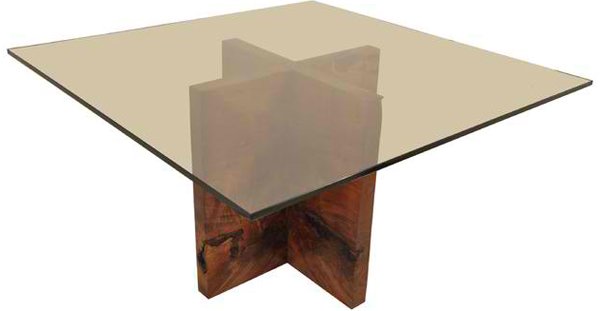 This beautiful dining table base is made from a single Claro walnut wood slab. The rich wood grain and small imperfections of the reclaimed wood are incorporated to the design, making each piece unique.
5. Custom Square Wood Dining Table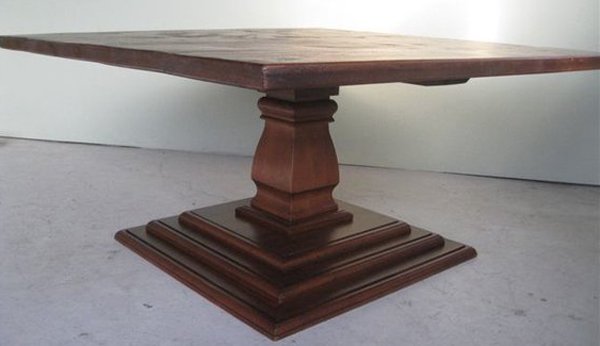 Here is a common example of a pedestal table base that looks a bit ordinary, but the work done on it sure is stunning!
6. Dirty Oak Finish Wood Table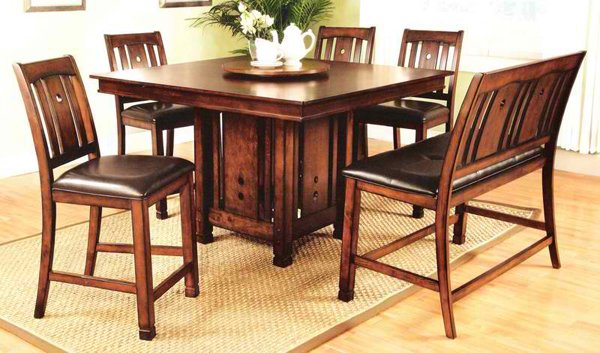 Great example for a family set up with the homey and traditional type. The design is simple but very functional with the square base.
7. Karl Springer Dining Table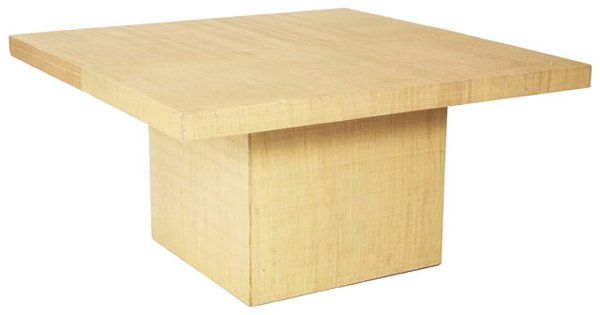 This Karl Springer table is one contemporary approach to dining tables – it's glamorous and at the same time stylish.
8. Kotak Dark Wood Square Table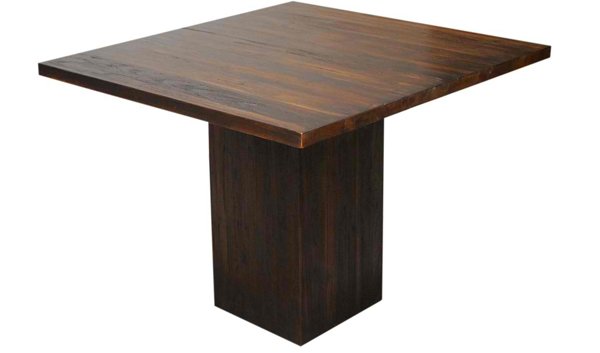 Here is another take similar to the table design before this. Dark wood is used to create a more modern feel to it.
9. Magnificent Square Hardwood Table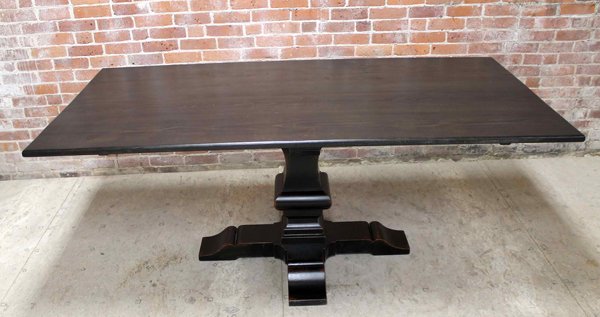 This is one big square hardwood table fit for a large family. This table can probably fit 8 people which is always a good thing.
10. Repurposed Square Dining Table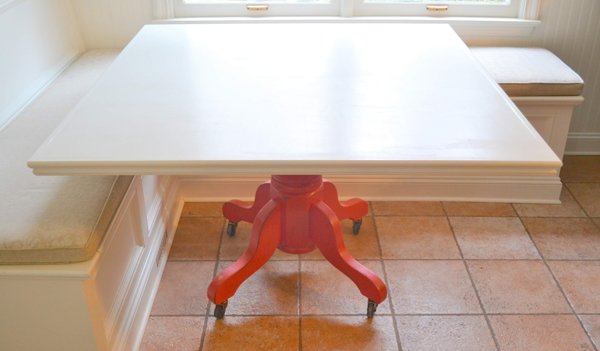 This repurposed dining table was a project created by the writer of the blog where this table was featured. White table top and orange base – love it!
11. Scenic Venetian Wooden Table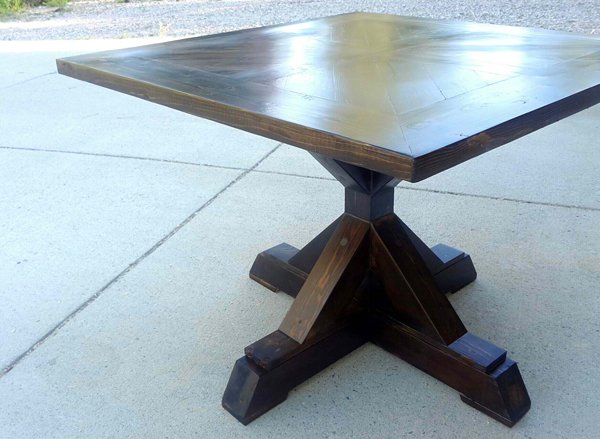 This table is handmade by the best craftsmen associated with Cymax Furniture. Great work was done on the base of this square table.
12. 64″ Square Solid Wood Pedestal Dining Table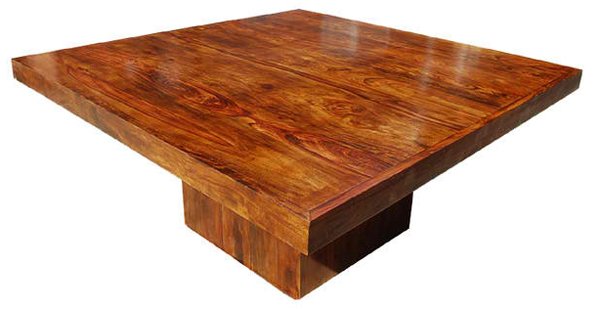 The Contemporary 64″ Square Solid Wood Pedestal Dining Table is completely handmade. The designer used Sheesham, a type of Indian Rosewood ideal for heirloom tables because of its strength, durability and exquisite wood grain pattern.
13. Square Trestle Dining Table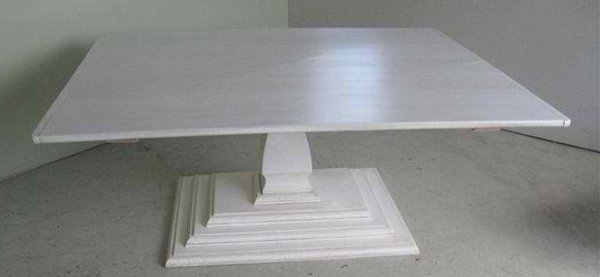 eCustomFinishes has a lot of projects which showcase table samples that were especially made for their clients. This table looks a bit like it's made from granite when in fact it is just wood.
14. Square Solid Wood Pedestal Dining Table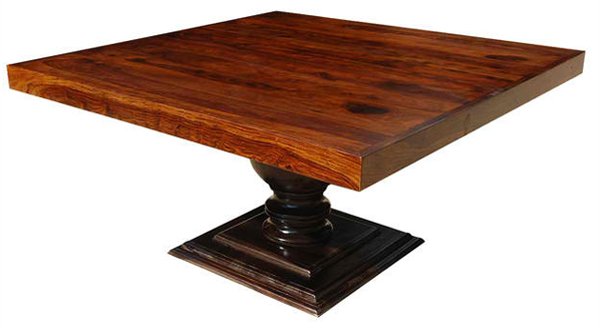 This dynamic design works with both traditional and modern interiors. The hand crafted table is built with solid Indian Rosewood, a hardwood popular with furniture artisans because it is both strong and durable.
15. Square Wooden Pedestal Table Bases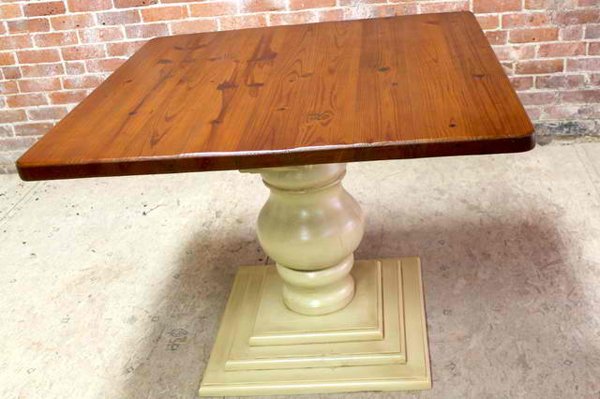 This table was custom made to fit what the client wanted. I think it is actually pretty and classy.
16. Turned Wood and Metal Top Occasional Table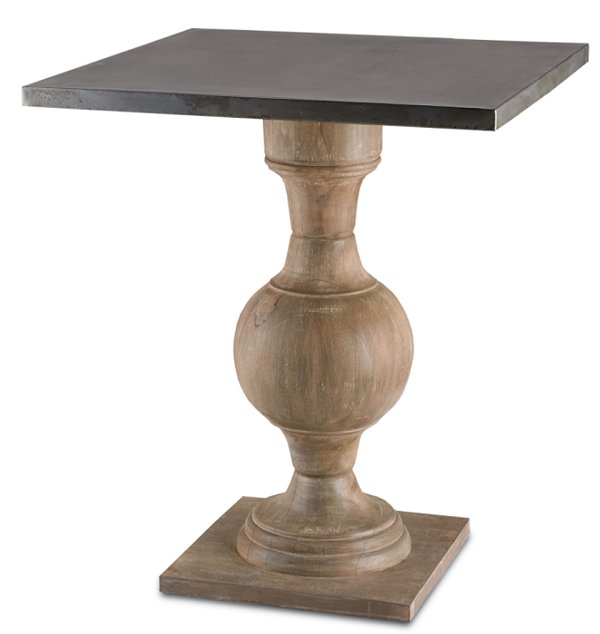 Here is a cute example of a table you can add to your kitchen/dining area if you either have a small space or alone in your house since this table can basically accommodate one or two people.
17. Black Pedestal Dining Table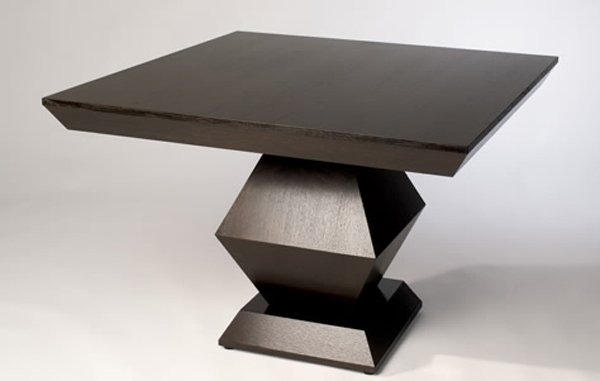 In your choice of a single or double pedestal base, Antoine Proulx's dining table doubles as a game table for those lazy nights of poker or puzzles. Offering the base itself as a separate, the GT-43 comes with plentiful custom ideas, from pedestal size to table top.
18. Metal Solitaire

Comprised of a solid, square Anigre wood top, the Metal Solitaire table is a statuesque piece of beautiful craftsmanship and metalworking. Beneath the top, a polished stainless steel base stands lean and shiny, bent at right angles with a central X-shape for added strength.
19. Alder Kiss Dining Table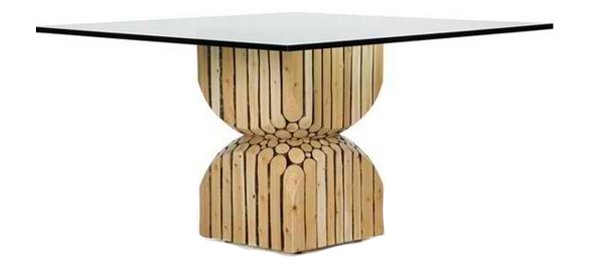 If you're feeling a little lost in the decorating woods, maybe it's time to go out on a limb. This unique table base is crafted from natural alder branches stacked and sculpted into an hourglass shape.
20. Square Pedestal Table with Square Base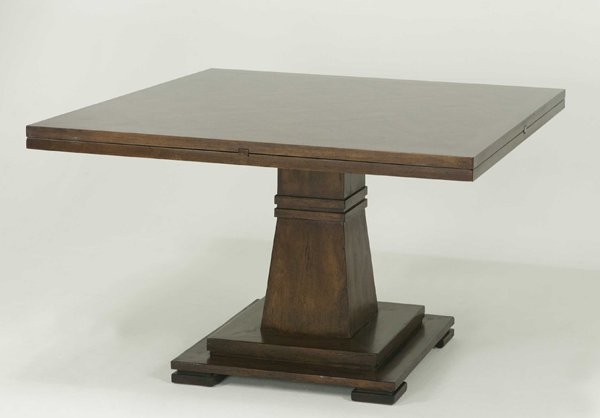 Simple design for a square table. The base of this table sort of reminds me of one particular table I've seen at the church I am attending. Traditional and straight forward.
The lovely tables above is similar with the pedestal bases as the list we have posted a few days back only that these were most likely to be used in the dining room or in the kitchen. We hope that you actually like this list and we also would love it if you comment below to let us know that you thought about this list.