Newspaper Wood: A New Material Using Paper to Make Wood
If you are not aware of it, many products actually started as a school project. It would be done and studied just for the mere purpose of getting a grade and passing the subject. But many of these school projects have a good potential in the market just like what we are going to show you today. The Newspaper Wood is a new product which was a study done by Mieke Meijer when he was still a student. It was then used to make some furniture when he met two individuals who made that happen.
Four years after Mieke finished his studies, he met Arjan van Raadshooven and Anieke Branderhorst from Vij5 who worked with him to create furniture using paper. We might get used to the idea that wood is the source and paper is the end product. But for this project, it isn't the case because paper was turned to wood. Intrigued? Let us check this new material and some furniture made using it.
Student Mieke glued newspaper together and rolled them tightly resulting into a wood like texture that mimics the rings of a tree.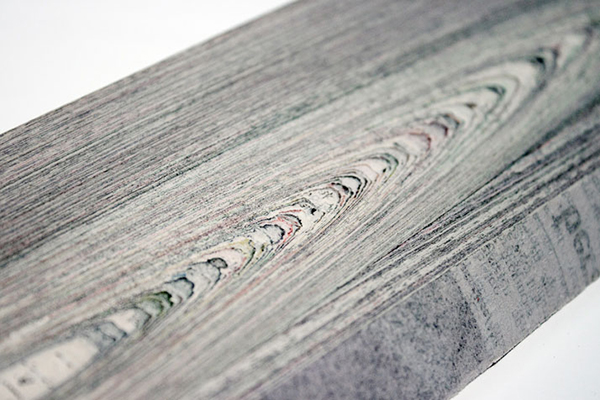 The newspaper wood can also be sanded just like real wood.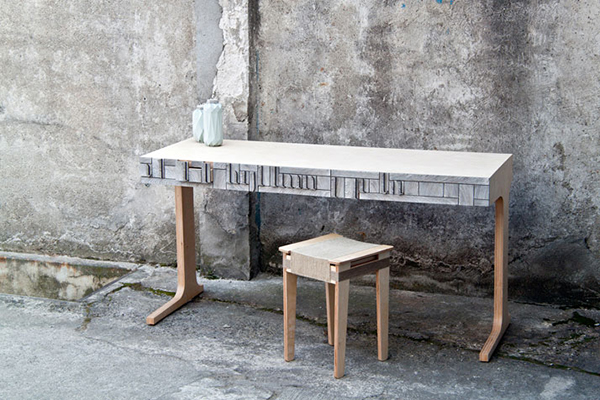 This is a desk made from the material with an interesting facade.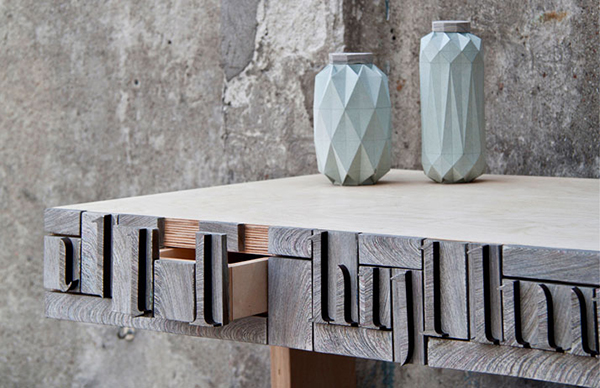 The desk has drawers with this design in the front.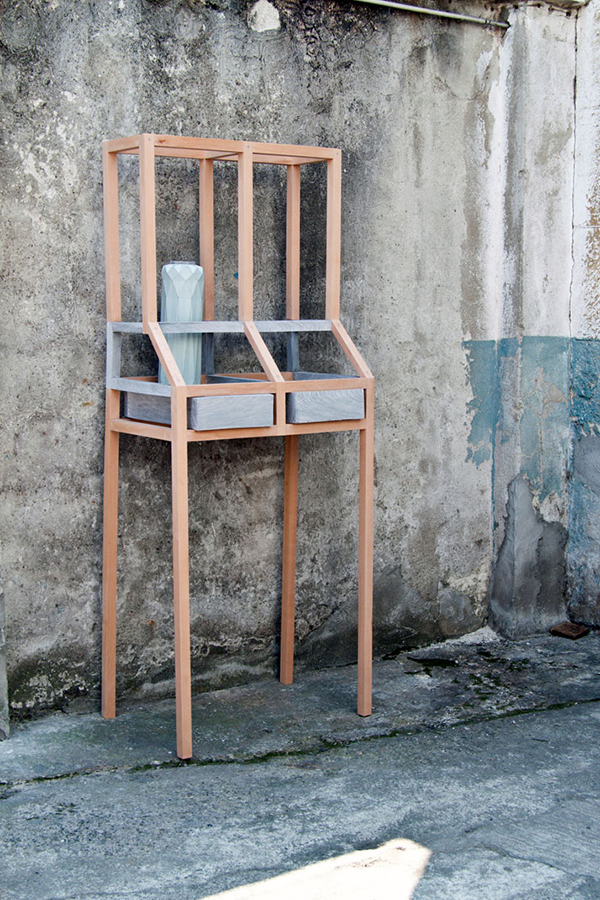 This is a newspaper wood cabinet where you can see two drawers made from the material.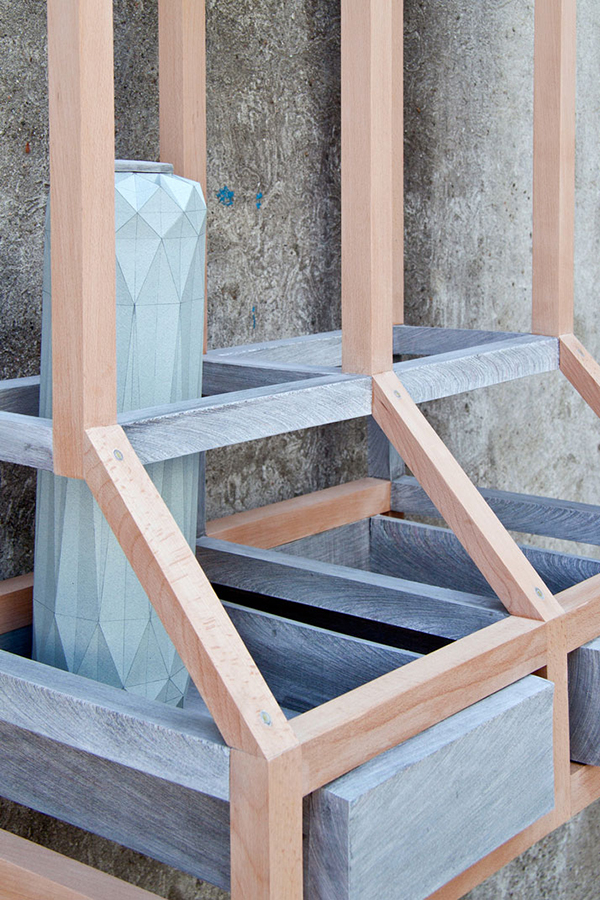 You can see here a combination of wood and newspaper wood. Compare their texture and you can spot a similarity.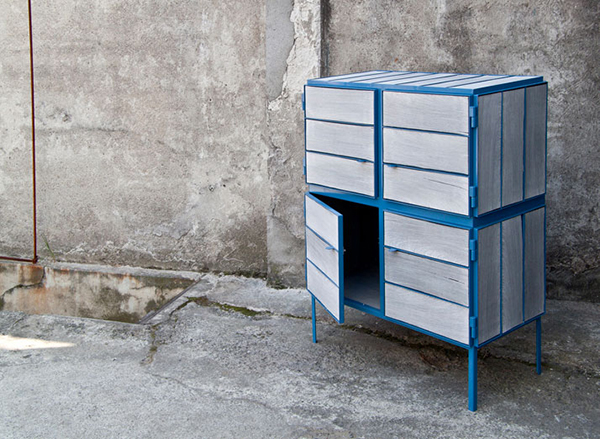 This is a newspaper wood cupboard with steel frame.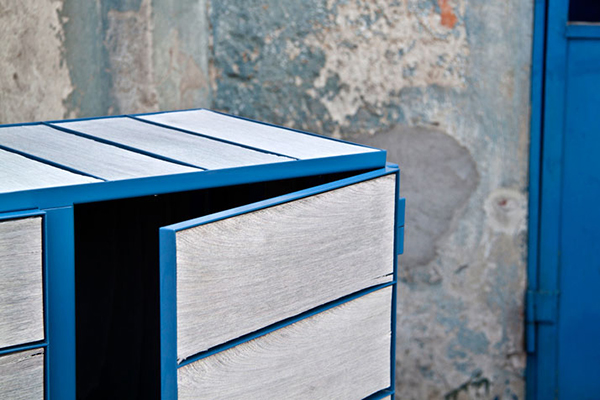 This new material does look like wood only with a darker gray color.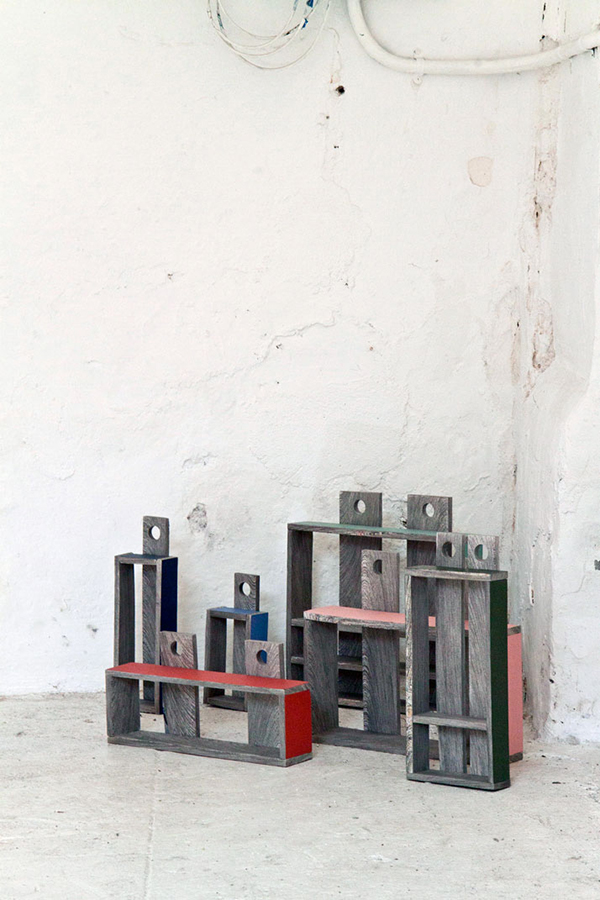 These are frames made from newspaper wood. Like the real wood, it can be painted too.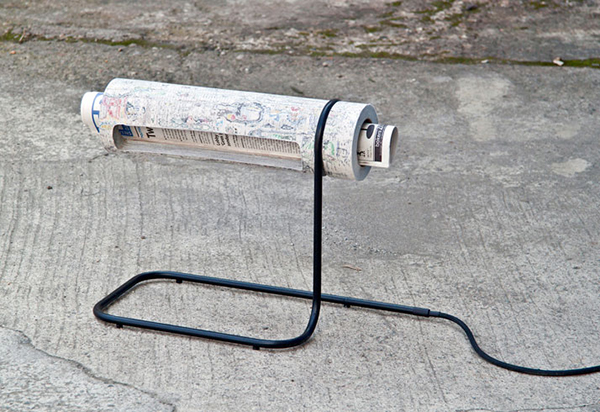 This is a newspaper holder. And that newspaper inside it could soon be part of a furniture.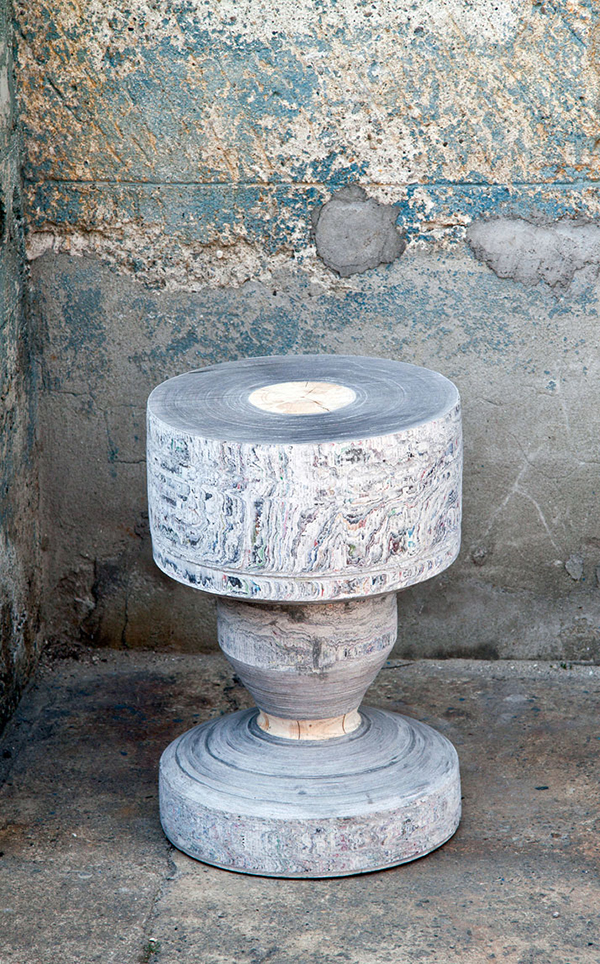 And this is a newspaper wood stool. Guess this really used a huge number of newspapers!
I guess it was destiny when Mieke Meijer met Arjan van Raadshooven and Anieke Branderhorst of design label Vij5 because his newspaper wood was brought to the next level. But of course, the newspaper wood isn't designed to replace wood but is merely a new material that we can use to help eliminate trash brought by paper. Amazing idea, right?