15 Pallet Ideas for Beds and Headboards
Pallets can indeed be used in so many different ways. We have already shown you coffee tables made from pallets. Today, we will give you another set of pallet ideas. These are used as beds and headboards. Isn't it amazing that something that looks like useless can already be re-used?
Well, with man's creativity and innovation, pallets were used in so many manners just like this showcase that we have today. As beds, pallets become a good frame with the addition of a comfy mattress. Others also use it as headboards for it is an inexpensive choice while adding a touch of art and creativity to a bedroom. Now, scroll down and check out what we have collated for you.
Moroccan Modern – Tioga Bed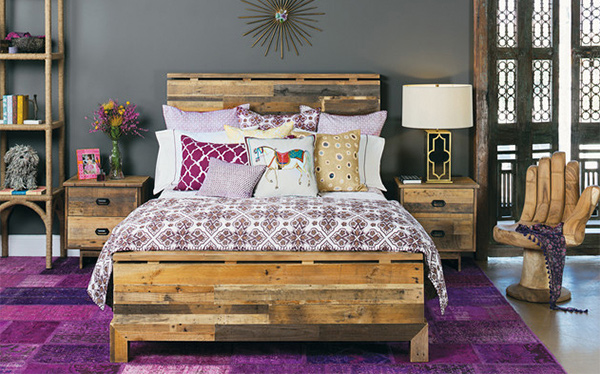 Clean modern lines is combined with some exotic bedding and accents to come up with a Moroccan bedroom. The pallet bed looks perfect in this setting.
Zack's Bedroom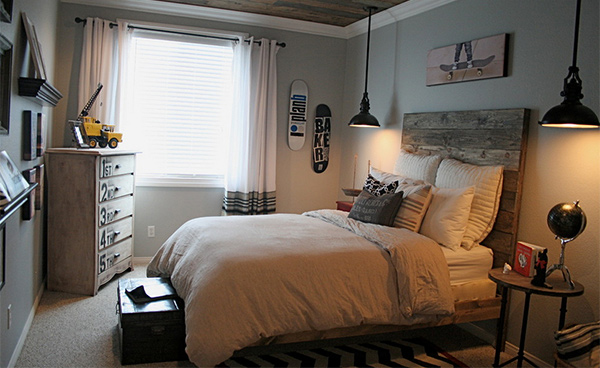 A proud mom shares her son's bedroom with an industrial theme. Of course, don't miss out the pallet bed in it.
Vintage Airplane Bedroom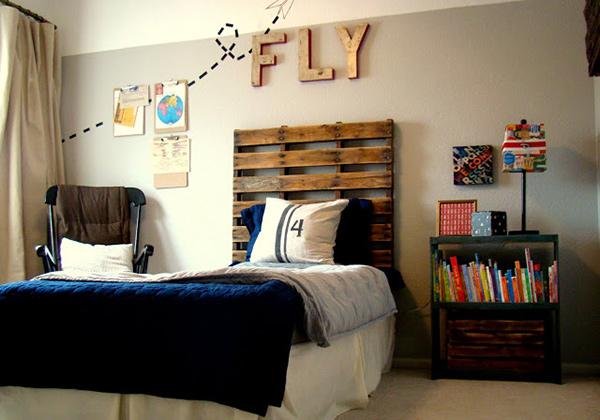 A pallet headboard is added to this bedroom with a vintage airplane theme.
Levis Bedroom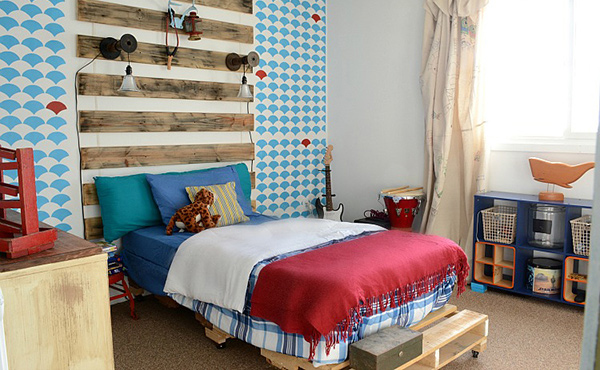 Another bedroom for a boy with a pallet bed and pallet headboard. The use of bright colors made it look even more beautiful.
Red Interiors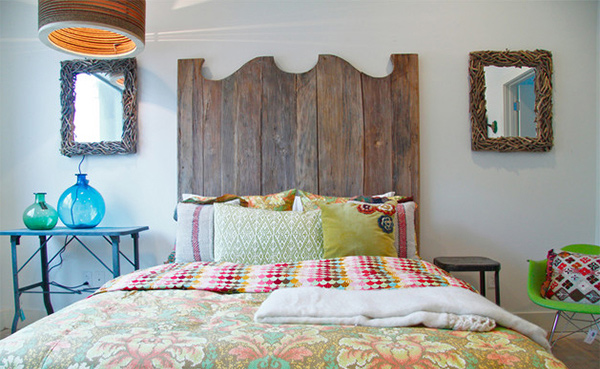 The combination of patterns for the fabrics of this bed is amazingly creative. Add the headboard from pallets which is also creative in design.
Hilltop House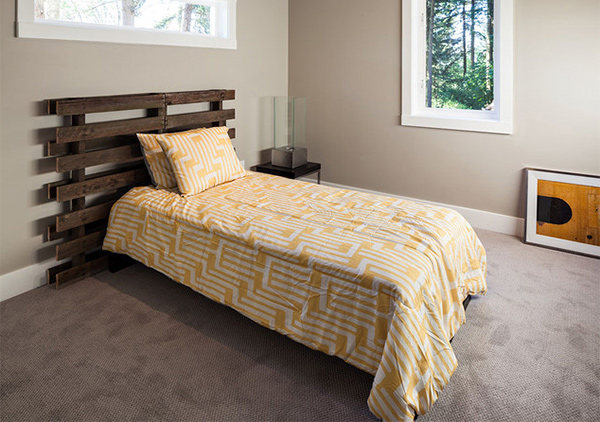 The pallet headboard adds a unique touch to this very simple bedroom.
Manor Hill Homefest 2012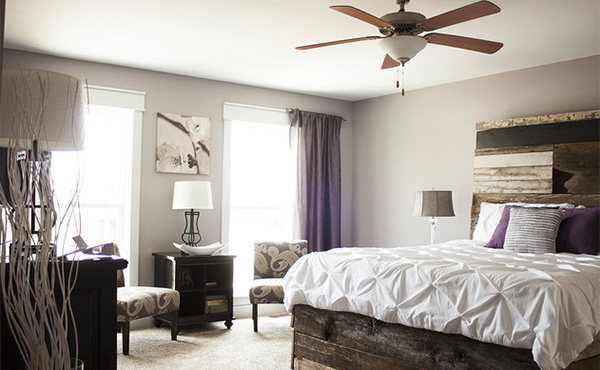 A pallet bed can also look good for a sophisticated interior like this.
Santa Ynez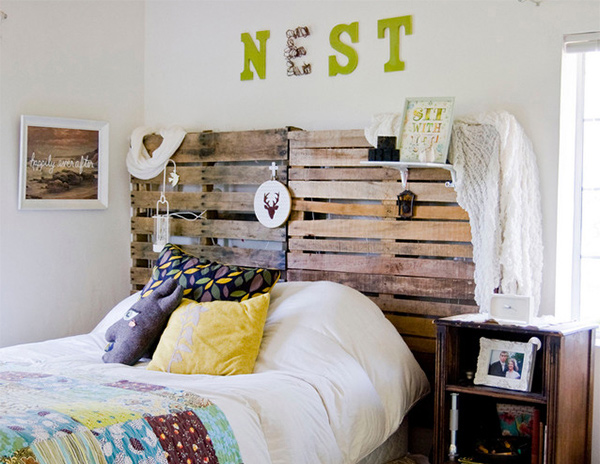 Isn't this a lovely bedroom? The headboard made from pallet creates a distinct statement to the room especially with the decors on it.
Contemporary Northwest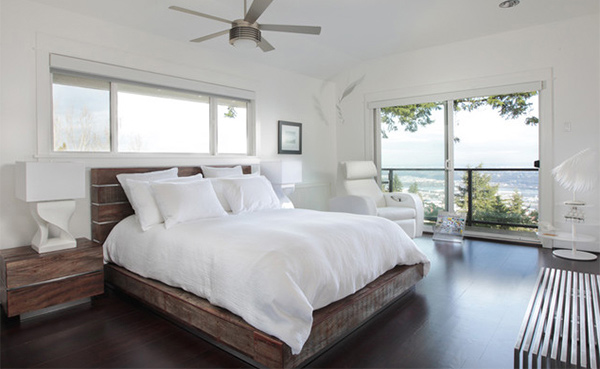 A minimalist bedroom brought in a rustic contrast to its look with the use of pallet bed and side table.
Pjazza Tigne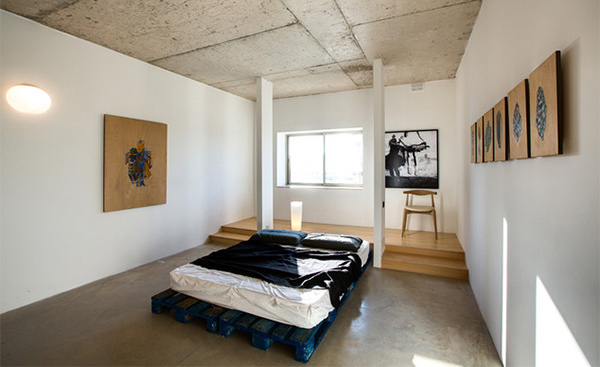 Exposed beams and rough concrete ceilings for this Asian inspired bedroom adds an industrial touch to it especially with the use of painted pallet as bed.
Home to Three Duncan Boys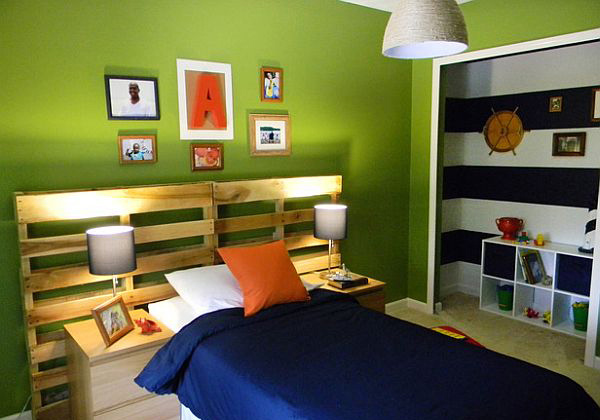 The pallet headboard looks nice with the beautiful gallery above it and the use of green, stripes and nautical touches to it.
Toddler Pallet Bed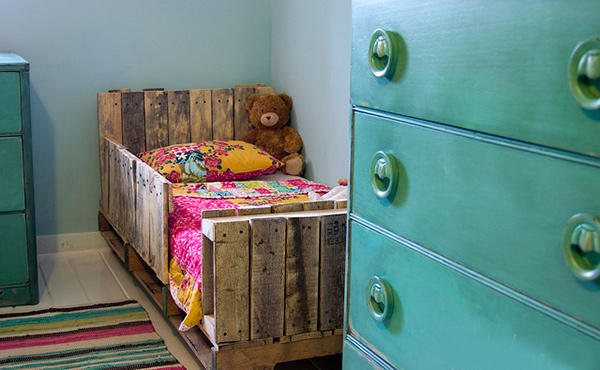 The designer made this bed for her little sister. It turned it cute which for sure made her sister happy.
Kids Bedroom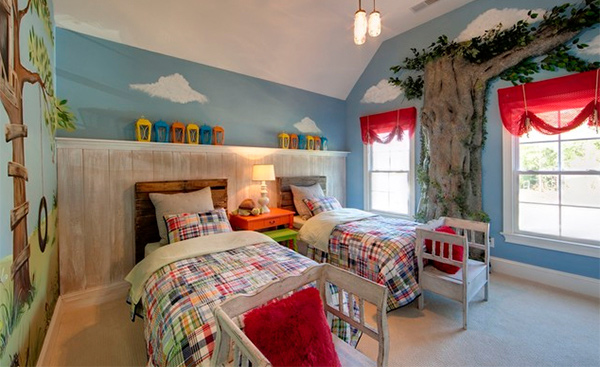 A whimsical bedroom for twins had pallet headboards which fitted to the bedroom's outdoor theme.
McDonald Residence in Magnolia Seattle
A chic bedroom with a bit of Scandinavian and Traditional touch used two small pallets as headboard.
Re-purposing An Attic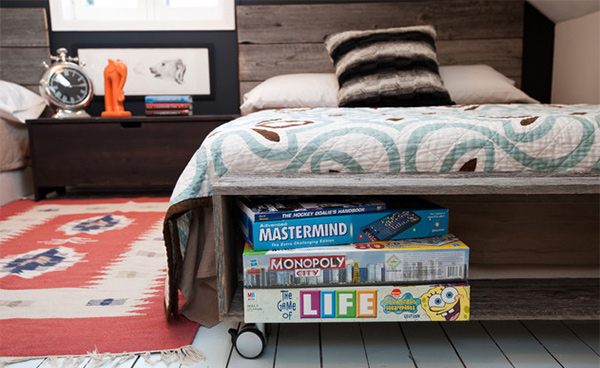 The headboard and the storage areas at the foot of the bed were made of pallets- a good way to make this attic look cozier.
Using pallets as beds and headboards is indeed a great idea. Aside from helping save waste, you could also save money while getting something that has function and could add beauty to your space. We hope that you got some ideas and inspiration from today's post. See again next week for another set of home design inspirations!