20 Amazing Designs of Stainless Steel Tables
My first goal was to complete a list of bar tables, but when I took the time to collect the table pictures, it turned out that bar tables usually look alike, so, this list turned out to be made of stainless steel – just that. Random pictures of tables made of steel and chrome.
So, today's list is about 20 Amazing Designs of Stainless Steel Tables which are usually seen in bars, kitchens and sometimes even in cafeterias or canteens. One good thing about stainless steel tables is their easy-maintain feel all the time; it's easy to clean, it's easy to move around, and it shines! What more would you want for a table? Haha! Kidding aside, here are the tables – check them out!
1. Avenue Bar Table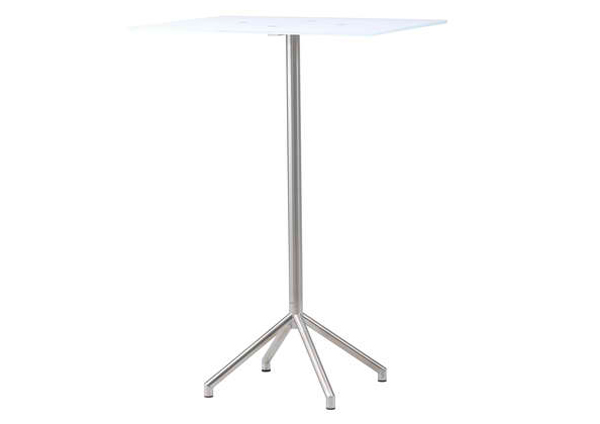 Stainless body and legwork paired with a square bar table top. This table is ideal for any bistro or bars; just pair it with cute stools and you're good to go.
2. Chrome Steel Bar Table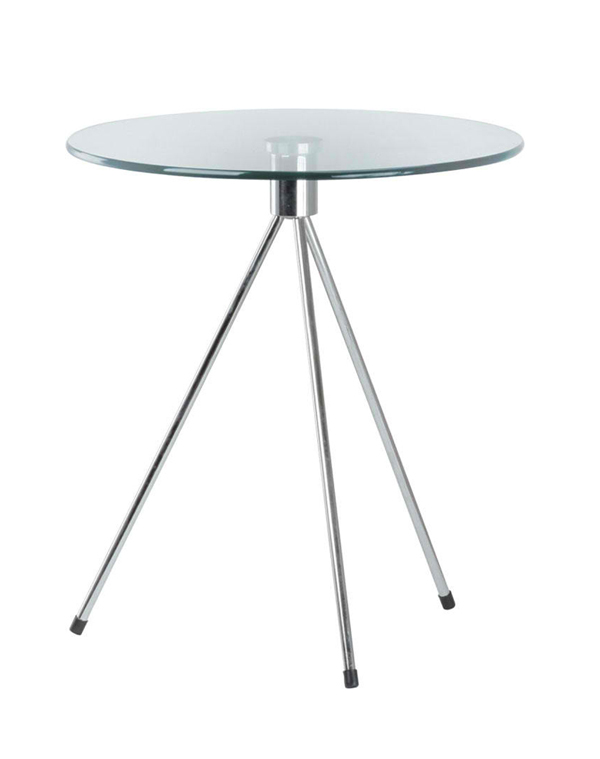 Here is a cute rendition to bar tables. Glass top paired with stainless legs.
3. Criss Cross Stainless Steel Table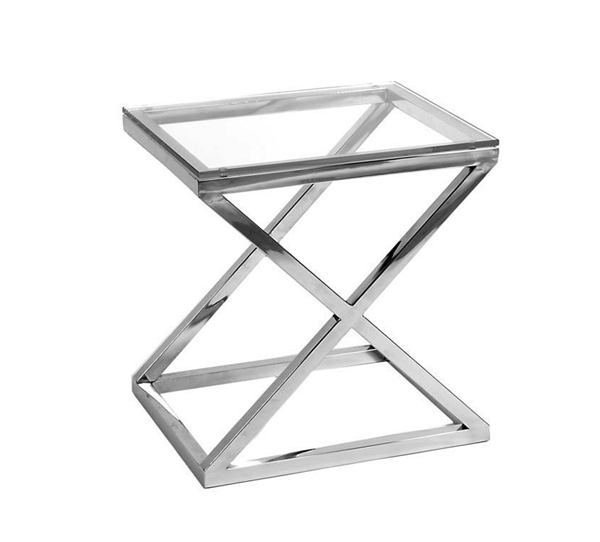 Eiccholtz have this beautiful criss cross steel table that has a glass top – this table intended as a side table; what do you think about it?
4. Parsons Concrete Top Table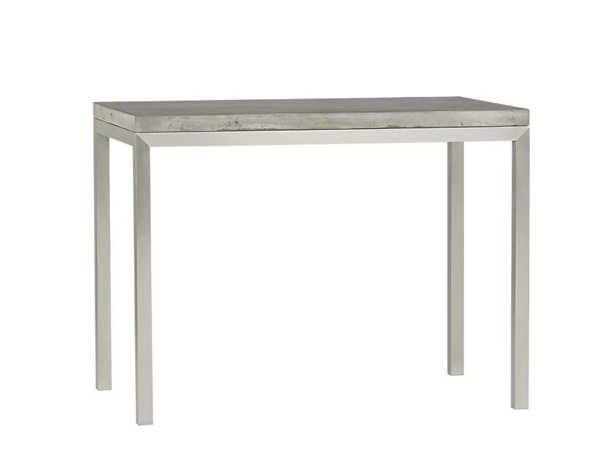 Just a simple table with a concrete top.
5. Rectangle Stainless Steel End Table with Clear Glass Top
Modern art installation or functional end table? How about both! This table is a mixed media piece with a black base and multiple polished chrome pipes supporting a sparkling clear glass top perfect as an accent piece or a place for your favorite lamp.
6. High End Bar Tables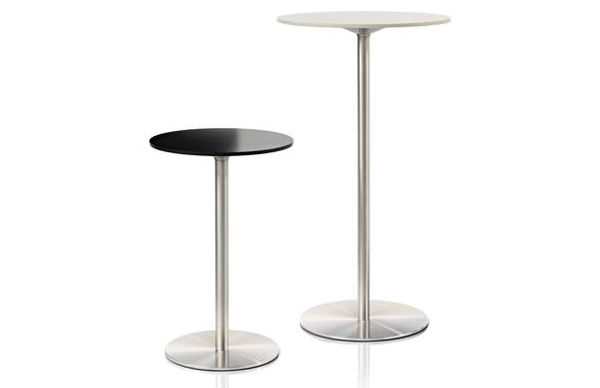 This stunning table is a single pedestal table with a trumpet shaped base. It can be used as a café table, in the lounge, in the sitting room, as a kitchen table, or as a small meeting table. The solid laminate table is suitable for both indoor and outdoor use.
7. Malmo Stainless Steel Bar Table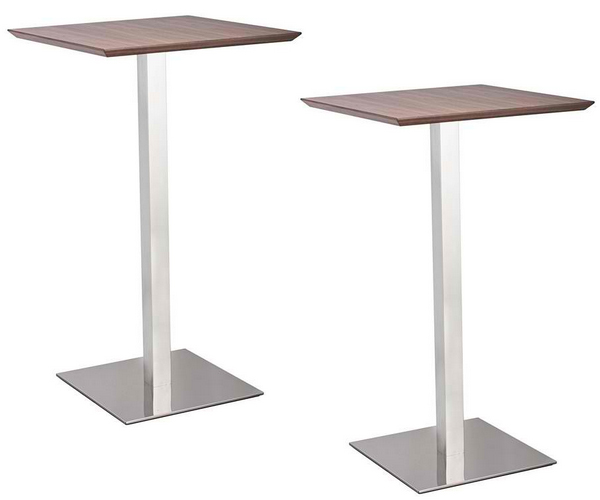 Zuo Malmo bar table. Stainless steel construction. Walnut table top. Simple yet modern.
8. Zerbst Stainless Round White Bar Table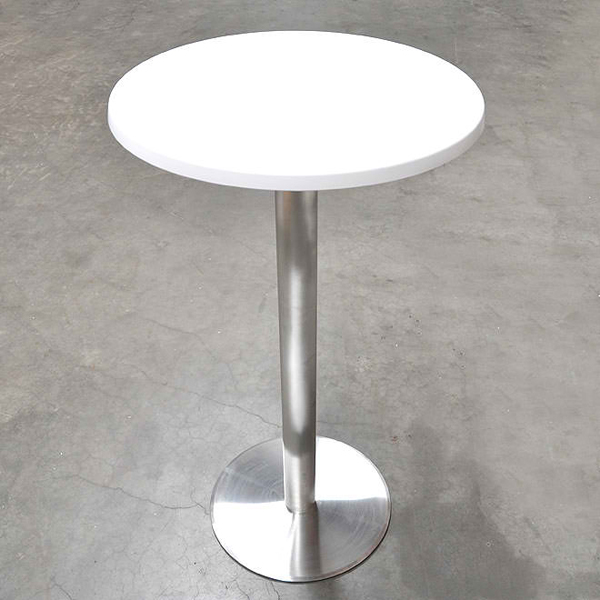 Zerbst has a stainless steel cocktail base which makes this table suitable both for indoors or outdoors.
9. Round Glass Top Stainless Steel Flat Bar Table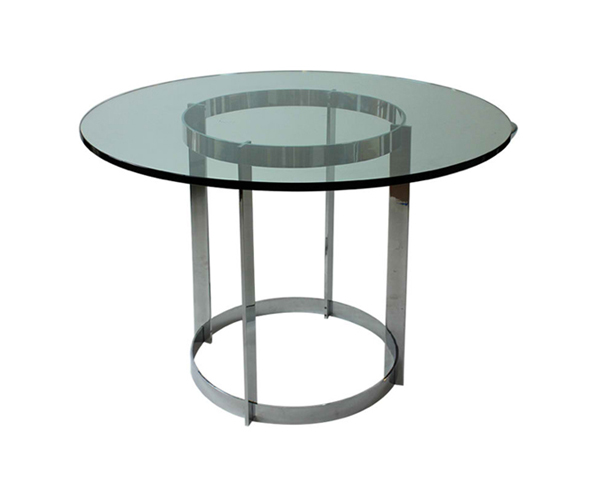 A circular glass stainless steel flat bar table that is quite beautiful and functional.
10. Roca Stainless Steel and Glass Bar Table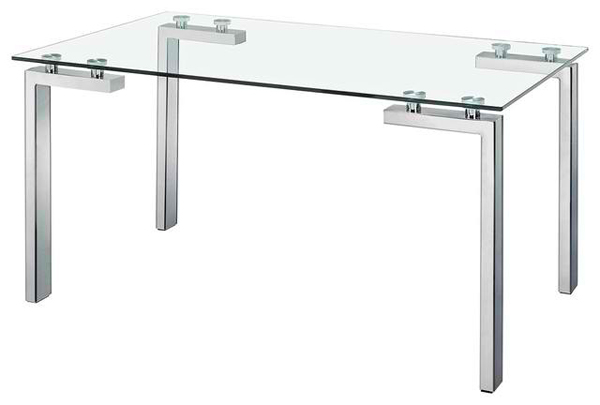 Crisp design and simple beautiful materials come together to create the stunning Roca table.
11. Sportsman Series Stainless Steel Bar Table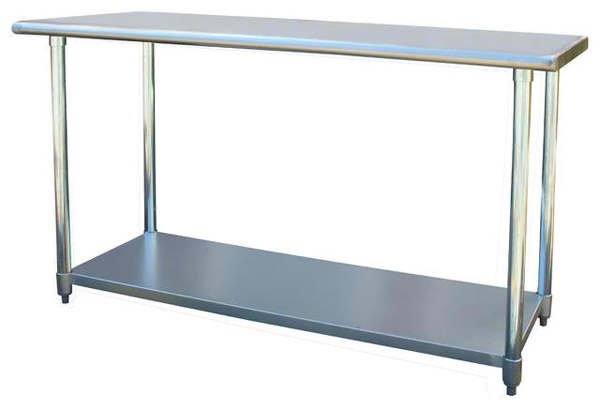 Tackle all your home improvement projects or work on your favorite hobby without ruining the furniture with this sleek stainless-steel work table.
12. Stainless Steel Bar Table with Clear Glass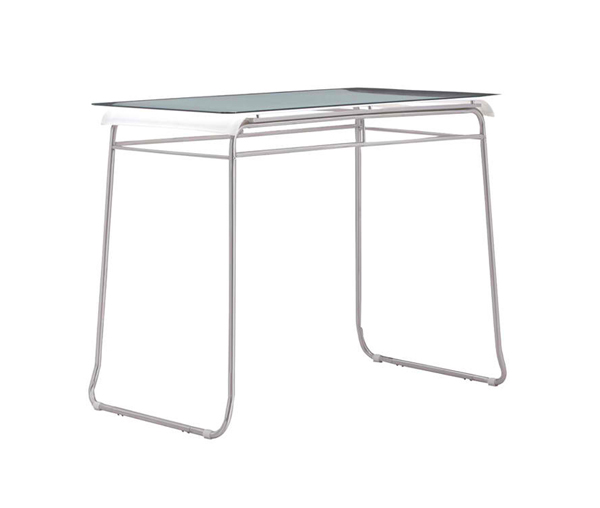 Tubular stainless steel gives strength and weight to this collection while maintaining a feeling of openness.
13. Stainless Steel Bar Table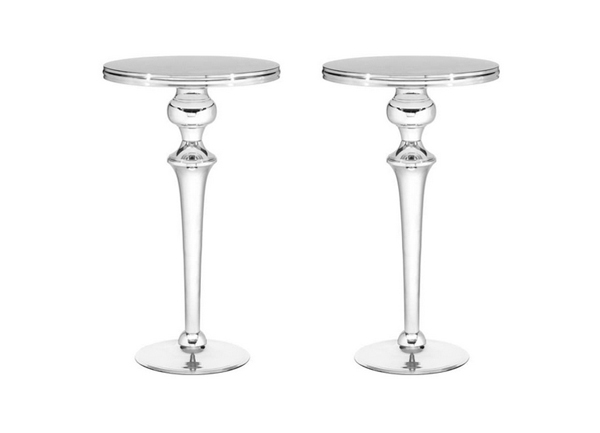 I don't know about you but this contemporary table is my favorite in this list! It's just gorgeous.
14. Stainless Steel High Bar Table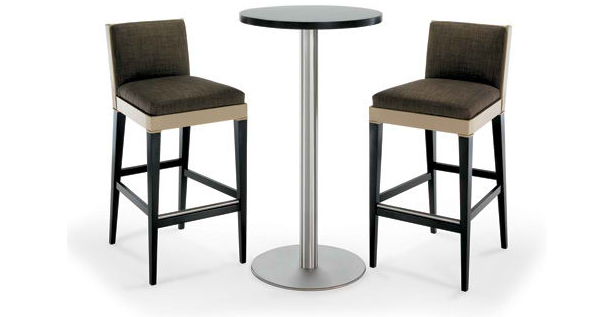 This table is something I would personally want to have in our house. Just for the sake of having one at home; and bring in the chairs too!
15. Stainless Steel Mimosa Bar Table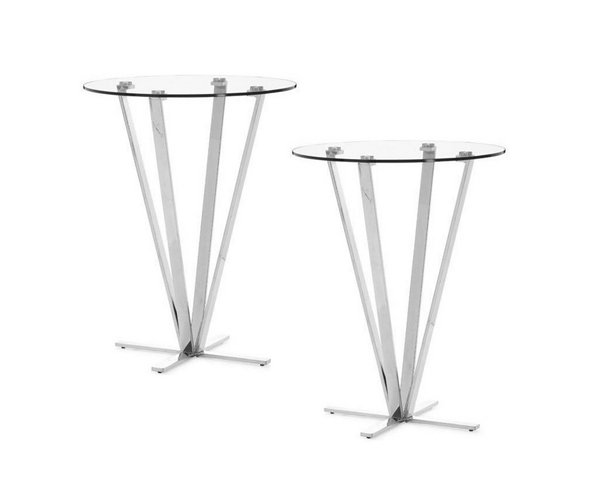 This stainless steel bar table by Zuo Modern has a chromed steel finish and is from their Mimosa collection. It's the perfect bar table to compliment any kitchen!
16. Stainless Steel Round Bar Table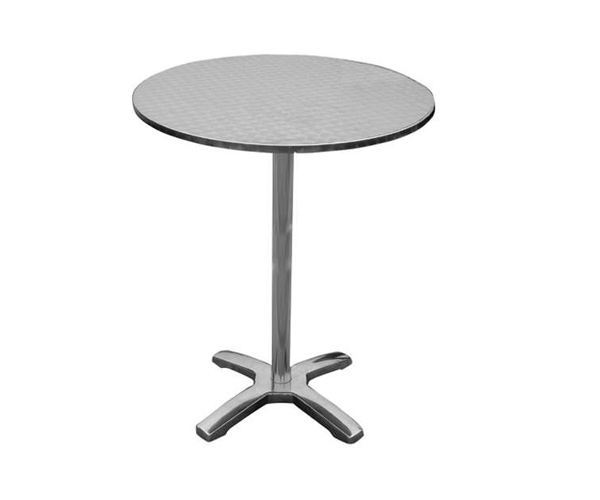 This is one table we usually see in bars or bistros. Do you agree?
17. Stainless Steel Top Adjustable Restaurant Bar Table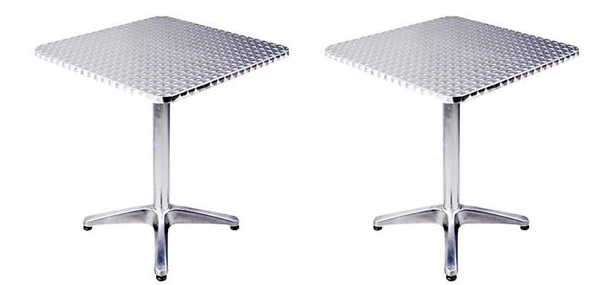 These are the tables that are usually seen in cafeterias or even in hospital canteens – I'm not sure if these tables are cheaper or what, but they are easy to clean and maintain, that's for sure!
18. Thonet Bar Table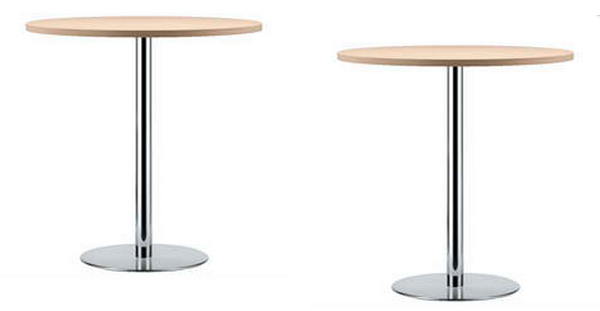 James Irvine did a great job in creating a contemporary table you can use in a bar or at home. The wood top makes this table interesting for me.
19. Vino Round Metal Cafe Table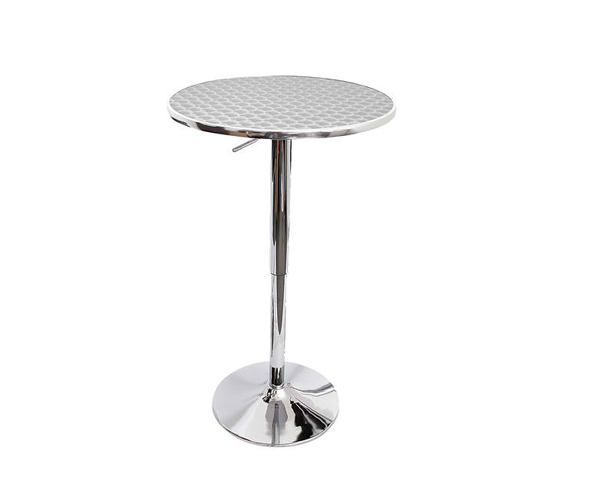 Vino is one high table you can use in your cafes or bars. Great for events too!
20. Vogue Teak and Stainless Steel Bar Table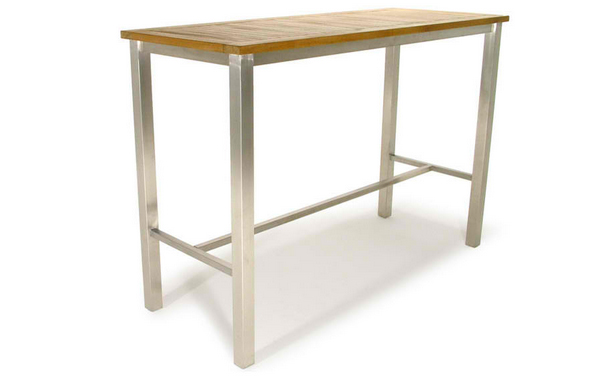 Through exacting craftsmanship table tops and frames resolve seamlessly for the Vogue high bar console table.
Here are square patio tables we have completed just recently which we can pair with this list Stainless Steel Tables because the tables here are actually great candidates for outdoor tables too since they are resistant to air and too much sunshine. Right? Anyway, I hope you like this list and share those comments below! More to come, here on Home Design Lover!