15 Modern Double Sink Bathroom Vanity Sets
A bathroom vanity is a like a gem in a bathroom for it can enhance its look no matter how simple its design is. You will nod at this after checking our list of modern vanity sets below. Since there are various types of bathroom vanities, we have decided to give you a list of double sink bathroom vanities for today. Vanities with dual sink are good for bathrooms that have enough space to accommodate one and this could also be good for a home with many users.
Every element that you can see in the modern bathroom vanities below were designed to exquisitely offer a state of luxury to the atmosphere if your bathroom. With the variety of materials combined for every set, it can successfully deliver an aura for rest and relaxation. Now take a look at our collection of modern double sink bathroom vanity sets:
Cicily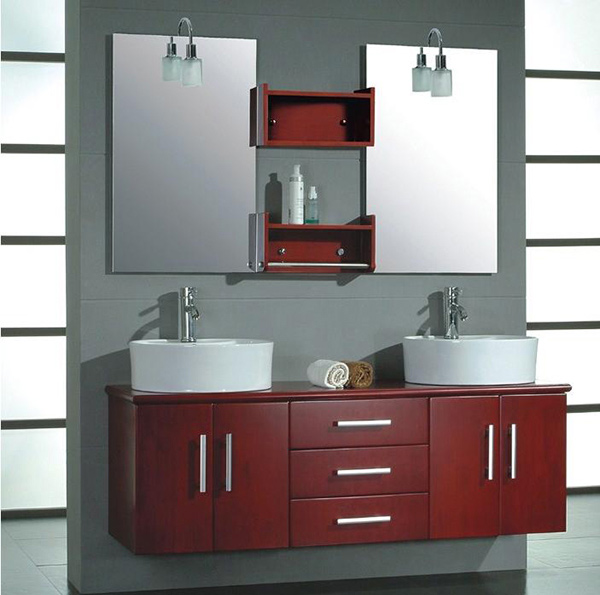 With this vanity set, you will certainly have a lot of space for your belongings. Its color could also be a bold addition to your bathroom.
Double Sink Vanity Set in Pearl White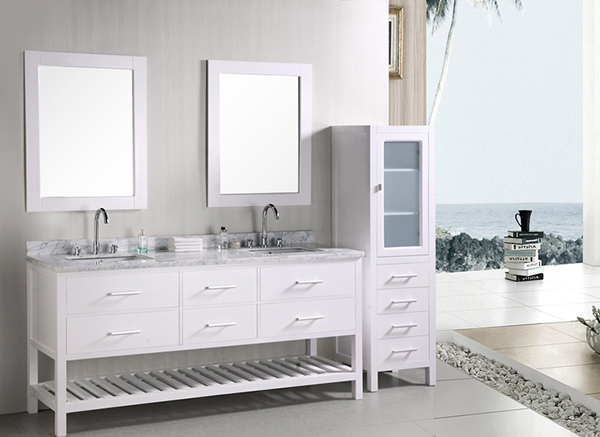 If you want white as a vanity for your bathroom, this could be a good option especially that it also has a storage space for your towels below the mirror.
Stanton 72" Double Sink Vanity Set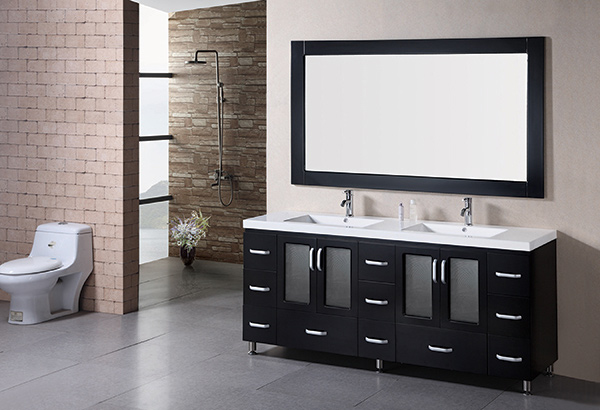 The black bathroom vanity with a matching mirror in black frame sits proud and gorgeous in a modern bathroom.
White Double Sink Vanity (T9015A)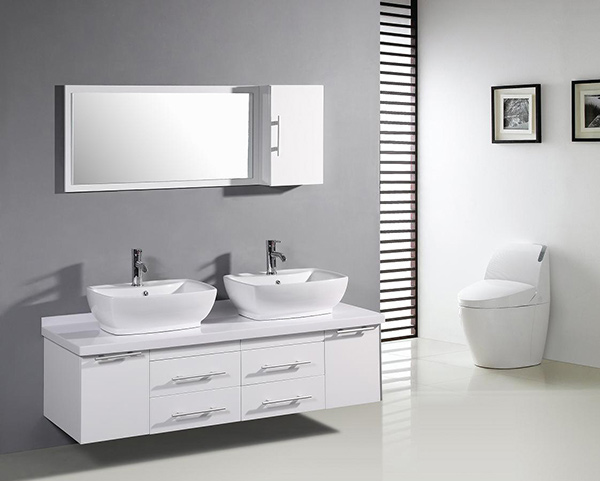 The sleek lines of this set are so modern and would perfectly fit in a bathroom of modern design.
Uptown Penthouse 2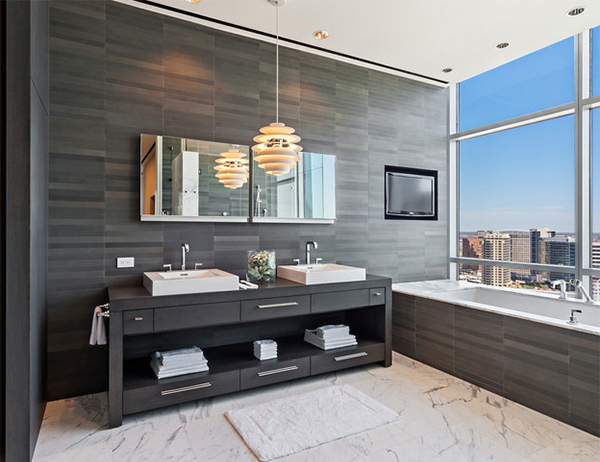 A shot from a penthouse that used this vanity set in gray from Mobili Martini. It seems to have that masculine look.
Wellington 55″ Double Sink Vanity Set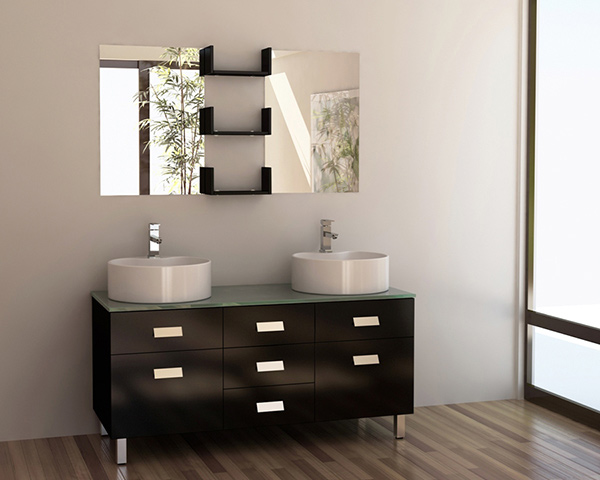 The simplicity of this set shows light and clean lines that combined together wood, glass, and porcelain..
Loft Serie AB 400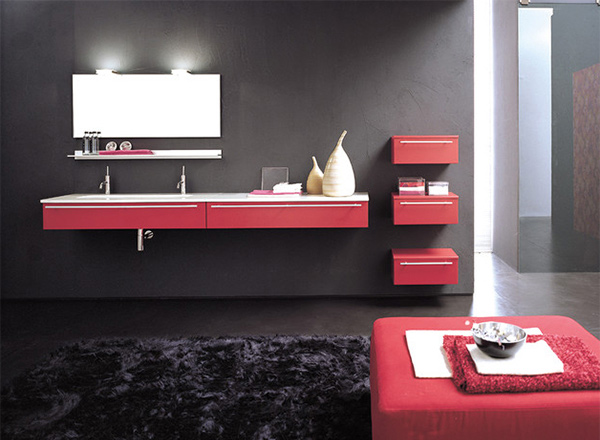 There could only be two drawers below the sink but check out the other three smaller drawers on the wall, these adds to your storage space.
Trendy Modern Bathroom Vanity Set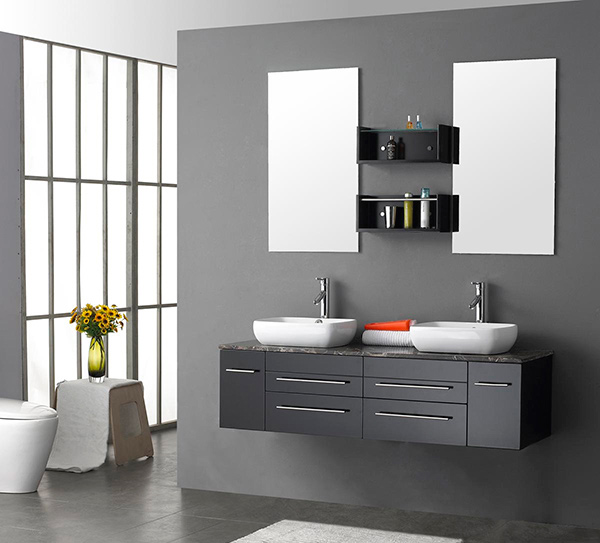 Gray seems to be one of the trends in modern design. The marble top of this vanity adds beauty to it.
Bellezza White Modern Double Vessel Sink Vanity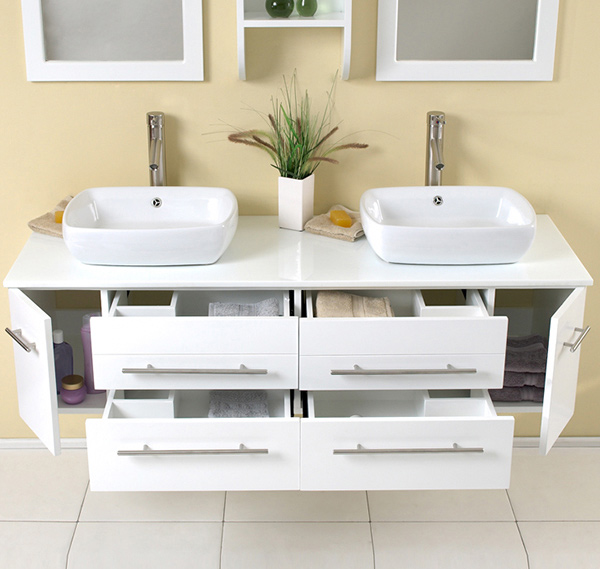 White over beige wall paint is stunning! But aside from that, this vanity has many compartments and drawers which makes it functional for you.
Bathroom for Hosts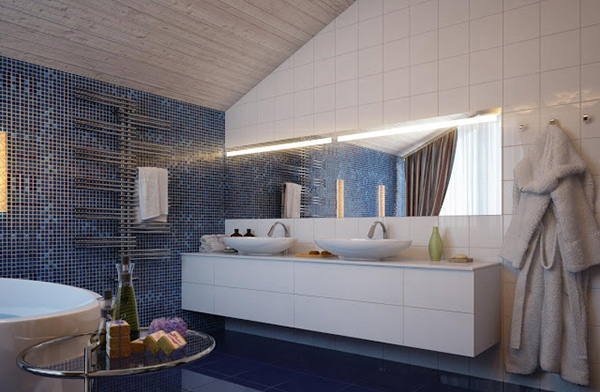 A handle less vanity for a modern bathroom in blue flooring and mosaic walls.
Jasper 72″ Double Sink Vanity Set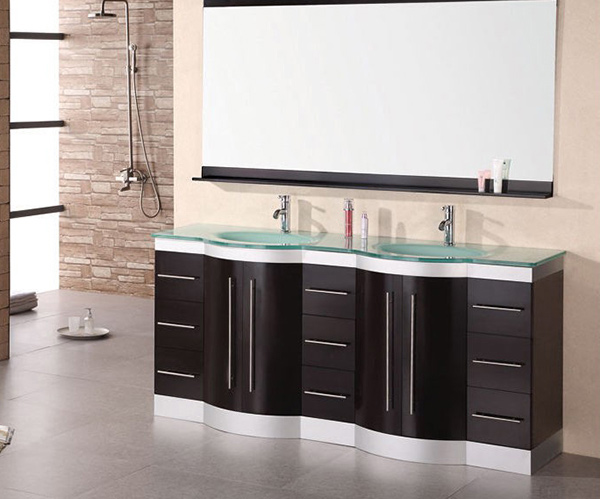 A modern vanity set that used curves together with lines. It also had different storage spaces and a tempered glass top.
Oakville II – Modern Bathroom Vanity Set 72″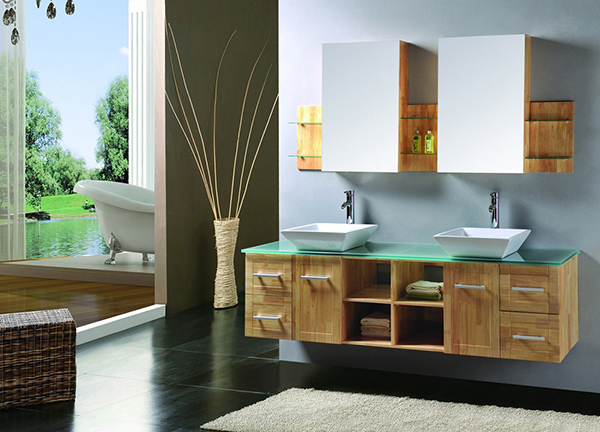 Isn't this vanity lovely? The wooden texture was retained but it looked totally fab!
Alnoite Bathroom Vanity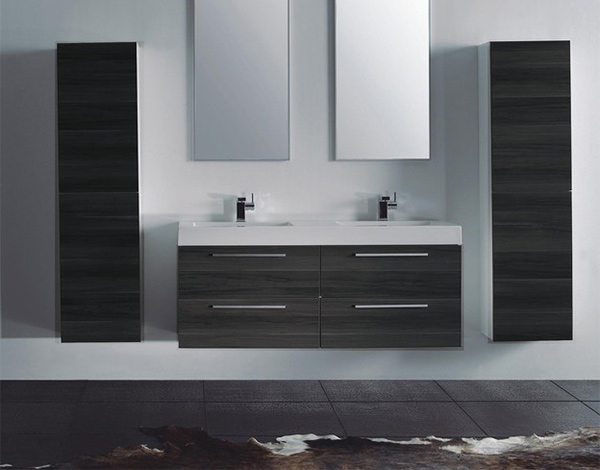 In gray wooden texture, this bathroom vanity looks simple yet not boring.
US Double Sink Bathroom Vanity Vanities Unit GBW1001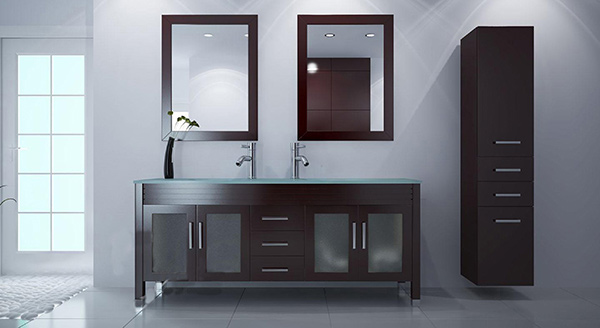 You will love this brown vanity set for aside from the chocolate brown touch, it is complete with closed wall shelving and two mirrors in brown frame.
Modena III – Modern Bathroom Vanity Set – 55.7″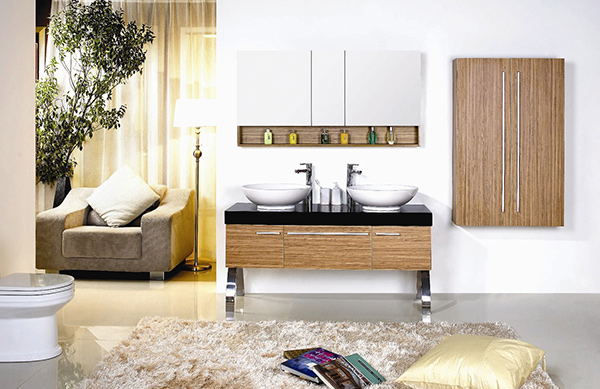 Beautiful tempered black glass countertop with elements that gives a state of luxury to a simple space.
We know you were impressed with the designs of the vanity sets above. They may look simple but simplicity does not equate with being boring because there is a different kind of beauty that comes from these modern bathroom vanities. If your home has that traditional style, you can also try placing traditional bathroom vanities that would add a luxurious look to your bathroom.