Traven Collection for Children Combines Fun, Play and Function
If there are kids in the house, one of the important things that we need are furniture. This will be used to keep their stuff and toys while others will help them do certain activities. And when we speak of activities, that may range from drawing to playing. But we are aware that everything a child does is always connected to having fun. This is even the reason why we teach them through games too. What we are going to show you today is a collection of furniture that are designed for kids.
Made from wicker, certified wood and handmade wool, the Traven Collection was designed especially for kids. It is inspired by a short story written by Bruno Traven called the Baskets in Series. The furniture hence combines craft and the industry of contemporary consumption. The collection is comprised of an armchair called the "Luna Pod", stool called the "Burro", and a toy box called 'Butterfly Catcher'. You'd surely enjoy looking at the furniture. Why don't you check out a brief video of these items too.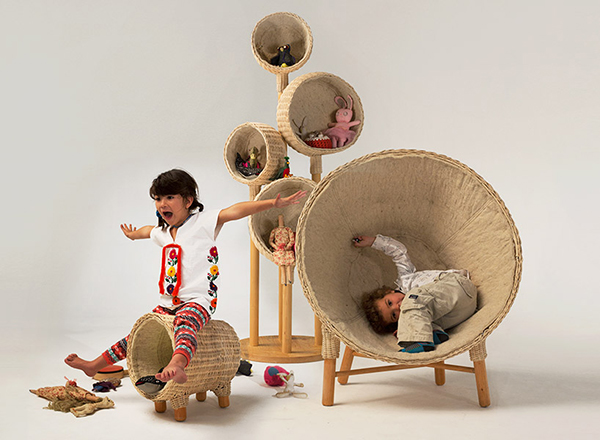 Fun looking furniture collection that is functional and made from natural materials comprise the series.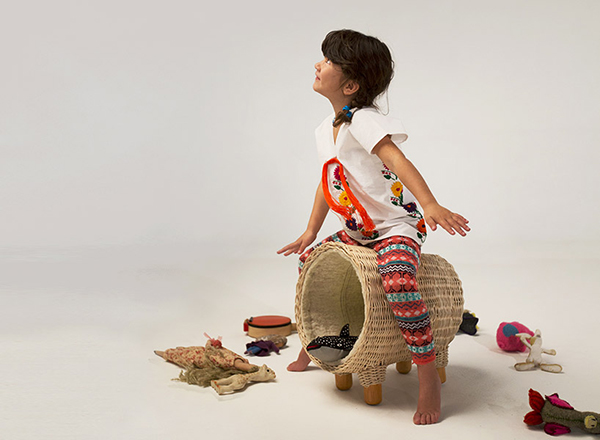 A stool called Burro is also a small basket where the children can keep secrets and surprises hidden inside.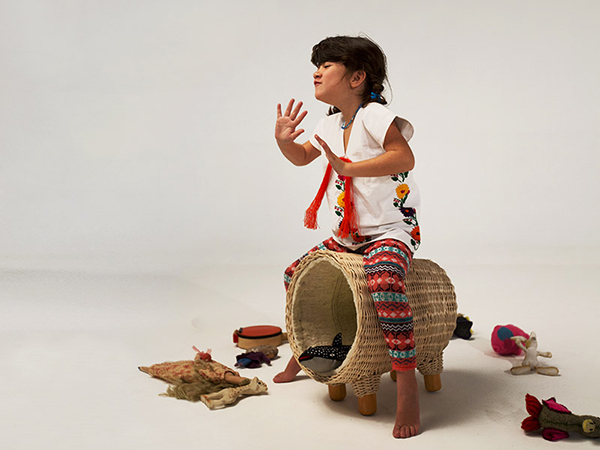 The kids can also interact with the Burro as they can use it for play time.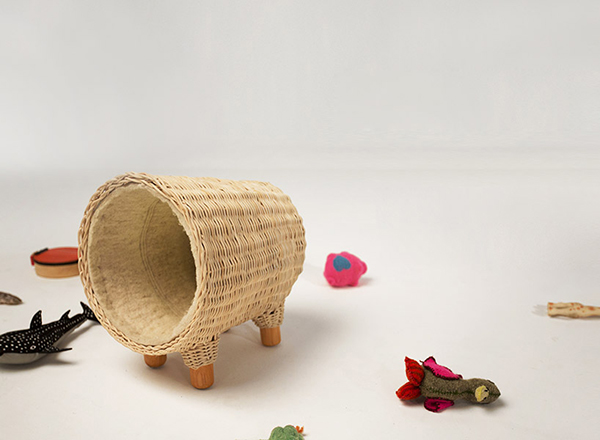 Aside from a seating, it can also be used to store toys inside the hollow stool.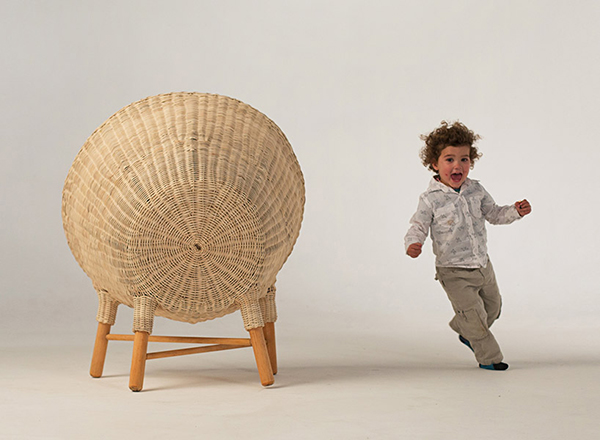 The Luna Pod has a big and generous space where a child can get his own peace and quiet moment.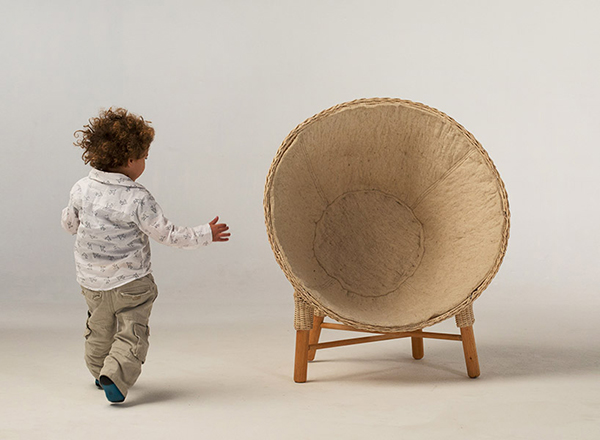 A child can feel comfortable in this conical capsule with wool cushions.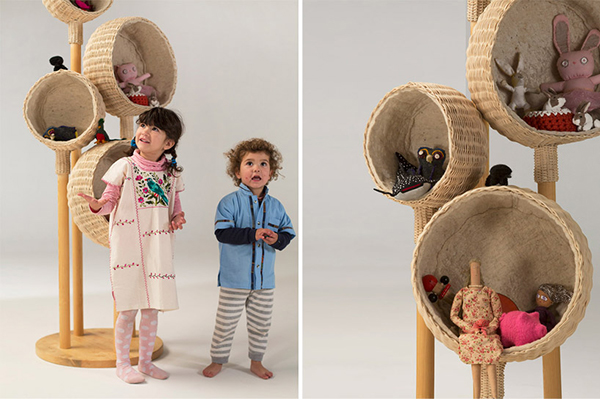 Woven baskets comprise the Butterfly Catcher which is a toy storage. It has pods of varying heights that become a kind of container for toys and other valuables.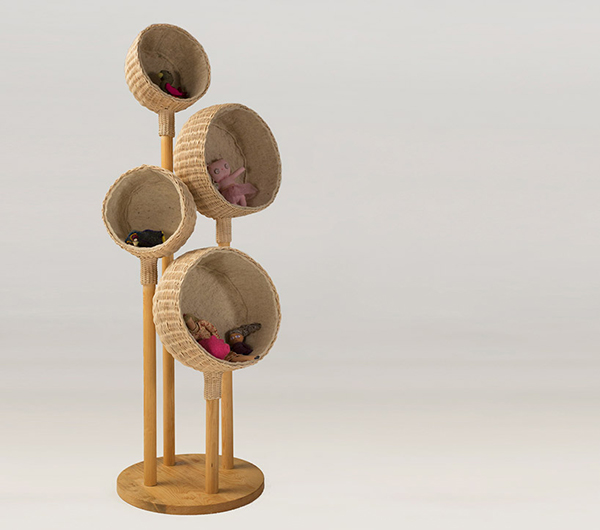 The baskets can rotate 360° to any direction which is just perfect for the usage of children.
The Traven Collection "seeks to resolve some of the everyday moments of a contemporary family" while recognizing the importance of fun when using furniture. Mexican designer Christian Vivanco envisioned this series where children can play and have fun with a well designed furniture. He worked with Nido Muebles to realize the production of his project and it turned out really stunning. The children "could act out a different experience with each of the designed objects". Lovely furniture for the kids, right? Would you like to get one for your little ones?