15 Modern White and Gray Living Room Ideas
Gray is one color that looks beautiful when combined with other colors. We are not sure if you have seen it paired with bold colors but it does look nice with it. They are also perfect with pastels too. But of course, what best looks good with gray are its nearest neighbor, white and black. But today, we will merely be showing you living rooms with gray and white.
Most modern homes are designed using neutral colors or even earth colors. Although some are also colorful. But we think that modern living rooms look great in gray and white. You will agree with us once you see the list we have below. But we are not saying that modern living rooms should only be gray and white.
Lounge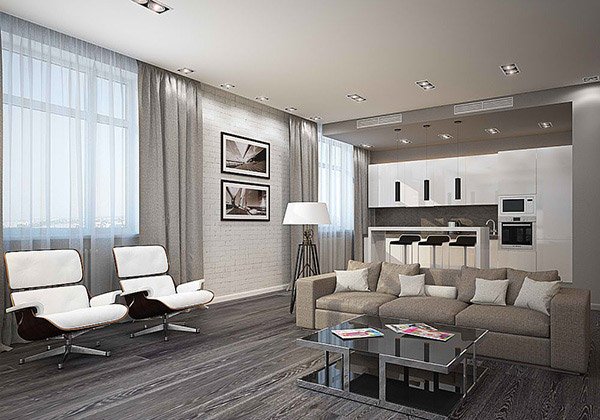 Gray wooden flooring looks great with the white brick wall as well as the furniture in the living room.
Modern Living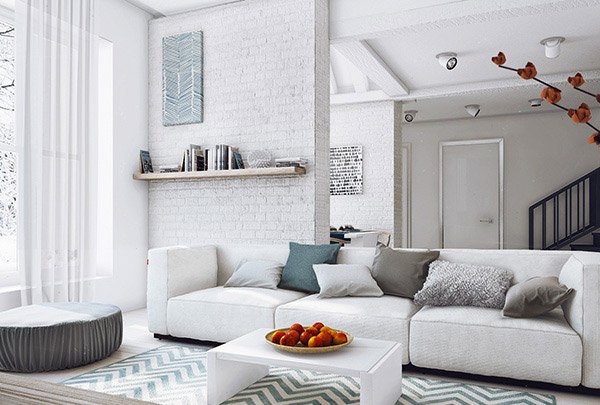 Oh chevron is love! It looks nice especially in gray and white! But with or without the chevron, this living room is for the win!
Horn Renovation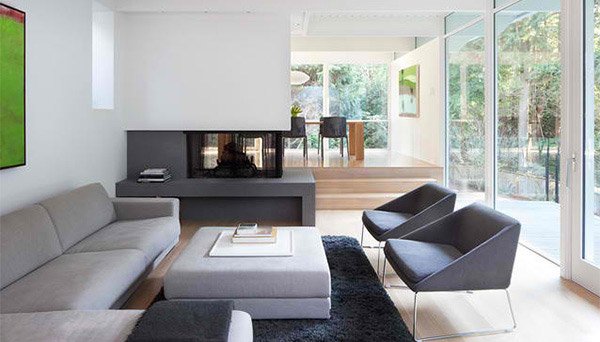 The floor of this living room is white oak with a custom stain which is surrounded with a combination of drywall and porcelain tile.
Living Room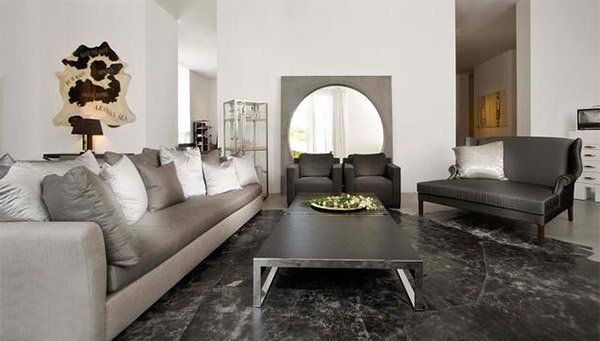 Valspar's Prudence paint is a similar gray-toned white to the one used in here. It could be nicely complimented with pecan colored wood which would warm it up.
San Diego Downtown Condo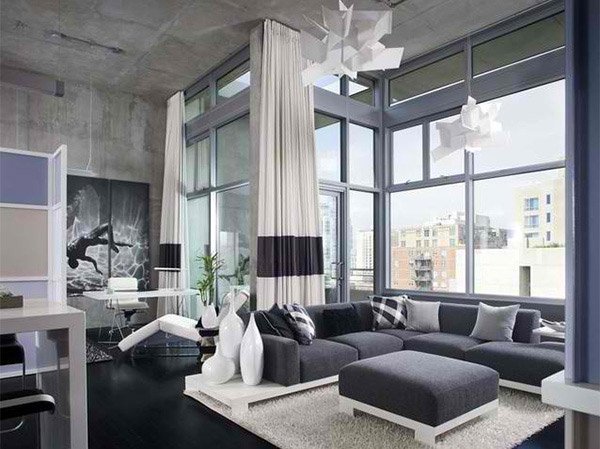 CitiZen Design in San Diego designed this beautiful living room with a wall to ceiling windows.
Gray Living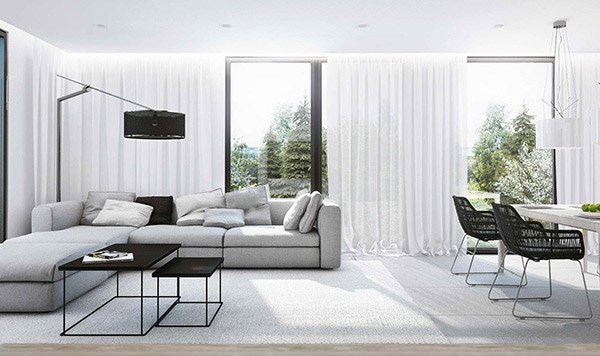 Gorgeous modern sofa and floor lamp looks perfect for this living area with crisp white drapes.
Modern Home in Oakville Ontario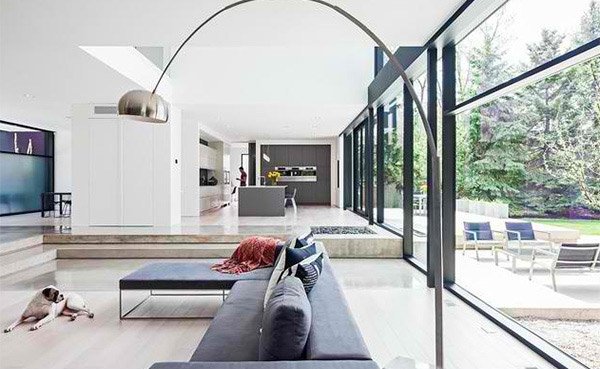 Floor to ceiling windows in this sunken room transition allow light to get into the interior.
Wimbereley Retreat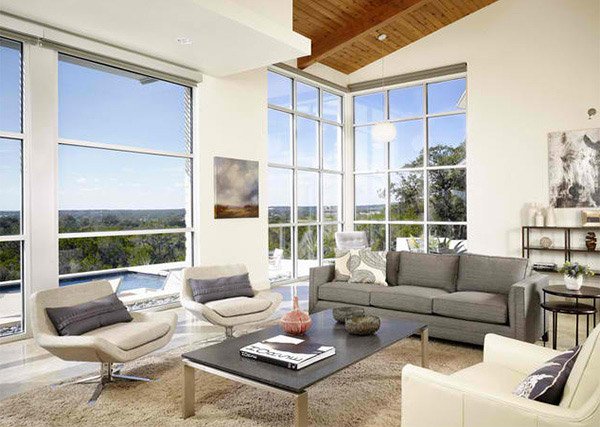 Furniture is from Loft Home and Decor in Austin, but is also seen on AllModern.com as well.
Stein Residence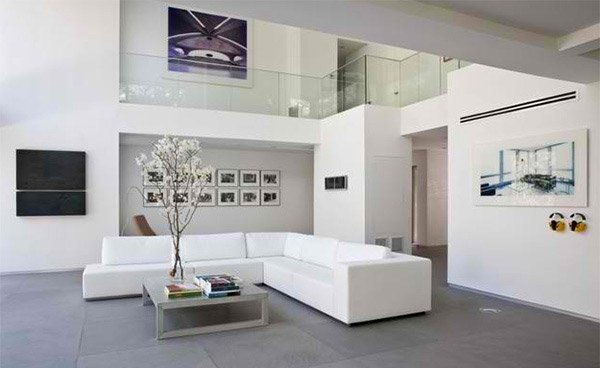 The white sofa looks neat in this space. Take a look at the photo frames on the wall that creates a gallery.
Living Type number 3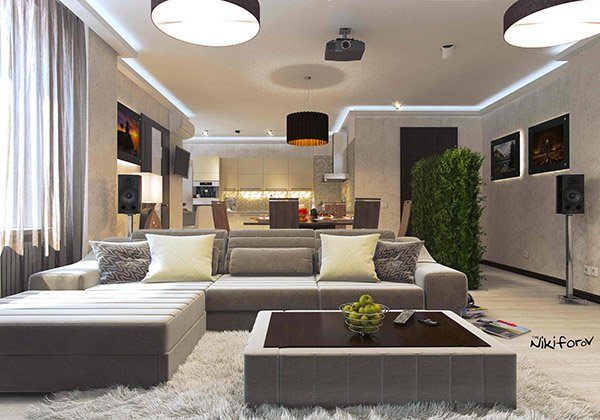 The shaggy area rug adds some soft touch to this living room with throw pillows varying from gray and white.
Canyon Ranch Miami Beach – Sacarro Model Home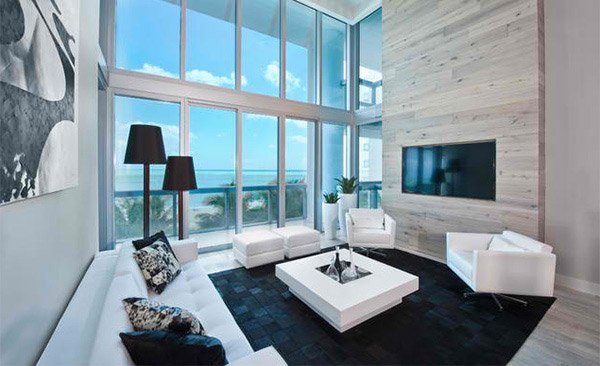 The windows are manufactured by RC Aluminum and greatly contributed to the appeal of the interior. A built-out wall with a recessed TV is just amazing. The wall is wrapped in Duchateau White Oiled Wood with a Schluter trim at the two outside corners and the four inner edges around the TV.
Living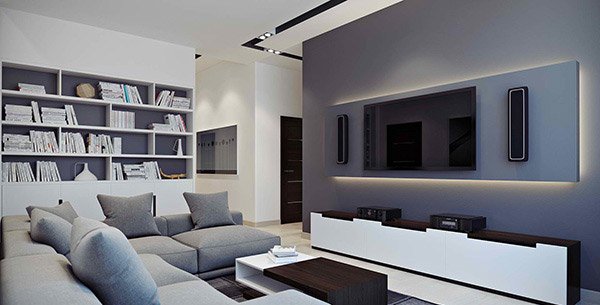 Well, aside from the beautiful sofa and entertainment area, the bookshelves are nice too.
Bloomberg Building, New York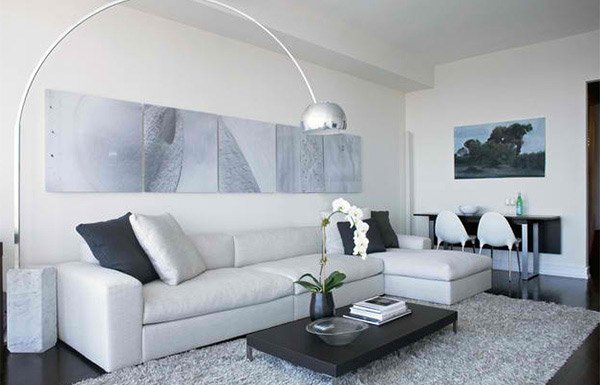 Poliform sofa is no doubt the best choice for this living area. We like it that some artworks in gray and white were added to the wall.
Tallichet Residence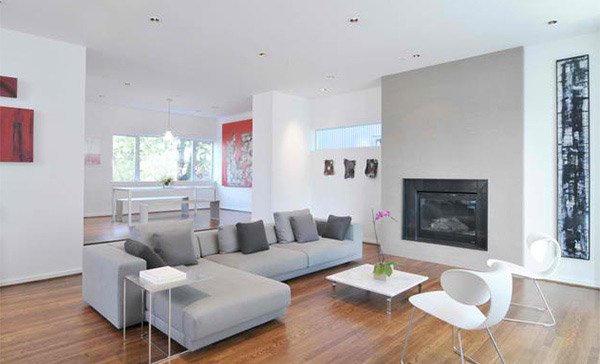 Reclaimed Oak saved from a previous structure on site and refinished given with a custom blended stain color was used for the flooring.
Lounge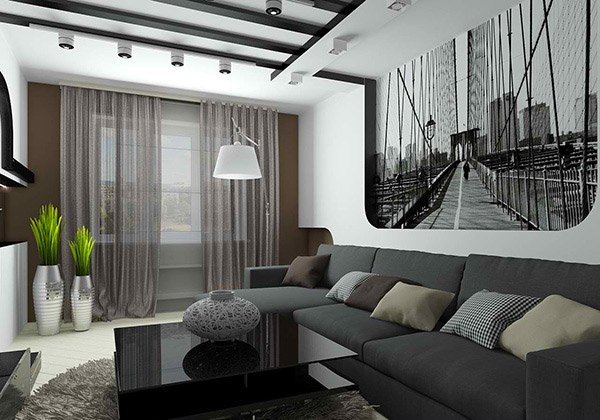 That wall decor is indeed beautiful and complements with the color of the living area.
Lovely right? The sleek lines colored gray and white are just beautiful. It looks neat creating a cozy aura for an interior. But one could also add some colorful accessories to it for some pop of colors. Want a living room with a minimal design? Try checking our list of stunning minimalist living rooms for a sleek look. You can also spot gray and white living rooms from that list.