23 Fruity Orange Sofa Living Room
Whenever I see people using orange as furniture or even as a linen choice, it sort of makes me think – either they like oranges (the fruit or any of the citrus family) or they love Garfield. I know one friend that loves this color and she buys personal things in this color and she just loves it!
Well, today, we have a list of 23 Fruity Orange Sofa Living Room that might interest you guys out there that actually like the color orange. Sometimes I feel like I am color blind from time to time – so completing this list somehow confused me with red and orange. Haha! Take a look at the list and tell us what you think about them!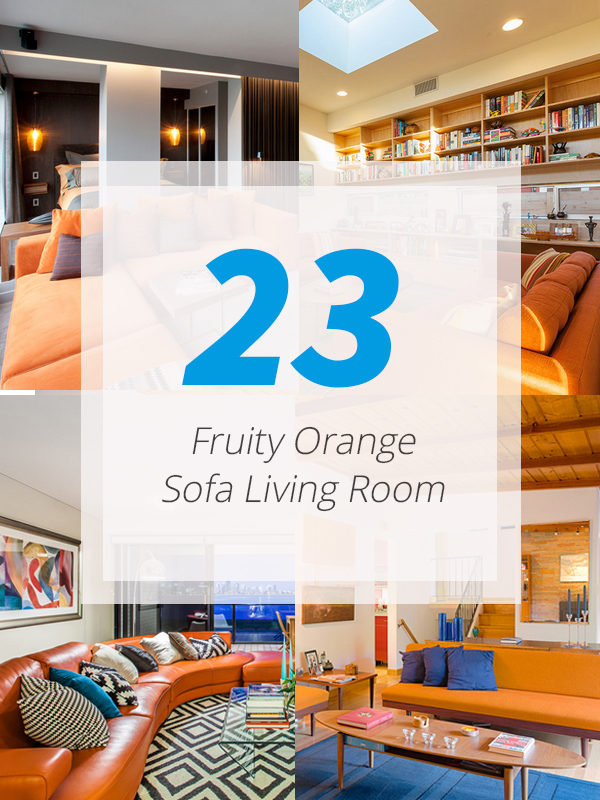 1. Ariel Living Room View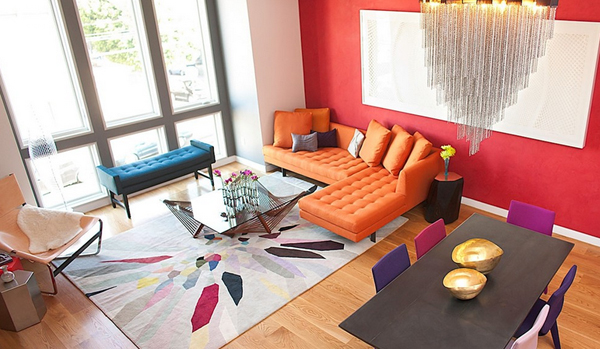 Look at how colorful this living-dining space! From colorful chairs and sofas to wonderful area carpet and pretty accent wall.
2. Baer Retreat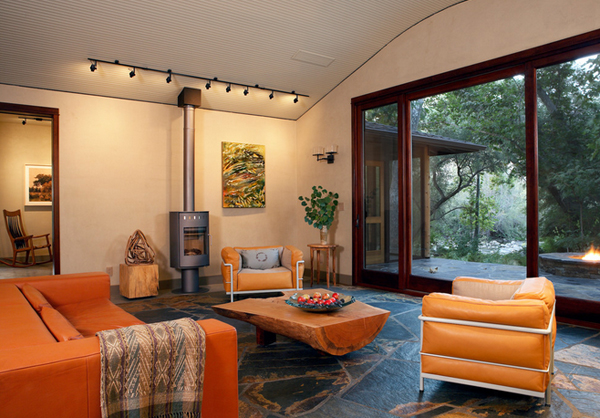 Orange armchairs and sofa paired with a wooden coffee table; pretty awesome, right?
3. Beard-Chu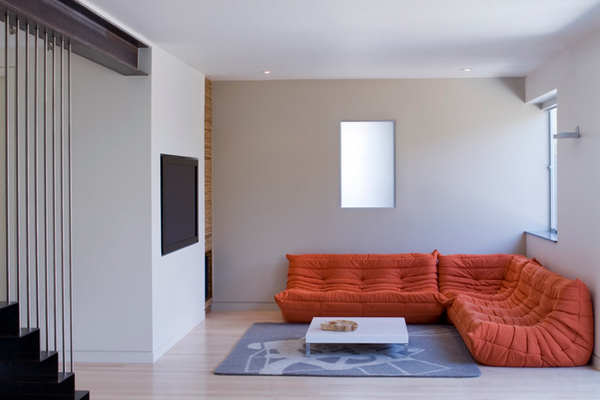 Here is the sofa I was talking about in our other lists of sofa living room! Contemporary and new, the design is really comfortable!
4. Boston Family Room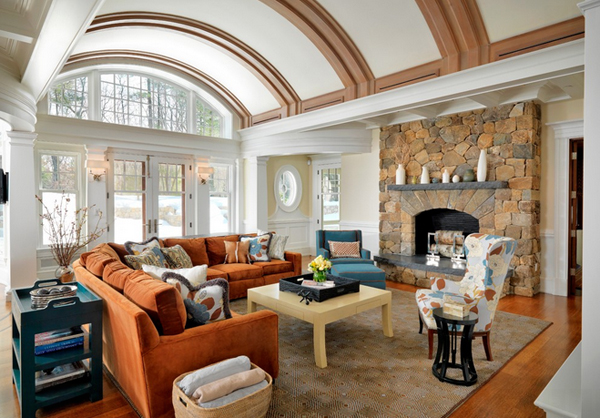 This is one pretty space to stay in! I like the cute white armchair on the side – what do you think?
5. Coal Harhour Residence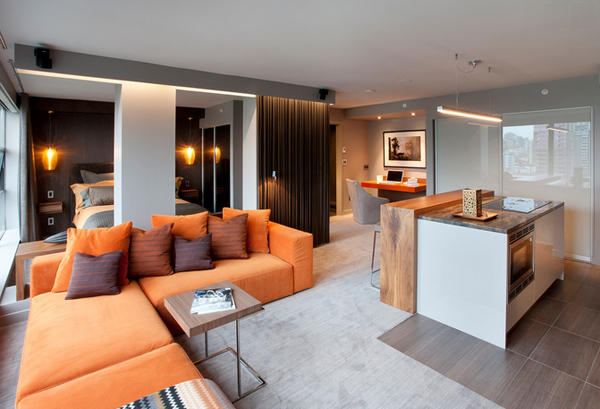 Beautiful orange sectional with cute throw pillows!
6. Edina Contemporary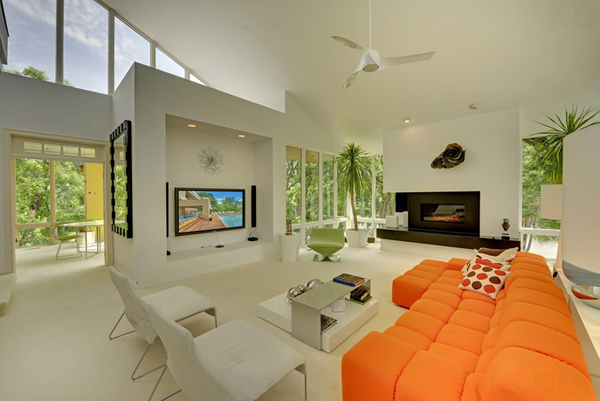 In a white living room, adding a different colored sofa sure makes the space more interesting and fun!
7. Family Room in Toronto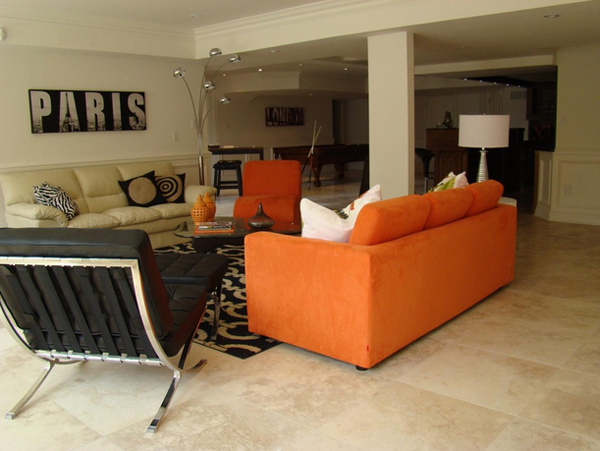 This is one small arrangement for a living space but it sure does look clean, simple and functional.
8. Gates Residence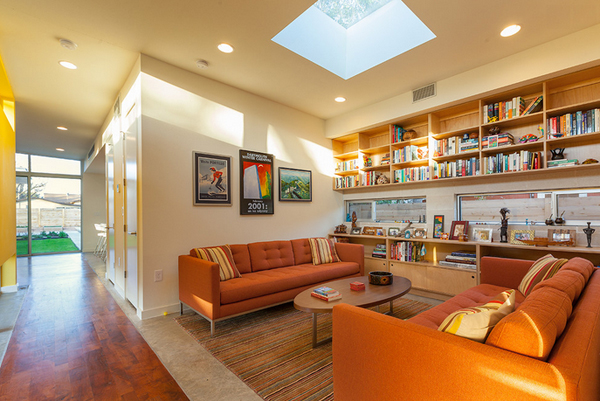 Comfortable looking seats like the ones in this space ideal because of the available reading materials on the shelves.
9. Glenrosa Retro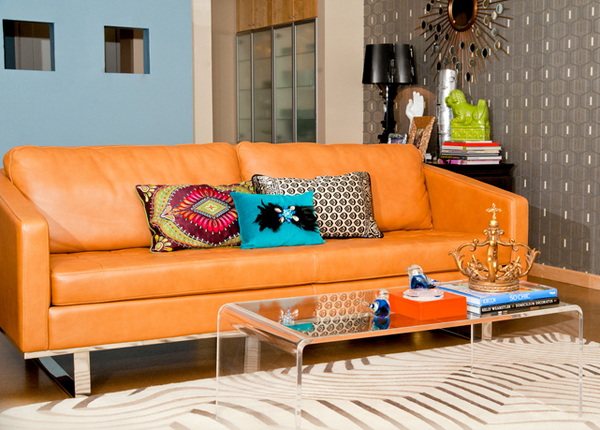 I love how funky the chair looks with the cute and fun throw pillows!
10. Hollywood Hills Residence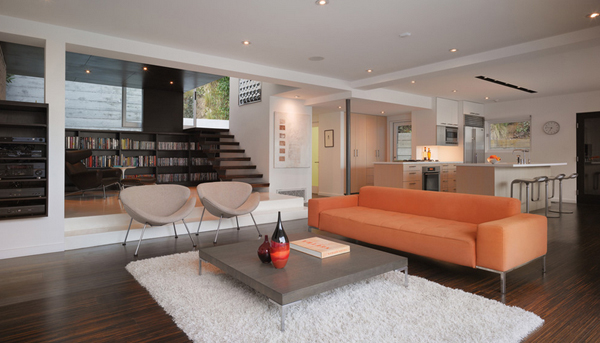 I'm pretty sure that this seating area is just one of the multiple seating areas in this home because it sure looks spacious and this seating area is small.
11. Jessica Craig Living Room
I sure like this comfortable looking sofa! The coffee table is an additional pretty item in this space.
12. Las Vegas Home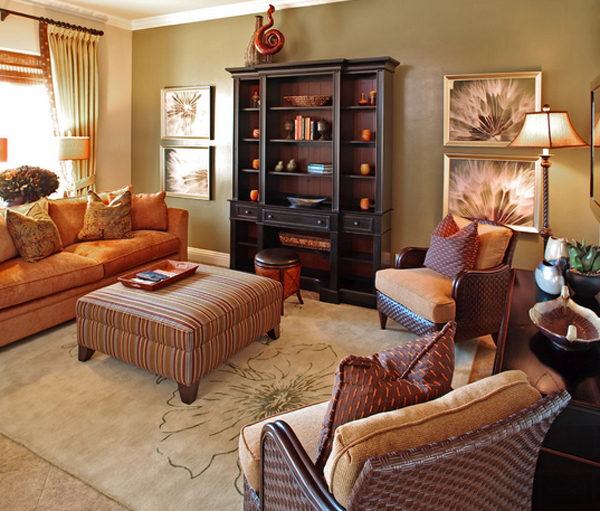 This is one traditional living room staged and designed by Gates; love the furniture choices in this home.
13. Logan Canyon House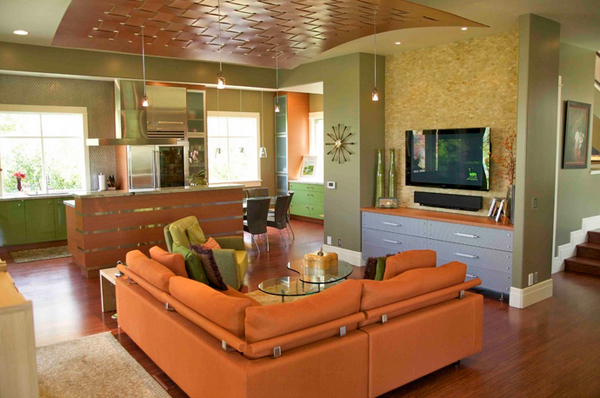 One wonderful sectional is seen in this picture that complements well with the walls, the ceiling and the flooring!
14. Miami Pop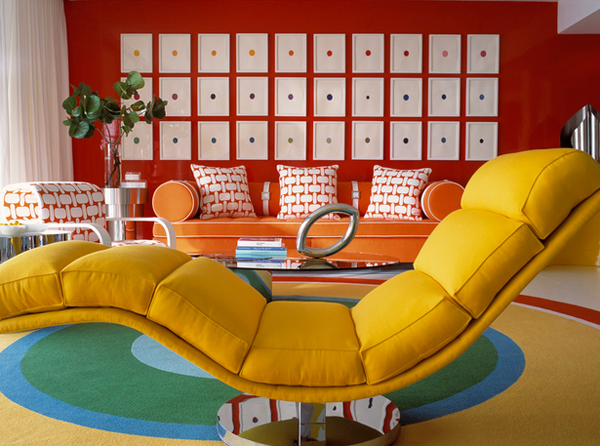 If you check Anthony Baratta's designs, you will be able to see how much colorful his designs are – like this one!
15. North Arlington Contemporary Addition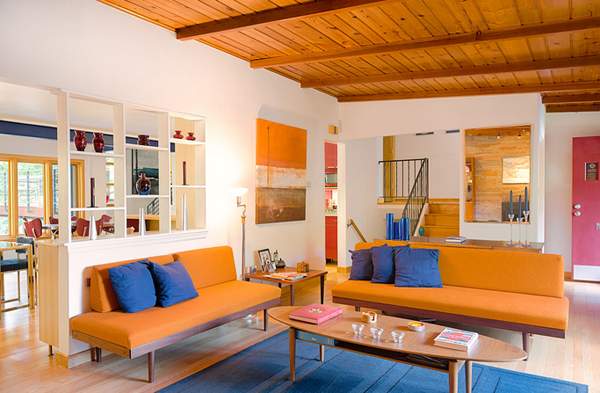 I sure didn't know how much orange and blue mix well together.
16. Perth Contemporary Living Room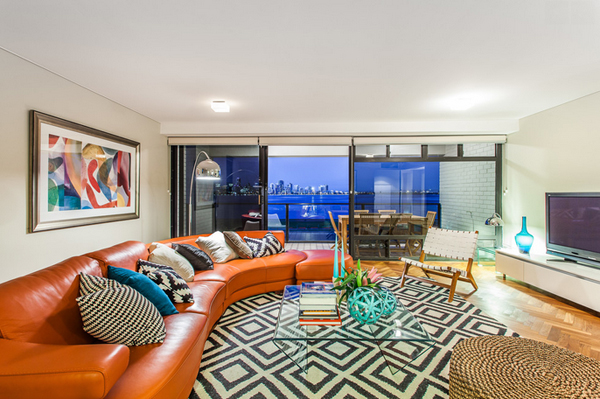 Contemporary living sure looks interesting if you ask me. This living space is quite a pretty sight.
17. Philadelphia Living Area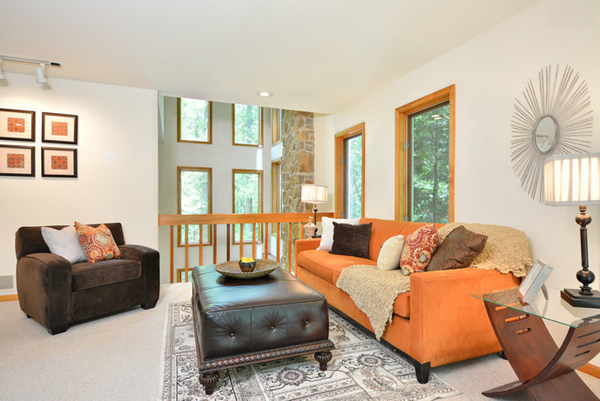 We have one small living area in this Philadelphia home and it sure looks beautiful to me! It is small, pretty and somehow refreshing!
18. Phoenix Contemporary Family Room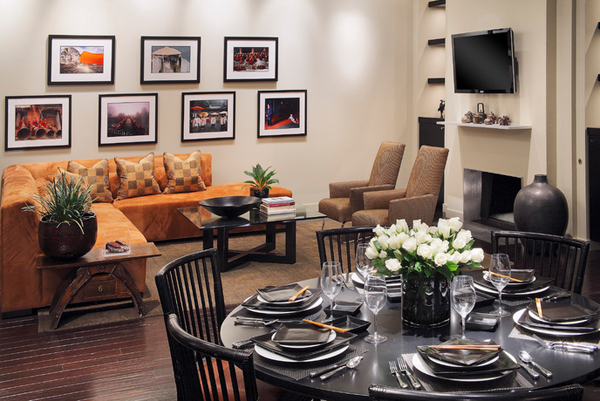 The orange sofa match with those checkered throw pillows.
19. Pickwick, TN Lake House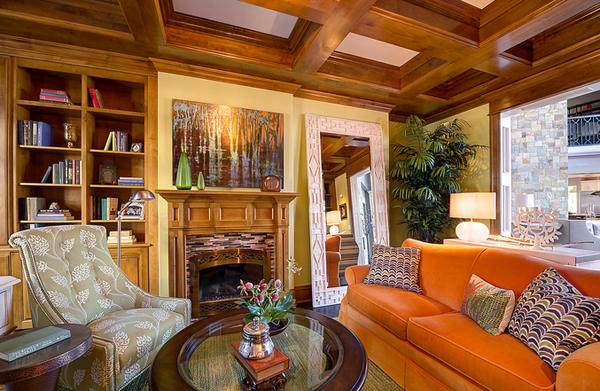 A Tennessee living room with that simple orange sofa paired with a printed grayish brown armchair on the side.
20. Rooms to Inspire by the Sea by Annie Kelly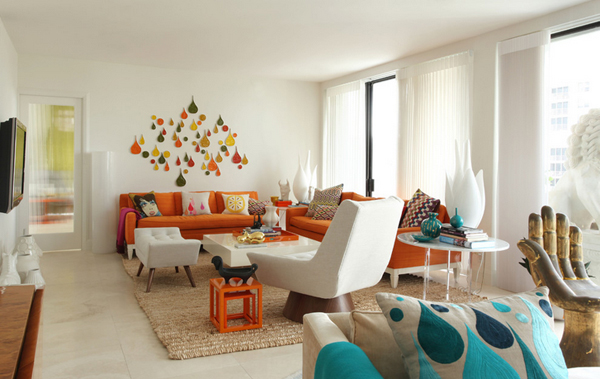 This is one of my favorite pictures in this list because of the refreshing look this entire space has; the colors used in it may be ordinary colors but they still sure light up the space!
21. Saudi Arabia Living Room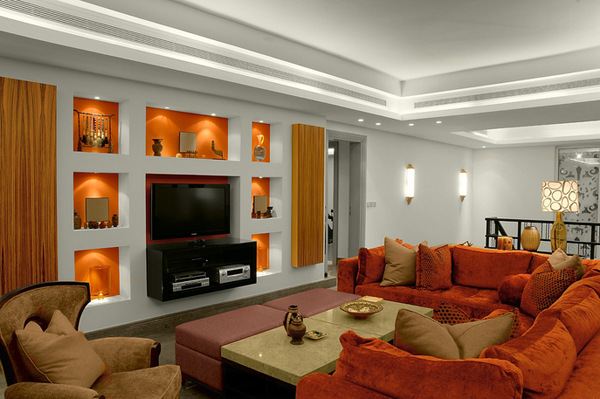 Utopia Lifestyle sure made this space interesting and great to the eyes.
22. Silver Spring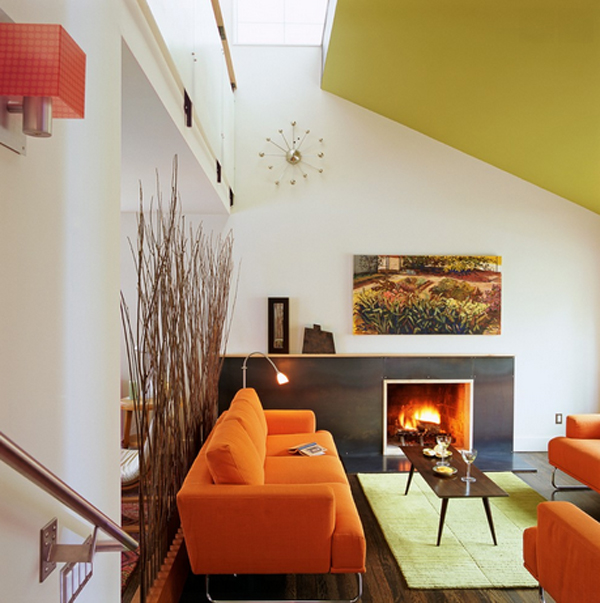 In here we see a small portion of a wonderful looking living room with an orange living room set.
23. Willow Glen Residence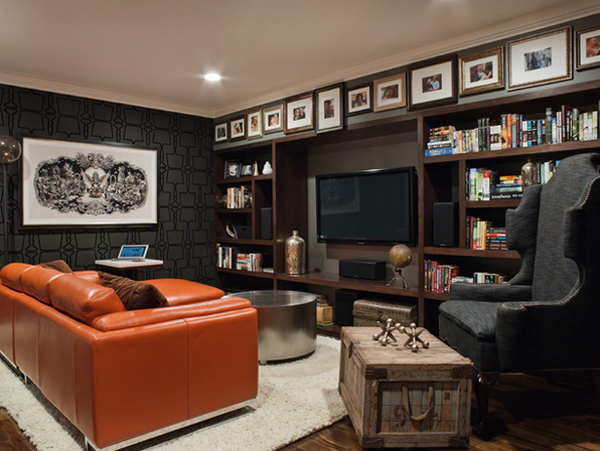 This Willow Glen living room sure looks masculine but classy – the orange leather sofa makes all the difference in this space.
There you have it, ladies and gentlemen – the 23 Fruity Orange Sofa Living Room that was sure fun as they were funky! The spaces were either traditional or contemporary but they all looked wonderful and fun! As much as orange is not that usually a furniture choice, this list sure made me change my mind. Hit us with those comments!