15 Beautiful Foyer Living Room Divider Ideas
According to our friend we call Wikipedia; a foyer is usually a small entry area or room by the front door. Other public rooms such as the living room, dining room, and family room typically attached to it, along with any main stairway. It was initially intended as an "airlock", separating the fireplace-heated rooms from the (colder, in winter) front entrance, where cold air infiltration made for cold drafts and low temperatures. It is commonly used for outer garment and umbrella storage for both residents and guests.
So, today, we will be showing you 15 Beautiful Foyer Living Room Divider Ideas which is pretty much the alternative of putting up an entire wall from the foyer to any room in the house adjacent to it. They come in pseudo-walls which some of our friends call a make-shift wall, it is a full scale wall except that it is hollow since it is not really load bearing, others come in cute designed screens or strips of walls either vertical and horizontal wood or steel treatments. Hold on to your seats and check our list out!
Custom Home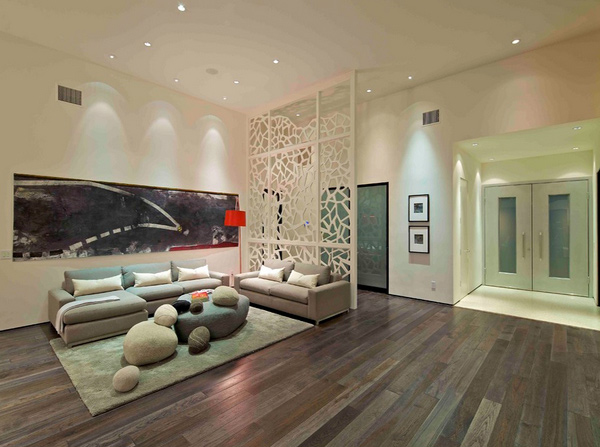 The beautiful divider we have in this picture was custom-made by the designer for the homeowner made out of MDF material. Pretty stunning, won't you agree?
EAGLE Harbor Cabin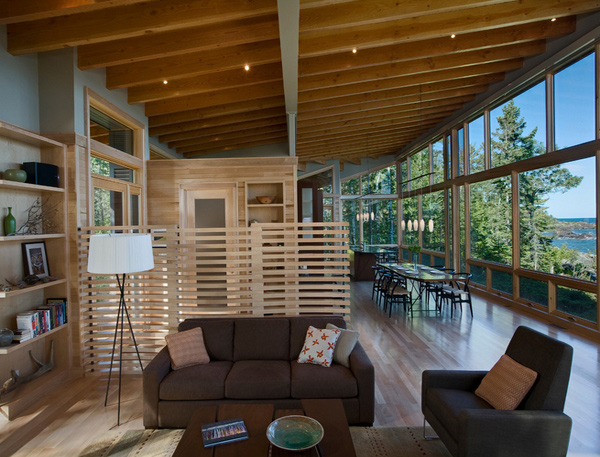 Finne also custom designed a sinuous custom room screen between the front door and the living area. "It forms a defined entry space without interrupting the flow of the main room," he describes.
Fontana Penthouse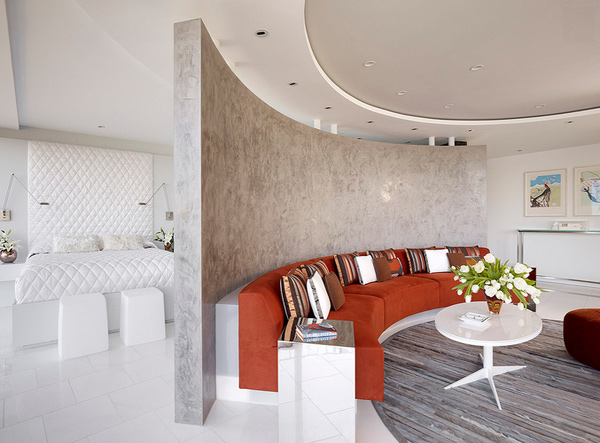 Divide a space in high style with an oversized curved wall. Complement with a contemporary sofa that matches the curve. Guests will be so impressed with this chic statement they'll never even think to see what's hiding behind the wall!
Foyer and Living Room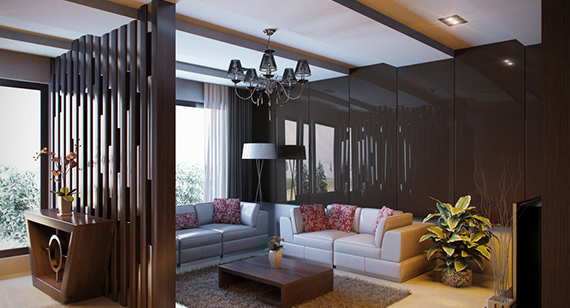 Unique wall panel that was used to divide the living area from the foyer by the door. The material used for the screen is somehow similar to the wall except that it does not exactly shine.
Greene Street Loft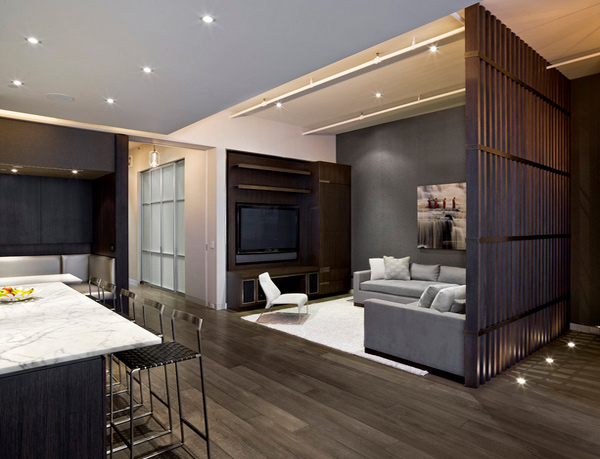 Grade designed this home to serve primarily as an entertaining space for a large family of five, opening up the living, dining and play areas to create a large unified space ideal for social gatherings and musical performances, per the family's hobbies.
Greenwich Village Townhouse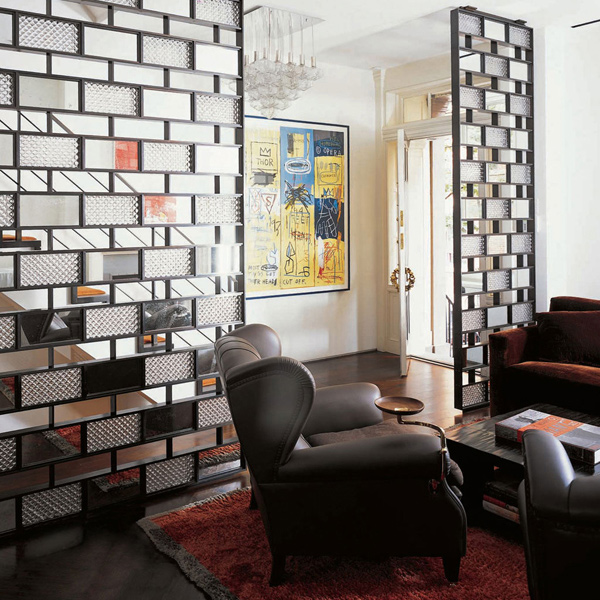 According to the designer, they designed the custom screens using bronze, antique mirror, and cast glass salvaged from a project by Gio Ponti and was fabricated by their friends at Urban Archaeology.
Lincoln Park Residence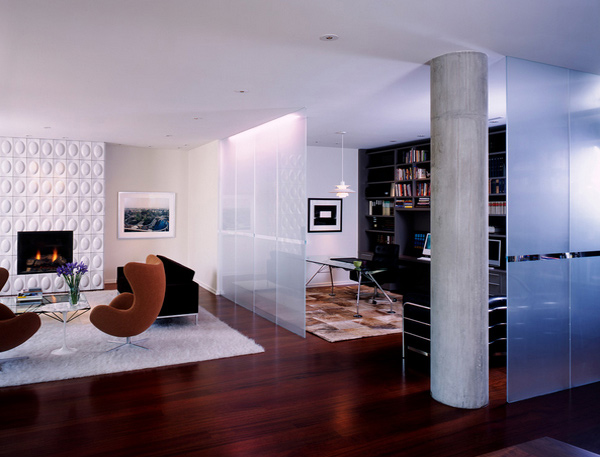 The room divider in this home was floor to ceiling frosted glass panels. They are inset into both the floor and ceiling. They said that this was 100% custom collaboration with a local glass supplier. Pretty awesome right?
MacDougal Manor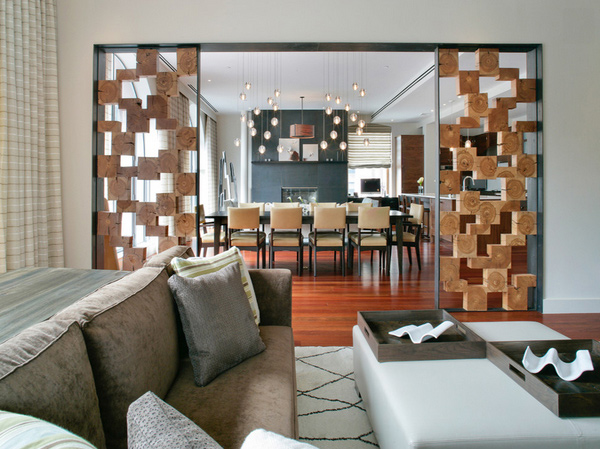 While the living, dining and kitchen areas remain open to one another, the designers divided the main living space from a slightly more private family room with a custom end-grain screen divider by Heptagon Creations.
Magnolia Gardens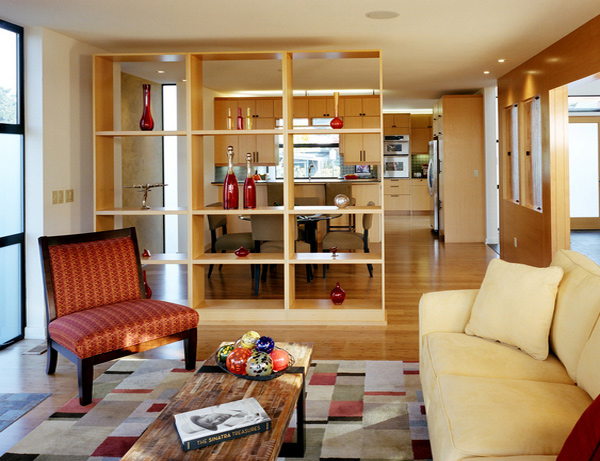 The house's dynamic modern form opens through a glass atrium on the north and glass curtain walls on the northwest and southwest.
Mid-North Residence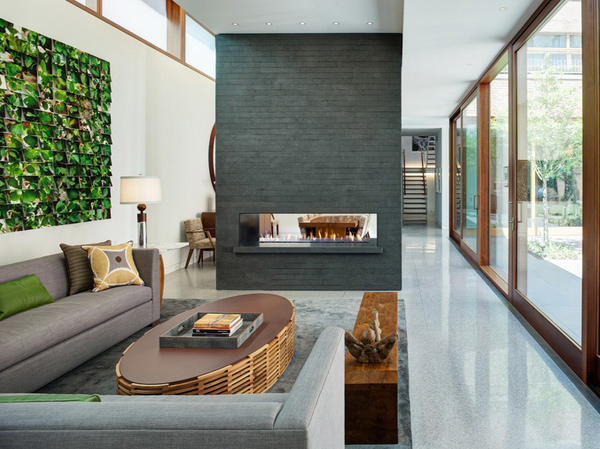 The living room, which occupies the west side of the courtyard, is a simple, open space split into two zones by a large stone fireplace.
Millworker House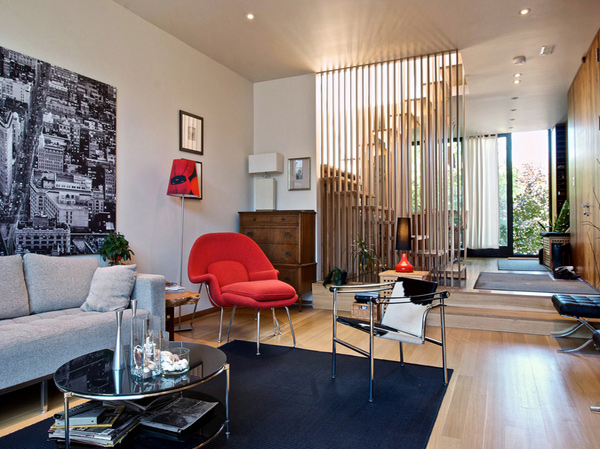 A white oak slatted staircase cuts through the ground floor, creating a partial divide between the kitchen and the living room. Although there are floor-to-ceiling windows at both ends of the house and an open floor plan, the ground floor still has intimate corners in which to relax.
Perla Vista Residence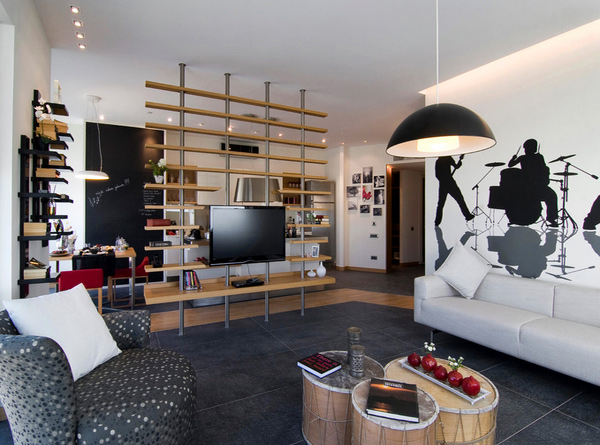 In this picture, we can see a stunning bookshelf that is installed from the floor to the ceiling – it is multi-purpose, it can serve as a TV console, a bookshelf and a space for keeping decorations for the house.
Laggan Church Sydney Living Room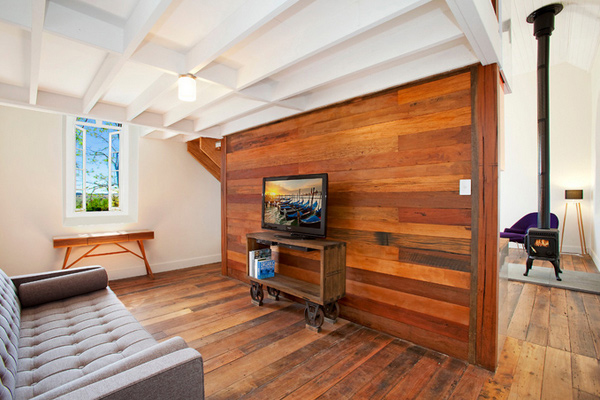 This reclaimed wood accent wall behind the kitchen separates the main living space from a casual lounge with a TV, sofa and futon for guests.
Screen for Kitchen Living Room Divider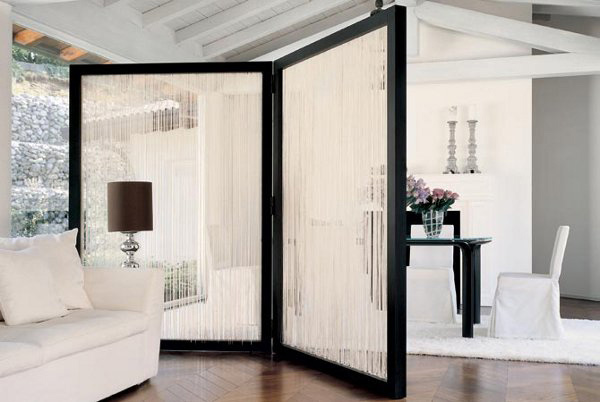 This pretty white divider separates the living room and the dining area. This divider actually stands out since the space is mostly white.
Wall Street Studios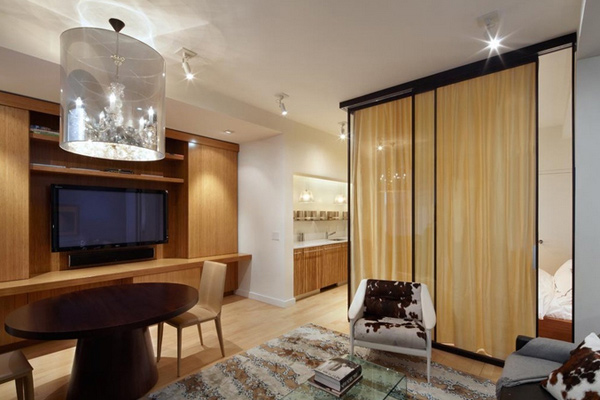 The sister's apartment is more subdued. The main design element was the creation of a glass room with sliding panels which serves as her bedroom. Gold silk drapes line the interior.
Even when a foyer is usually a large space or hall, homes nowadays have foyers designed in them to have a small conversational piece, or a mantle which welcomes the guests who enters the doors. Areas like these can even just have a huge painting and it will already look extremely fab! We are guessing you liked the designs of the 15 Beautiful Foyer Living Room Divider Ideas here and may be considering these for your homes too! Also, for wonderful ideas for your living rooms, check out the color schemes for living rooms that we have here in Home Design Lover!