20 Gorgeous Grey Sofa in the Living Room
Here is another list to lighten up the mood; a list of 20 Gorgeous Grey Sofa in the Living Room that might interest you in going neutral for the sofas or sectionals and brighten it up with colorful accent pillows, frames or pairing it with armchairs that is so different to make it actually stand out! That is what we will be showing you today, a wonderful list of grey sofas!
Take a look at the wonderful things that will be presented to you in this list because there might be one combination that might strike as something that you wouldn't mind looking at every day! Color combinations that may actually work for your existing living room set up and getting that grey sofa might just do the trick, check it out!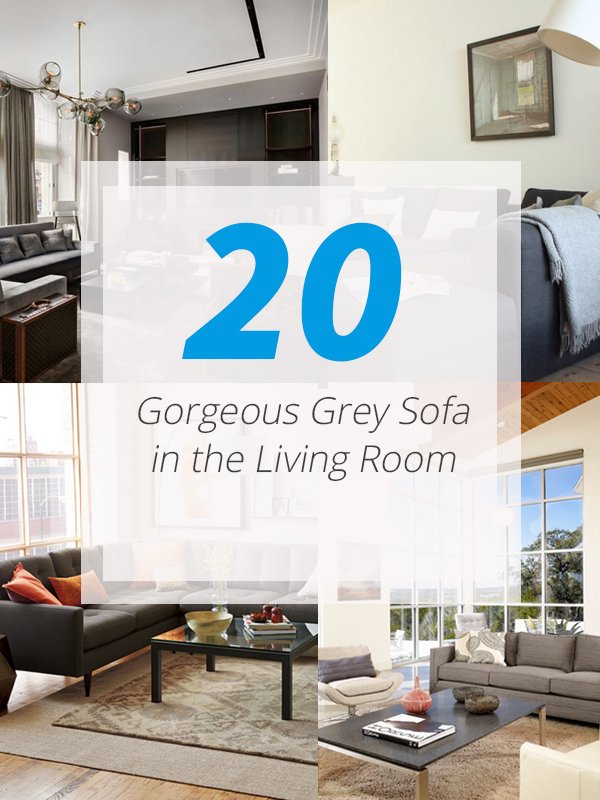 1. Amsterdam Apartment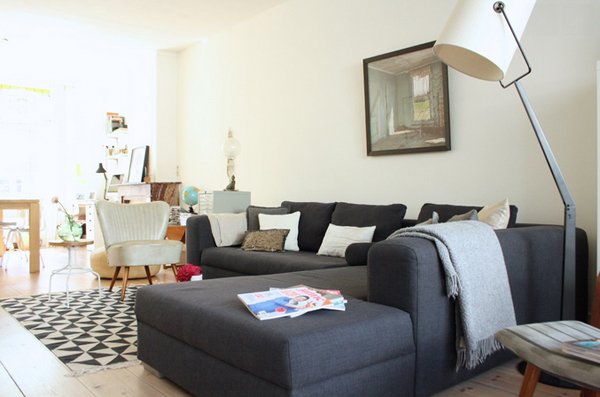 Adding a grey sectional to an all-white living room sure blasts the entire look of the space!
2. Appartement à Londres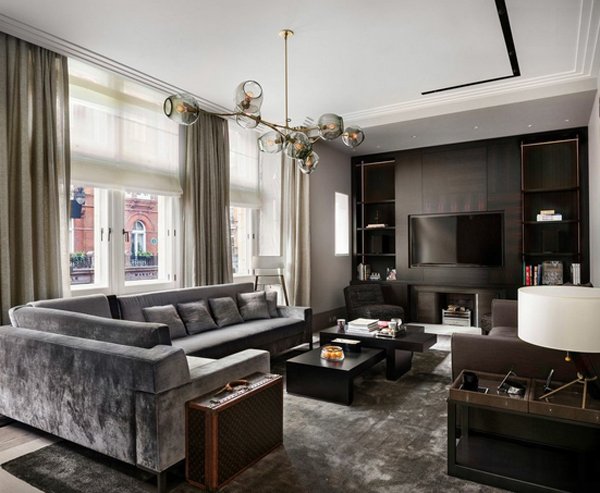 Velvet grey sectional that go too well in this lovely apartment.
3. Barnes Townhouse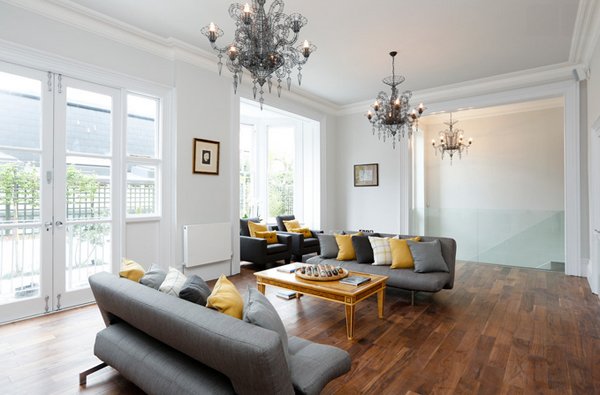 Black, grey, white and yellow sure looks pretty – plus the chandelier looks stunning!
4. Urban Loft Residence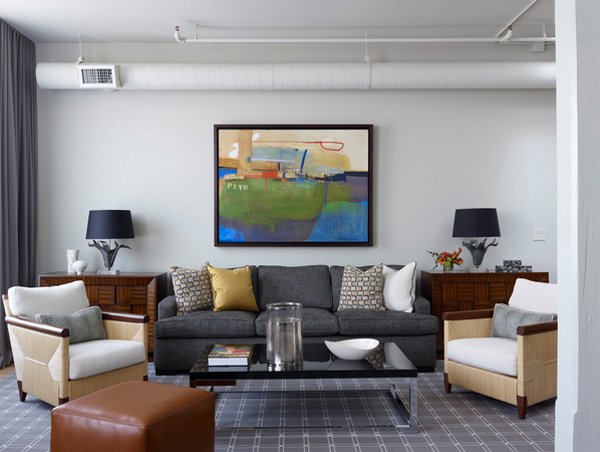 Notice the color combination in this living room? Very eclectic but really clean and crisp!
5. Californian Bungalow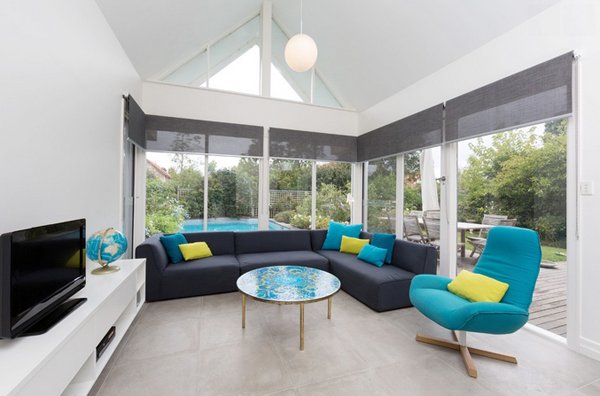 I really love the combination of the colors of the sofa and the armchair.
6. City Loft Apartment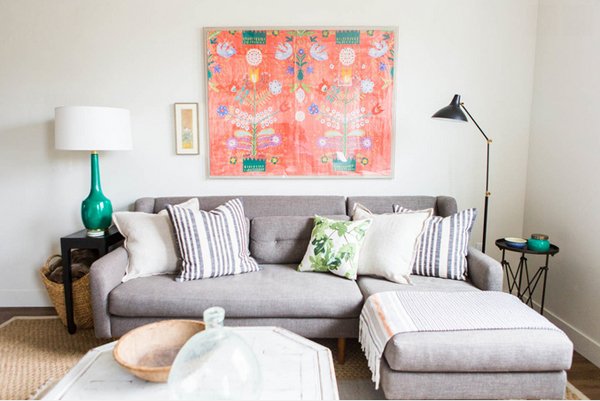 This grey sectional sure looks comfortable and pretty with the green trimmings on the side tables.
7. Crate and Barrel Living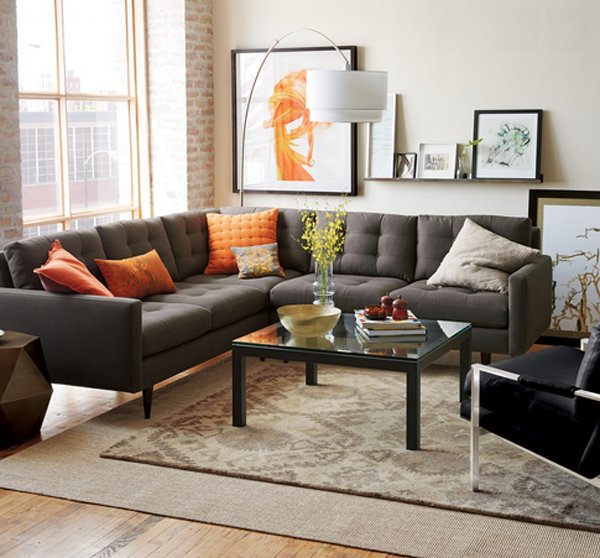 Adding orange with grey is actually cute – it sure is a great idea to get one grey sofa and add little colors here and there and voila! One great job!
8. Crisp White Loft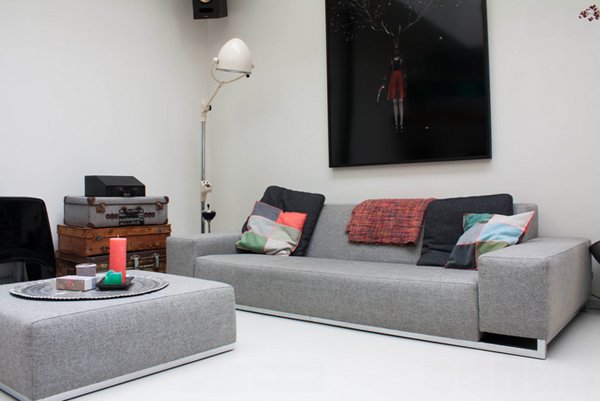 A matching ottoman/coffee table and sofa? Yes please! Pretty simplistic but uncannily comfortable.
9. House in Bloomfield Road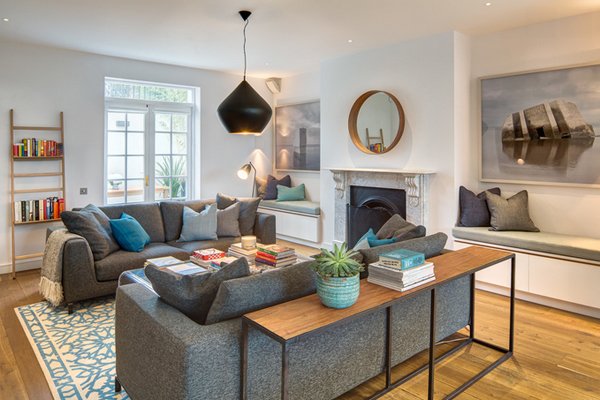 Look at the astounding pendant lighting in the middle of the room! It is pretty and complements well with all the things inside the space.
10. House Mosi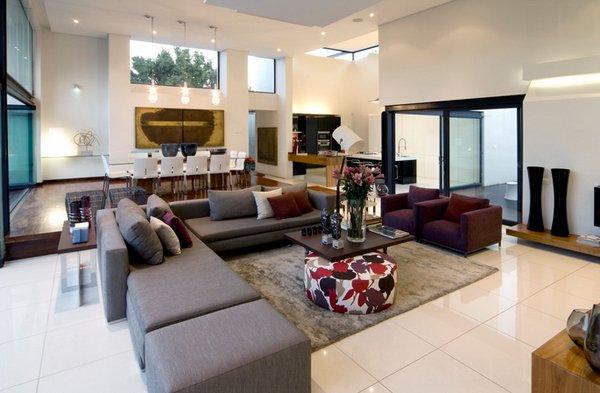 One large and long grey sectional that completely gives tons of seating to this large living room!
11. Laurel Lane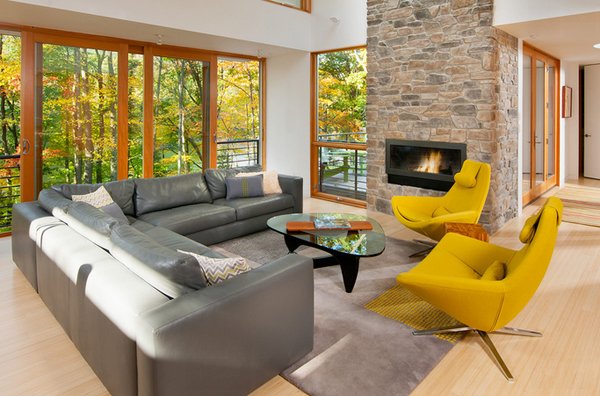 How cool is it that this living room has this large yellow armchairs that go pretty great with the grey sectional.
12. Marda Project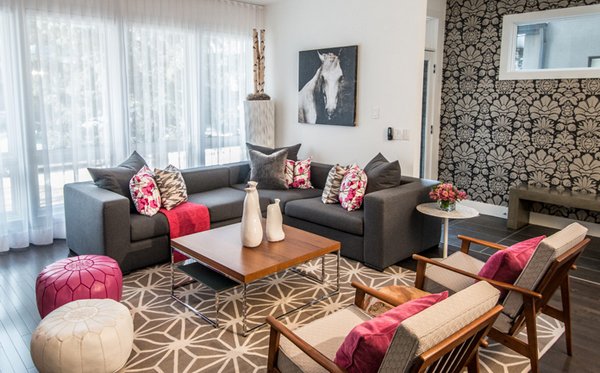 This high class contemporary living room sure is first-class and fascinating because of all the colors and prints that this living room has!
13. Victorian Home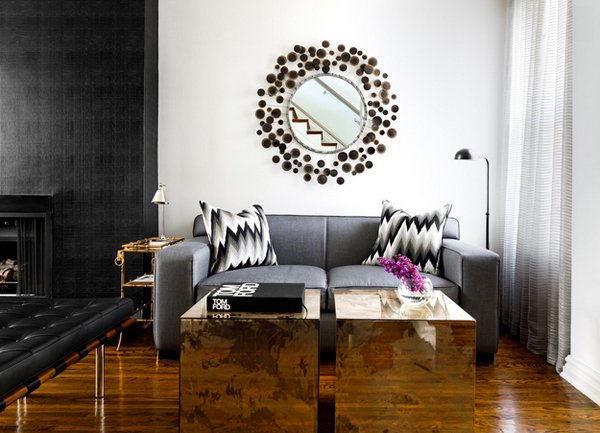 The mirror above the grey sofa sure gives light to the white wall; and note the twin coffee tables that surely looks dynamite!
14. Peninsula Point Residence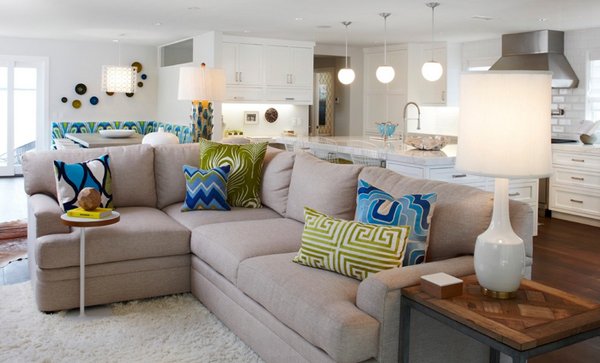 Adding printed pillows to a plain colored sectional adds vibrancy to it.
15. Wimbereley Retreat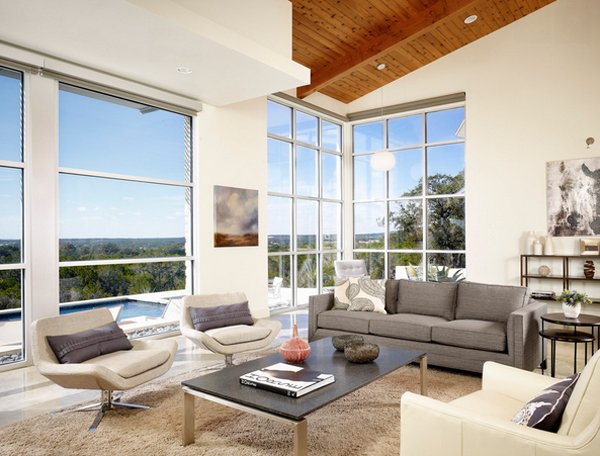 I love the view that this living room have that is showcased in the large windows this home has!
16. Schreiber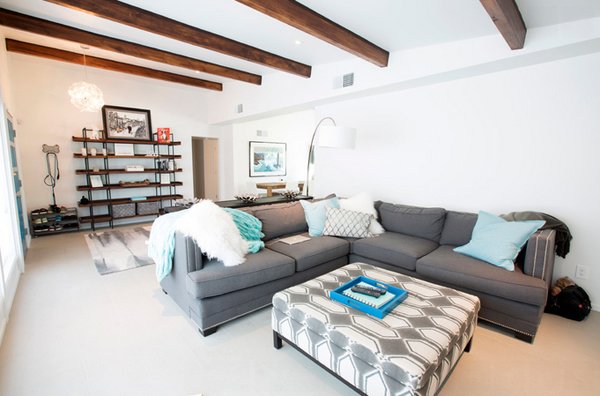 This tiny home has one simple sectional that is paired with a cute ottoman as the coffee table.
17. Woolloowin Residence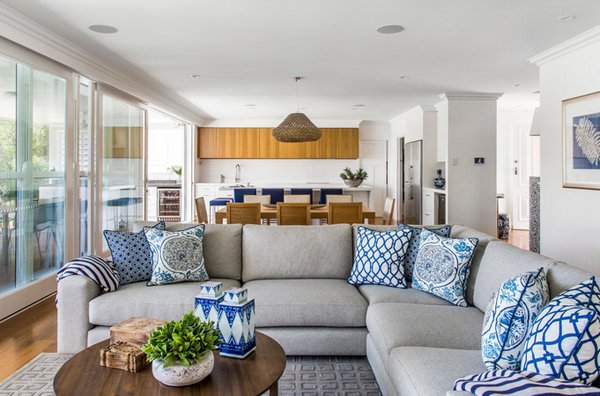 This Woolloowin residence living room looks a lot like a beach themed space with all the white and blue decors in it!
18. The Home of Tessa & Martin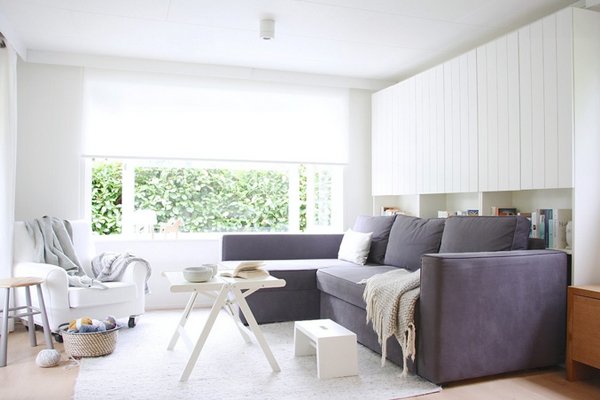 This white colored living room of Tessa and Martin sure is lovelier with the grey sectional by the window.
19. Toorak Residence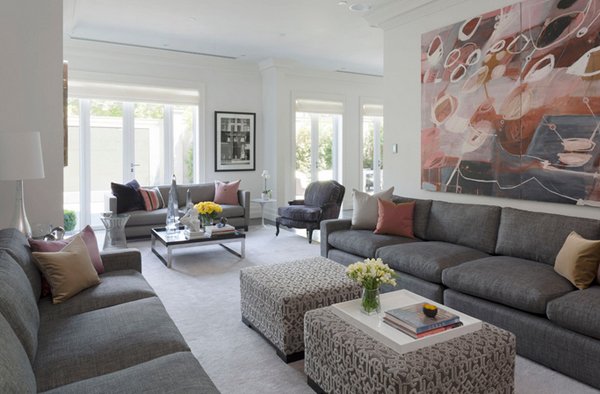 The painting sure adds more color to this space against the grey sofas and the plain walls.
20. Toronto Space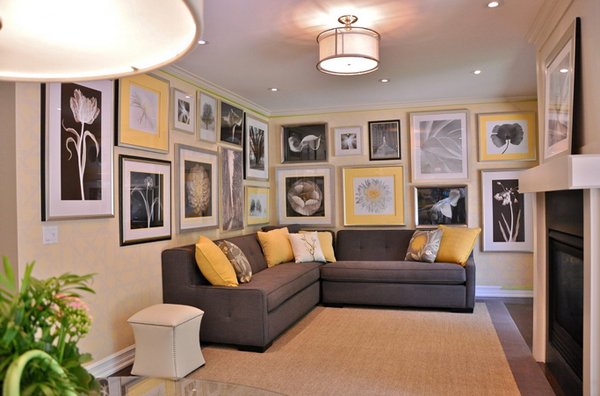 Talk about pictures and paintings posted in walls! The combination of the colors in grey, white and yellow plays really well for this living room!
That is one awesome list to consider when you are planning to redecorate or renovate your home or office space! If you have seen the stunning sofa colors and designs, and you liked it, chances are, you'd love this one just the same. Using neutral colors like this paves way in more fun and cool color combos there are available. What do you think?