20 Design Ideas for Condo Living Areas
Many people have opted to live in a condominium. This is urban living that most people who work and study prefer to live. But it doesn't mean that you can no longer get the comforts of your home. Even a condo unit can actually be a cozy place for you to live in.
We have featured condo kitchen designs before. Today, we are going to show you some living areas in condos. If you are currently occupying a condo, this list will give you ideas on how to design and decorate your space. Come have a look!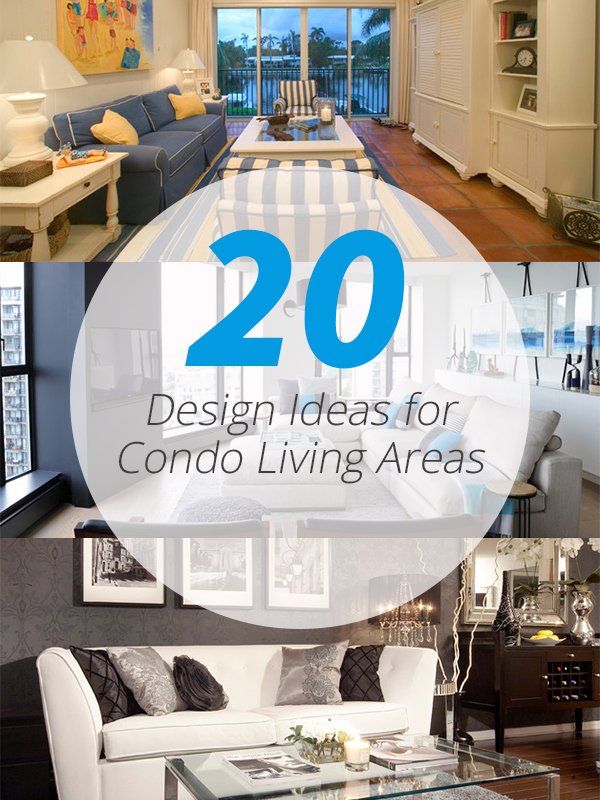 1. Sherman Oaks Condo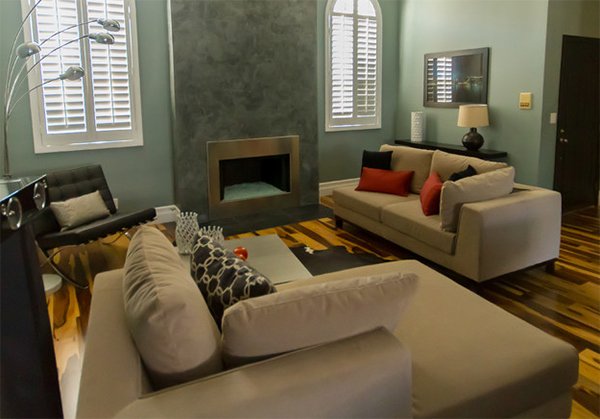 A fireplace like this could add some beauty to a space that paired well with the flooring.
2. Waikiki Chic 1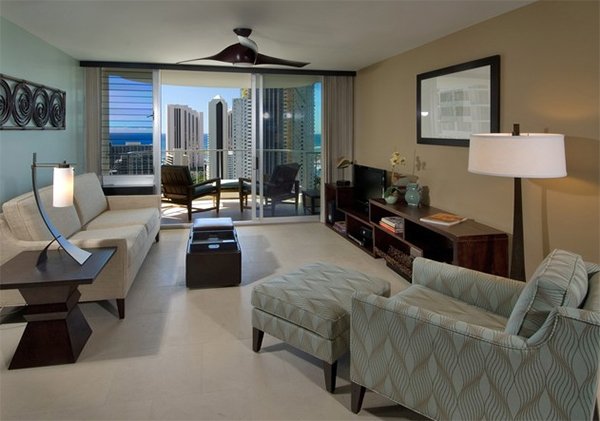 This living area opens to a balcony that overlooks the view of the city.
3. Beach Cottage Condo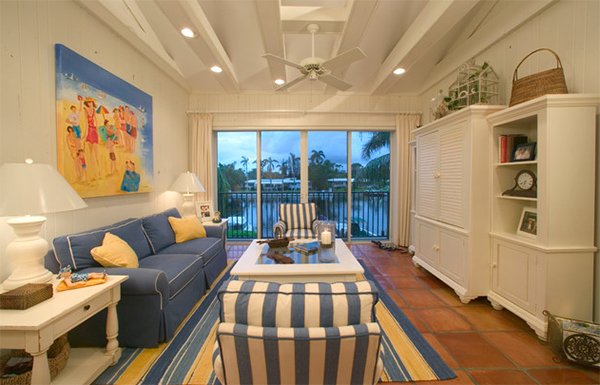 Such a charming condo with a beach theme!
4. High End Residence turns Boutique Hotel Design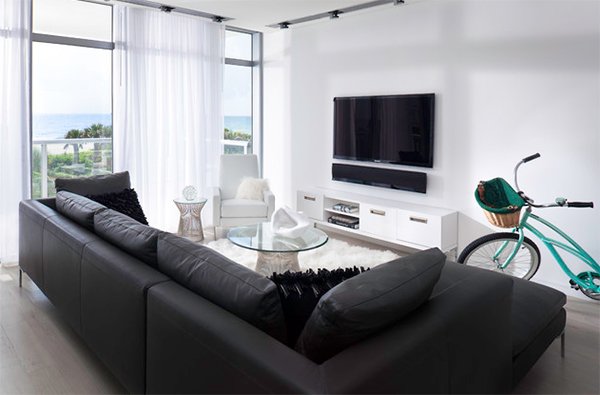 The owners wanted to create a personal hand crafted boutique hotel style residence. With the looks of this living room, they got what they want!
5. Modern High-Rise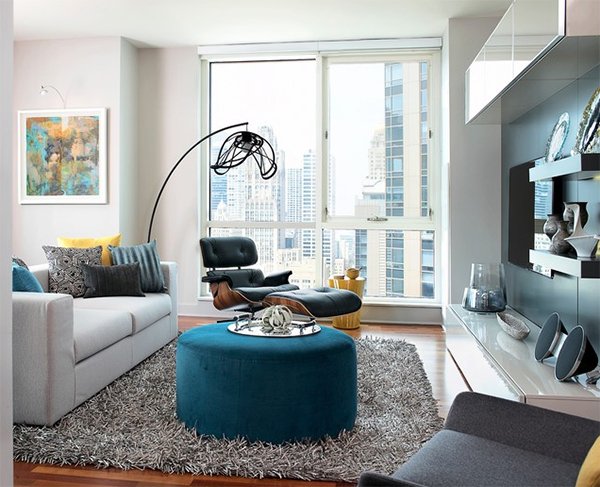 I like the set up of this living area with colorful throw pillows.
6. Beachfront Condo Design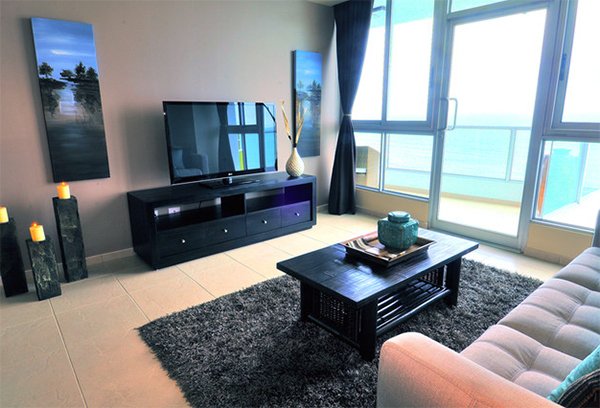 I know we expect for a condo living area to look like this- neat and minimalist.
7. Condo over False Creek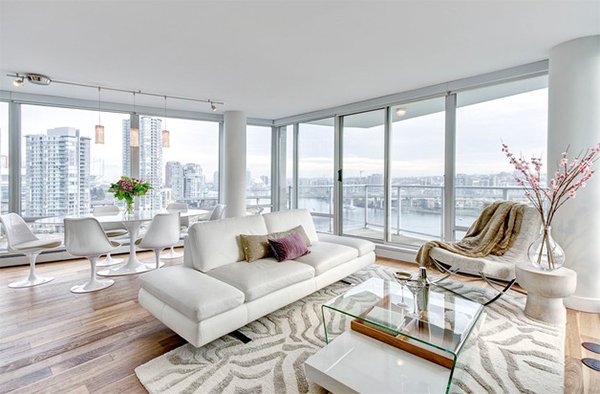 This living area looks familiar since we have featured this before already but we can't help but include it in the list!
8. Manhattan Loft Renovation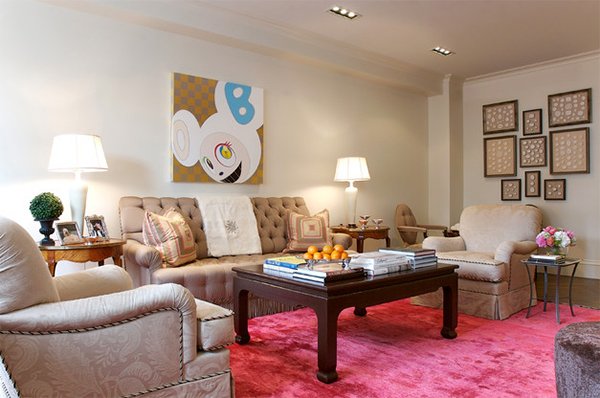 Adding a red carpet to the living area made it look even more gorgeous.
9. Living Room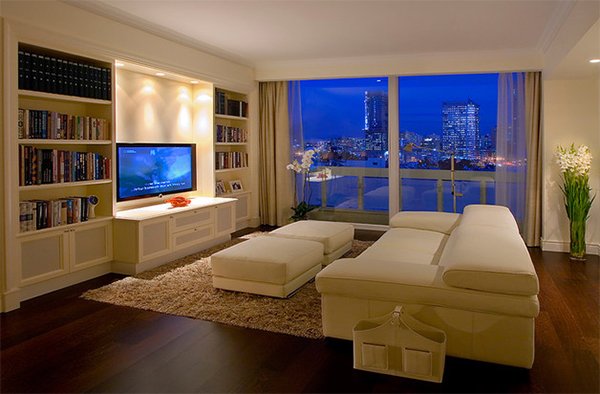 Oh what a lovely view! And the living area looks very relaxing especially with the dramatic lights.
10. Chelsea Living Room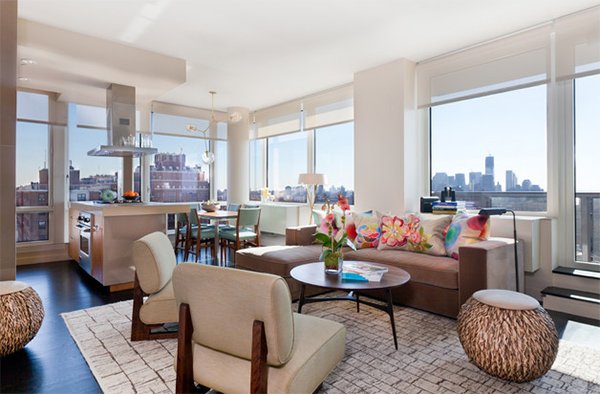 I love the throw pillows in this living area as well as the ottoman!
11. Janet Williams Interiors Condo Design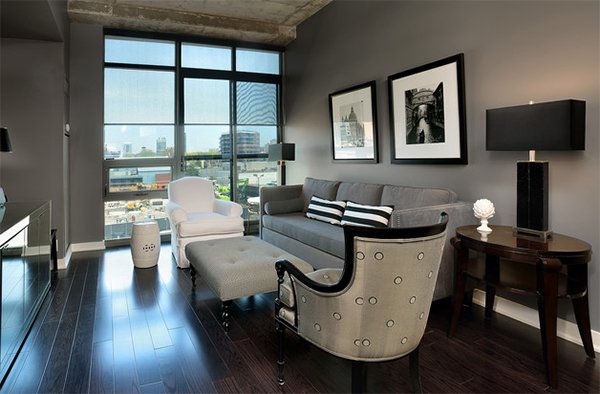 A small condo space that exudes a rich, modern sense of design.
12. West 2nd Street, North Vancouver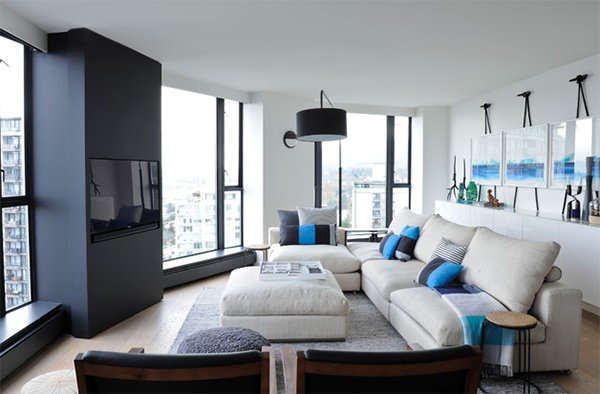 You can see pops of blue in this living area that added some cool touches in it.
13. Mount Pleasant Condo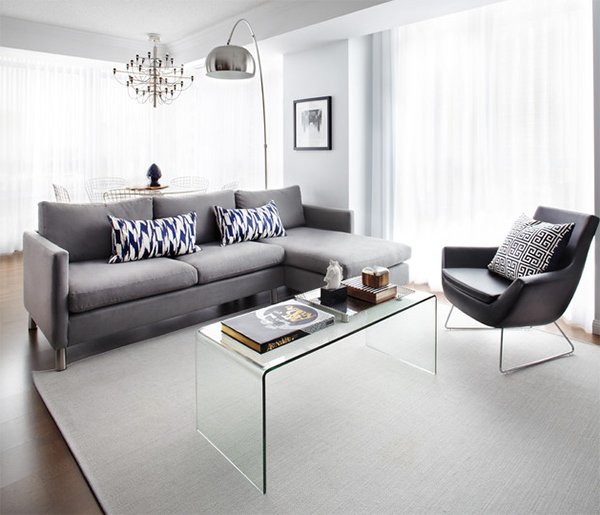 A modern minimalist style with some geometric-inspired decors.
14. Ocean Drive Condo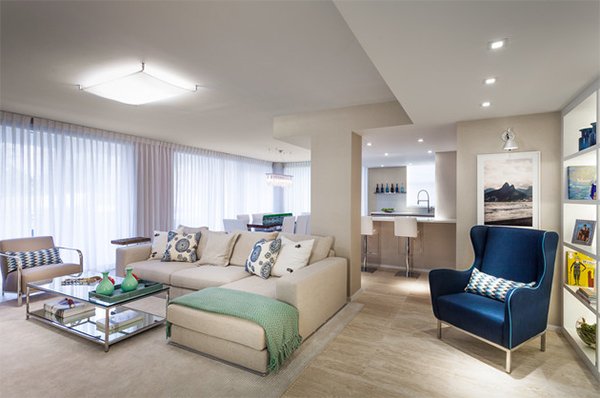 The travertine flooring look fab with the blue, white and beige color scheme.
15. One Island – Aventura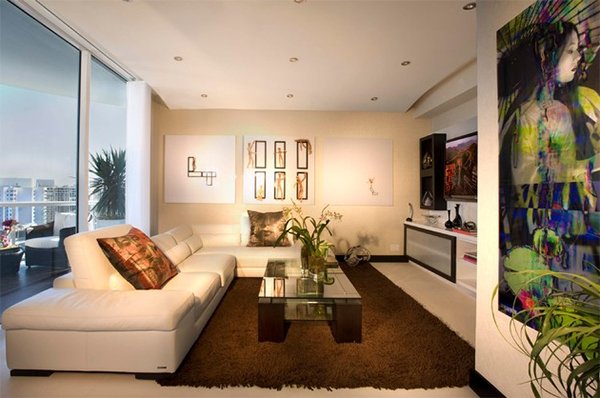 That painting on the wall is so beautiful! You can see that this condo living area has other artistic decors too.
16. Bloomberg Building, New York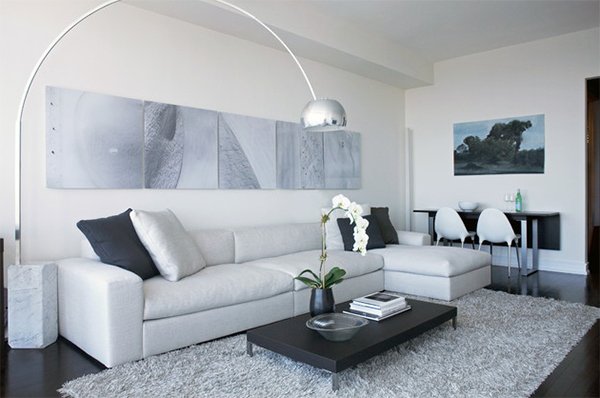 If you want something simple, a gray and white living area like this would fit you.
17. Queensway living, Interior Design Vancouver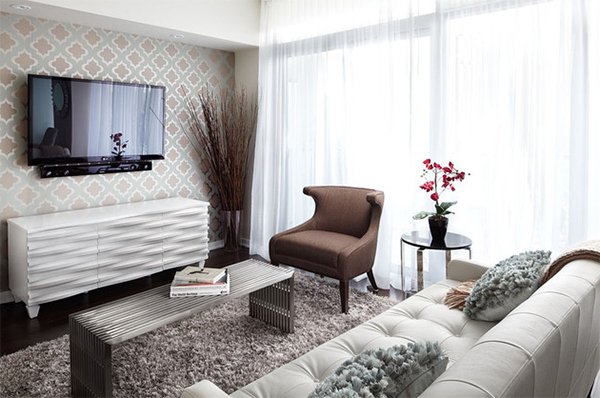 The wall paper as well as the different textures seen here adds visual appeal to the space.
18. Fort Lauderdale, FL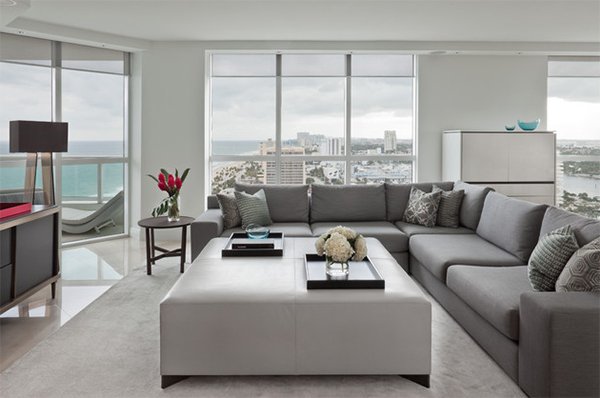 The living room has a custom gray sectional sofa that which is the highlight of the space.
19. Residential and Condo, Interior Design Vancouver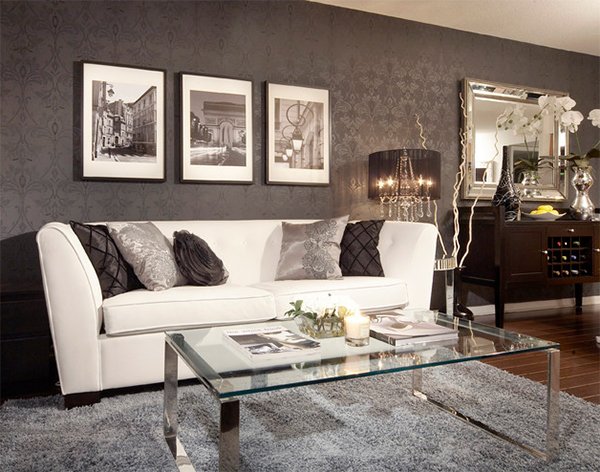 I love the sophistication in this condo living space especially the contrast of colors.
20. NFID- Modern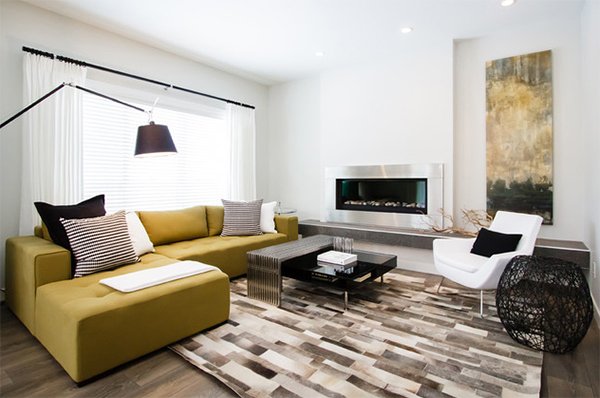 Totally modern indeed! Using earth colors gave a warm appeal to the area.
These are indeed lovely living areas! Despite the small areas, it can still be functional and beautiful like the ones that we have featured above. I have observed that the sofa has a big role for the entire look of the living area as well as lighting too. Adding decorations to the space would also be a plus! Now can you tell me, which of the spaces above do you love the most?