20 Refreshing Green-Themed Living Rooms
Green may be one of the favorite colors of designers because it's refreshing and relaxing not only to the eyes, but to our entire being. It gives off an aura that of warmth and love on a sunny day, wherein we see all the greens in our backyard and then we tell ourselves, "this is the life."
Today, we will be showing you 20 Refreshing Green-Themed Living Rooms that are samples of what we were telling you about. The relaxing and refreshing warmth this color is giving off! All the photos that we will be sharing today are living room designs that we know everyone will love to see every day. Come on and take a tour with us!
Inverness Circle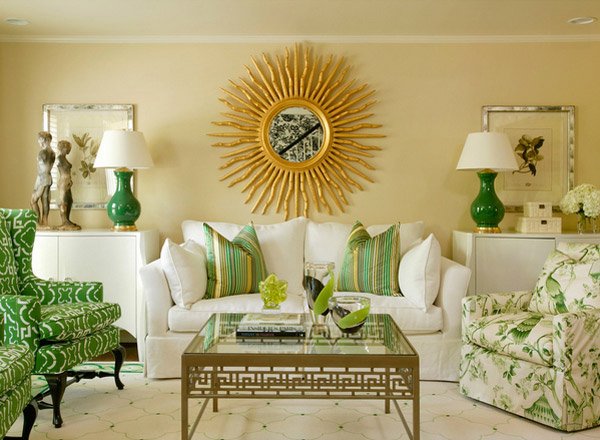 Our first sample indeed shows us a vision of how the sun gives us warmth in the morning! The color green gives off a feel of comfort and beauty.
Modern Green Seattle Remodel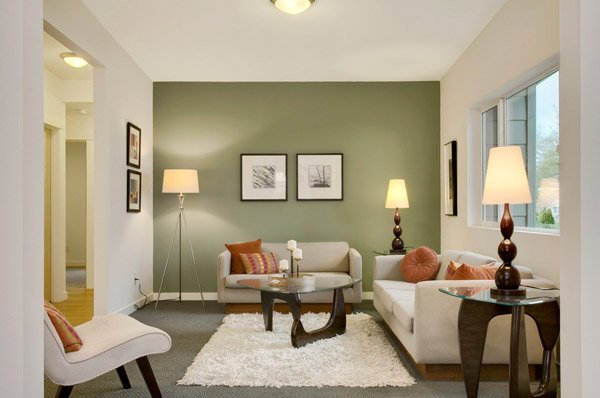 This modern home is using grey and beige as its main color for the room, but adding an accent wall in green sure made it more homey and pretty!
Nashville Traditional Living Room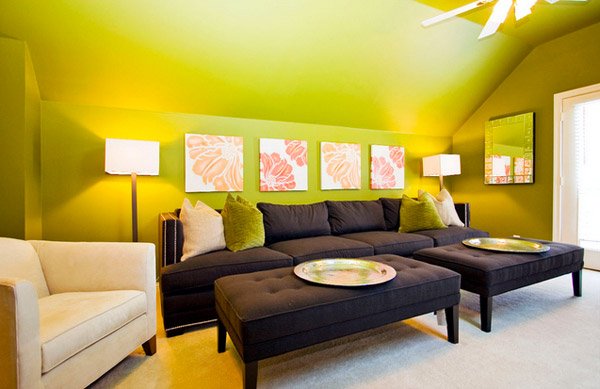 How bright can one room go? Looking at this space, the use of darker furniture creates a bold statement when using lighter but brighter wall paint.
Residential Remodel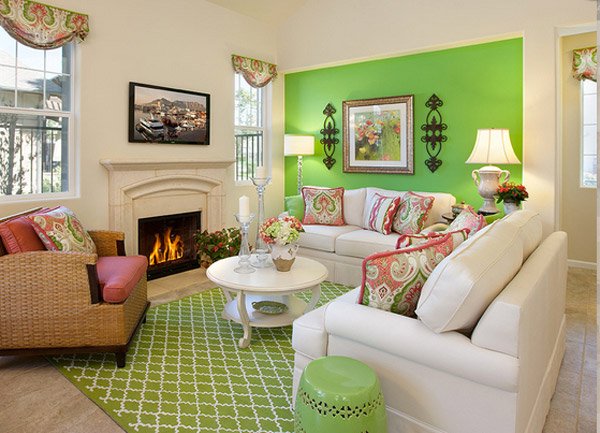 This living room sure makes a play house jealous! The pretty color is paired with plain white sofas and an accent chair in different fabric plus adding printed pillows created more love in this photo!
Traditional Living Room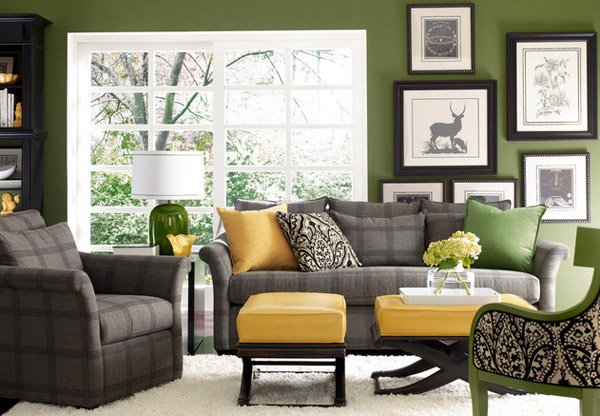 How do you like this simple traditional home? Because we sure love it! From the furniture to the decor, and to the color palette too!
City Chic Living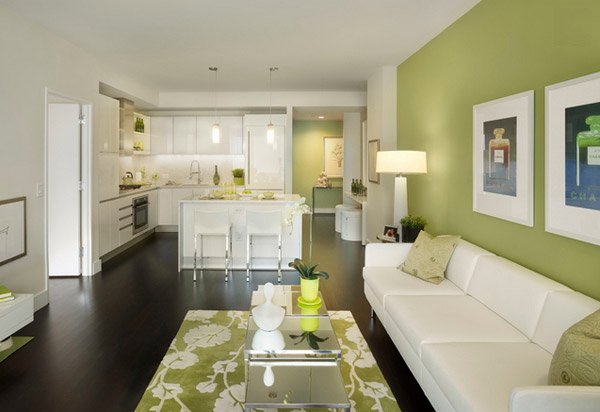 Using a lighter shade of green makes a room seems brighter and calmer!
Houston Estate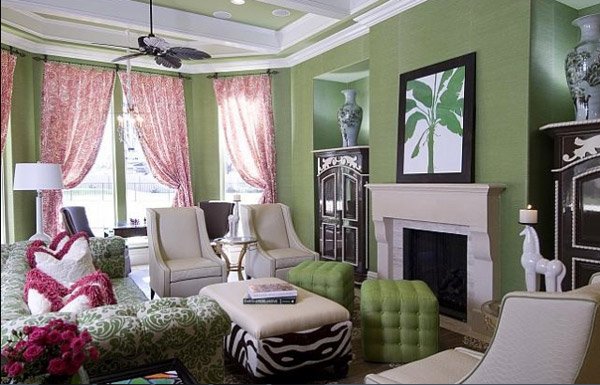 This room may seem crowded because of the huge furniture and looks smaller because of the lighting, but it sure looks more than a home to live in! Comfortable and definitely in style!
Orinda Family Fun Room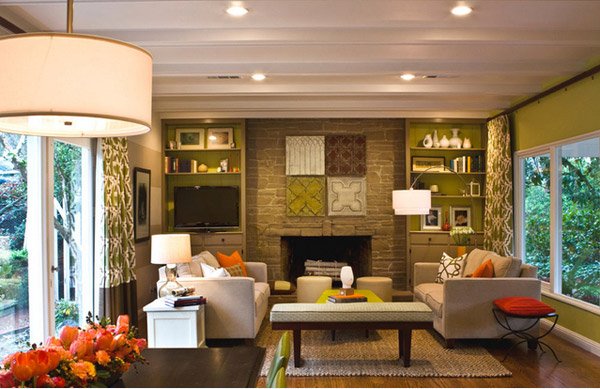 Prints and textures are two of the things we can definitely see in this living space. Although at some point it looks contradicting, but the patterns used made all of it more stunning and creatively done!
Vickburg Eclectic Living Room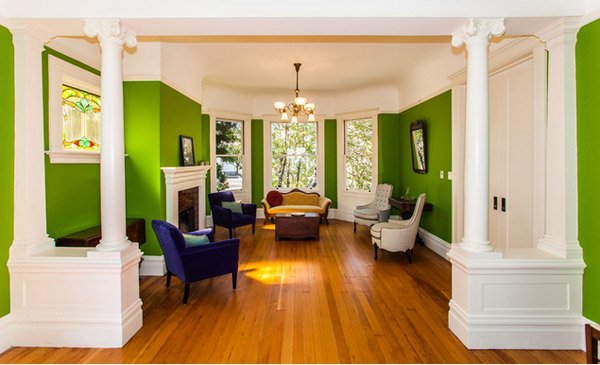 We personally love the paint used to color the walls. It is bright and fun, and purely refreshing to the eye.
Giorgetti Penthouse 2 – Plaza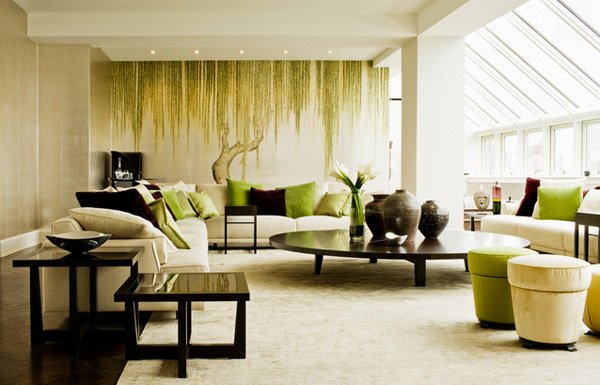 The color green looks like just tidbits in this wide and well-lit space, but it added all the nature and love it needs!
Riverside Drive NYC Living Room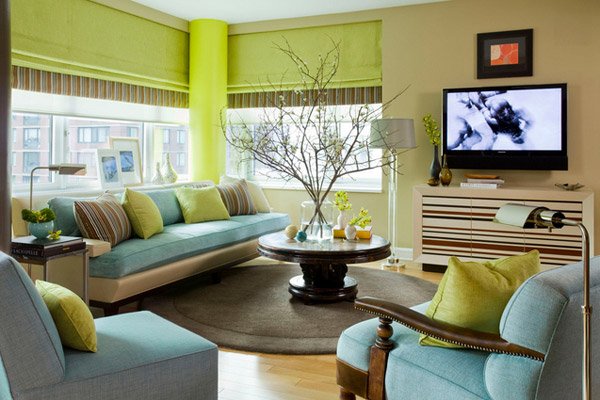 Don't you just love the blinds used for this living room? The combination of blues, greens and striped reddish browns looks fab in this picture!
Los Angeles Family Room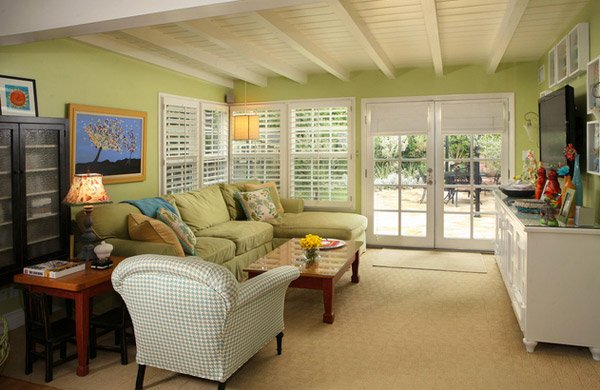 This southern home is a mix of home and vacation! Who ever said that it's not possible, then you should visit this home!
Southern California Renovation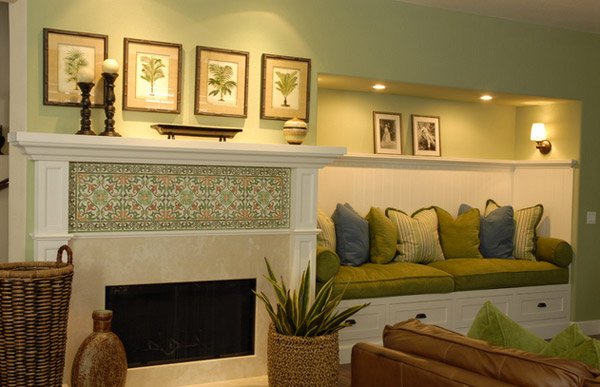 With a touch of classic and modern styles, this home can possibly win coziest living room! With the lighting treatment it has along with all the pillows in it, who wouldn't be able to sleep in here?
Green and Brown Living Room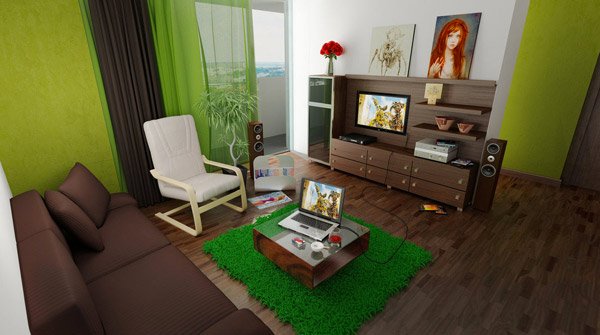 Tell us about your thoughts about this living room!
Green Day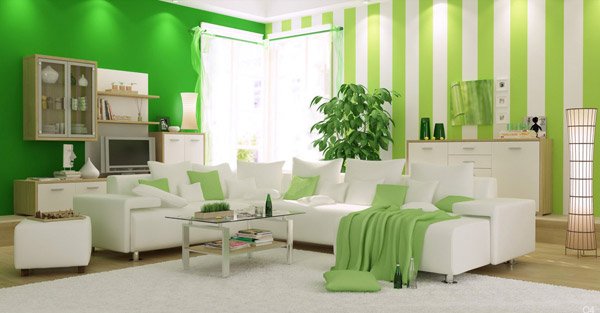 It may seem overly styled in green, but hey! This living room is surely a keeper!
Green Living Room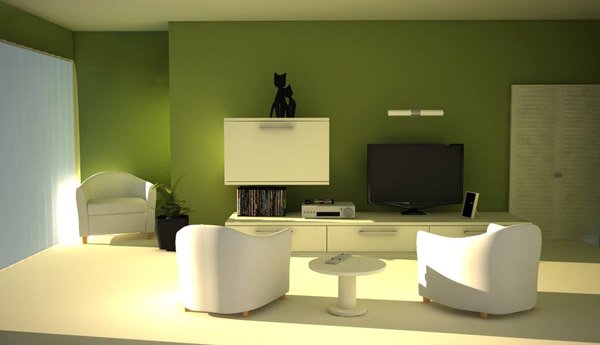 White furniture may be the best thing created to match any style, any color and any era!
Green Kitchen N Living Room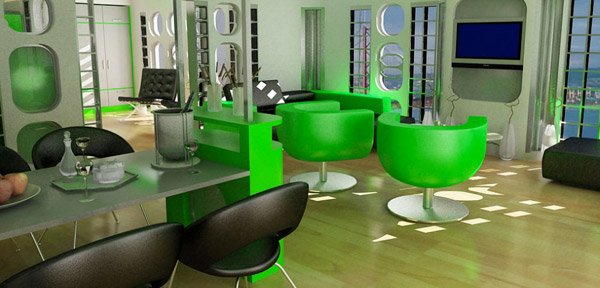 How do you like using ultra-modern furniture for your home? The wall dividers are astonishing too!
Living Room – Green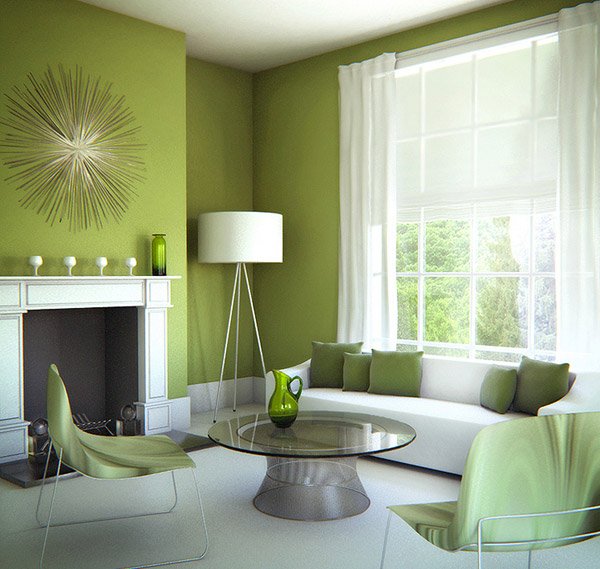 This room is warm and inviting, thanks to the relaxing color used for the walls and accents in the room.
Living Room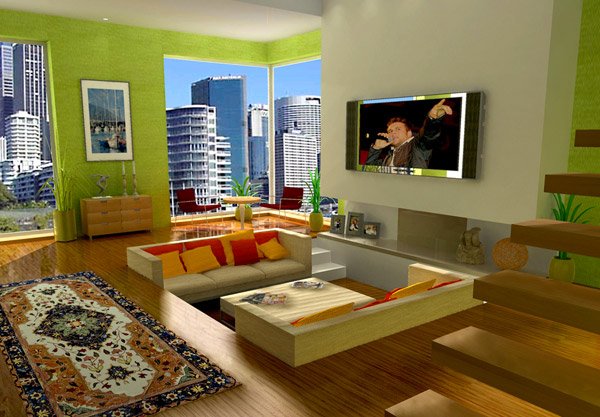 This is one favorite living room we like to repost because of the Mediterranean touch it has because of the carpet design and the colors used in this space.
Living Room Green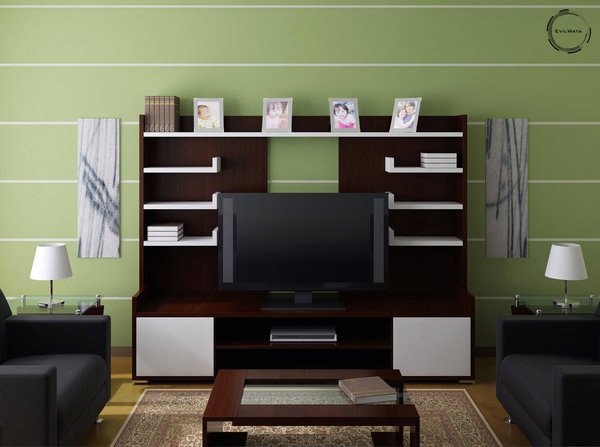 The TV console sure looks pretty with its chocolate brown color which stands out because of the green-striped wall!
Won't you agree with us when we say that it was indeed a great and fabulous set of photos that is relaxing and refreshing because when we look at the color green – whatever the shade is, it calms our eyes and lets it rest. That was our 20 Refreshing Green-Themed Living Rooms, we hope you loved them! Here is another link about blue living room designs for further inspirations!