22 Beach Themed Home Decor in the Living Room
Bring the beauty of the beach to your home's interior!
One of the most relaxing themes that one can use for the interior is the beach themed style because of how it reflects the ocean, the sand, sea creatures and others from nature. The result would either be cute or totally inspiring. We have seen nautical themed spaces already but it is different from a beach themed space because when it is inclined to the nautical style, it would use the colors white and blue, stripes, stars, boats, sails, oars and others. But when it is beach themed, decors would include fishes, starfishes, sea horses and other underwater creatures. It will also reflect the color of the ocean and the sand.
With that, we are going to show you a list of living rooms with beach home decors. You'll be amazed on how each space is decorated and designed in a different manner although they are all trying to showcase the same theme. You will love the look of every living room for sure! Most of them use blue colors but others also used other lively colors too. Scroll down below and take a look at the interiors we have collated.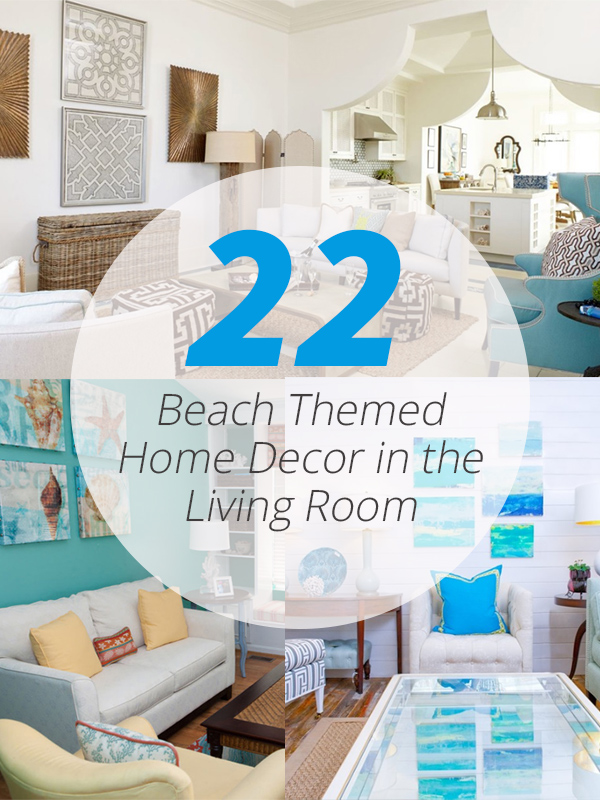 1. Hamilton Residence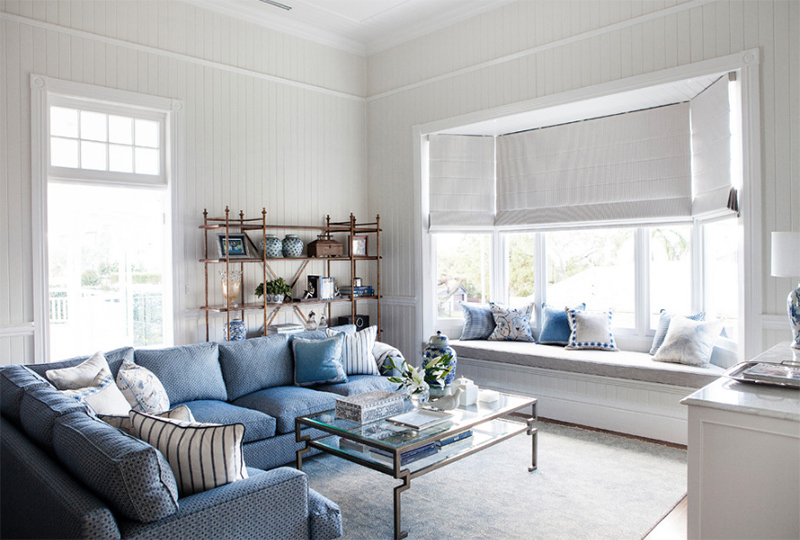 You can see shades of blue in this living area that looks good with white and some copper accents. For sure you will agree with me that this one just looks cool.
2. Kiawah Beach House for GDC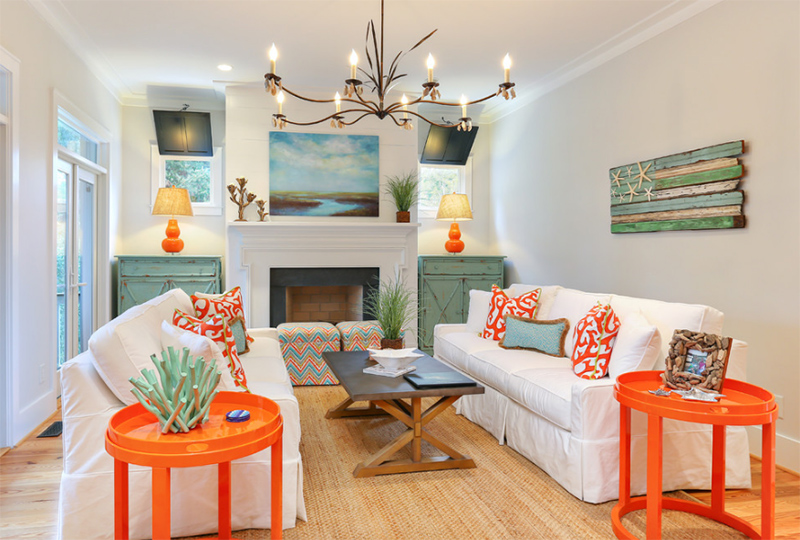 For this living room, it used orange with green and white which made it look even more attractive. I so like how this one is decorated.
3. Stone Harbor, NJ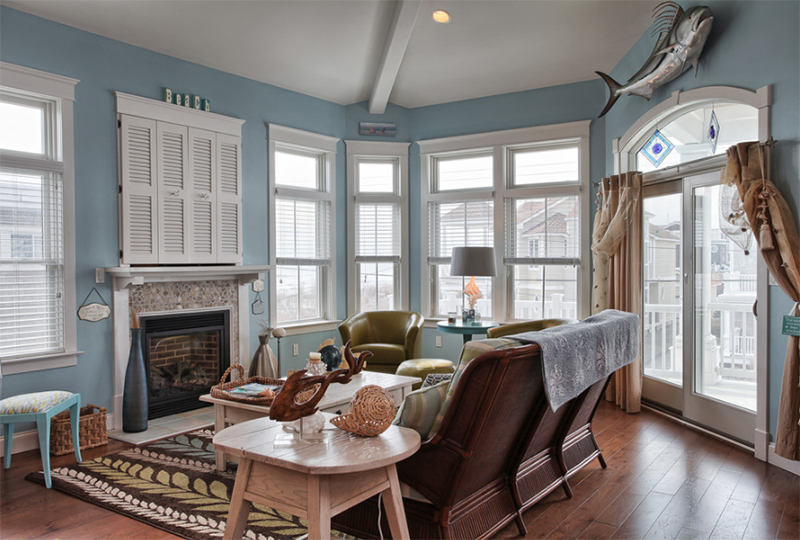 Aside from the colors used here, you can also notice that it featured different decors that are inspired of sea creatures and elements.
4. Fun Young Family Summer Home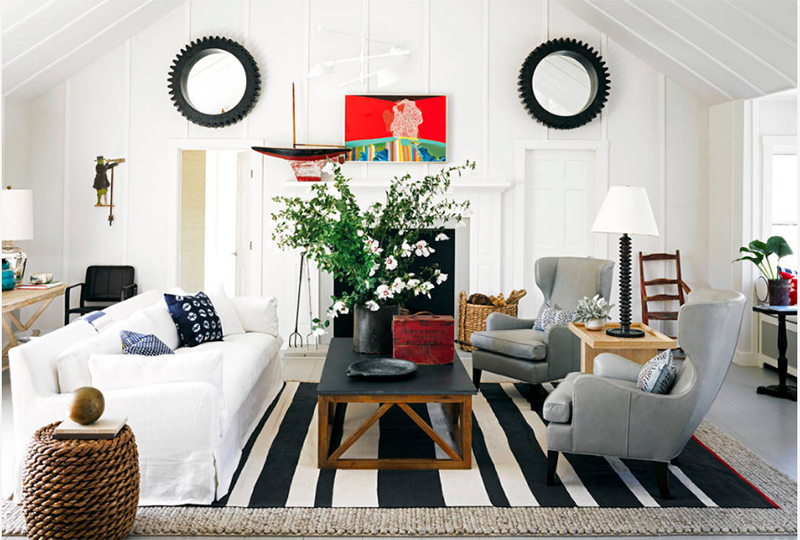 This beach themed living room has a black and white area rug and other black accents. I like the idea of adding a flower on the coffee table.
5. Beach Cottage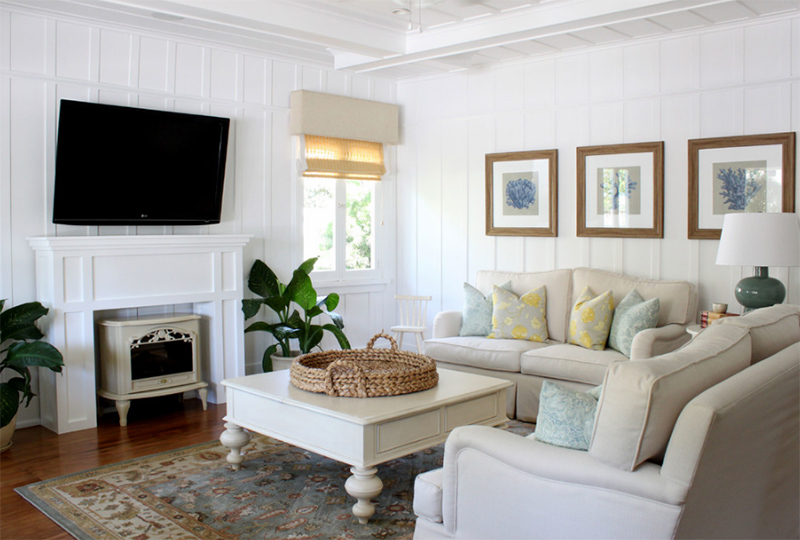 Thos Downtown Huntington Beach cottage has comfortable casual furnishings, light color palette, and a coastal breeze equals a good life.
6. Tropical Retreat in Woodland Hills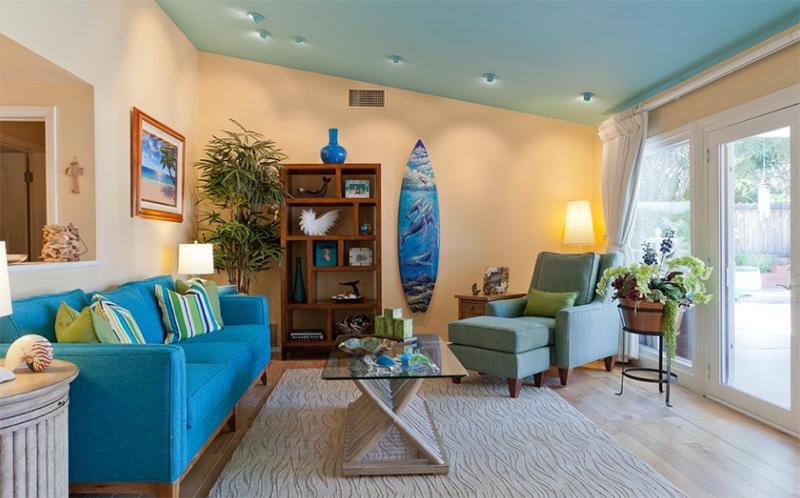 I so like that surf board wall decor! I like the painting on it that matches well with the colors of the throw pillows and sofa.
7. Sea Island, Georgia "Beach Villa"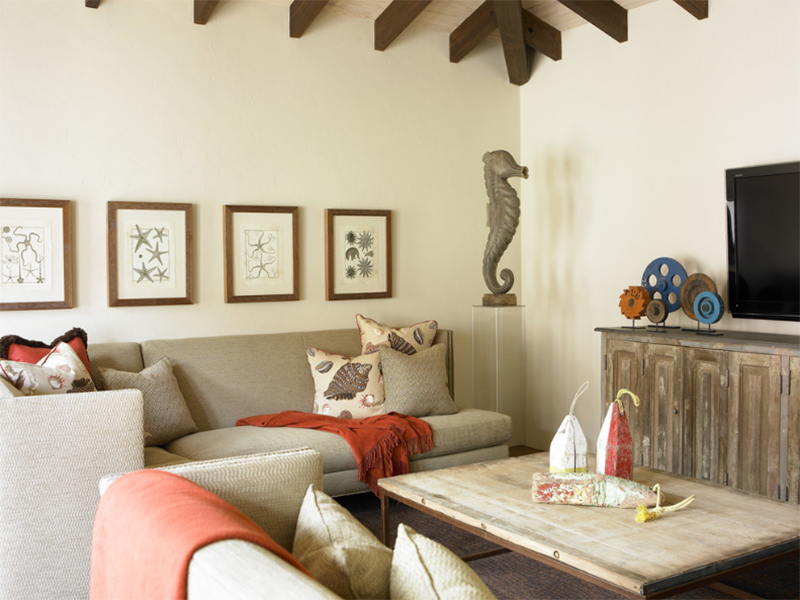 It is a nice idea to add minimal beach themed wall decors to the living space. One of the highlights of the area is that sea horse sculpture.
8. Greenfield Hill Residence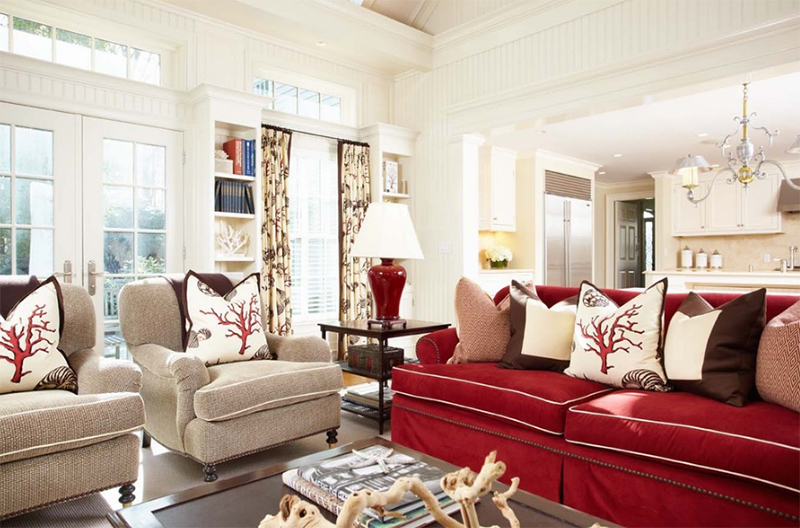 In this living room, it has red colors which are a bold addition to the space. It has coral decors in the area too.
9. The Lake House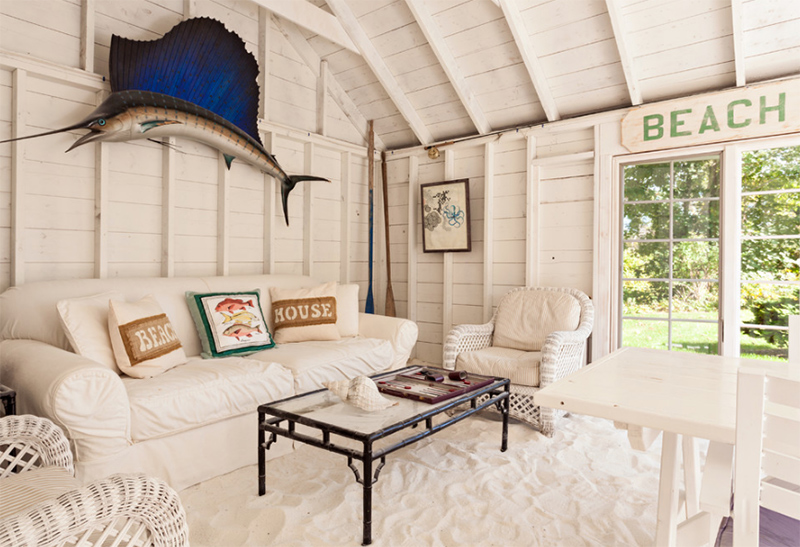 For sure your attention was drawn to that huge fish on the wall. Aside from that, there are also beach related decors in it too and I like the textures in the area.
10. Cape Neddick Remodel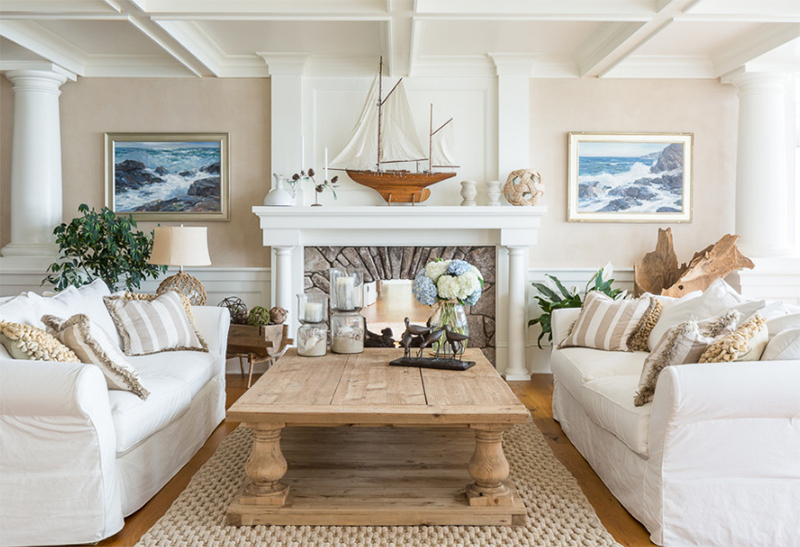 The focal point of this living room is the fireplace wherein the mantle has beautiful decorations including a ship.
11. Sail Bay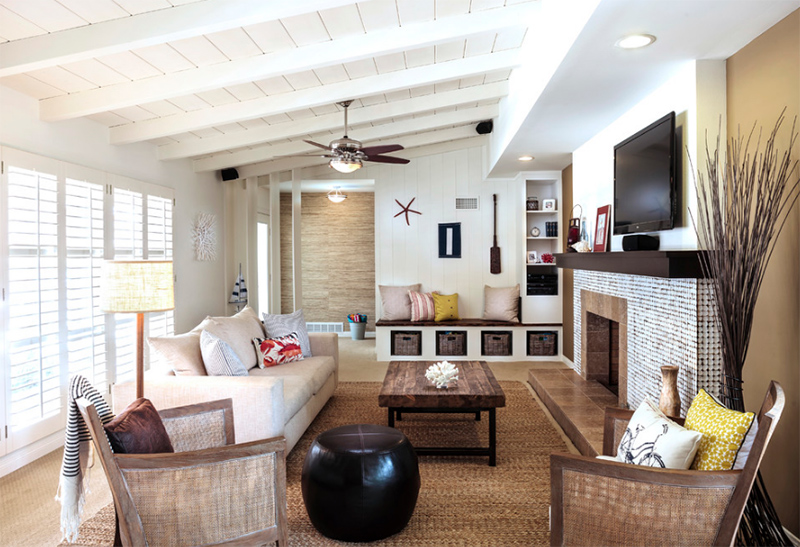 This living area used an eclectic mix of furniture and it is a good idea to add plenty of throw pillows in it.
12. South Harwich House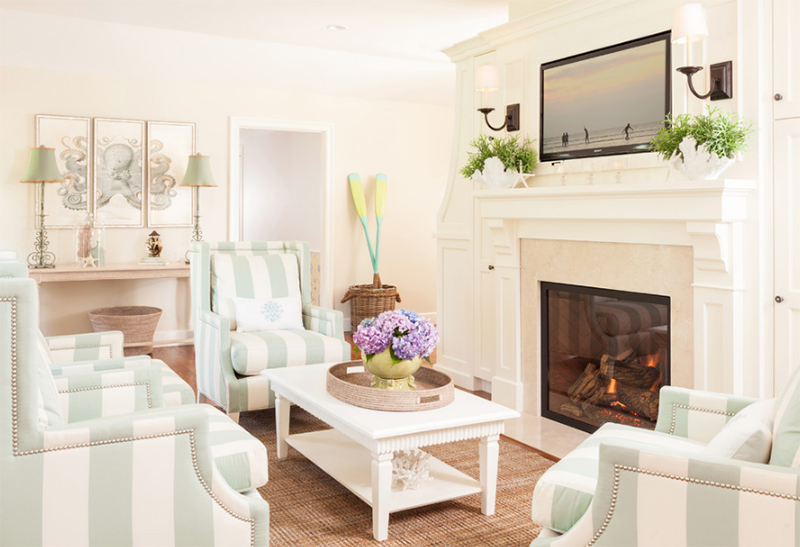 What I love in this living space is the chairs in it. Aside from the stripes, it also has nail head trims on it. The octopus wall decor is cute too.
13. Breezy Beach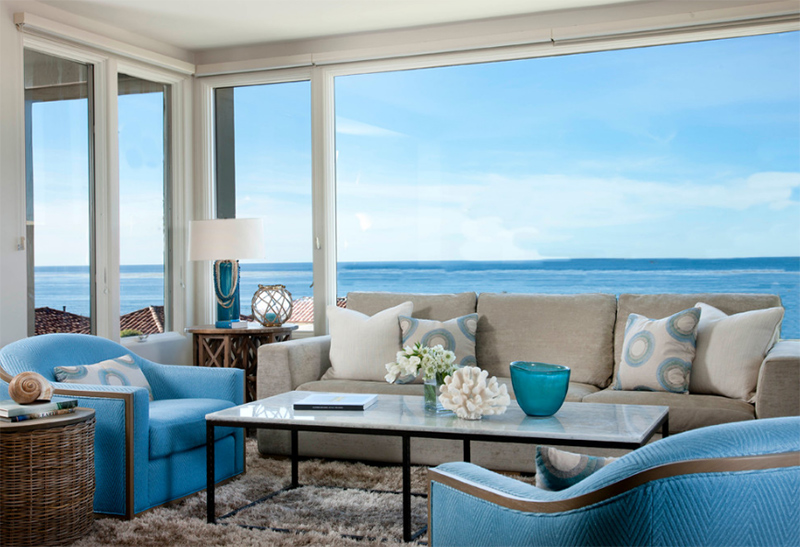 You'd surely love the colors of this living room combining blue, white and gray together. And because of the glass windows, one can directly look at the blue waters outside.
14. Winchester Beachy Living Room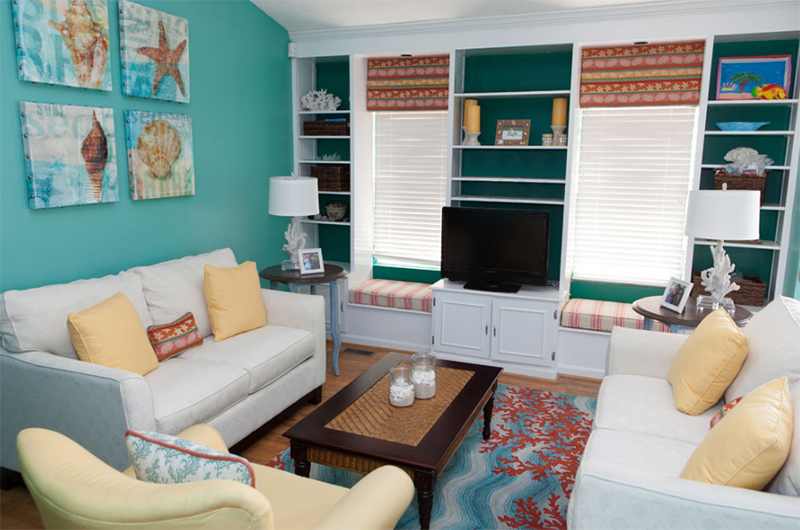 The sea shell decors on the wall and the corals on the fabrics brings a beach themed feel into this area.
15. Olde Hickory Vacation Condominium
The area rug here brings texture to the living space which actually adds more appeal to it. But of course, the patterns and colors used in here are also very nice.
16. Nye's Neck Home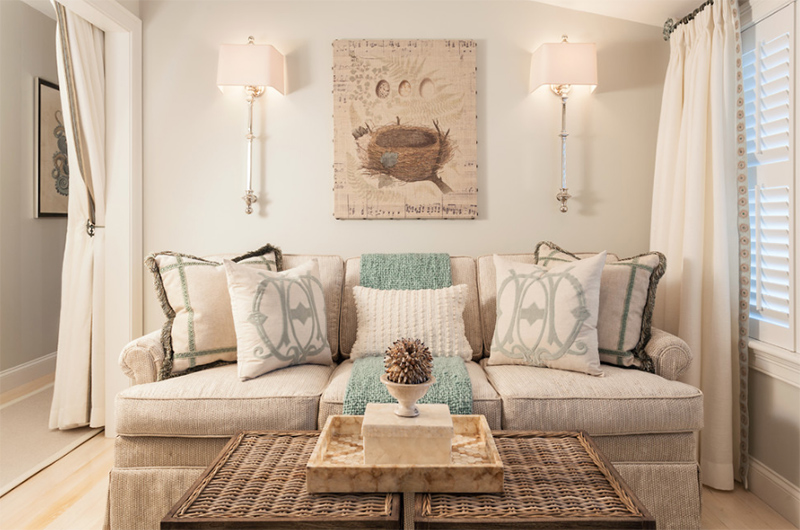 A mid-sized beach style enclosed living room with gray walls and light hardwood floors. You can notice its cottage or shabby chic feel from the coffee table and decors.
17. Dover Shores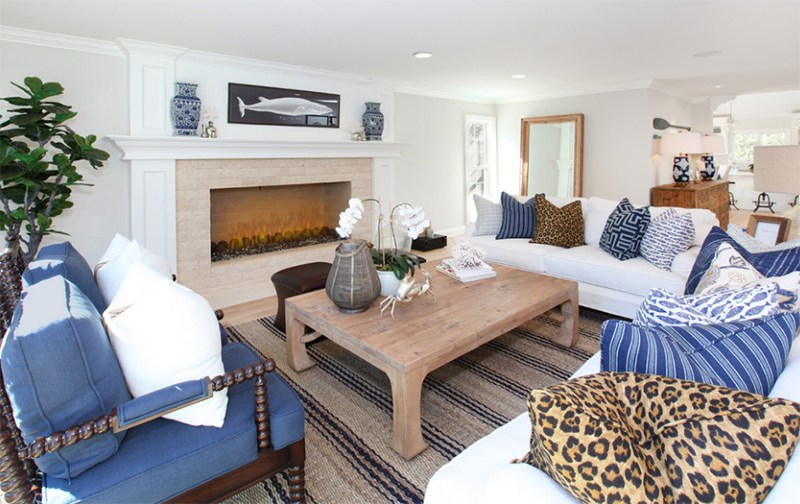 I can see different patterns everywhere which makes this area look more beautiful but not busy at all.
18. Beautiful Blue Beach Themed Living Room Photo-Shoot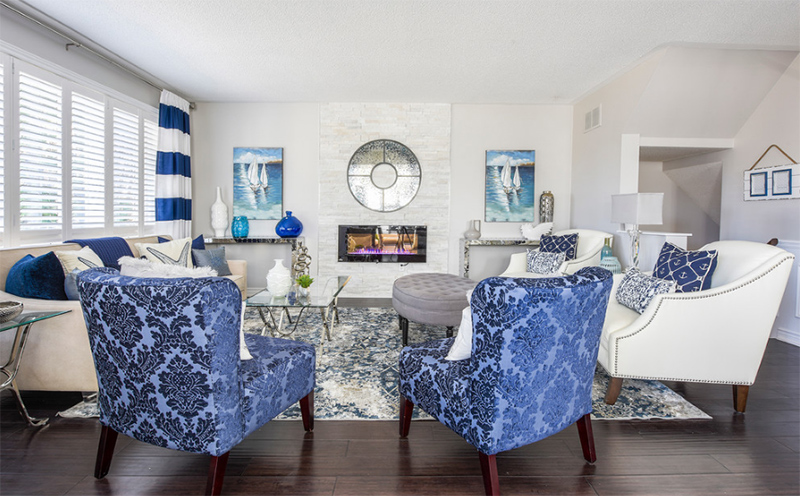 For a beach themed living room, this one featured wall decors of boats while it highlighted the color blue as used in the damask chairs, area rug, curtains and throw pillows.
19. Seaside Resort Living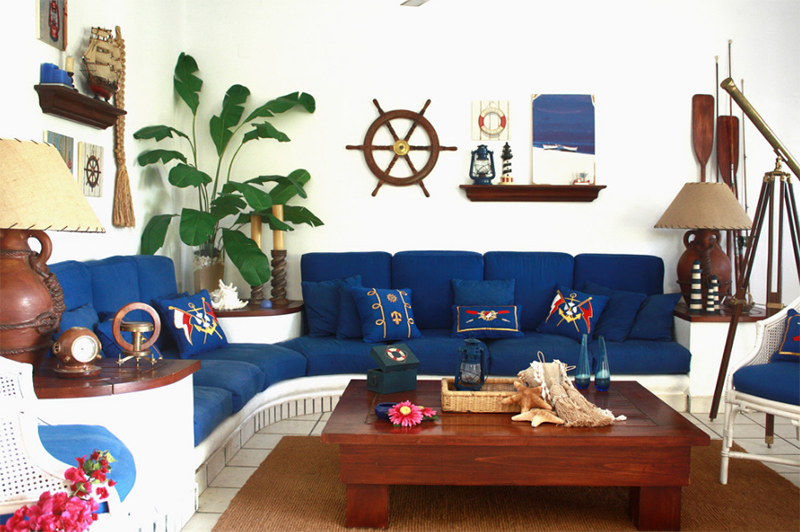 This living area combines a beach theme and a nautical space. It does look good with all the dark blue colors and hints of red.
20. Spaces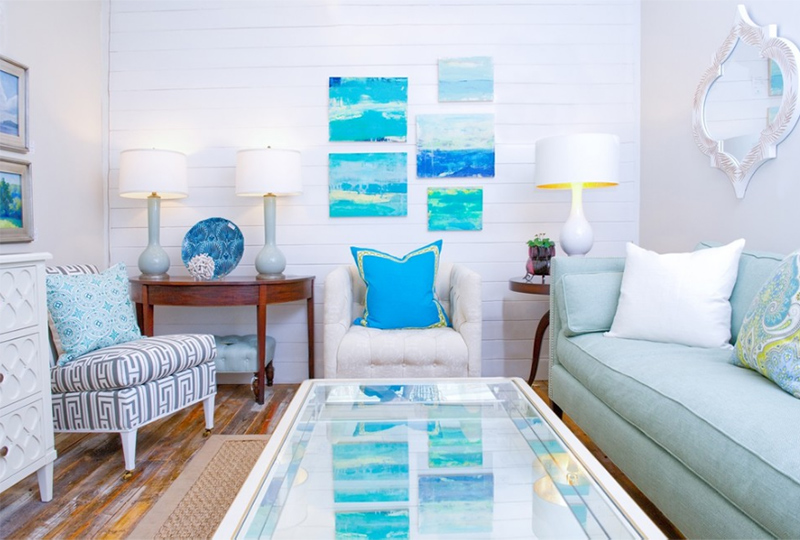 The first time I saw this picture, the word that came to my mind is "cool" because of the colors it used.
21. Studio Marcelo Brito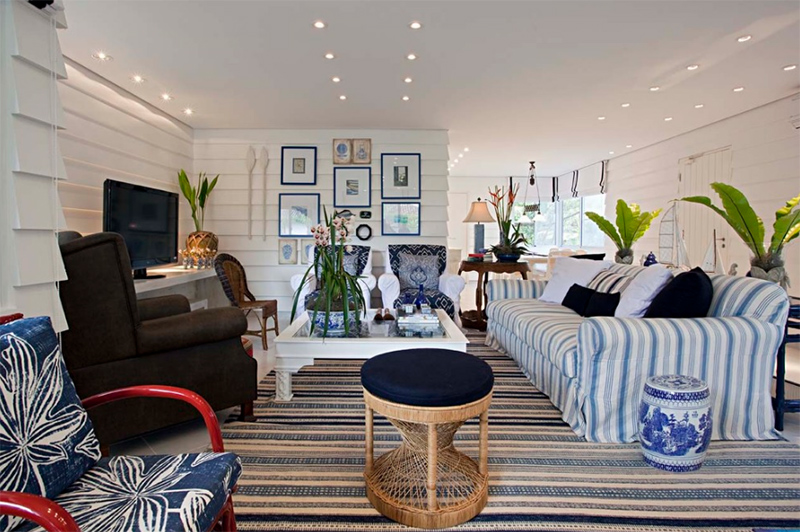 This living area may look busy but it does look beautiful too with all the blue colors in it. Also, it is a good idea to add plants in it.
22. Retro Beach House in Alys Beach, Florida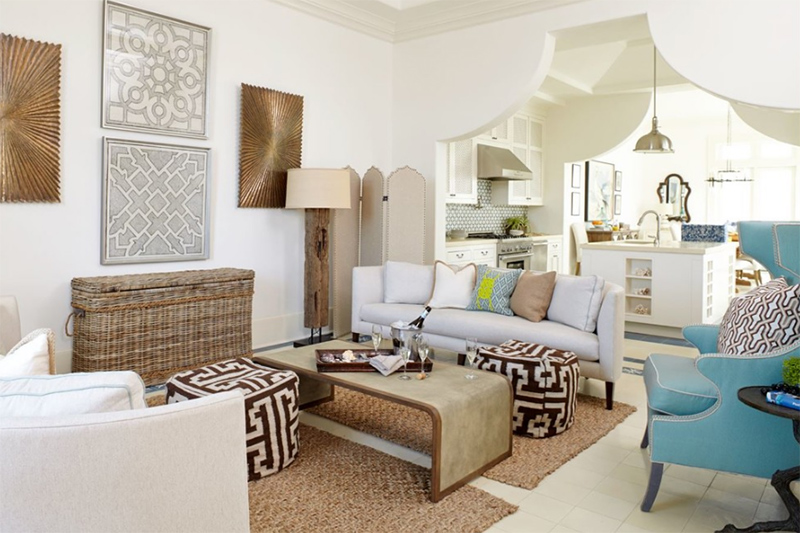 I like this living area because of the neutral colors in it and the modern patterns. Yes, it may have a beach theme but the approach is very contemporary!
This lists of beach themed living rooms shows us that we can do various approaches in designing a space with the same theme. Some really had many beach related items while others merely used colors that depict the beach while adding some decors in it. I like how each living room differs from one another in this list. It is indeed amazing that we can do a lot of things for just one decorating style! Now can you tell me which of the above living rooms do you like the most? Tell us why in the comment section below.