20 Dashing and Streamlined Modern Condo Kitchen Designs
These days, many people live in condominiums. A condo is define by Wikipedia as a "form of housing tenure and other real property where a specified part of a piece of real estate (usually of an apartment house) is individually owned. Use of land access to common facilities in the piece such as hallways, heating system, elevators, and exterior areas are executed under legal rights associated with the individual ownership". I know you are fully aware of condo living trends these days especially that many people would work or study in the city.
A condo is also a home. So, we have collated some photos today of condos particularly the kitchens. You might wonder how modern kitchen condo would look like because of the limited space in it. If you think they look dull and boring, you are wrong. See for yourself and you'll realize how dashing these streamlined kitchens are!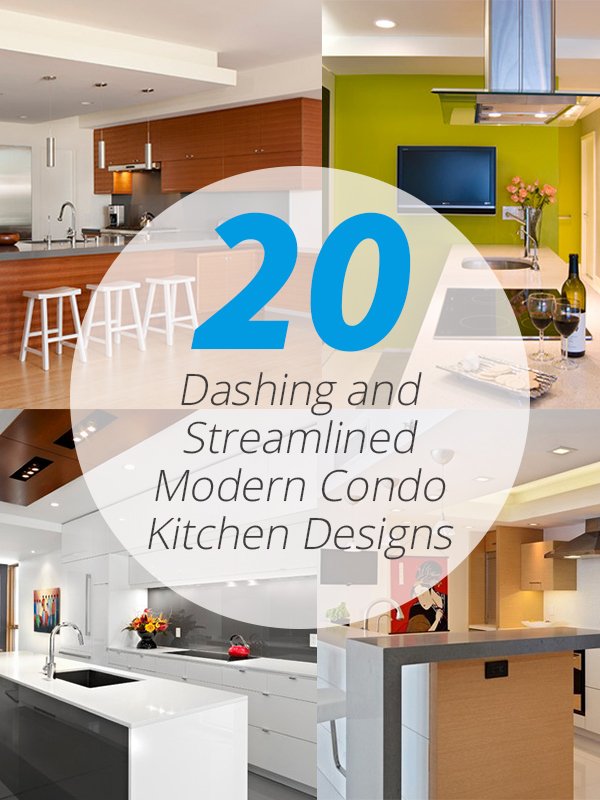 1. Toronto Condo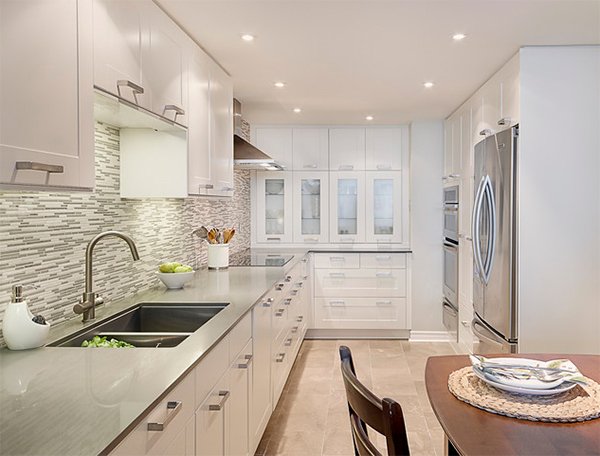 What a stunning condo kitchen this is! The backsplash is very attractive and brought some artistic touch to the kitchen.
2. Clyde Street, Somerville, MA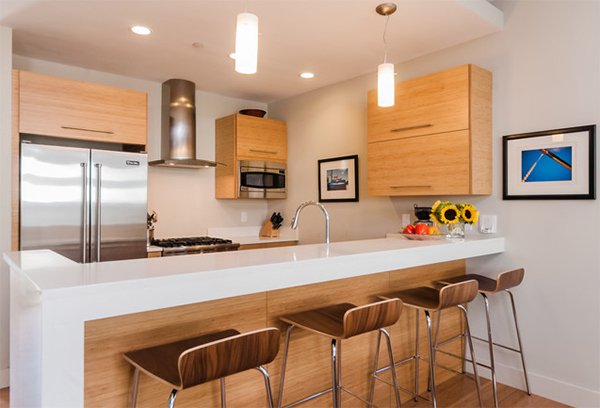 Silestone countertop matched really well with the wooden features here as well as the Crate and Barrel Felix Walnut Bar Stool.
3. The Wave House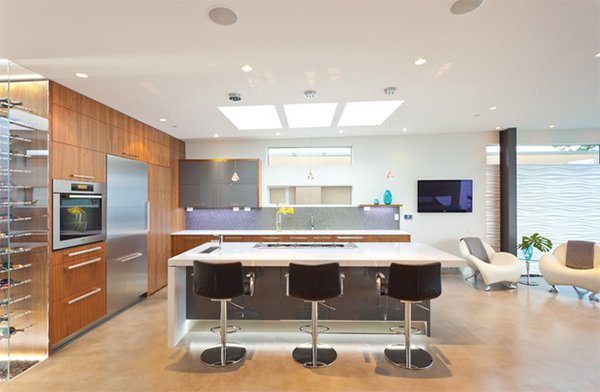 This sleek kitchen has a black walnut and charcoal gloss millwork.
4. Rector Square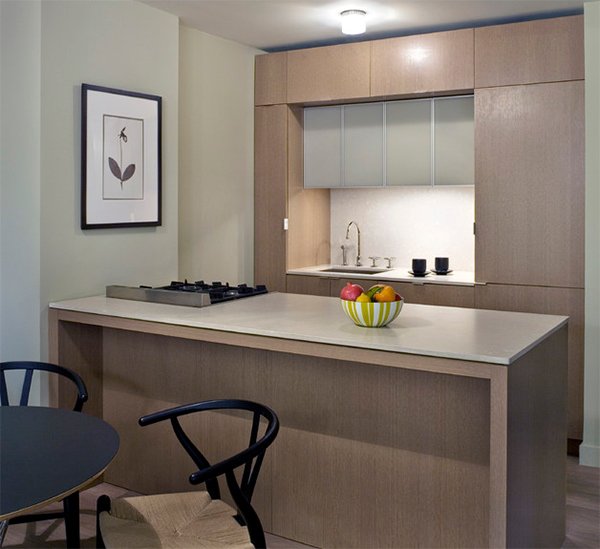 You can really sense the condo feel of this small yet functional kitchen!
5. Mirabelle Garage
Note what the designer did to this kitchen using darker cabinets than the flooring.
6. Soft Modern Home – Los Gatos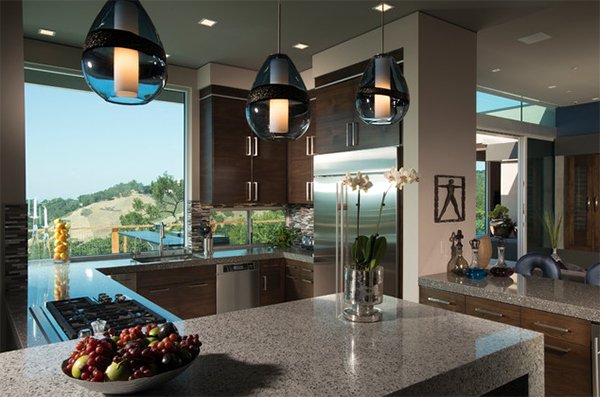 This is a pretty kitchen but what caught my attention are the pendant lights!
7. Condo Residence on Spruce Street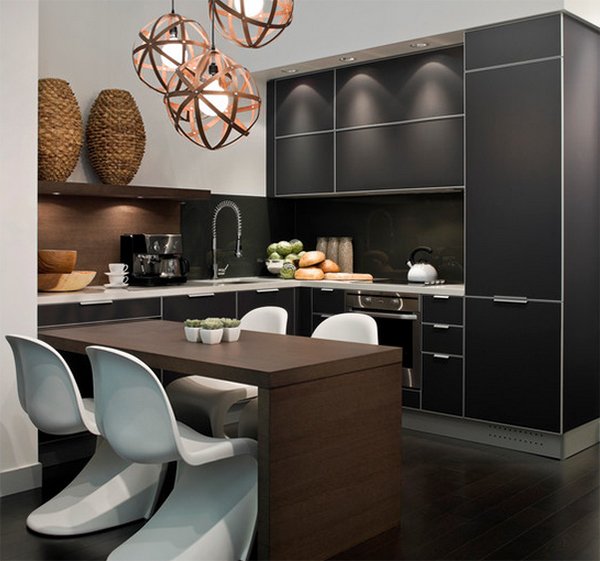 This kitchen has a glass backsplash and wood shelf. The dining table is integrated to it in order to save space.
8. Modern Monochromatic Kitchen – Wheaton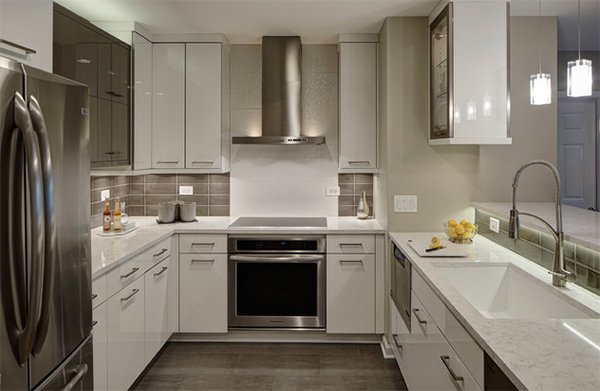 "Two-toned acrylic Grabill cabinets, stainless appliances, quartz countertops and a glass tile backsplash" – all these made up this modern kitchen!
9. Condo Kitchen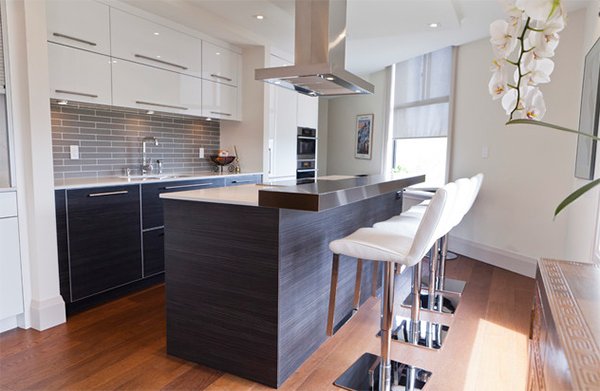 The chairs on the kitchen island are so sophisticated! It is the perfect pair to the European laminate base with aluminum edge of the island.
10. Modern Condo Kitchen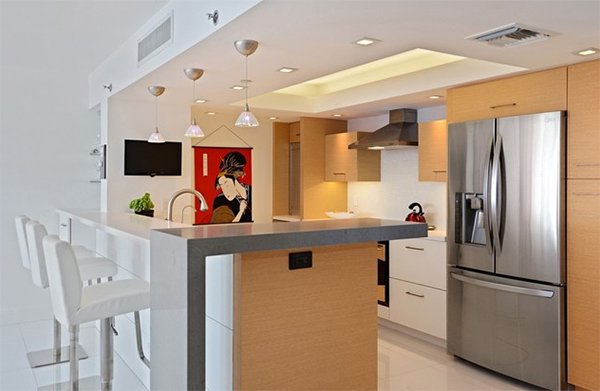 Adding that wall art in the kitchen gives this modern space a subtle Asian feel.
11. Modern Urban Condo Kitchen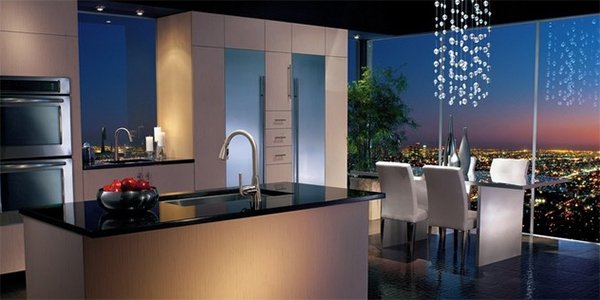 This kitchen looks totally clean and precise and so sweeping in style!
12. Condo Living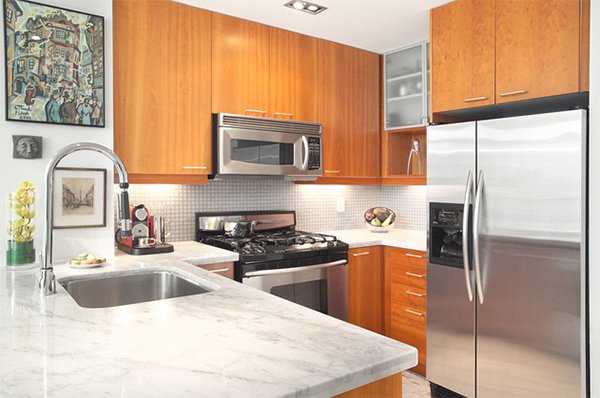 With a kitchen like this, condo living would be a lot more comfortable.
13. A Contemporary Kitchen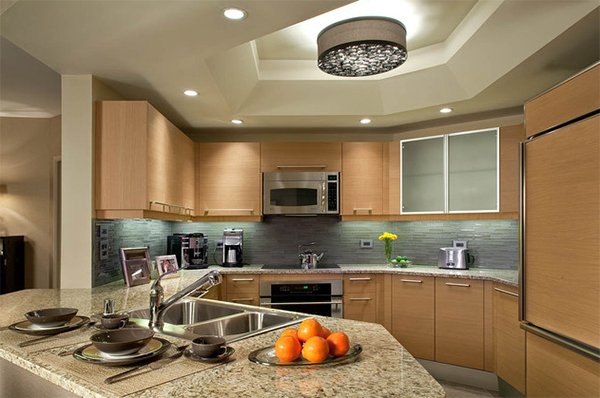 This fab kitchen is designed by Candace Cavanaugh Interiors with a nice way of using geometric lines.
14. Madeira Condo Remodel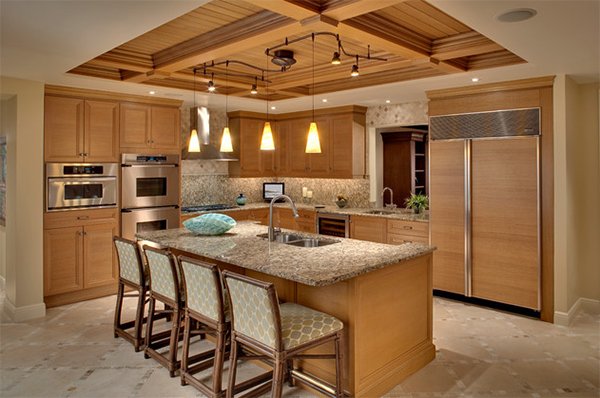 Rift oak material was used for the ceiling of this stunning kitchen.
15. LG House Kitchen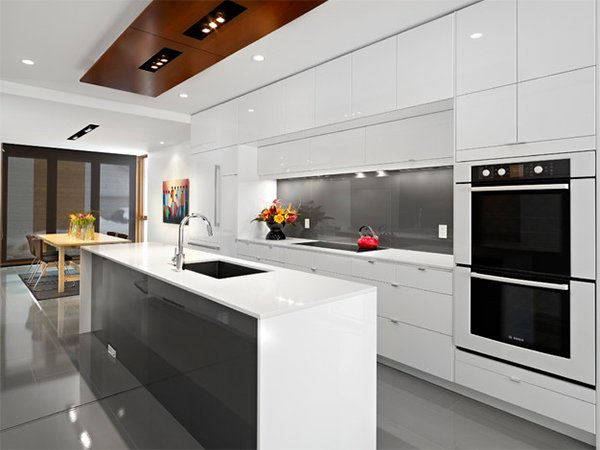 Sleek and neat modern kitchen with white and gray colors as well as excellent lighting too.
16. Stephen Clark Residence – Washington, DC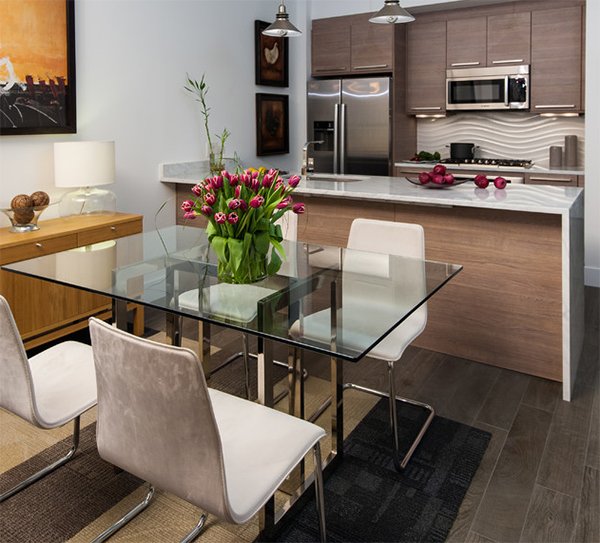 A condominium utilized lovely splash back design from Porcelanosa- who said a modern kitchen has to be plain?
17. Pioneer Square Condo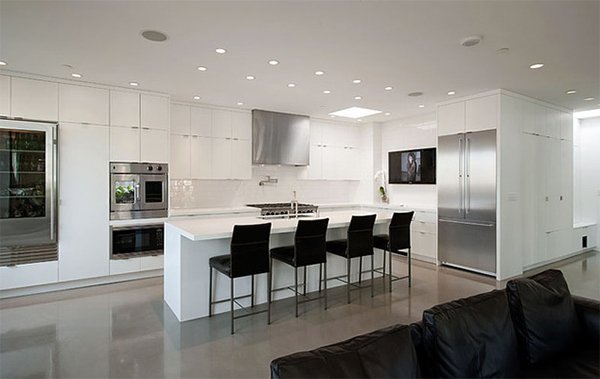 An all white, minimalistic look, that may even appear almost Scandinavian inspired!
18. Townhouse Renovation in San Diego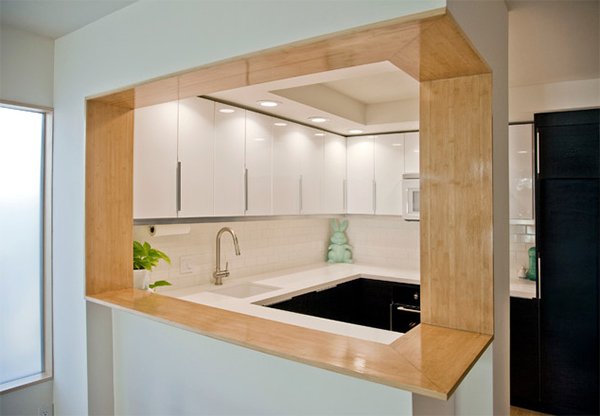 I like the design of the kitchen that seems to frame it from this amazing woodwork!
19. Four Seasons Residence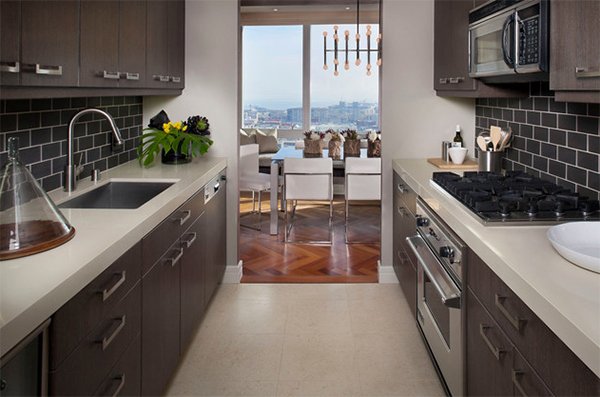 A small yet functional kitchen in a condo using a lovely shade of brown for the cabinets.
20. Condo Unit Interior Renovation
I won't blame you if you on asking for the paint color here. It sure is striking!
Most condo kitchens are just small but very functional. Since most condominiums have a modern design, the same is seen in the kitchens too from the kitchen island to the backsplash. Also, consider a play of colors for the kitchen too just like what you have seen in the images above. So, which is your favorite modern condo kitchen?