15 Unique and Modern Kitchen Island Designs
Evident or not, the kitchen island is one useful area in our kitchens. It serves both as a bar when we want to get some drinks, and of course, it also serves as a nook for meals we do not take in our dining rooms.
With that, both the home owners and the designers want to achieve a pretty and cozy island so as to allow themselves to hang out and eat there!
The 15 Unique and Modern Kitchen Island Designs that we will be showing you today are samples of beautiful and stunning kitchens that will stun you with their wonderfully thought themes and designs, colors, shapes and even the cool colors that were chosen to make each one stand out.
Take a look at these pictures and tell us what you think!
Board | Modern Italian Kitchen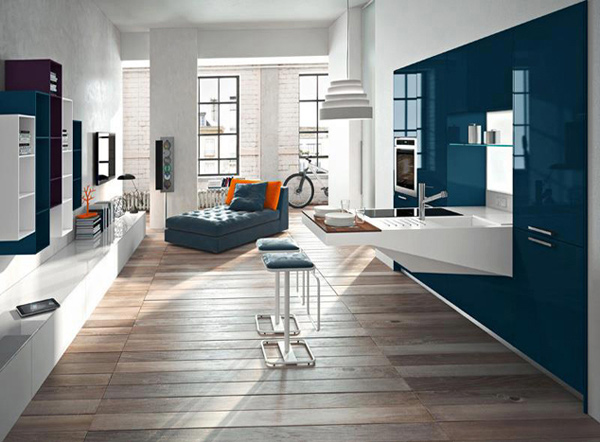 The Board kitchen by Pietro Arosio maximizes space in smaller kitchens.
Delightful Kitchen Island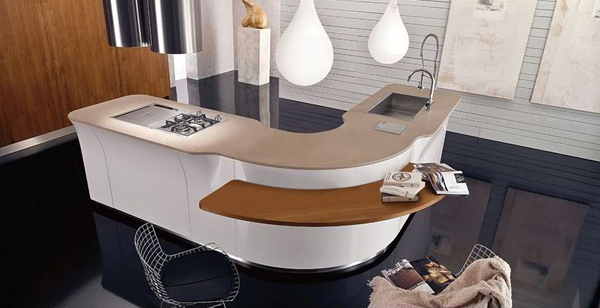 This kitchen island is sure delightful because of the curves it is showing off! The color is great plus the decors too!
Kitchen in Neutral Colors with Island & Bar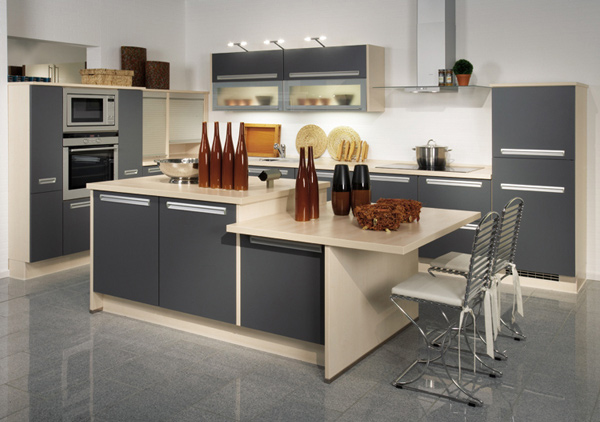 This kitchen may look too simple, but thanks to the colors used and unique cut in the counter made it more funky!
Modern Kitchen with Island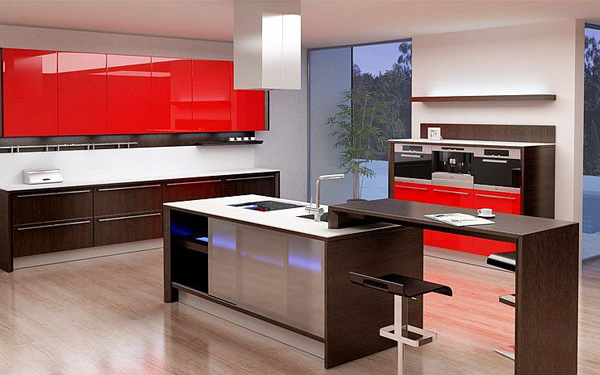 This is yet another simple example with a sleek touch, this time, raising the kitchen island from the preparation area.
Acropolis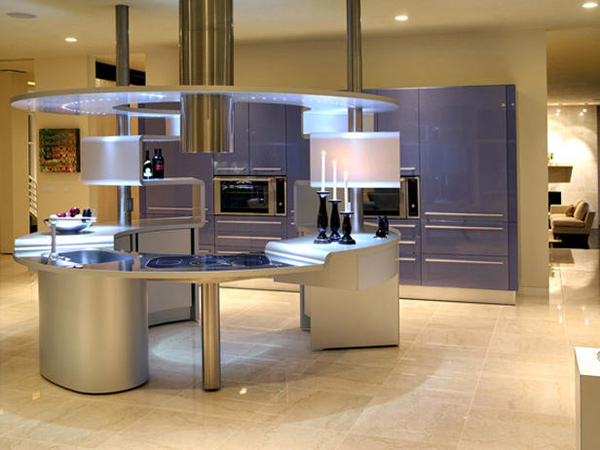 Automotive technology: the "sandwiched" aluminum structure is 40% lighter than standard aluminum and 100% recyclable.
Modern Kitchen Island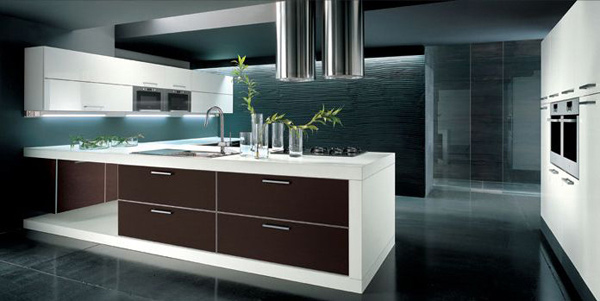 A sleek yet simple kitchen island example that showcase drawers with steel handles and modern kitchen exhaust systems.
Modern Kitchen with Black Rounded Island & Bar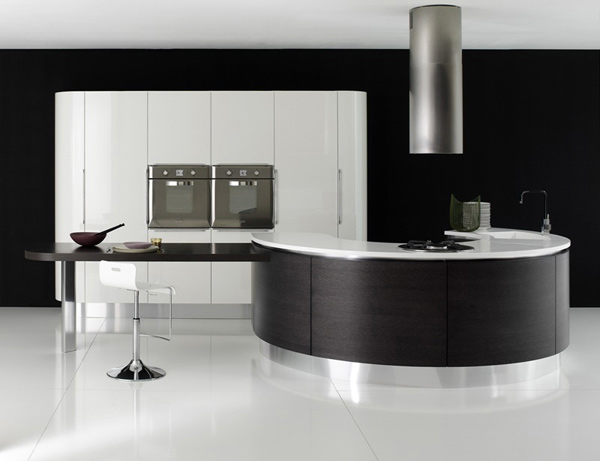 This is one example wherein modern meets with sleekness and sophistication.
Striking Futuristic Kitchen
Look at all the sleek lines this kitchen island has! This wonderful design was made by A-cero, one designer that likes doing futuristic styles.
Ola20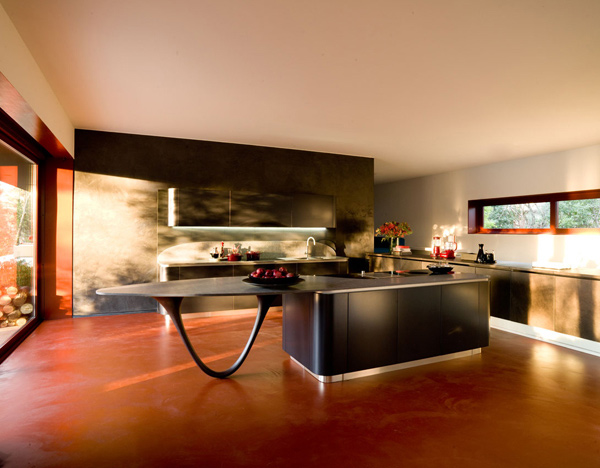 The Ola20 peninsula countertop comes in Black or Superwhite Quartz while the island comes with a countertop in Corian, which beautifully allows for the integration of glass-induction stovetops.
Orange Modern Kitchen with Bar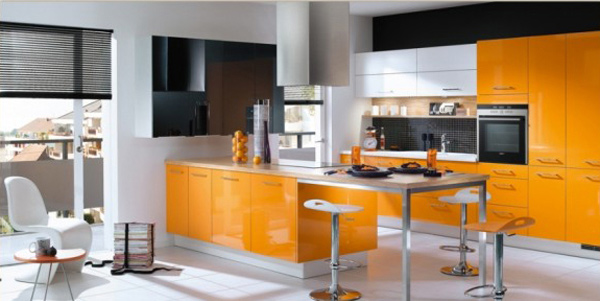 A very bright colored kitchen with steel as one of the basic material for the island bar, the stool, and of course, the cooking appliances.
Oyster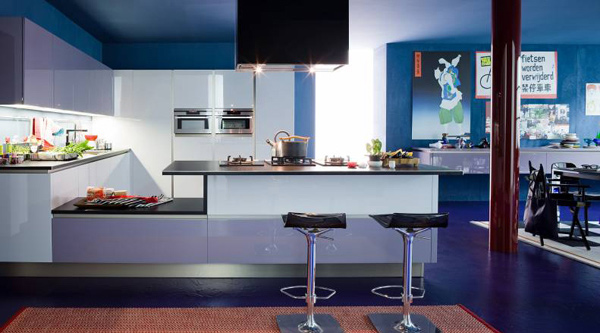 Veneta Cucine sure did a marvelous job with this kitchen! Classic design yet modern touches here and there completed the look.
Riverhouse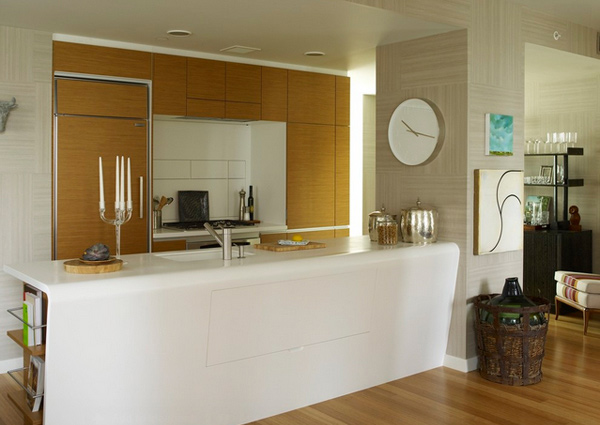 This is one of the homes Thom Filicia worked on that sure had a lot of love while it was being done. The material sure is sleek and white, it actually shines!
Lucci Orlandini Design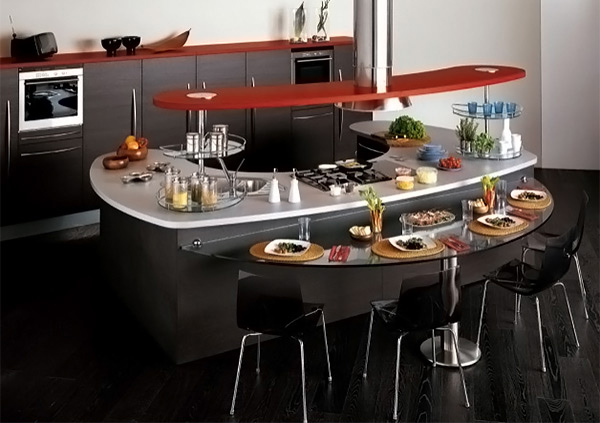 How cool do you find this kitchen island? Unique shape, wonderful design and magical silver color which makes it more futuristic than most kitchen island design.
Start Time Go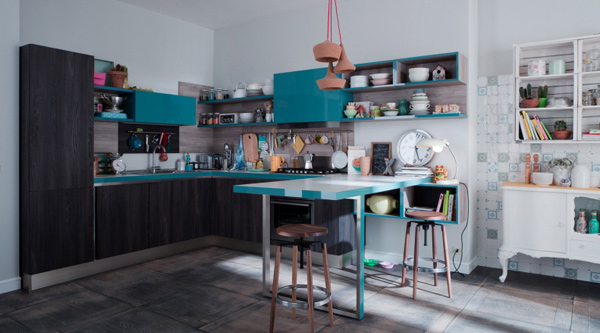 Look at how funky this eclectic kitchen with a blue island that serves as a breakfast nook and cool items!
Modern White Kitchen Furniture Set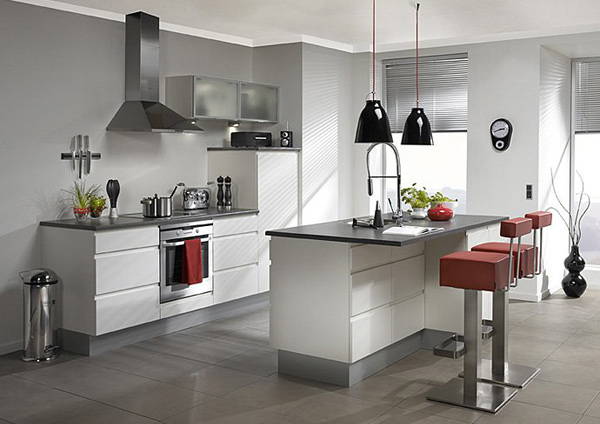 Some modern kitchens become classified as such when the materials used for the space was modern too – just like this kitchen space! We can see that it is in fact a modular kitchen with modern decors and bar stools.
How wonderful was that? The 15 Unique and Modern Kitchen Island Designs indeed were as stunning as how we described them to be, don't you agree? They were sleek, sophisticated, charming, pretty and definitely functional! Just what someone needs for a kitchen island! Take a tour at our modern and functional kitchen bar designs and compare them! Have fun!