15 High Gloss Kitchen Designs in Bold Color Choices
We always wonder how come some people in the mall look too bold with their clothing choices, maybe it's the color, or maybe the weird shape or prints on their shirts. But then we just assume that that is an extension to their personality – bold and brave.
Today, we will be showing you kitchen designs that showcase color schemes, which may shock us at first glance, but when we linger at a bit longer, they sure are choices of greatness.
These 15 High Gloss Kitchen Designs in Bold Color Choices have a variety of different colored kitchen designs that are suited for anyone's mood.
You can definitely pick favorites among these designs – it may be your favorite color, it fits your wall paint, it matches your house, and so much more! As they say, the more colors you put in something – as long as it is in the right amount, it will look ravishing.
Lucido Red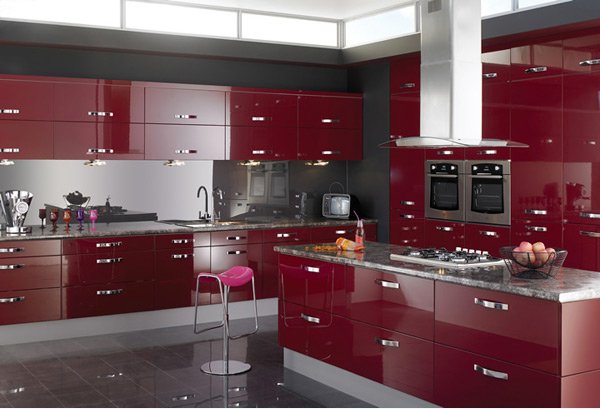 The deep color of this red kitchen feels sure bloody but really classy. The shiny drawers and overhead cabinets sure is pretty.
City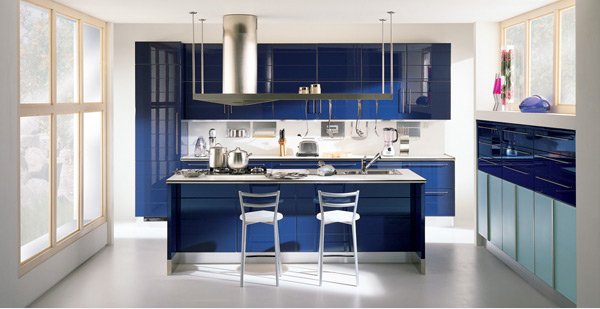 Feel the charming vibe this kitchen is exuding? Because we sure do. The rich blue color of this room showcases royalty at its finest!
Flirt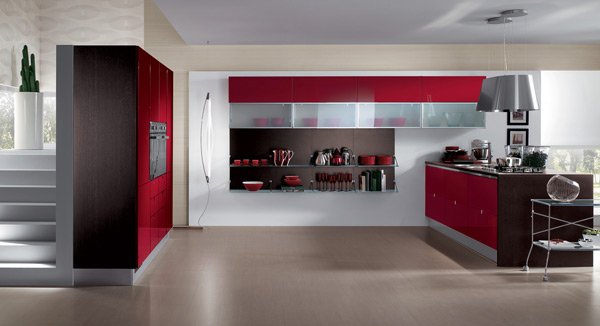 An elegant composition with handles integral in the door and effective use of contrasting colors. The kitchen's key characteristics are its door opening systems and design features intended for open-plan, easy-to-live-in layouts. Melamine door in Red Oak SCAV 685.
Tess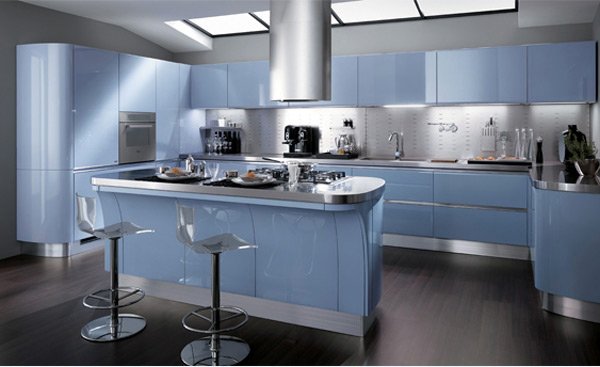 Doesn't this color look so divine? It has a light shade of blue and violet. A perfect combo for this one! If there is a color baby blue violet, this is the one!
Flux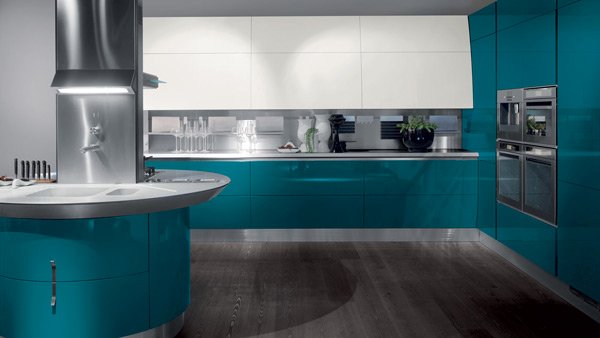 A unique, innovative model, the Flux kitchen features perfect combinations of straight and curved lines, unusual materials and fascinating layouts; apparently futuristic creative concepts that never forget the functional needs of everyday use.
Nobilia Glassline Day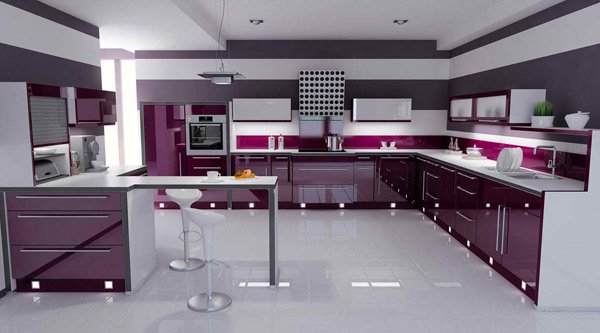 This beautiful rendering of a violet-colored kitchen sure is bold and charming. The materials used for this kitchen is super modern and rather expensive.
Metropolitan Cassis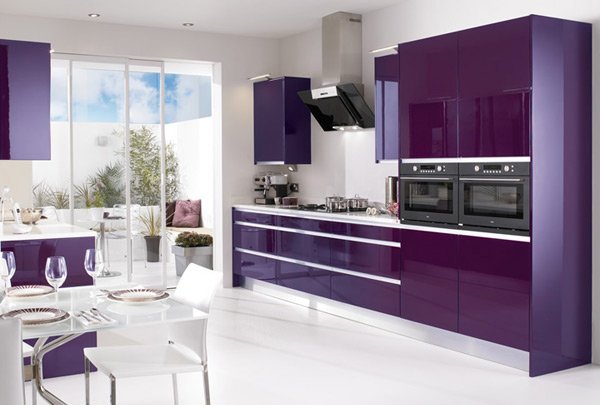 Don't you love how this color can seem like blue at first glance and then turn out to be violet? The color scheme fits both feminine and masculine sides when you think about it. Very neutral at some point.
Sistema Zeta
Let us stare at this beautiful kitchen design – technical look: stainless steel with satin finish and Ginger Red high gloss monolacquer.
Neopolitan Flame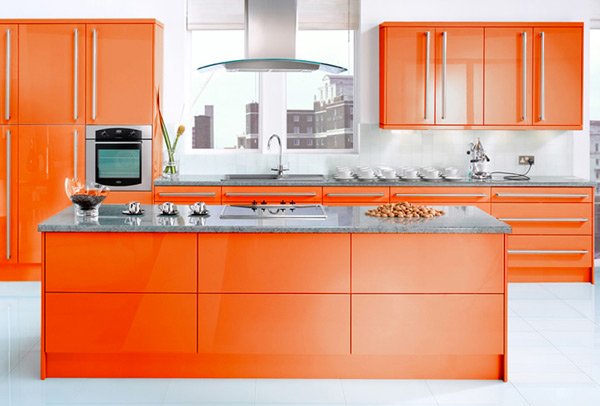 This tangerine finish for this modular kitchen is one concrete example of using the color orange to tickle the taste buds of the home-owners. This color is usually associated to hunger and fast foods – does it ring a bell?
Open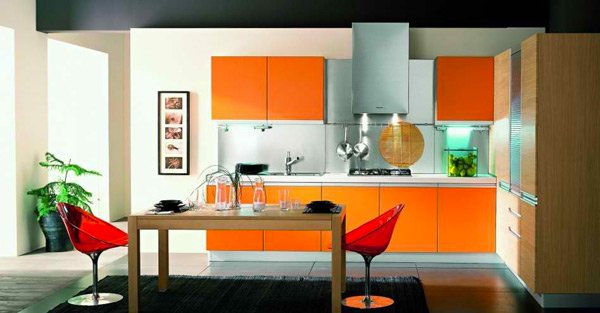 Another example, just like the one above this that used orange to entice the people who will be using it – either with food or hunger. Pairing it with wood furniture and cabinets, this space became all too homey.
Board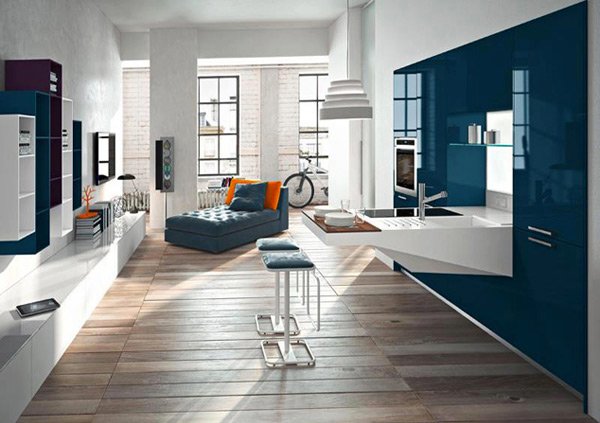 The Board kitchen by Pietro Arosio maximizes space in smaller kitchens This is the best option when choosing a modular kitchen that will fit tiny spaces.
Metropolitan Red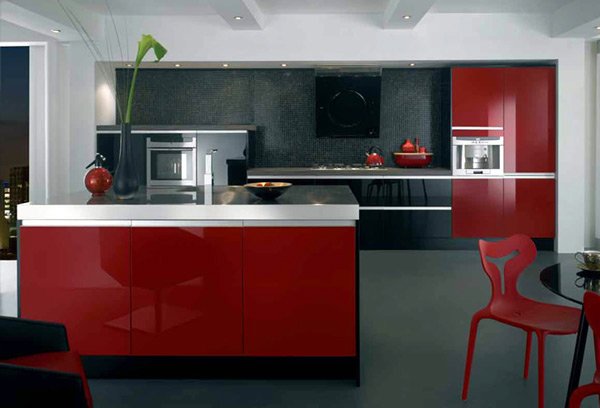 Like the color orange, the color red is also somehow associated with fast foods or kitchen designs because red by far means fast – therefore red – fast and orange – food. Fast-food!
Dada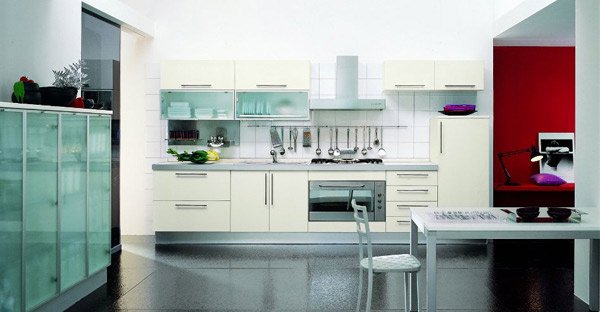 This kitchen design sure look simple with cute detailing on the cabinet doors is one kitchen anyone would want to have.
Kaori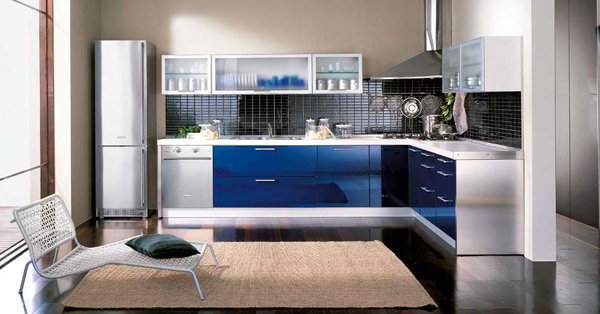 With all the whites and greys in this kitchen – the blues for the kitchen drawers sure made this kitchen complete and perfect. The dark shade of the flooring matches the entire room!
Neopolitan Pink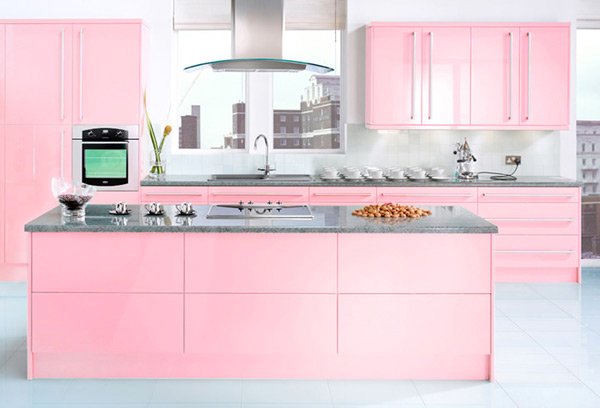 How pink can one kitchen be? This space can surely turn some heads just by doing a side look at this modular kitchen. It sure is catchy and really and really Barbie-like.
Pretty stuff right? Those 15 Kitchen Designs are worth every penny each home-owner would spend to have those for their homes – they aren't just bold, pretty and amusing, but they sure are functional as well. Something we would like for the things at home – multi-functional! You can also check on Earth Toned High Gloss Kitchens and White High Gloss Kitchens. That's all for today ladies and gentlemen, have a great week ahead!