Color Scheme Idea: 20 Red, Black and White Kitchen Designs
For a kitchen, white and other neutral colors are commonly used. It does work well in whatever type of kitchen you have or may it be small or big. But nothing is wrong with adding some pops of color into it. It can actually make the space appear more stunning and lively. It can also look even more inviting too!
So today, we have collated some kitchens with red, black and white color scheme. If you think this color combination doesn't look presentable or would be a bit dark, guess you are wrong because it does look stunning especially when used rightly. So, to give you ideas on how this color palette looks like in the kitchen, here is a round-up of kitchen spaces for you.
1. Black, White & Red Kitchen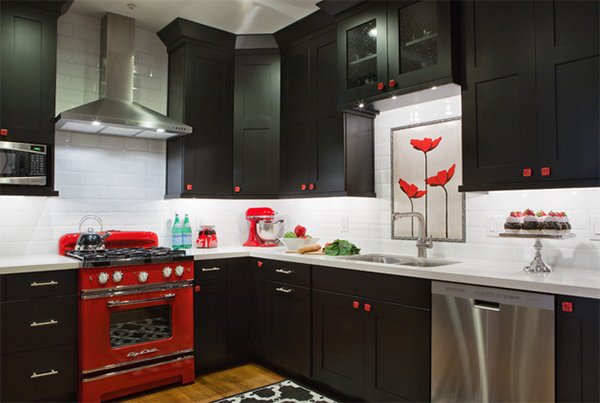 Adding red to this kitchen surely made it pop! Beautiful backsplash too!
2. Stewart St. Kitchen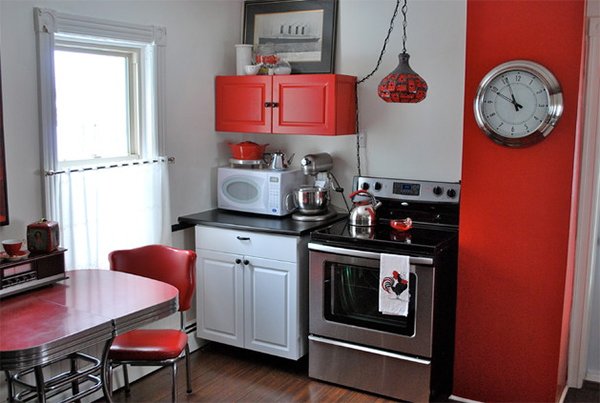 Love the eclectic look of this kitchen with a subtle retro appeal!
3. Wahroonga Sydney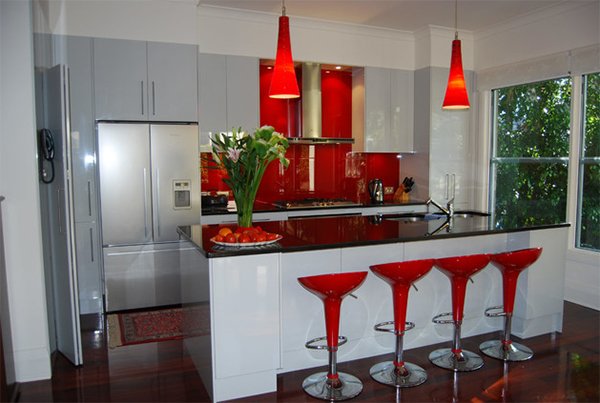 Beautiful contemporary kitchen! Note the red chairs and backsplash.
4. White Brick Mediterranean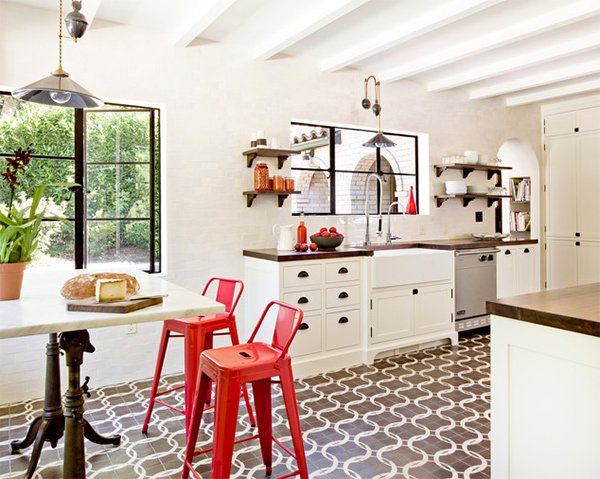 An open space area for an eat-in kitchen with a fresh feeling. The patterns of the flooring are stunning!
5. Stretch Ceiling Condo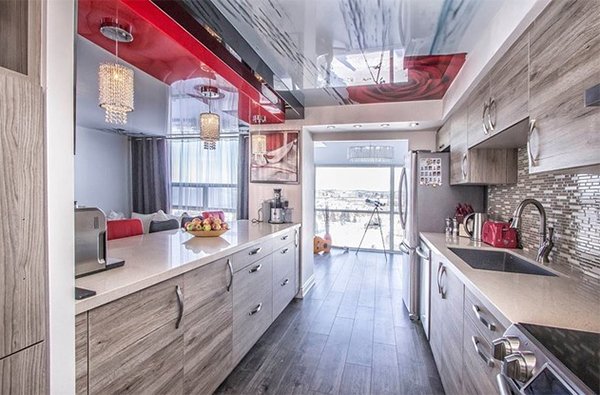 A red rose with a textural background looks amazing in this condominium kitchen.
6. Red Gloss
This kitchen opens to the dining area with a red ceiling and textured walls.
7. Teknica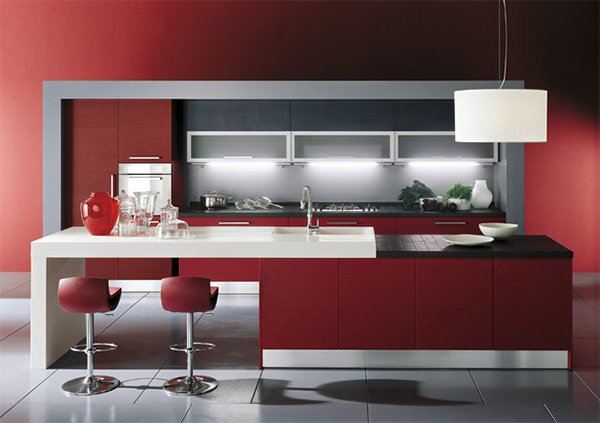 Crisp lines and personalized three-dimensional forms are seen in this modern kitchen.
8. Portland Modern Retro Kitchen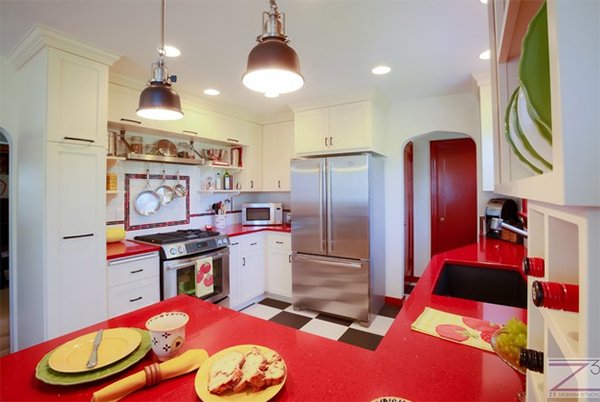 Such a cute retro kitchen with checkered flooring and red kitchen island!
9. Kitchen Remodel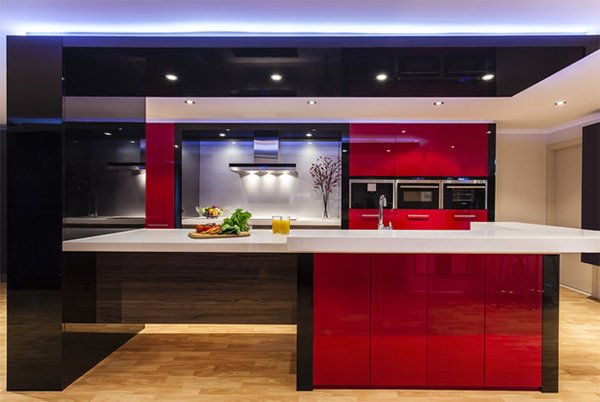 First look at this kitchen will already make you see the luxury and sophistication in it.
10. The Oleander Plan at Arroyo Norte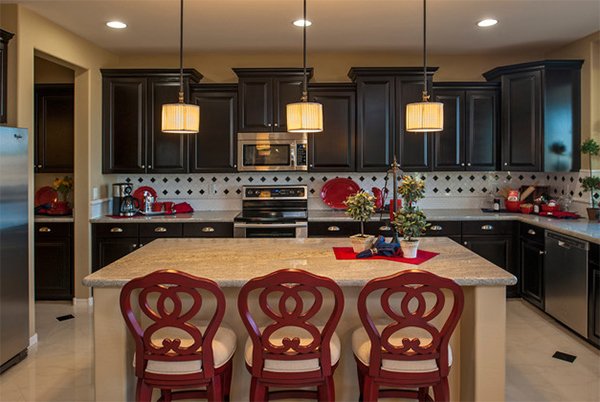 A traditional eclectic kitchen can also sport the colors red, black and white.
11. Modern White Kitchen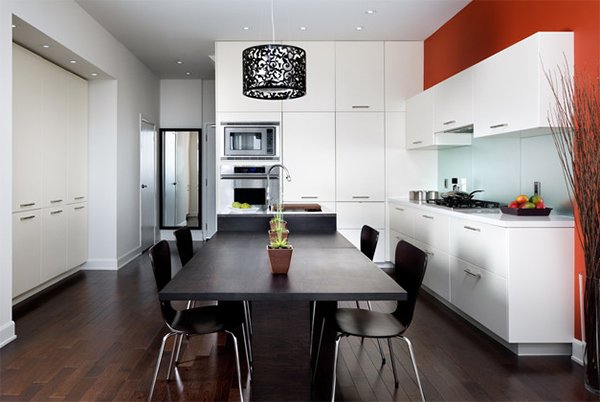 This white and black kitchen looks even more beautiful with a red accent wall.
12. Mid-century Ranch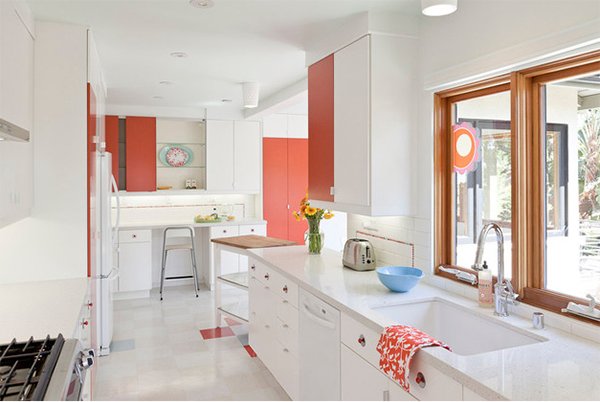 A spacious kitchen with red and white as well as some black accents in it. Love the bright and airy feel in it!
13. Passive House Retreat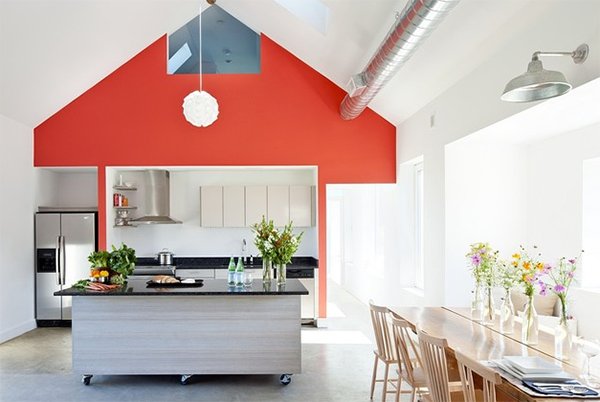 Beautiful farmhouse kitchen design with a modern twist!
14. Portage Bay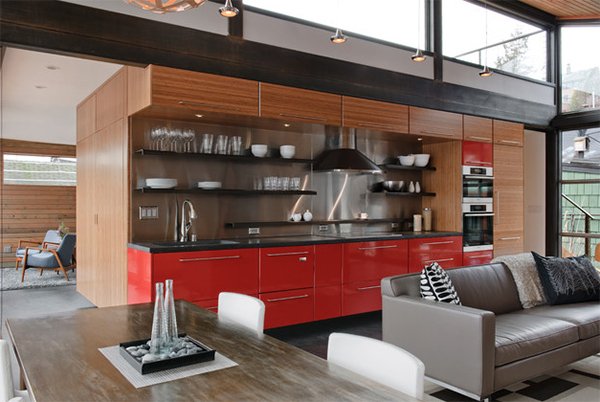 Who would expect that an industrial kitchen can look as stunning as this?
15. Cottage Kitchen Accented with Red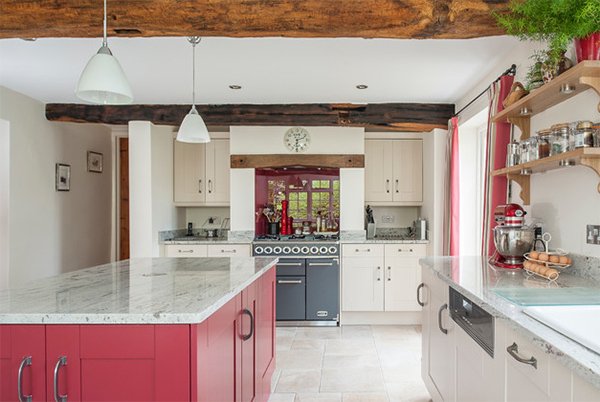 The kitchen counter looks lovely with a quartz top and red cabinet.
16. The Yamane Residence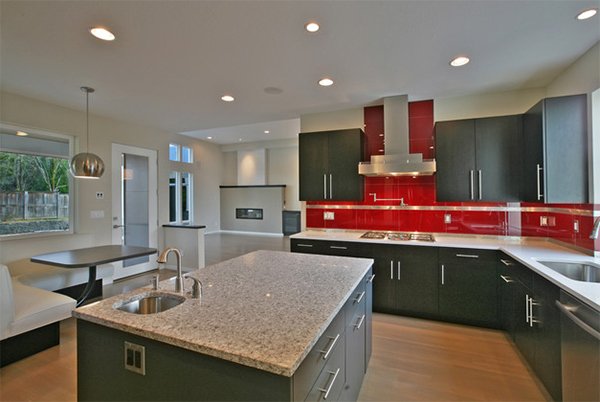 Lovely contemporary kitchen with red, black and white colors. I like the lights on the wall.
17. Apt Pinheiros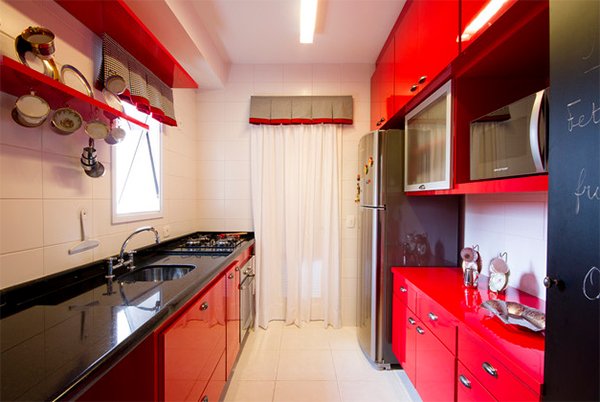 Colors and style is very gorgeous! I like that chalkboard painted wall too.
18. San Rafael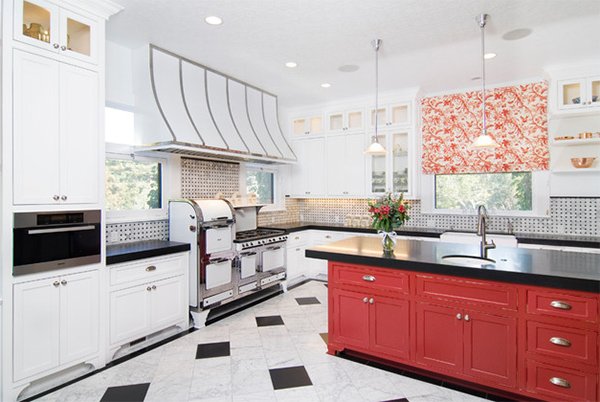 Such a cute traditional kitchen especially the window treatment!
19. Gloucester Road Apartment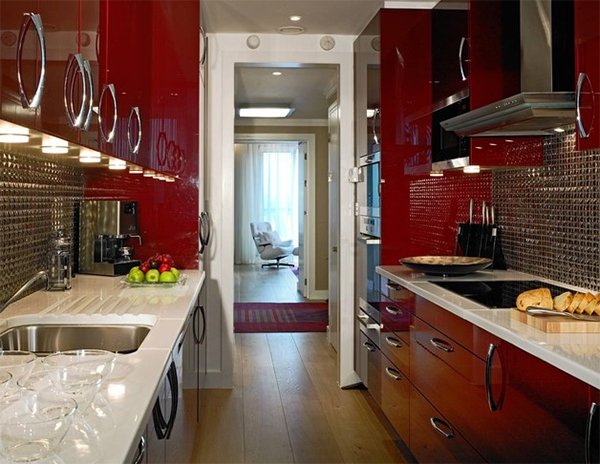 Don't you love the colors and the textures of the walls for this small yet elegant kitchen?
20. Kitchen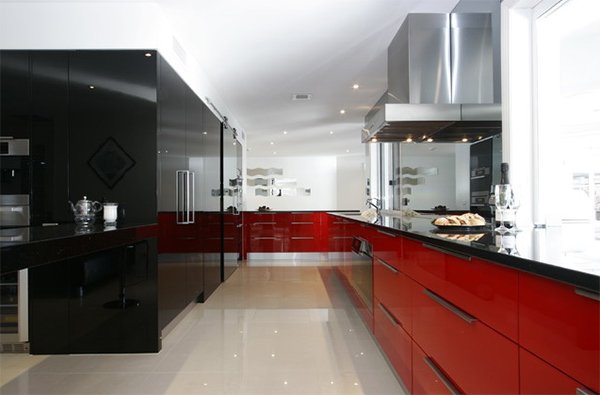 For this one, you can clearly see the use of red, white and black and it is very gorgeous especially that it used glossy finish.
Don't you love the list we have featured for you today? I am sure you fell in love with this color combination. If you want this color scheme but was hesitant to use it, then don't be because you can see from the above kitchen spaces that this color palette works really well whatever is the type of kitchen you have!