Before and After: Connell Kitchen Renovation in Dallas
One the parts of the house that usually is remodeled is the kitchen especially if the design doesn't fit the needs of mom or dad who does the cooking and food preparation. Well, most of the time, it is also the most expensive space because of the appliances and equipment in it. But it is worth it to put up a functional and well-designed kitchen.
Traci Connell is an interior designer who have done various home renovations and showcased them on her blog. She has shared how she renovated her very own kitchen. She wanted her kitchen to be in all white and to have that calm and clean look. Hence, she did a lot of changes in the kitchen and the result really satisfied her. Let us take a look at the photos below.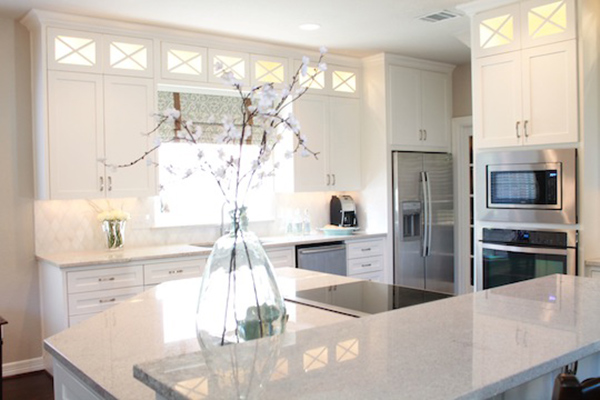 Connell wasn't happy with the look of her kitchen because she wants it white like this one.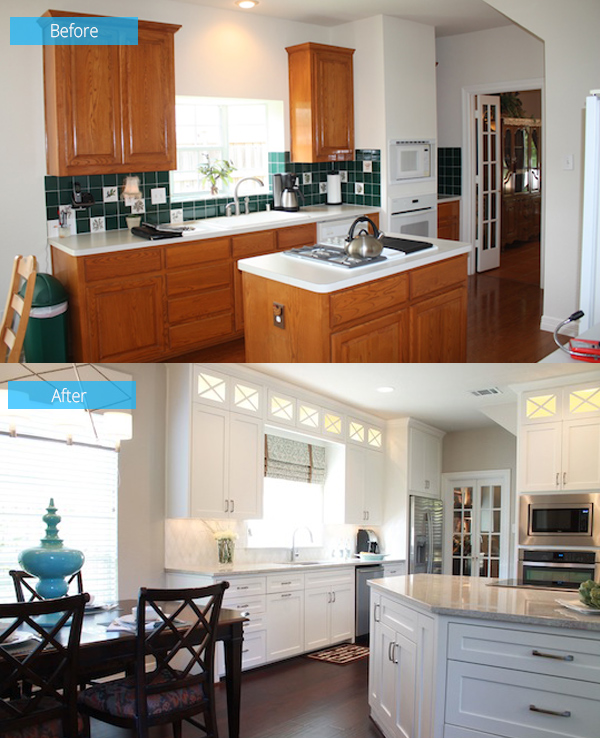 Before, it had green tiles and wooden cabinets which she all changed into white.
Connell loves to add an upper cabinet to the kitchen just like what she usually does for her clients' spaces.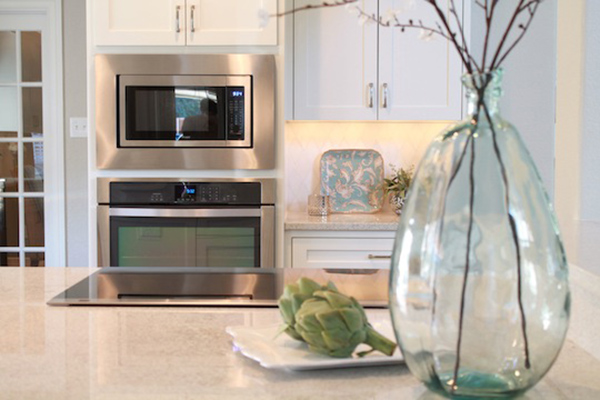 It used a Calcutta marble harlequin backsplash and subtle granite for the countertop.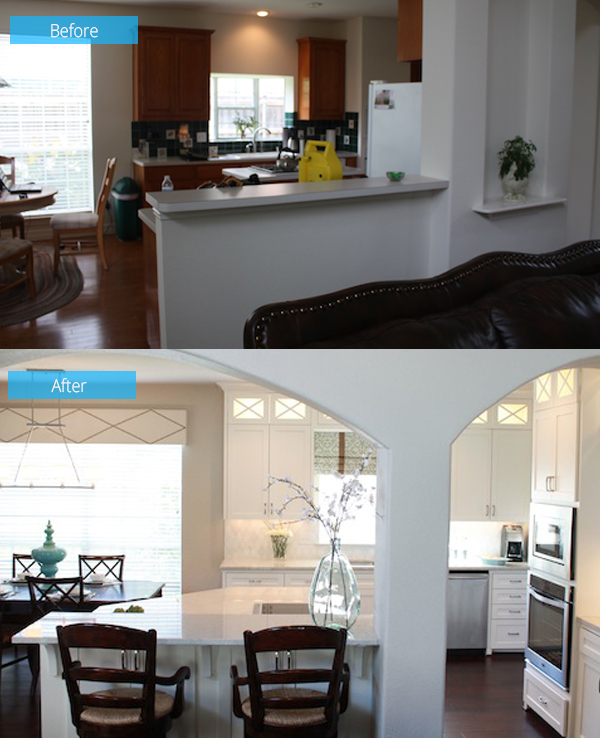 The new kitchen has a clean, fresh and calming feel that the owner wanted to achieve.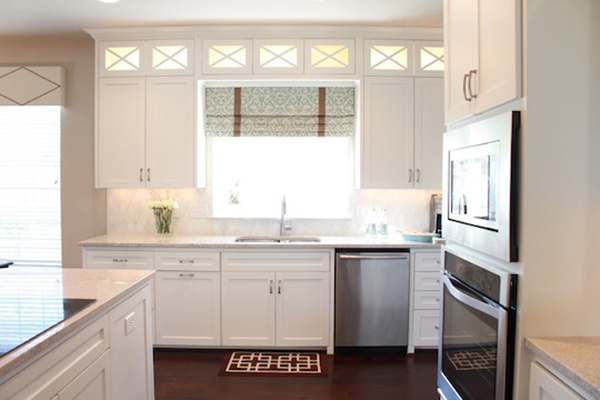 It has shaker style cabinet doors, modern hardware and new hardwood flooring.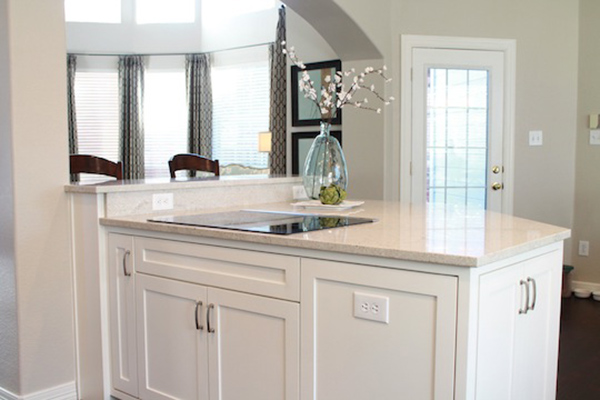 The window treatments you see here was repurposed from her previous home.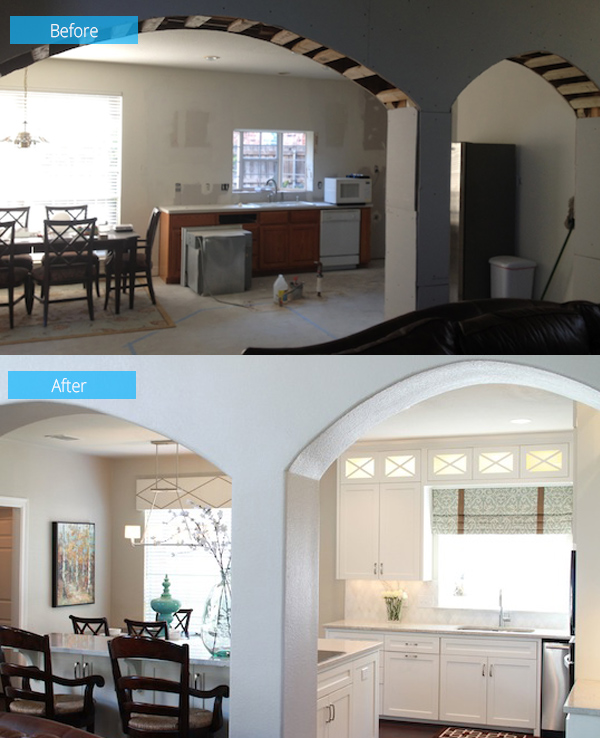 You can see that the arc were redone with a new finish.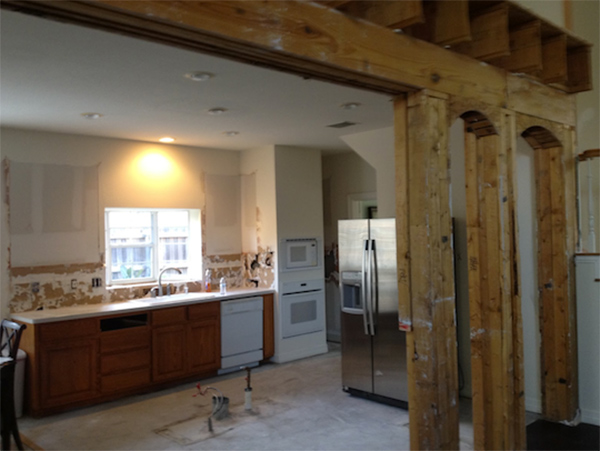 Not just the green backsplash was changed but even the flooring.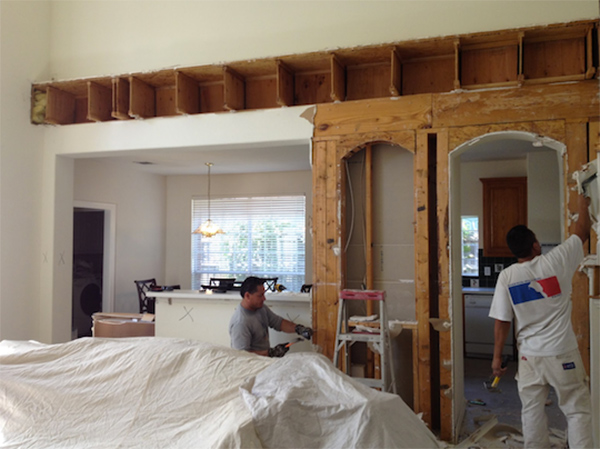 You can see here that the arcs were also changed.
Traci Connell's kitchen turned out into a space that she definitely loves. You can see that she did a major renovation to the kitchen and must have cost her some money too but with the looks of it, it sure is worth it! What can you say about her kitchen renovation?