Capsular Microkitchen Lo-Lo With a Cute Personality
Just recently, we posted something cute about a lamp that looks like a dog and can copy the actions of a dog. Today, we have another cute item to feature just for you. There are really some furniture designs and other items for the home that are created with personality. Just like this kitchen that we are going to show you. Yes, it is a kitchen. It is a mircokitchen that has different functions.
The LO-LO is a capsular mircokitchen that is a collection of objects to complement the basic kitchen. Each module is intended for one of electrical appliance. There are modules that carry accessories such as cups, plates, cutlery, tea, coffee and others. The capsules that seem to show different expressions are best used for the office but can also be used for the home especially small ones. Be ready for another bunch of cuteness in the images of LO-LO below.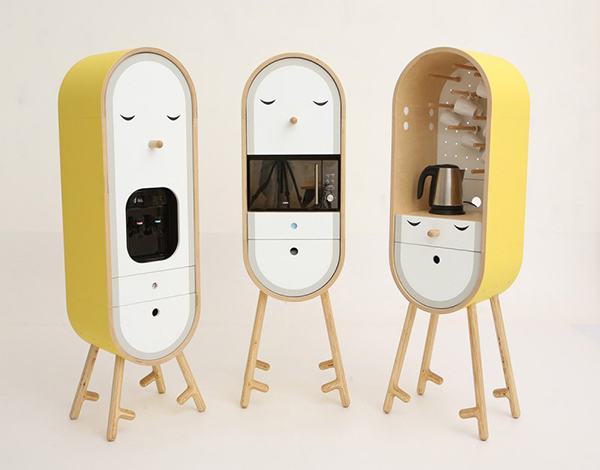 These capsule shaped forms aren't just a display or a storage.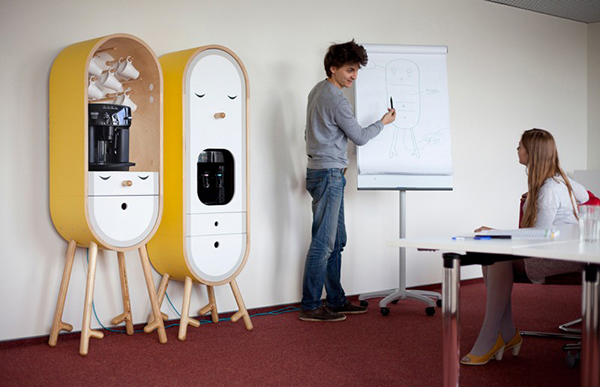 It is a microkitchen with different functions plus a storage space for kitchen items too.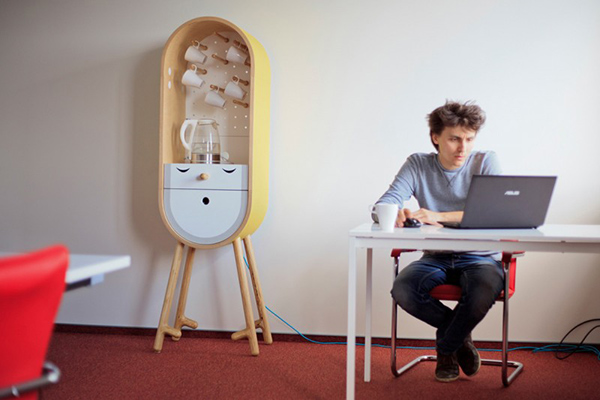 You can hang cups on this one for coffee. Add a coffee maker too complete your coffee needs.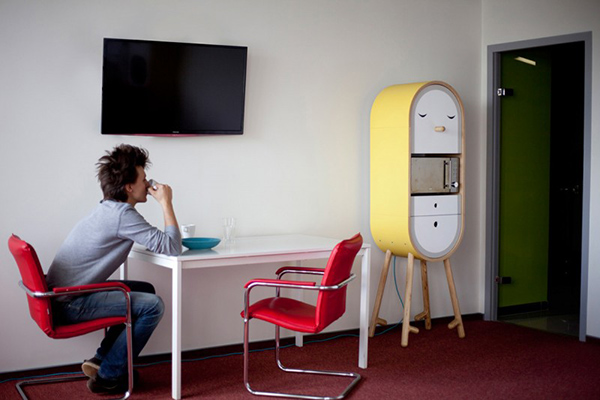 You can add other appliances as well for other kitchen functions.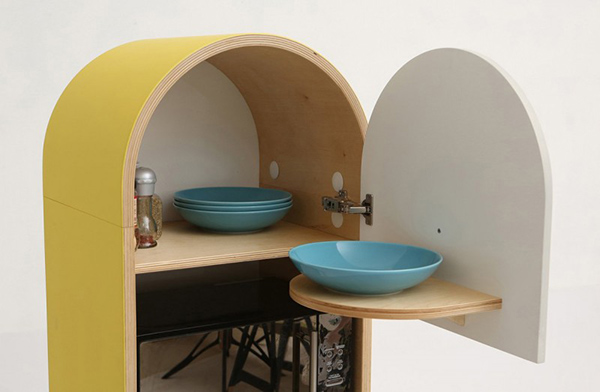 Every inch of LO-LO is useful because even the upper and lower curved areas can be used as storage.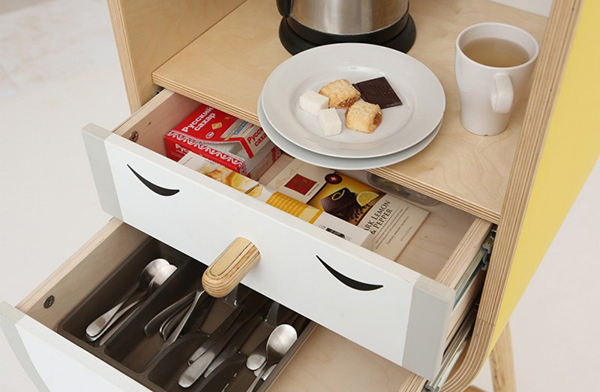 There are drawers as well where you can keep kitchen stuff from food to utensils.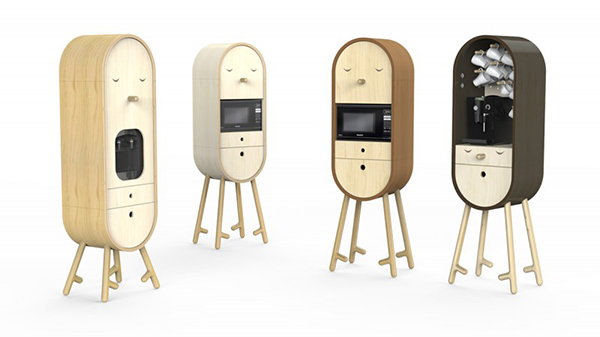 The capsule is available in natural wooden finishes of different shades.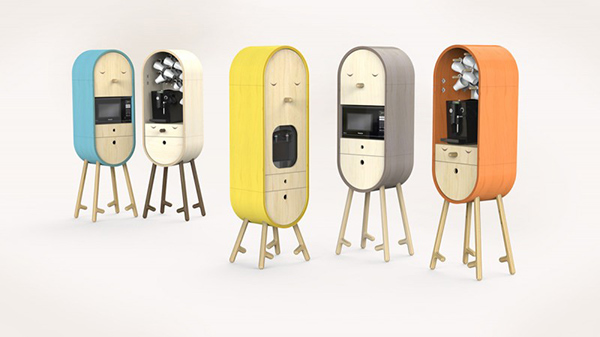 But it is also available in lovely colors like the ones you see above.
Isn't it cute? I actually find this beautiful and very useful too. If you have a small space, you can make use of this. This is indeed an amazing design from Tanya Repina and Misha Repin who collaborated for the project. I like the idea that there are different kitchen functions in each module and that you can choose in various finishes. And of course, it looks very cute too! What can you say about this?