20 Unique Designs of Candle Chandeliers in the Kitchen
Check out how charming candle chandeliers will look like in the kitchen.
There are tons of candle chandeliers that can be used indoors and outdoors – of course, the ones you can use outdoors have somehow different work done in them for them to last while they are used outside. People who like to use chandeliers outdoors surely wants them indoors too, so for today, I want you guys to look forward to seeing beautiful kitchen spaces that used the best candle chandeliers available to us today.
Below is a list of the wonderful and unique pieces of candle chandeliers that are known online and available in the market today. The designs range from the simple ones to the most exquisite ones; some of the details on the chandeliers would actually make you want to get one and change those pendant lights that you have above your kitchen bar or islands. Take a look below and tell us what you think.
1. An Italianate Lakeside Villa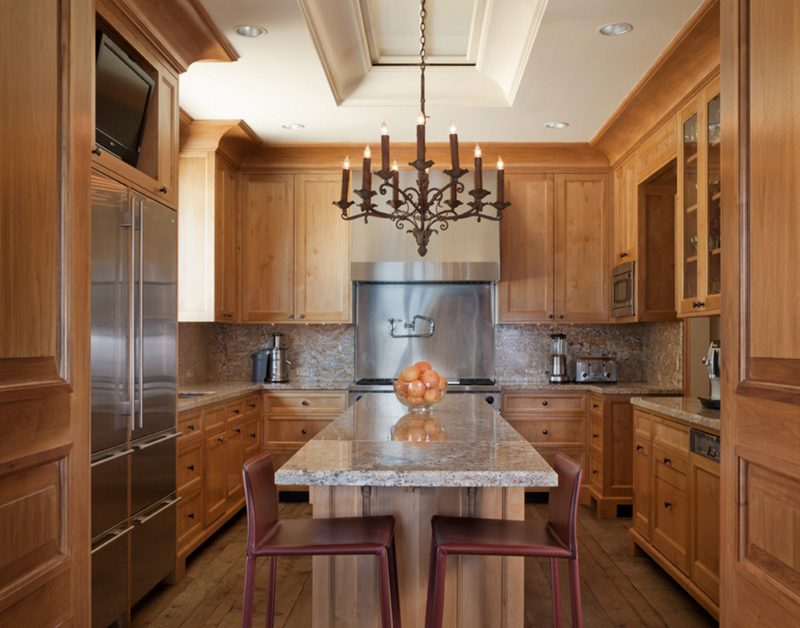 Won't you look at that beautiful and unique candle chandelier! The design is definitely rustic and it sure is a wonderful thing to add in a contemporary space like this lakeside villa kitchen. The color contrasts with the wooden cabinets but just makes it work – just right.
2. Atlanta Kitchen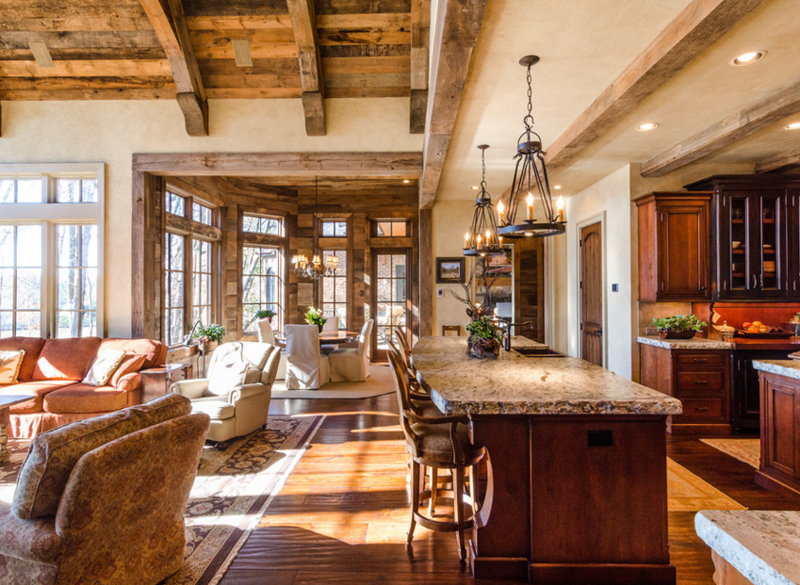 Having a large home is not a requirement for getting beautiful candle chandeliers, even if you do not have a large space like this one, you can always get the cute candle chandeliers and enjoy its beauty and light.
3. Austin Country Estate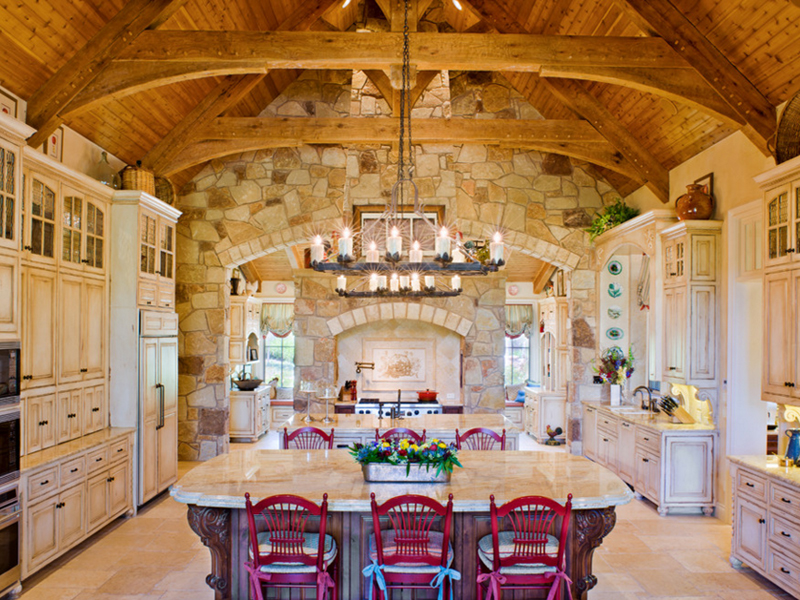 This is one large kitchen with maybe the best stone work in this list so far. The wooden ceiling and the visible king posts is definitely an added charm to this lovely space. Notice that there are tons of cabinets and drawers in here – it sure looks like they have tons of things to keep like china and expensive kitchen stuff.
4. French Chateau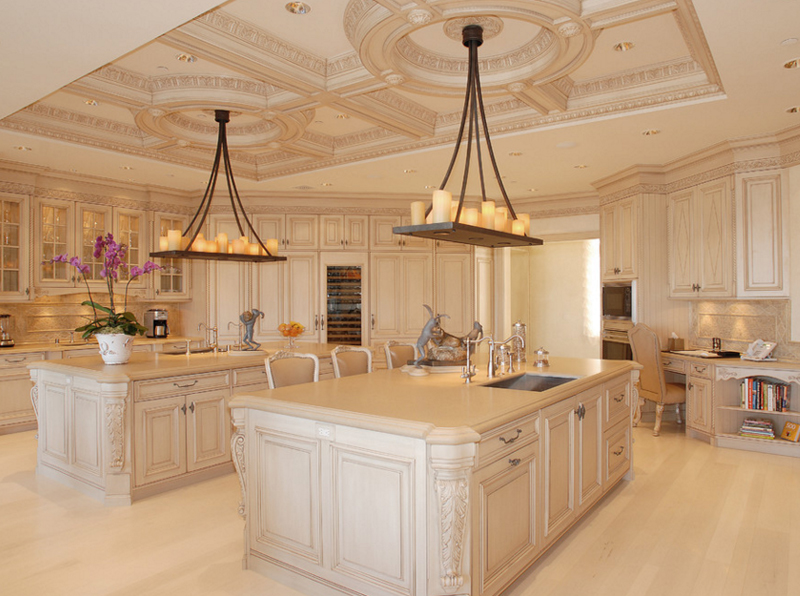 Tell me that this is one kitchen that you do not want to have! I mean, look at it! This French chateau kitchen is just so gorgeous I want to live in here. The wood works is stunning, the details on the ceiling is just perfect and the candle chandeliers are just stunning!
5. Anderson Place c. 1714 & 1804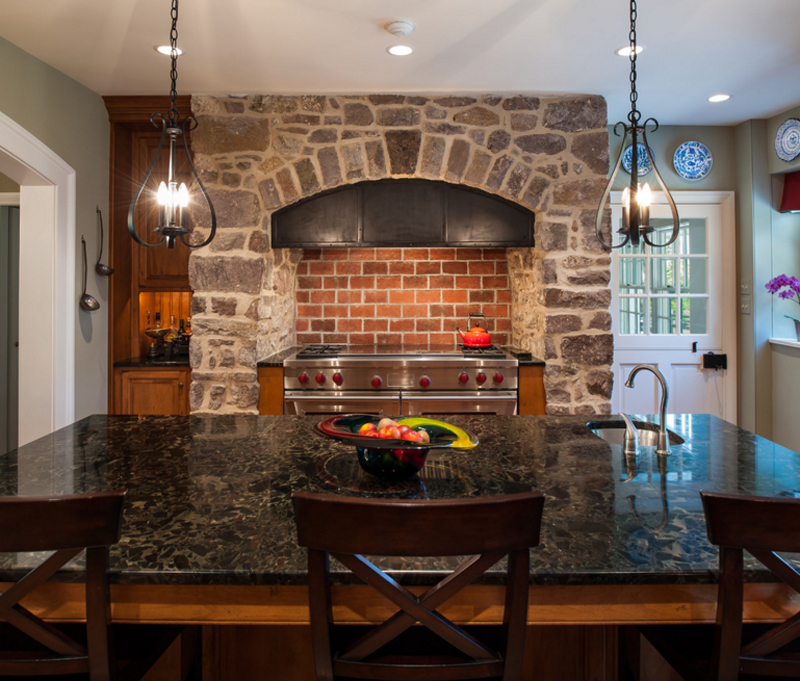 This candle chandelier in this kitchen looks like it can be used as an outdoor chandelier aside from how it is used in this kitchen photo. The kitchen design is simple but rustic and really homey that I think the mother in this house sure enjoys cooking meals for the family; she might even enjoy having her in-laws during the weekend and cook for them too.
6. Kleinburg Private Residence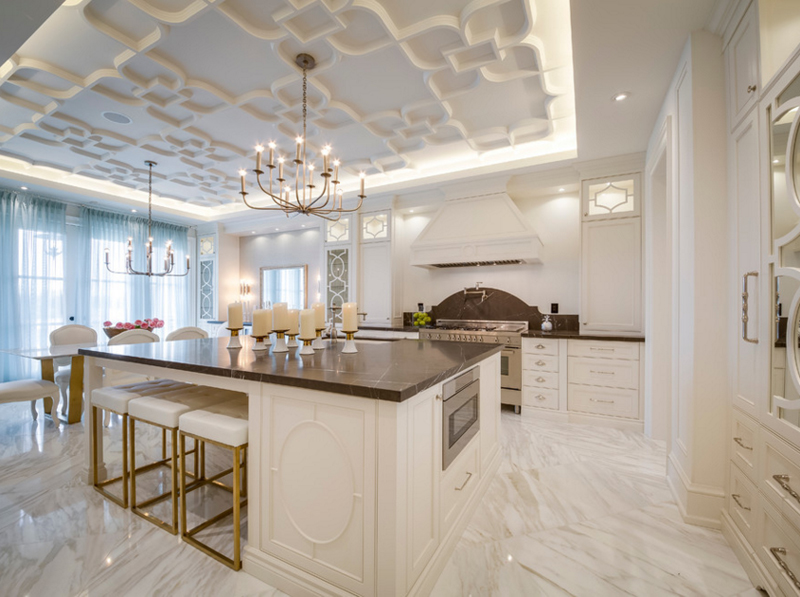 The ceiling of this divine kitchen is so pretty I can't stop looking at it! The details is quite a treat, the design is not your usual kitchen ceiling. Of course there might be other kitchens with far more prettier ceiling work but this one works just fine and it sure looks perfect! With that in mind, take a look at the beautiful candle chandeliers and the very modern kitchen stool.
7. Mediterranean Dream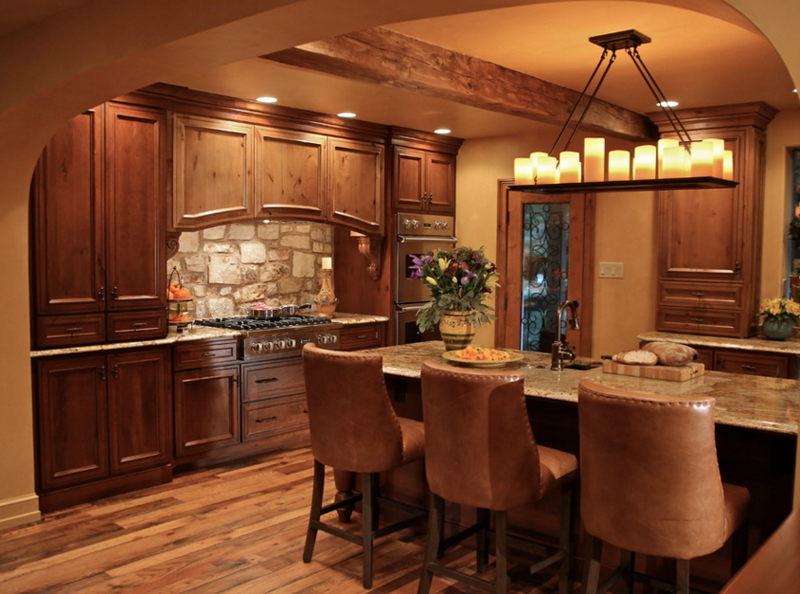 If this is what a Mediterranean dream looks like, I think I want one! The colors used in this kitchen is just so charming, I guess this should how Princess Jasmine's kitchen would look like – only bigger. The candle chandelier in here looks common but it sure is a classic, and it's ravishing.
8. Mission Hills Farmhouse 2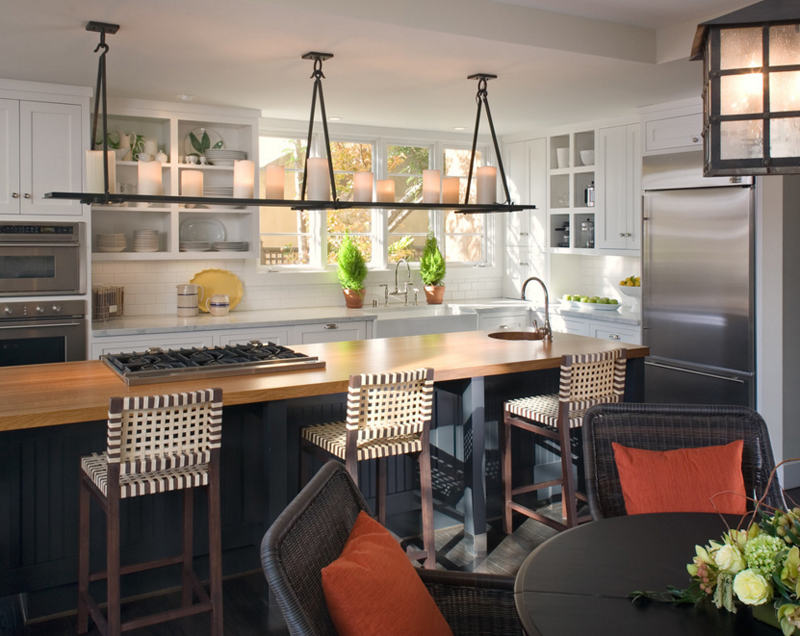 This double candle chandelier atop the kitchen countertop-island is surely a decorative lighting fixture. I don't think that this chandelier has enough light to brighten the area below it but it sure has enough light to add a dramatic feel and aura to this already beautiful kitchen.
9. Mosswood Circle Kitchen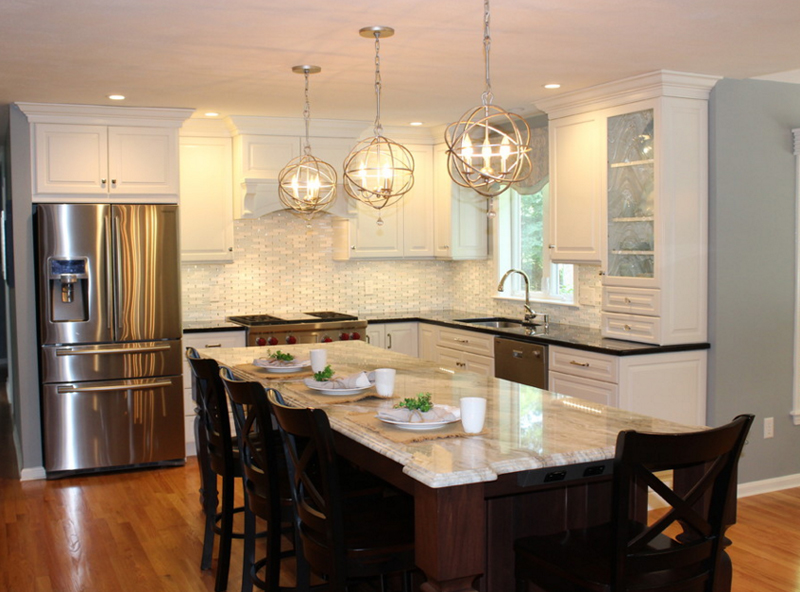 The wonderful spherical candle chandeliers in this beautiful Mosswood kitchen sure are something you can also use in the living room or in the dining room – even in the bedroom! Looking at its design, it seems like the last thing you'd actually choose for the kitchen.
10. Traditional Kitchen in Edina, MN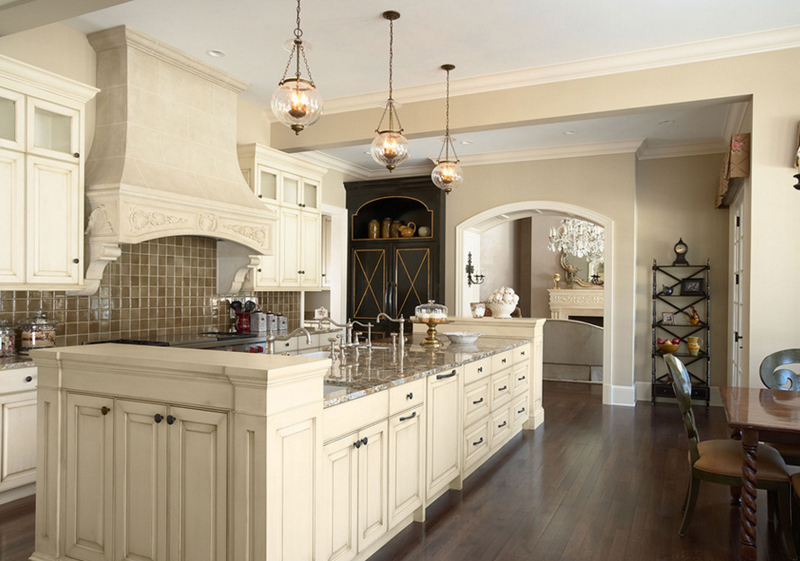 This traditional kitchen sure is large and is accented with the best woodwork, kitchen appliances and beautiful candle chandeliers. The cute inverted bowls the candles are in looks really interesting and unique. More than anything, what I love most in this kitchen is the number or cabinets and drawers that it has! Who doesn't want tons of storage, right?
11. Mountain Contemporary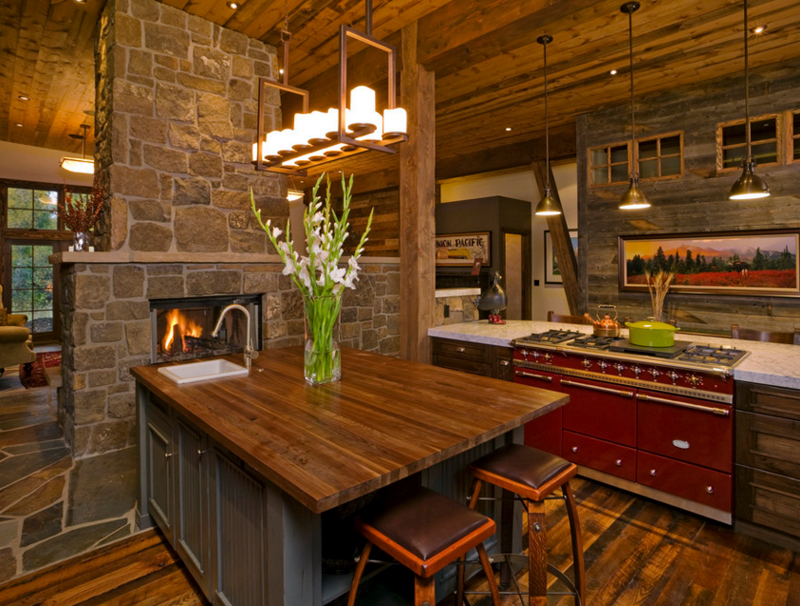 This wonderful candle chandelier sure is a treat. The design is something you do not really see every day. Its contemporary look and design complement well with the shape of the kitchen island-countertop.
12. Highland Terrace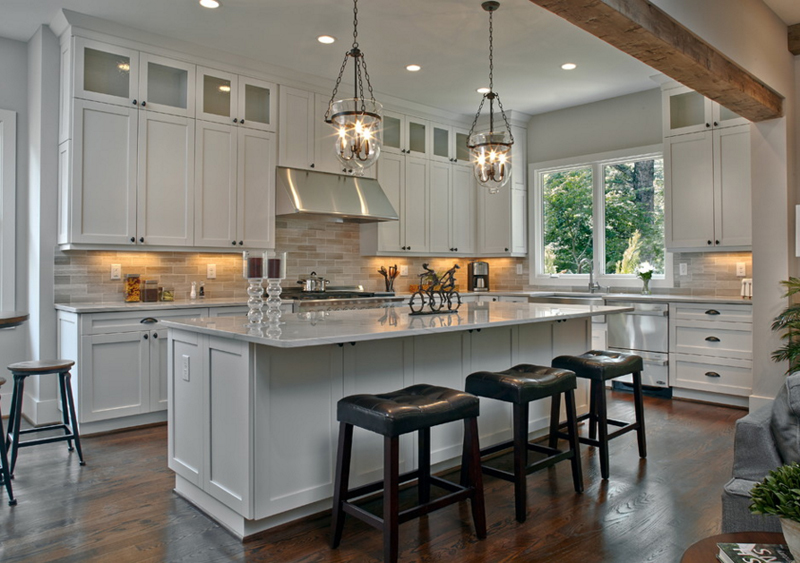 A white kitchen never fails to surprise. In as much as white kitchens are common, seeing white spaces like this one always make me wish I had one at home. Personally, I have lived in a couple of apartments and houses but I never has a white kitchen – well, one should work to have one, right?
13. Rancho Santa Fe Historical Renovation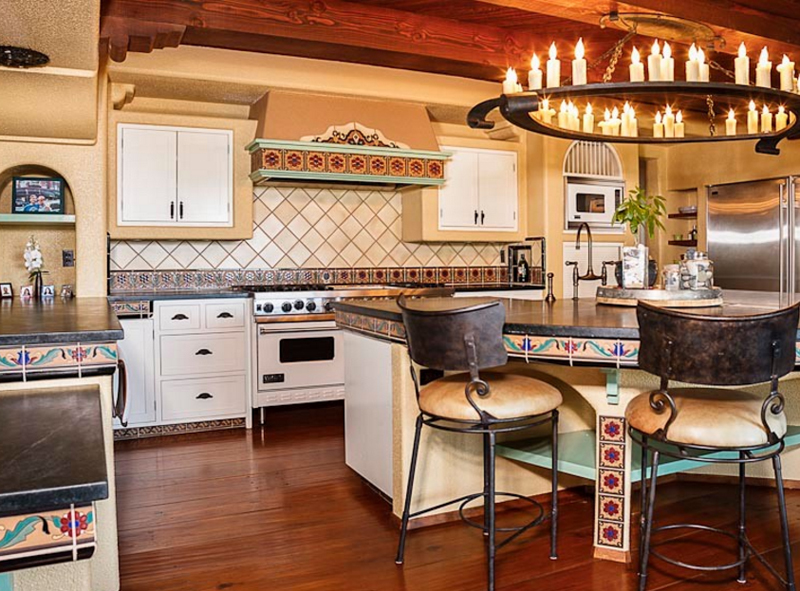 I think that the circular candle chandelier in here can sure be lowered a little bit but it already is stunning as it is. The color of the candles in the chandelier complement well with the bright brown wood seen on the exposed ceiling; this traditional kitchen sure is something that home owners look forward to after a day's work.
14. Ocean Avenue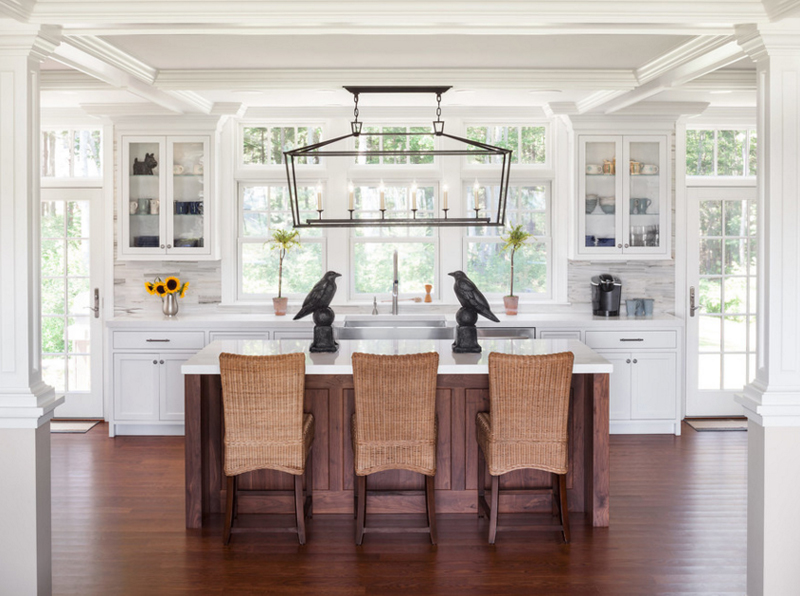 I got curious when I saw the crows in the middle of the kitchen countertop but when you check out the design and material of the candle chandelier, you know that they totally match and they look great together. The design looks simple but very rustic, really stunning.
15. On Point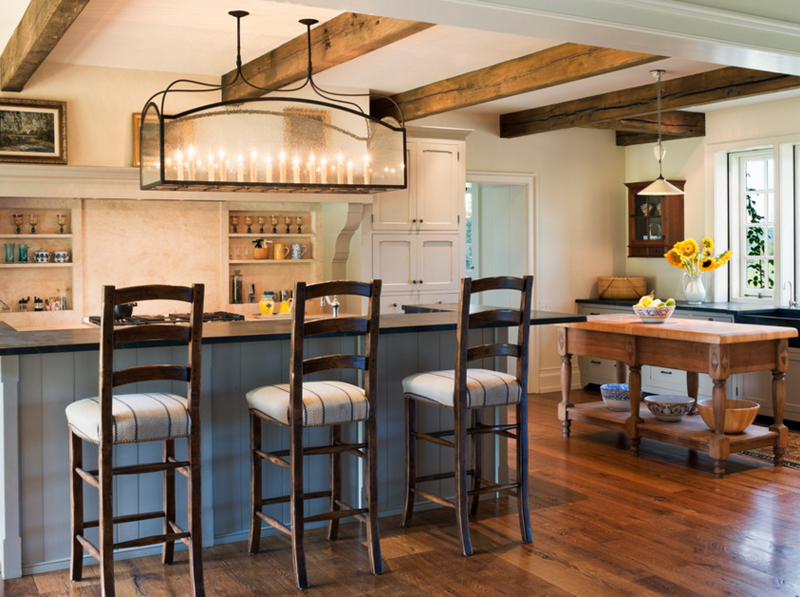 The design of the candle chandelier in this photo is a bit similar to the one above only a bit more rustic and impressive; for one thing, the candles inside the chandelier container are way more than the one before this and the details on the holder is quite exquisite.
16. Philadelphia Showhouse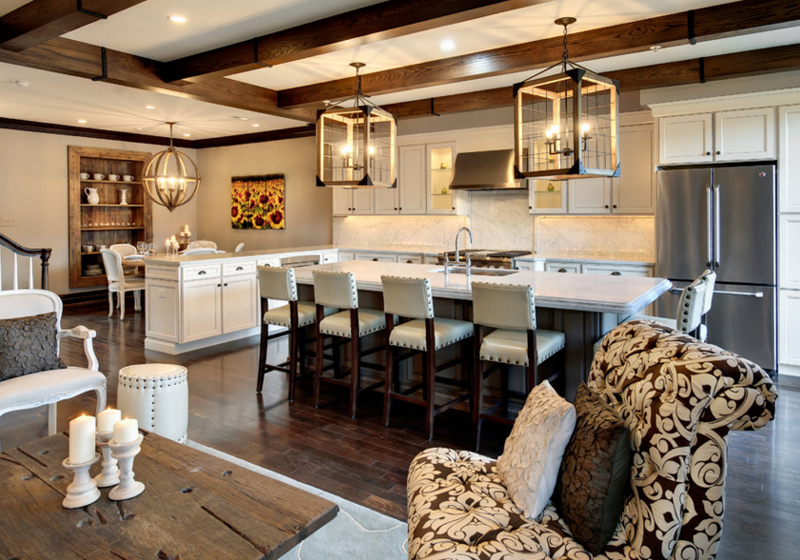 Talk about caged candles in a chandelier – this is one beautiful candle chandelier that is housed in a beautiful cube cage. This chandelier sure complements with the color of the kitchen and match well with the dark wood seen in the exposed wood.
17. Rancho in Santa Fe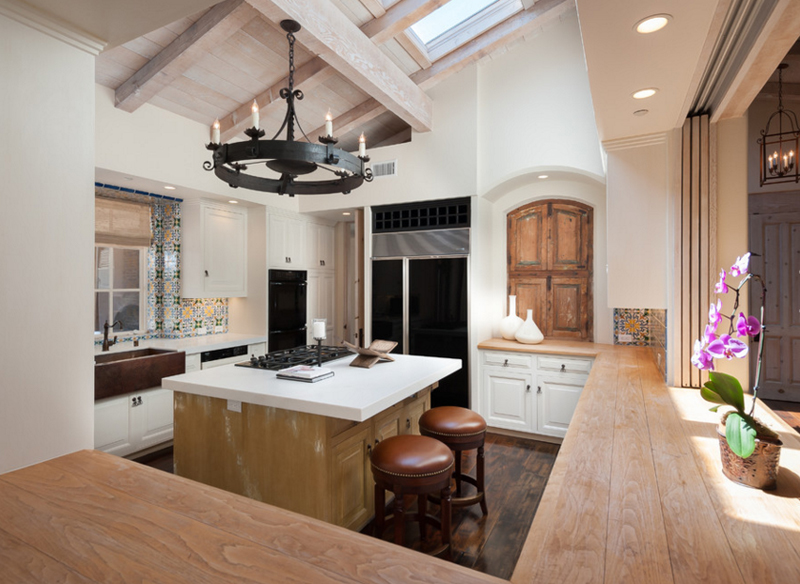 Notice how the design of this candle chandelier resembles something that we can see in a set where King Arthur or some movie like it is being shot. The contrast of the black chandelier frame and the white candles look so pretty and surely stands out in this white and brown kitchen.
18. Rimstone Ranch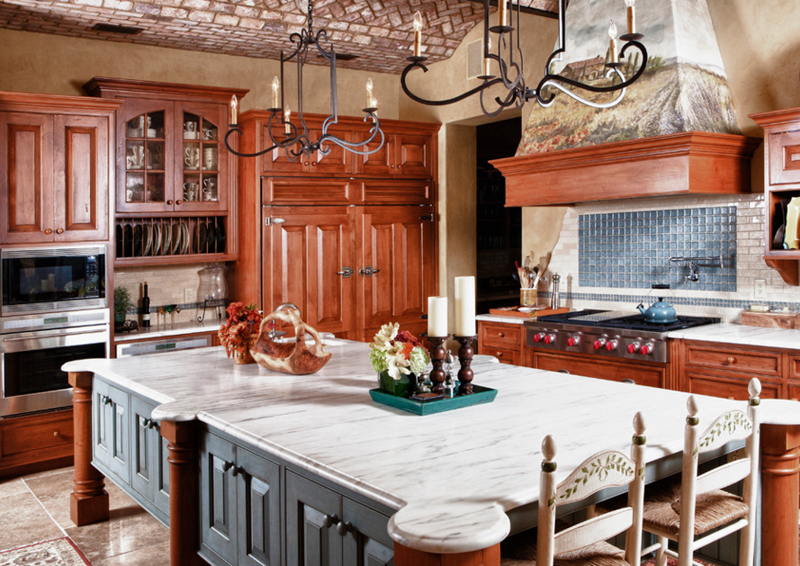 This is one fascinating kitchen with its traditional perks but with hints of rustic accents in it. The dark-colored cabinets plus the large kitchen island is so wonderful that I think food preparation and even eating will never be a chore. Take a look at the wonderful lines and curves that the candle chandeliers have in this lovely Rimstone kitchen.
19. West Slopeside Chalet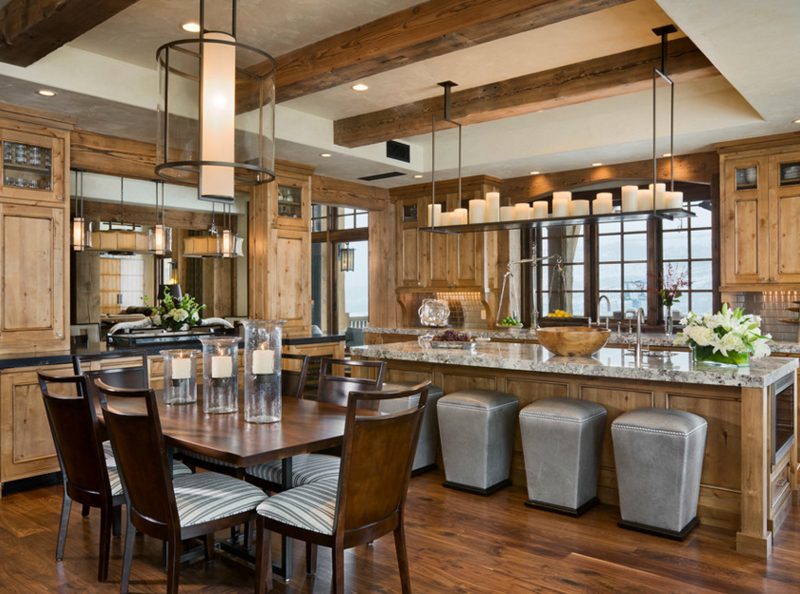 Now this is one stunning candle chandelier – its length is great and its look surely complements with the entire space – the color of the cabinets and the furniture in here is in fact glorious to look at and even drool on. The kitchen stools look fascinating and very modern – I'm even imagining that these chairs can be storage containers too.
20. White & Wonderful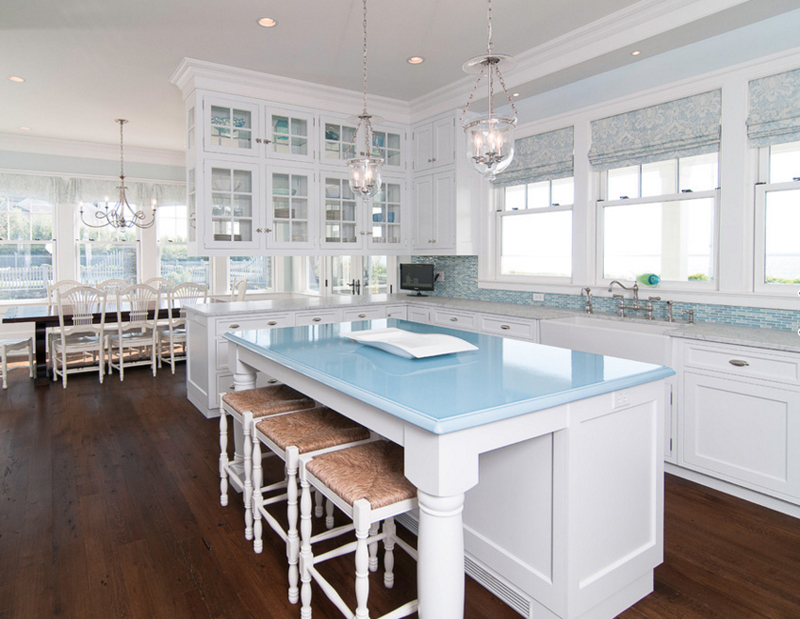 Now this is one great finale for this list; the design is a classic that will surely be loved by a lot of people. If these were real candles inside the beautiful, clear glass, I think that this space would be more stunning! This kitchen is a very beautiful end to this list because of its design and stunning furniture and decor.
If the list about the 25 Beautiful Candle Chandeliers Fit for the Living Room charmed a couple of people, I think that this list of 20 Unique Designs of Candle Chandeliers in the Kitchen will definitely charm your hearts too. I'm thinking that this list will surely sell like pancakes if these were actually for sale! More to come in Home Design Lover!